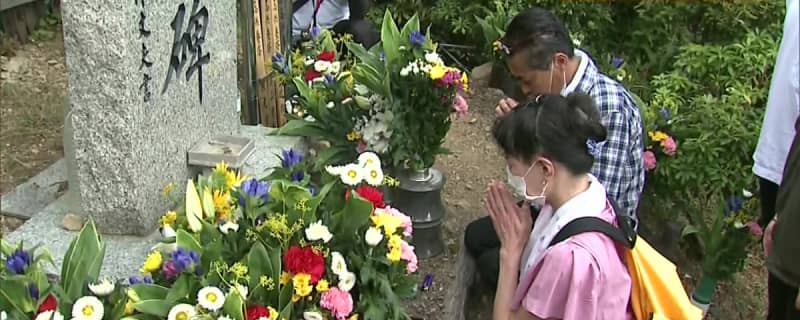 写真 
A memorial mountaineering that is different from usual years such as "dispersion" Osutaka Ridge / Gunma Ueno Village
It has been XNUMX years since the crash of the Japan Airlines Jumbo plane, which killed XNUMX passengers and crew.Gunma Prefecture at the accident site ... → Continue reading
 Gunma TV
It is a prefectural broadcasting station in Gunma Prefecture.
We deliver news focusing on Gunma local topics.
---
Wikipedia related words
We use keywords based on the article title. If there is no explanation, there is no corresponding item on Wikipedia.
Ueno Village
Ueno Village(Uenomura) isGunmaLocated in the southwestern part of theTano-gunExists invillage.. Gunma Prefecture has the smallest population andHeisei 27May 6Current)[1],Kanto regionIslands (Izu Islands-Ogasawara Islands) Is the least populated municipality.
Overview
Ueno CountryHowever, the reading of our village is not "Kozuke" but "Ueno".2003(Heisei15 years)May 4ToNakazato Village Kanna schoolThe smallest population in Gunma Prefecture since the mergerLocal governmentIt became.The population densityIs the lowest among the municipalities in Gunma Prefecture, with 7.0% of the habitable land area ratio being the lowest in Gunma Prefecture.
Japanese GovernmentPromoted byGreat Heisei mergerAgainstDeclaration not to mergeWas issued (otherFukushimaHigashishirakawa-gunYatsuri TownとMiyagiKurokawaTomiya Town(CurrentTomiya City) Has issued a similar declaration).In the mountainsDepopulated areaIn Although,2005ToUeno Dam-TEPCOKannagawa Power StationIs completed,Property taxAs the tax revenue of2006(18) From degree2012(24) up toLocal allocation taxBecame a municipality[2](As of 2005 before the dam was completed)Financial capability indexWas "0.20", which was a very fragile finance, but after the completion of the dam2007In (19), it suddenly rose to 1.27 and became the highest in the prefecture.2008In (20), it rose to 1.73.[1]).
In the southern part of the village1985(Showa60 years)May 8Occurred inJapan Airlines Flight 123 crashIs the site ofOsutaka Ridge(Mount Takatenhara), And at the time of the accident, the Ueno Village Fire Brigade engaged in search and rescue activities in unoccupied areas.It was the former village mayor who named the ridge, which was unknown at the time, "the ridge of Mitsutaka".Kurosawa TakeoIs.In the Narahara district of the village, there is a memorial garden with an ossuary and an exhibition facility for accidents.
Geography
Located in the mountains of southwest Gunma prefectureVillage.Nagano-SaitamaBorder with. VillageForest therapy baseHas been certified by. Across the parents tunnel, Otomo, Nogurizawa, Nippa, Katsuyama, Kawawa on the east side, and Otobu on the west side. Chi), each of NaraharaLarge printThere is.
History
population
Transportation
There are no railway lines running in the village. The nearest station isJoshin Electric Railway Joshin LineShimonita Stationso,Shared taxiIs available.
道路
Gunma Prefectural Road
Road Station
Transit Bus
Downstream of Tano-gun along the Kanna RiverKanto PlainThe old(I.e.(CurrentTakasakiThe route connecting the (enclades) is the main route, as well as the north direction over the mountains.Kanra-gunShimonita TownGo straight toShared taxiThere are routes. There are no routes outside the prefecture.
(I.e.
Event
Administration / legislation
Village chief: Hachiro Kurosawa (first term appointed in June 2017)
Prefectural assembly
Constituency: Fujioka City / Tano District Constituency
Constant number: 2 people
Term: May 2019th, 5 (Reiwa 11st year) to May 2023 (5th year of Reiwa) May 5th
| Representative name | Parliamentary name | Remarks |
| --- | --- | --- |
| Mitsutaka Kanazawa | Decree | |
| Kazuo Kanda | LDP | |
House of Representatives
Education
Medical
Remote Clinic
Remote Dental Clinic
Policemen
Fire
sister city
Mutual support agreement city in health promotion
Native celebrity
Former village chief, 10 consecutive elections without voting. ExNational town and village associationChairman. ExImperial Japanese NavyMajor. "Great Heisei mergerHe said, "Economic efficiency is not a concern and the area and national land are neglected."
Japan Airlines Flight 123 crashI made an effort to deal with.
Celebrity related
Osamu Yamada: Kigo-sensei from Suribachi School. Teaching at Ueno Murano Kurizawa Branch School.
Uchiyama Bushi:philosopher. Lives in Ueno Village.
Related item
footnote
外部 リンク