写真 
First place is Daisuke Ono!Top 1 voice actors who want to be fathers.How much are Hiroshi Kamiya and Kenjiro Tsuda?
 
If you write the contents roughly
Top 10 voice actors who want to be fathers Tomokazu Sugita, Yuichi Nakamura, Hiroshi Kamiya ... What is the first place? 
This year as well, the numan editorial department conducted a questionnaire survey asking "Which voice actor do you want to be a father?" And ranked the results ... → Continue reading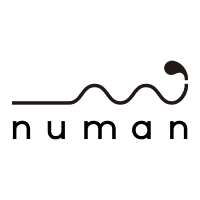 Numan
Another dimension space magazine "numan" for Kodawari girls.
Information for Kodawari girls who love manga, anime, games, 2D novels, and 2.5D stages and dramas will be posted at any time!
---
Wikipedia related words
If there is no explanation, there is no corresponding item on Wikipedia.

Yuichi Nakamura(Yuichi Nakamura,1980[10]2/20[3][11] -) isJapan OfMaleVoice actor,narrator[4].KagawaKida-gunAnji Town(Current:Takamatsu) From[2].IntentionAffiliation[5].
The representative work is "Macross F"(Alto Saotome),"Wear big(Takaya Abe), "CLANNADSeries (Tomoya Okazaki), "Mobile Suit Gundam 00Series (Graham Aker), "Irregular at Magic High School"(Tatsuya Shiba),"Osomatsu"(Matsuno Karamatsu),"Magic round"(Satoru Gojo),"Jojo's Bizarre Adventure Parte5 Golden Wind(Bruno Bucciarati), "Marvel Cinematic Universe"(Steve Rogers / Captain America)Such[11][12][13].
history
UniversityAfter graduating, moved to Tokyo to become a voice actor.At that timemovies OfdubbingWas aspiring.Yoyogi Animation AcademyEnrolled inDormitoryStart life.While in schoolTakeyasu KoyasuAppeared as a waiter in the leading drama CD "Taisho Roman miscellaneous notes"[7][8]..After graduating from Yoyogi Animation GakuinTokyo Drama House,Toritori Office[14],Sigma SevenAnd nowIntentionBelong to[5].
2001, OVA "D + VINE [LUV]After making her debut as a voice actor in the same year,Cyber ​​Adventure Webdiver』Griffion, play the role of Rigaon for the first time in TV animation[7][15].. In 2006, the game "Valkyrie Profile 2 Sylmeria』Acquired the role of Rufus, the following year2007IsWear big』Acquired the role of Takaya Abe.same yearTelevision Animation"CLANNADStarring in the role of Tomoya Okazaki.From this year onward, he played the main characters of other works one after another, and gradually became known. In 2008, "Nonko Tobita's Anime ScrambleWon the 18th Best Male Voice Actor Award[16].
2016, 3thYahoo! Search Award Received the Person Category Voice Actor Category Award[17].
2022, 16thVoice actor awardWon the Supporting Actor Award[18].
Features / activity trends
In the lead role and the opponent of the heroine, there are many opportunities to play a character with a less straightforward and devilish personality, and he also said in an interview in 2007 that there are many such roles.[19].
Published in 2011Captain America/The First Avenger"Or later,Marvel Cinematic UniverseIncaptain America(Performance:Chris Evans) Is consistently dubbed[20].
KagawaTourism PR character of "Udon prefectureResponsible for the voice of "Ken Udon, Chief of Tourism Division".
From April 2020, he became a constituent writer and a cartoonist.Okawa BukubuWelcomeYouTubeso"Washigana TV』Opened.Mafia KajitaWith a double personality with, we are delivering videos with various contents such as opening, live play, and treasure introduction, mainly related to animation, games, and toys.In addition, we also welcome guests and perform live distribution such as free talk, playing maniac games from new works, and membership limited distribution.
person
Tsutomu IsobeI respect you.movies"Lethal Weapon 2 / Flame Promise』(Isobe was in charge of Japanese dubbing when it was aired on TV in 1993), and I longed for it, and started to become a voice actor. "BLACK LAGOONCo-starred in "Movie version Mobile Suit Gundam 00 -A wakening of the Trailblazer-』Although it co-starred with Isobe, it was recorded separately[7][21].
Tamio Ohki"I really liked Mr. Oki's attitude toward work. I wanted to be with him more," he said on his Twitter account.[22]..She mentioned Oki when she took up this item on Wikipedia on WasyaganaTV, where she is the main MC. "All the young people at that time were longing for it." "When seniors scolded me." I was inquiring about it. "[7][23].
The nickname "Yu-chan" from the time of debut isKenichi SuzumuraNamed by.Since Suzumura's classmate "Yuichi" was nicknamed "Yu-chan," he began to call Nakamura of the same name in the same way.After that, the number of fans who called Nakamura "Yu-chan" increased.When talking about the origin on Koji Yusa's radio, he decided that the Roman alphabet was "You-Kyan".
"Wear bigThe role of Ren Mihashi, who was the main character when he played the role of Takaya Abe inDai YongyiThe image of the work was so important that the coupling of BLCD with was NG.[24].
On the radio and programs, talks with co-stars are popular.Hiroki YasumotoIf you already have a role like Tsukkomi, you often defeat it.
..Often in charge of the sharp Tsukkomi role,
マフィア梶田・大川ぶくぶとやっているわしゃがなTV内ではかねてより色弱であると公言していた[25]However, on July 2022, 7, he wrote on his Twitter account that he was not good at using colors due to color blindness.
Hobbies/Preferences
HobbyWestern paintingAppreciation andGame.. I like games so much that I say "special skill is gameplay 1 hours a day".In the past"Virtua FighterI was qualified to participate in the national tournament, but I had to give up participating because I had to pay for transportation.[26]..ActualFighting sports(Extreme vacuum hand-judo-Bone methodEtc.) was also done.
He also appears as a voice actor, "Granblue Fantasy』, And subdue the Proto-Bahamut High Level implemented in March 2016 within the week, etc.[27]Also known as a speedrun player.
GunplaHe is also a fan and has been introduced several times on his blog. "battle spiritI am also enthusiastic aboutThe Strongest Galaxy Ultimate Zero ~Battle Spirits~』In the lead role.
MusicI also like it, when I was a studentBrass bandI also belonged to the club.The instrument in charge at that timeEuphoniumwas[28]..My favorite genre is "Celtic music. "
To your favorite female voice actorMamiko NotoHowever, it means that you can have a good impression of your attitude as an actor at Yoyogi Animation Gakuin, not as the opposite sex.[7][29].
alcoholAllergiesBecauseliqueurCan hardly drink[7][30]..Sensitive enough to react sensitively to the alcohol used for disinfection[31]..Besides, metal allergy, pollinosis, claustrophobia, phobia of the dark, fear of heights,Motion sicknessAnd 3D games. Sickness is so bad that sickness medicine is indispensable.In addition, it has the characteristics that it is not good at all sticky things.
The perfume is from BVLGARIperfumeI love it[32], Not only green tea and black tea, but also the scent that imaged tea is mentioned as a favorite.
Qualifications/Licenses TheOrdinary carlicenseとTwo wheelsHave a license[11].. My car isType 992 Porsche 911 Carrera S Cabriolet[33].. Transferred in February 2022 to become Porsche 2 Carrera 911 Cabriolet.Taking the opportunity of vehicle inspection, I switched to a different grade of the same model because the options are almost the same, but acceleration and fuel efficiency have deteriorated.[34]..There are other cars owned, but they have not been disclosed.
The car model you really want to ridePorsche 918 Spyder[35].
Friendship
Tomokazu SugitaIsCyber ​​Adventure Webdiver』Has continued to have a friendship since co-starring, and is a friend who often goes out to eat and plays games. AT-X game program "Tokyo Encounter "Then the play that the two people breathed is a topic ..By the way, he is the current president of the office.Kenichi SuzumuraSugita and Nakamura are said to have been the first sites where web divers co-starred.
Also in connection with Tomokazu SugitaMafia KajitaThey are on good terms with each other, playing games and going out together. "Star Ocean: Anamnesis』Shows a breathtaking talk.In addition, the YouTube channel "Washigana TV』Okawa BukubuTomo is deepening friendships including Kajita.
A senior voice actor when he belonged to Sigma SevenHiroyuki Yoshino,Makoto Homura,Hiroki YasumotoAndGamerIt is said that it was an annual event to hold events such as excursions twice a year with friends and voice actors.
Kenichi Suzumura since he wasn't very active in animationJun FukuyamaIt was recommended as a young voice actor of interest by such as, and was often talked about in the media.[36].
Appearance
TaiziIs the main character.
Television Animation
Theater animation
OVA
Web anime
Game
Grandia online(Raruga <male>)
SANKYO Official Pachinko Simulation Fever 6 (Mitsuru Hiraide)
Drama CD
Amen Noir Drama CD (crimson)
Pet Prince Series (Prince Riu <Liunkash>)

Pet Prince ~ Rainbow Color Fragment ~ * First Limited Special Edition CD
Pet Prince
Pet Prince ~ Wings to the Future ~ * First Limited Special Edition CD

Akun and girlfriend(Takumi Kubomura[432])
Amatsuki~ Amatsuki no Tsuki ~ (Peddler)
Amari-sensei's splendid seminar (Hidesaku Takane)
Arcana Familia series(Luke)

Arcana Familia Drama CD Vol.1 Piacere! La Primavera
Arcana Familia Drama CD Vol.2 Invito! La Primavera
Arcana Familia capitolo.1 ~ Aare! Novizia! Good luck new executives ~
Arcana Familia capitolo 2 ~ Viva! Manzione! Hurray! Gluttony !! ~
Arcana Familia Character CD ~ Guida REGALO ~ Luka

Ikeben! ~ Ikezawa-kun and his funny friends ~ 1-3 (Kazuma Takiguchi)
Great idol project history sing ♪ ~ Second season Nyaa! ~ (Ichitoyo[433])
My beloved chocolatier "Garsta Limited Chocolate Tasting CD" (Aoi Ichibuki) * "Dengeki Girl's Style] July 2013 Appendix[434]
Vassalord. Act.1 Chalk Cocytus (Schultz)
WEB version WORKING!!(Daisuke Higashida) * Volume 3 First Limited Special Edition CD
Uta no Prince-sama♪ Series (Ringo Tsukimiya)

Uta no Prince-sama ♪ Drama CD vol.1
Uta no Prince-sama ♪ Character Drama CD Otoya & Tokiya
Uta no Prince-sama ♪ Character Drama CD Mato & Ren
Uta no Prince-sama ♪ Character Drama CD Natsuki & Sho

British Youth Tan 4 Endless Druid's Pledge (O'Neill)
E'S OTHERWISE SOUND SESSION2 (capable person)
With my brother(Naru Kozuka)
Princess of the neck and knight without the neck (Rayford[435])
My sister can't be so cute(Kyosuke Kosaka)
Seraph of the end Glen Ichise, ruin of 16 years old(Ichinose Glen) * Volume 6 Limited Edition CD
Carnival Series (eating)

Carnival Non-flying wings / mermaid bottle
Carnival wind
Carnival Vantanam
Carnival Smoke House

Maid Sama!(Ryunosuke Kurosaki) * "LaLa"La La DX』2008 All applicants service
Gakuen Revolution Den Mitsurugi 1 and 2 (Gondo wood grain)
Guts Butler G (Nakamura)
Crab boat(Kosuke Yamashita)
The border of the sky~Bird's-eye view landscape~
Crisis Nosuke Exemption Series

Crisis Nosuke Exemption Otono Ichiban ~ Taster Crisis ~ (Gennosuke)
Crisis Nosuke Exemption Otono XNUMXnd Edition ~ Future Crisis ~ (Gennosuke, Munetoshi)

Kisaragi Voice actor ver. (Yasuo)
Mobile Suit Gundam 00 Series (Graham Aker)

Mobile Suit Gundam 00 CD Drama Special Another Story MISSION-2306
Mobile Suit Gundam 00 CD Drama Special Another Story Road to 2307
Mobile Suit Gundam 00 CD Drama Special Another Story COOPERATION-2312

Kimi and Naisho ... From today, my boyfriend (Kimicare) series (Sakisaka Sakai)

You and Naisho ... From today, my boyfriend (Kimicare) drama CD
You and Naisho ... From today, my boyfriend (Kimicare) drama CD ~ Secret hot spring trip ~

Prime time(Takuro)
Reversal trial Drama CD "Reversal Combination" (Shishio Kurionji)
Hibiki "Lottery" "Watch"
Frenzy Family Diary "Comic Market for the First Time of Yuka" (Staff) *Comic marketlimited edition
GRACE DOOR series (Keiki Tsukimura)

GRACE DOOR 1 ・ 2
GRACE DOOR Mini Drama CD * "Kurofune ZERO 2008 Summer" Appendix CD
GRACE DOOR The limit day of butlers
GRACE DOOR Otome Road and the 5th Butler * CD attached to the novel version

Clanoa series(Sho Kitajima)

Kuranoa -Hello Again-
Clanoa -yesterday once more-
Kuranoa extra story My favorite thing * "Sylph] Vol.9 Appendix
Kuranoa -another girl-
Kuranoa Less than Awakening -the second volume- It's our catharsis
Clanoa close to you
Kuranoa ~ cry no more, smile for me

Iron line barrel series(Reiji Moritsugu, Tsutomu Furuya)

Gakuen Sosei Cat Ten! & Linebarrels of Iron W Drama CD * "Champion RED] July 2008 Appendix
Linebarrels of Iron Double Stand Drama CD (Reiji Moritsugu) * "Champion RED" October 2008 issue appendix
Linebarrels of Iron Drama CD Sound Plays 1 ・ 2

Black rose alice(Dimitri Lewandowski)
Blood type boys.series(Akabane Kyosei<B type>)

Blood type boys.Character drama CD A type, B type, O type, AB type
Blood type boys.Character drama CD Second season A type, B type, O type, AB type

Monthly girl Nozaki-kun(Umetaro Nozaki)
Illusion Suikoden Series(Flick)

Drama CD Genso Suikoden Vol.1・2
Drama CD Genso Suikoden II

Corpse Party Blood Cover Volumes 1 and 2 (Yoshiki Kishinuma)
Sayonara Zetsubou Sensei Despair Theater (Policeman, Dark Devil, Hero B)
Sangokushi LOVERS Drama CD 2 Wei Hen (Guo Jia)
Kill the crows of the three thousand worlds 3 (Harlan Lee)
Quiet Don(Shizuya Kondo)
Butlers' love affairs-secret happy present- (Wolf)
Chevalier -Princess of the Moon and Knight of the Dragon- Vol.1・2 (Sakuya)
Shugo Chara! series(Tsukiyomi Ikuto〈Ikuto〉)

"Secret of Ikuto!" * Drama CD attached to DVD-BOX1
"Shugo Chara! Encore Final Story Amuto ..." "Special Mini Story" * Comic Volume 12 Limited Edition CD

Schrodinger's Cat Ear Girl (Dr. Schrodinger)
Girl fight(Shigeru Shikishima) * Comic Volume 5 Special Edition CD
Spicy sound drama series (Koichi Kurihara)

"Hirokatsu KiharaPhantom Feast-Mystery of the Ryokan- "
"Hirokatsu Kihara's Phantom Feast-Recording Studio Phantom-"

Jinki Extend vol.1
Invasion! Squid girl"Isn't it a drama CD?" (Goro Arashiyama)
Star Ocean 5 -Integrity and Faithlessness-(Victor Oakville)
Starry ☆ Sky series(Shiranui Kazuki)

Constellation boyfriend series "starry ☆ sky ~ Aries ~ (Aries)"
Planetarium CD & Game "starry ☆ sky ~ in Winter ~"
Constellation Husband Series Starry ☆ Sky ~ Pisces & Aries ~
Drama CD Starry ☆ Sky ~ in Winter ~ Starry Cleaning Romantan
Starry ☆ Sky ~ in bitter season ~
Starry ☆ Sky ~ 13constellation ~
Starry ☆ Sky ~ Zodiac sign Vol.01 Tears of the polestar ~
Starry ☆ Sky ~ Zodiac sign Vol.02 The presence of fellow ~
Starry ☆ Sky ~ Zodiac sign Vol.04 Zodiac sign ~

S ・ L ・ H Stray Love Hearts! Drama CD Volume 1 (Huayin Cloud)
Strange Plus Series (Koshimuro)
Strobe edge Drama CD vol.1・2 (Ichinose lotus)
Saint Butlers Grand Duke of Viola and Black Household Order (gin)
Saint Beast Series

Saint Beast Eternal Chapter-Loss of Paradise-Volumes 2 and 3
Saint Beast Others Volume 3 "Fate and Hope" (Kiris C)
Saint Beast Grace Chapter ~ Sealing the Holy Beast ~ Volume 1-3

Zettai Karen Children series(Koichi Minamoto)

Absolutely Pretty Children Drama CD EPS.1st ~ Wake! Love and Peace Save the Earth! ~
Absolutely Pretty Children Drama CD EPS.2nd ~ Mari Hajima! Hot Wind of Caribbean ~
Absolutely Pretty Children Drama CD EPS.3rd ~ Unique Struggle! Budami Ba-chan's Absolute Love x Love Classroom ~

Sengoku Takeyuden Samurai no Maki ~ Ryutora no Encounter ~ (Katakura Kojuro Shigenaga)
Taisho Roman miscellaneous notes (waiter) * 1998 (Yoyogi Animation AcademyWhile attending school) --Voice actor debut work[7][437]
I want to say(Motoi Nakamura) *Comic Volume 5 Special Edition with Drama CD
Tabi and the way(Nishimura Mitsuhiro)
Dance in the Vampire Band series(Akira Kaburagi)

SOUND COFFIN * "Comic flapperSeptember 2009 issue appendix
Drama CD Dance With The Vampire Maid CD Special

Crash JK and Crash Teacher (2019, XNUMX,Hitoshi Ashiba)-"Flowers and dreams』2019 issue 16 appendix drama CD[438]
Tsukurimono Drama CD bastard story (Hirotsugu Ito)
Tinderaria seeds series(Fizz Valerian)

Tinderaria seeds
Tenderlia's Species Biography-Each Flower Festival-

Natural! Extinct Hero !! A little variety of CDs ~ Volume 2 should be called! (Kares)
Touhou Youki -Shonen King and First Covenant- (Shun)
The second "Koku no Otokogumi (Toki no Superhero)" "Hetareme ☆ Urashima Taro" (Red snapper)
Tokyo Oni Shiki no Morinakuen Kitan Series (Ayato Kanosu)

Tokyo Mono Hara Shigeru Konomori Gakuen Kitan Drama CD Volume XNUMX
Tokyo Mono Hara Shigakuen Kitan-Hagi no Shigure Appendix CD

Less than friends than lovers(Shohei Arai)
Dracula ~The Two Vampires~ (Vlad Tepes Dracula)
Nakayoshi Park 1 and 2 (Johnny)
Neo Angelique series(jet)

Neo Angelique ~ Angel of Akatsuki ~
Neo Angelique Abyss Variety CD vol.1 Arcadia Paradise
Neo Angelique Abyss Variety CD Vol.2 Arcadia Paradise 2
Neo Angelique Special ~ Ellen Fleet with Jet ~

Countess purveyor (Tachibana Renji)
BASARA ~ Castle of Plot ~ (Matsunaga Hisahide)
Daddy and my father's rice (Satoshi Sengoku[439]) Limited edition with comics Volume 4 original drama CD
Drama CD Kiss of the Rose Princess~ Rose1 ・ 2 ~ (Kaede Higa / Red rose)
In a far-reaching space-time 2&3 Character Collection (8) Genbu of the Earth ~ Yasutsugu Abe & Lisvan ~
beatmania IIDX spin-off drama ROOTS26S [suite] Vol.1 ・ 2 (Sena Hinazuki)
Himehibi -New Princess Days!!- Sequel! Second semester drama CD New Prince Days -Precious Memory For You- (Akira Koizumi)
Eden of the freezing mirror world Paradise illusion (Leon Nestorian Ova)
Fengshui Tengi (Eisho)
Bloody Call Drama CD II ~ Fly Call Edition ~ (Dawn)
Break blade Extra edition drama CD (Hozuru〈Krishna IX〉)
BLAZBLUE Drama CD "THE WHEEL OF FORTUNE ~ Fateful Circle ~" (Hazama)
Berry's series (Shinobu Morimatsu)

Berry's Drama CD Vol.1 "Yuna Morikubo"
Berry's Drama CD Vol.2 "Natsuhime Sato"
Berry's Drama CD Vol.3 "Haruhime Sato"

Berry berry(Omi Narihira)

Special ♥ Drama CD "Berry Berry" (Omi Narihira) * "Hana to Yume" 2010 No. 4 Appendix

Drama CD "Persona"(Hidehiko Uesugi)
700 days war between us and the resident Part.1 --3 (Saijo)
Macross F Drama CD Daughter Dora ◎ Dora 1-4 (Saotome Alto)
Make love to me seriously!! Drama CD Vol.2 (Hideo Kuki)
Magical Girl Lyrical Nanoha StrikerS Sound Stage Series (Vice Granscenic)

Magical Girl Lyrical Nanoha StrikerS Sound Stage 04 "Aozora"
Magical Girl Lyrical Nanoha StrikerS Sound Stage X

Marukawa-kun's cat series (Kanta)

Marukawa-kun's cats
Marukawa-kun's Cats Second Seat Summer Kinema
Marukawa-kun's cats Third seat cat lantern

Substitute Earl Series(Richard Radford)

Substitute Earl's Adventure
Marriage of the vicarious Earl
Boy onmyoji+ Drama CD newly recorded from the Count of Substitute Series * "The Beans] VOL.11 All service
Secret date with the substitute count * "The Beans" VOL.13 All services

MR. Series (Mygale Wiseman)
Invincible poster girl(Akihiko Ohta)
Masterpiece literature (laughs) Drama CD "Yabunonaka"(Tamaru Jotaro)
Delusional girl nerd system series(Shunsuke Chiba)

Delusion Girl Otaku System 1 ・ 2
Delusion Girl Otaku Business Trip Special Edition

How to kill a gentle dragon Gaiden (thief)
Brighter than before dawn Series

Brighter than before dawn ~ Fairy tale of Luna ~ # 5 (male student)
Brighter than before dawn ~ Fairy tale of Luna ~ # 6 (Manager)

Yokai apartment's dignified everyday life(Izumi Hase) *Comic Volume 3 Special Edition with Drama CD
Yoshitosama! (Rust circle) * Comics Volume 8 Special Edition with Drama CD[441]
46th closed room(Cormorant fishing)
Rust Blaster(Six)
Last Trunkerseries(Fuzz)

Last Ranker Departure Determination
Last Ranker ~ Carbonated water and screw screw pan ~

Love celeb
Love root zero Series (Daisuke Hayakawa)

Love root zero Broken heart and lies, we who are lost.
Love Route Zero Do you love me? Love √1 / 2
We can't say love route zero goodbye ...
Love Route Zero Do you wanna kiss me? Love √1 / 3
Love Root Zero Mini Drama CD * Comics Volume 4 Limited Edition CD

Love Recipe ~ Weird Essence ~ (Seiji Igarashi)
Flowers flow in the wind of lapis lazuli Series (Shiroto)

Flowers flow in the wind of lapis lazuli Volume 1 Black Crown Prince
Flowers flow in the wind of lapis lazuli Volume 2 Nobleman of Purple City

Rainbow man(Raijin)
Murai's love (spring, summer, autumn and winter)
BLCD
Tell your loved one (Anzai)
His big favorite 1-3 (Takahiko Sato)
Live in love and goodwill (Toru Misasa)

Bet your life on love (Toru Misa)

After the storm (Kazuki Okada)
Ambassador whispers at night (couple man)
If a dog walks, he will fall in love (Yamada)
Beautiful person (octagonal length)
Ubu I
S series (Kame)

S
S-bite-
S -Rikan- * All service original drama CD
S-afterglow-

N University Hospital Series II (Kataoka)
Prince series (Shallow scarlet)

Engraving of the prince
Prince's Queen

Endless Druid's Pledge (O'Neill)
A cute person. V (Masanobu Karasawa)
KIZUNA IV (Harada)
Predatory dream of cheese(Kyoichi Otomo)

The Koi on the sword bounces twice Part XNUMX and Part XNUMX (Kyoichi Otomo)

Floating garden (Karim)
I don't need words (Keisuke Kazami)

I can't even breathe (Keisuke Kazami)

Corusea series (Nafel)

Corsair III ~ Wind Assassin, Part XNUMX ~
Corsair IV ~ Wind Assassin, Part XNUMX ~
Corsair VIII ~ The Sea Embracing the Moon 3 ~
Corsair IX ~ The Sea Embracing the Moon 4 ~

SASRA2 (Alphonse von Werfen)
Shonen Bride Series (Yomi)

Star and Cherry Blossom Festival-Shonen Bride 2
Feast of Fire and Mirror ~Shonen Bride 3~
Sword and Water Dance ~Shonen Bride 4~

Secret lesson (Toyama)
Queen's chef (Kondo)
Indecent pure love of white decubitus (Ice Rui)
Beyond white (Mt. Shiomidake)
Vacuum fusion welding 1 and 2 (Jill)
scarlet (Akio Kamizuki)
be yourself!(Scarlet Shiki)
Yes -ZE- 4 (Santo Tsukito)
World's first love series(Hatori Yoshiyuki)

Sekai-ichi Hatsukoi ~ In the case of Ritsu Onodera + In the case of Chiaki Yoshino ~
Sekai-ichi Hatsukoi 2-In the case of Chiaki Yoshino + In the case of Ritsu Onodera-
Sekai-ichi Hatsukoi 3 ~ In the case of Ritsu Onodera + In the case of Chiaki Yoshino ~
Sekai-ichi Hatsukoi 4-In the case of Chiaki Yoshino + In the case of Ritsu Onodera-
Sekai-ichi Hatsukoi ~ In the case of Chiaki Yoshino ~ * "SKYSeptember 2009 issue appendix

Seven Days Series (Seryo winter solstice)

Seven Days MONDAY → THURSDAY
Seven Days FRIDAY → SUNDAY

Sentimental Garden Rubber (waterfall)
Won't you get angry if you hug me? (Sei Sawada)
Operation Cherry Boy ~ Muriyari Estrus ~ (Autumn leaves)
Chocolate kiss (Ryuichi Kano)
Deer Green (Yajima edge) * Original drama CD recorded to commemorate the 2nd anniversary of the bi-monthly publication of "Rutile"
deal -deal- (Tomonori)
DEAD series (Yuto Renix)

DEADLOCK
DEAD HEAT
DEAD SHOT
DEADLOCK extra edition "Love begets love" * "Chara』September 2008 issue All services
SIMPLEX DEADLOCK Gaiden

Blood of togainu vol.1 ・ 2 (Tomoyuki)
Harlem Knight Ruri-colored crown (anti-royal man 1)
The stupid dog is so cute (Hamada)
Count likes secret fruits (male vampire)
Punch ↑ 1-4 (Kota Oki)
BL detective series (Yuji Misono)

BL detective 1 and 2
BL Detective Outer Edition, Kimutatsu Passion Boy
BL Detective Gaiden 2 ・ KIMUTATSU.YOU CAN DO IT!

Close your eyes (Shigeto Honda)
Beautiful Man's Hall of Fame 1-3 Palace (County Chief)
The price of fluffy love (Seiichi Kokuryo)
PBB Playboy Blues 3 (Kota)
Really the Beast 1-3 (Ueda Asaharu)
Baseball heaven (live announcer)
Say you like it at dawn (Kyogo Katagiri)
Love cat (Eiji Yabuki)
Love prism (baseball member)
Lamento -BEYOND THE VOID- Vol.1 --3 (Ul)
Repeat After Me? (Nigel Rose)
Dragon and dragon series (Ryuichiro Ishigami)

Dragon and dragon
Dragon and dragon ~ Bailu ~

Man who keeps a dragon (Gary)
Theory of love (Saito)
Rossellini Son Series

The son of the Rossellini family, the looter (Edouard Rossellini)
Guardian of the son of the Rossellini family (Edouard Rossellini)
The son of the Rossellini family, the captive (Edouard Rossellini)
Radio Drama
Digital comic
dubbing
Responsible actor
movies
Drama
Anime
Other (dubbed)
Special effects
radio
Lee's feelings (2007,WEB radio*)
Lee's feelings are back (2007, WEB radio *)
Cyber ​​Boys City (15th and 19th personalities, cyber phase *)
Radio fantasy Suikoden Gather! 108 stars! (2008,KONAMI STATION*)
Nishiura High School Broadcasting Club(2010, on oofuri.com *)
Radio de Shogashi(2012, Animate TV*)
Familia bar(2012, Animate TV*)
Radio Divine Gate(2015-2016, Otoizumi *, corner personality)[499]
Kaito Ishikawa, Yuichi Nakamura's star "Radi" Ocean → Star "Radi" Ocean → Star Ocean: Anamnesis(2016-2020,Super! A & G +*)[500]
GUILTY CROWN RADIO COUNCIL (revival version)(2016, Otozumi*)[501]
Atom The Beginning 7 Lab 1031 Radio(2017, Otozumi*)[502]
JOESTAR RADIO(2021,YouTube*・Otozumi*)
Radio talk cd
Healed Bar Wakamoto the CD Vol.01
DJCD Kaguya ♡ Voice Paradise * Appendix for the first issue of "Kaguya"
DJCD Kaguya ♡ Voice Paradise vol.2 * "Kaguya" vol.3 Appendix
CLANNAD Radio CD "Rainbow over Nagisa and Sanae"Vol.2
CLANNAD Radio CD "Hyper Rainbow for Nagisa, Sanae and Akio" Vol.1 ・ 2
Kuranoa Broadcasting Committee Radio CD Vol.1 ・ 2
DJCD "Blood type boys. 』BQ Radio Volume 1
Radio CD Monthly Asuka Station ~ Asuka24 Season 1 ~ * "Monthly AsukaSeptember 2009 issue appendix
CBC.Rush Out !! ~ The 2nd Anniversary ~ LIVE CD Digest Edition
DJ CD "Absolutely cute broadcasting station -Pure Love- "Volume 2
Solestal Station 00 GN particle maximum spraying special CD Volume 1
Nishiura High School Broadcasting Room 1 and 2 * "Wear big] DVD Volumes 6 and 8 Limited Edition Bonus CD
Nishiura High School Broadcasting Room Overtime * "Big Windup!" Event DVD Animate Bonus CD
Best of Big Windup! -Summer Scorebook- DVD Bonus DJCD
Special radio CD "Neo Angelique Abyss ~ Welcome to the Foundation ~ "*" Neo Angelique Abyss "DVD Volume 1 Limited Edition Bonus CD
Neo Angelique Abyss Radio CD Animage Business Trip Version * "AnimageSeptember 2008 issue appendix
Talk CD Famitsu Characters DX ~ Our TV Game ~
DJCD "Bleb Radio" business trip version
Macross FRadio Newtype Romance Special Super Galaxy CD * "Newtype Romance" 2008 AUTUMN Appendix
"Macross F" Newtype Special Super Silver Screen CD * "Monthly new typeSeptember 2009 issue appendix
DJCD "Mamachari and the expatriate's my radio!"
Count of SubstituteRadio CD "Men's Limited Substitute Talk" * Comic & paperback interlocking service
Peach Talk・ Digest CD 11 Momotto Talk Hot CD
Peach die 3 ・ Peach and peach are among peaches
Peach die 6, pink sigh
Reading/Other CDs
Word Attack CD with Love Poem Extra Edition LOVERS III ~ It's not bad to suffer between love and friendship ~
angelica-Sakutaro Hagiwara-
Good night Roger~ Magical picture book ~
KISS x KISS collections Vol.4 "Kisemono Kiss" (Hajime Amano)
Monthly Otokozen Zukan Servant Edition Black Edition (Butler)
Monthly Otokozen Zukan Series Special Edition Monthly Bakumatsu Zukan 1 White Edition / Aoban (Toshizo Hijikata)
Sound Horizon Series
Story of 365 days HEART Anniversary From January to March (Gin Rummy)
Sengoku warlord Karuta
Sengoku story & cat sister story
Sengoku Busho Monogatari-Grand Master- (Reading-Episode XNUMX "Keiji Maedastory")
Sengoku Busho Monogatari Gaiden ~ 14 Chisho & Goju Monogatari ~ (Reading --Keiji Maeda Monogatari Gaiden "Honorary Red Spear")
All works popular character name dialogue 55 reading CD[503] * February issue of Dessert Appendix
The story of the late Shogunate-Samurai / Opening of the country- ("Takeaki Enomotostory")
Bakumatsu Shishi Monogatari Gaiden ~ 14 Tosa & Sakuma / Kaikoku Hen ~ ("Enomoto Takeaki Monogatari Gaiden")
88 Constellation Story-Wolf Chapter- (Chapter XNUMX)
88 Constellation Story ~ Gaiden ~ 12 Star Story (""Coma BerenicesThe tale of")
Recitation Hirosuke HamadaMasterpiece selection "Ryu no Me no Namida"
HONEY BEE Good night with sheep series Vol.16 "Let's sleep loosely"
The Irregular at Magic High School Audio Drama DVD Reminiscence Edition (Tatsuya Shiba)
Honeybee Publishing Series Husband Catalog Special Issue Vol.1 Special Issue: O-type Husband & AB-type Husband (O-type Husband, Yosuke Akashi)
Bee voice medicine"Slim Nar" (Ichinomiya)
Narration
TV program
Princess Ani (TV Tokyo)
Anime expedition (TV Tokyo)
Sugar & Spice Flavored Excellent Making (CS)
I'll show you a lot! (TV Tokyo)
I haven't told anyone, but in fact ... ~ Everything is real coming out ~ (Television Tokyo Channel 12, Ltd.)
A Japanese person in the distance (BS-hi)
Dospe!(TV Asahi)
Mystery Solving Japan's No. 2022 Final Battle X XNUMX (MBS / TBS)
Senichi HoshinoIs entrusted with the mission
CM
movies
DVD
According to the storm Navigate DVD "Two people I met"
"Curse Premium Edition "* Narration of bonus disc
"Lure Magazine The Movie" Vol.4, 5
VP
IHI Aerospace
Infosec Co., Ltd.
Equipment for dams
Other narration
"Urgent exclusive interview !! Rakuten, Hiroshi Mikitani talks about his true intentions" (GyaO)
"Glodal Watch" (GyaO)
JAL Domestic video "SAMURAI BLUE"
JETRO "The world is now" (WEB broadcast)
Shinjuku Baltic 9 (AltaAnnouncement flowing in the vision)
"Foreign Affairs" (GyaO)
Gundam information program "INSIDE Gundam" (narration, voice of Gundam)
Udon prefecture (KagawaPR video)
THE HOOPERS 4th single "Passion is like dead leaves" MV
Monthly Comic Gene10th Anniversary PV[510]
TV program
Anime girls club(2008-2010,AT-X) Navigator
Tokyo Encounter(2010-2013, AT-X)

Tokyo Encounter 2014 (XNUMX-, AT-X)

AT-X New Year Raw!Fukubiki Special Which one to choose is a shock !! (2010, AT-X)

AT-X New Year Fukubiki SP! Masaya VS Yuichi Nama Nama Mori Mori Ryukyu Z !! (2011, AT-X)
Celebration AT-X 15th anniversary!Present Special Program Masaya and Yuichi's Wild Christmas !! (2012, AT-X)
Onosaka VS Nakamura Survival Quest (2014-, AT-X)

Selection of Hecatoncheire (2013-2014, AT-X)
Washigana TV(2020 -,YouTube*)
Video products
Digicomi Chuchu Super DVD 2007 summer "ALMIGHTY x 10(Sakura) * "ChuChu" August / September 2007 issue All services
Digicomi special DVD "Rumored Midori!!(Tsushi Hino) * "Sho-Comi" 2008 Nos. 12-14 All applicants service
Even we of Takuya Eguchi want to be healed! Four
Wear big ~ Our summer is not over ~ Event DVD
KAmiYU in Wonderland Talk & Live DVD
Gundam 00 Festival 2009-2010 "A trailer for the trailblazer"
Movie version Gintama Ginbaku Eve Festival 2013
GET WEDDING !! Digital comic DVD (moderator) * "Sho-comiAll service
DearGirl ~ Stories ~ Festival Carnival Matsuri DGS Festival
Live Video JAPAN Otome ♥ Festival
Shirokuma Cafe-Tanabata!Make a wish for bamboo grass! ~ Event DVD
Event DVD "Dengeki Bunko Autumn / Winter Team de Durarara Lovers in Nakano"
Kotaro Nishiyama's healthy us 1-2 Special Edition
Live video Neo romance♥ Festa Neo Angelique Continental Festival (Arcadia Carnival)
Variety DVD Neo Angelique Special Continental Holiday (Arcadia Holiday)
Full Metal Alchemist Festival '09
Flower Voice World! Star Bowling Spring camp of the world division! Mt. Fuji is the boundary SP
Shinichiro Miki's Hospitality Drive Vol.6 Yuichi Nakamura
It's for you Toshiyuki Morikawa and Nobuyuki Hiyama!Fish flower -HOKKE-
Love root zero Koigokoro Blooming Flower Event DVD
Inu x Boku SS ~ I don't do secret services! ~
stage
Stage "Cambro Your Horn" (Alan Baker)
Stage "My Town" (George Gibbs)
Recitation "Dranker"
Sengoku blog type reading drama SAMURAI.com "MURAKUMO-"
National Yoyogi Stadium First Gymnasium performance "Nana Mizuki sings great four" "New theory Momotaro Hideo Tan" (January 2016, 1,Yoyogi National Stadium First Gymnasium)Urashima Taro Role
Theatrical live "Relic ~ tale of the last ninja ~"
Clie Premier Music Recitation Drama "Voi CARION Queen's Room"
AD-LIVE Project "AD-LIVE 2016"
AD-LIVE Project "AD-LIVE 2017"
AD-LIVE Project "AD-LIVE 2018"
Suntory Hall Christmas Concert 2016 with Tokyo Kosei Wind Orchestra "Let's Christmas!"
Phero ☆ MenProduced music recitation drama "AnGeL fAlL" (January 2018th and 1th, 27,Maihama Amphitheater)[512]
Music reading drama brand "READING HIGH" XNUMXrd performance "Chèvre Note ~ Chevre Note ~"
Other contents
Delivery content
FODOriginal Drama Nogizaka Cinemas ~ STORY OF 46 ~ Episode 3 "Super Magic Sky Knight Arcadias" (Voice of Arcadias)
Column
CM
toy
Bandai Voice I-doll Chibi Voice Mobile Suit Gundam 00 Graham Aker
Bandai Ultraman X DX Ex-Visor
Bandai Ultraman X DX X-Lugger
BANDAI Mashin Sentai Kiramager Evil Release Breath DX Yodon Changer
Magic round Voice mascot (2020,Satoru Gojo[516])
Web comics
Web show
Nakamura Challenge (Nintendo Official Channel)[517]
Pachislot
pachinko
CR Hikaru Genji (Hikaru Genji)
PV
Discography
Character song
Release date
Product Name
song
Song
Remarks
2006

11/22

Invincible sign girl Invincible character song collection
Akihiko Ohta (Yuichi Nakamura)
"Yahyakukuro Sentai Yaoranger"
Television Animation"Invincible poster girl] Related songs
2008
3/19
Neo Angelique ~ sincerely ~
Matthias (Kusunoki), Ellen Fleet (Irino freedom),jet(Yuichi Nakamura), Roche (Ryohei Kimura)
"Labyrinth ~ Wind Labyrinth ~"
game"Neo Angelique] Related songs
7/9
Neo Angelique Abyss CHARACTER SONGS SCENE 03 Jade Jet
jet(Yuichi Nakamura)
"MISSION COMPLETE"
Songs related to the TV anime "Neo Angelique Abyss"
7/23
Zettai Karen Children 4th session Koichi Minamoto starring Yuichi Nakamura
Koichi Minamoto (Yuichi Nakamura)
"I'm Here"
"You're Freedom!"
Television Animation"Zettai Karen Children] Related songs
10/1
Our Home's Fox Deity.Tenko Illusion Songbook
Tenki Soragen (male) (Yuichi Nakamura)
"Funky Foxy Lovely Time"
Television Animation"Inari-sama of my home.] Related songs
10/25
Love Route Zero Character CD Koichi Yuhara & Daisuke Hayakawa
Koichi Yuhara (Yuichi Nakamura), Daisuke Hayakawa (Tomokazu Sugita)
"Lonely material"
Drama CD "Love root zero] Related songs
10/29
Neo Angelique Special ~ gold note ~
jet(Yuichi Nakamura)
"EMERGENCY"
"SYSTEM ERROR?"
Game "Neo Angelique" related songs
11/26
Break + Your + Destiny
Kyosuke Hyobu (Koji Yusa), Koichi Minamoto (Yuichi Nakamura), Sakaki Shuji (Kisho Taniyama)
"Break + Your + Destiny"
"No Surrender"
TV anime "Zettai Karen Children" ending theme
Neo Angelique Abyss Variety CD Vol.1 Arcadia Paradise
rain(Hiroki Takahashi), Ellen Fleet (Irino freedom),jet(Yuichi Nakamura)
"REAL WINNER"
Songs related to the TV anime "Neo Angelique Abyss"
2009
3/25
Neo Angelique Abyss Character Song Best Album
jet(Yuichi Nakamura)
"MISSION COMPLETE"
Songs related to the TV anime "Neo Angelique Abyss"
UNLIMITED ∞
Koichi Minamoto (Yuichi Nakamura)
"UNLIMITED ~ ∞ ~"
"Wishing"
Songs related to the TV anime "Zettai Karen Children"
4/8
Macross F Drama CD Daughter Dora ◎ Dora 1
Saotome Alto (Yuichi Nakamura), Brera Sterne (Soichiro Hoshi)
"Small white dragon"
Television Animation"Macross F] Related songs
4/22
Neo Angelique Special Trajectory ~ the brilliant days
Rain (Hiroki Takahashi), Nix (Toru Okawa), Jade (Masaya Onozaka), Hyuga (Ono Daisuke), Rene (Kappei Yamaguchi), Bernard (Hirakawa Daisuke), Matthias (Taiten Kusunoki), Ellen Fleet (Miyu Irino), Jet (Yuichi Nakamura), Roche (Ryohei Kimura)
"Trajectory ~ the brilliant days"
Game "Neo Angelique" related songs
8/5
Shugo Chara! Character Song Collection 2
Tsukiyomi Ikuto (Yuichi Nakamura)
"Moonlight Marionette"
Television Animation"Shugo Chara!] Related songs
8/26
Character Song Mini Album Dangerous Feast of the Count of Substitutes
Richard Radford (Yuichi Nakamura)
"Blue Sky, Blue Ocean"
Drama CD "Dangerous Feast of the Count of Substitute] Related songs
12/3
Tokimeki Memorial 4 Character Single BOX
Manabu Kobayashi (Sakaguchi Daisuke), Masashi Nanagawa (Yuichi Nakamura)
"Shell"
game"Tokimeki Memorial 4] Related songs
12/25
Starry ☆ Sky ~ in Winter ~
Shiranui Kazuki (Yuichi Nakamura)
"Grayed Out"
Drama CD "Starry ☆ Sky ~ in Winter ~"Opening theme
2010
1/29
Kuranoa ever forever ~ Ever Forever
Sho Kitajima (Yuichi Nakamura)
"Ever forever ~ Ever Forever"
game"Clanoa] Related songs
2/17
FAIRY TAIL Character Song Collection Vol.1 Natsu & Gray
Gray (Yuichi Nakamura)
"Frozen Soul"
Television Animation"FAIRY TAIL] Related songs
2/24
Mobile Suit Gundam 00 Voice Actor Single Yuichi Nakamura come across Graham Aker
Graham Aker (Yuichi Nakamura)
"Still more ripple"
"Beautiful Hello Goodbye Humor"
Television Animation"Mobile Suit Gundam 00] Related songs
3/3
BLEACH BREATHLESS COLLECTION 06: Byakuya Kuchiki with Senbon Sakura and Muramasa
Muramasa(Yuichi Nakamura)
"REQUIEM"
Television Animation"BLEACH Sword] Related songs
3/17
Last Escort -Club katze- Original Song Best
Ray (Yuichi Nakamura)
"Waltz"
Songs related to the game "Last Escort -Club Katze-"
3/30
Koigokoro dedicated to you
Koichi Yuhara (Tomokazu Sugita), Daisuke Hayakawa (Yuichi Nakamura)
"Sunset"
Drama CD "Love Root Zero" related songs
7/28
☆ Seventh ★ Heaven ☆ /… Out of control…
Koichi Minamoto (Yuichi Nakamura)
"... Out of control ..."
OVA "Zettai Karen Children" Insert Song
11/24
cosmic cuune
Sheryl Nome (May'n), Ranka Lee (Ai Nakajima),frontier stars[Member 1]
"Merry Christmas without You"
TV anime "Macross F" related songs
2011
3/23
Kimi ni Todoke Secret Party ~ Kitahoro High School Festival Another Side ~
Ryu Sanada (Yuichi Nakamura)
"Cherry Blossoms'
Television Animation"Deliver to you 2ND SEASON] Related songs
4/6
Inazuma Eleven Character Song Original Album
Mark Kruger (Yuichi Nakamura), Fidio Ardena (Hiro Shimono), Teres Truhe (Atsushi Majima), Edgar Baltinas (Tomokazu Sugita)
"Ale to glory!"
Television Animation"Inazuma Eleven] Related songs
4/27
Anime "FAIRY TAIL" Character Song Album Eternal Fellows
Gray Fullbuster (Yuichi Nakamura)
"TRUE PRIDE"
Television Animation"FAIRY TAIL] Related songs
7/27
My Little Sister Can't Be So Cute BD/DVD Vol. 7 Privilege CD
Black cat(Hanazawa Kana), Kyosuke Kosaka (Yuichi Nakamura)
"Atonement Serenade"
Television Animation"My sister can't be so cute"Ending theme
9/7
Someday Tenma no Kuro Rabbit Character Song CD vol.2
Gekkou KurenaiYuichi Nakamura)
"Black wings"
Television Animation"Someday Tenma's black rabbit] Related songs
12/14
Bricon ~ Bleach Concept Covers ~ 2
Neutra Gilga (Kanna Yonen), Tesla Lindkults (Yuichi Nakamura)
"Boisterous melody'
Television Animation"BLEACH] Related songs
12/21
Arcana Familia -La storia della Arcana Famiglia- Character Song Mini Album La festa La vita!
Luka (Yuichi Nakamura)
"Hikari"
game"Arcana Famiglia -La storia della Arcana Famiglia-] Related songs
2012
3/21
Inu x Boku SS ENDING SONG Vol.1
Miketsukami Soshi (Yuichi Nakamura)
"Photograph of Paradise"
Television Animation"Inu x Boku SS"Ending theme
5/16
Anime "FAIRY TAIL" Character Song Album XNUMX Kizuna !!
Gray Fullbuster (Yuichi Nakamura)
"Naked dream"
TV anime "FAIRY TAIL" related songs
5/23
Durarara wrapping !! -Durarara !! Character song collection-
Kyohei Kadota (Yuichi Nakamura)
"Tsuppari High School Rock'n Roll (School attendance)'
Television Animation"Durarara!!] Related songs
7/18
Grizzly's G ☆ ROCK
Grizzly (Yuichi Nakamura)
"Grisley's G ☆ ROCK"
"Shirokuma Cafe ~ Grizzly ~"
Television Animation"Polar bear cafe"Ending theme
12/26
Tokumei Sentai Go-Busters Character Song Album
Masato (Hiroya Matsumoto), Beat J. Stag (Yuichi Nakamura)
"Perfect!"
Special effects TV drama "Tokumei Sentai Go Busters] Related songs
2013
2/6
DARKNESS NIGHT | BRIGHTEST LIGHT
Koichi Minamoto (Yuichi Nakamura), Shuji Sakaki (Kisho Taniyama)
"BRIGHTEST LIGHT"
Television Animation"THE UNLIMITED Kyosuke Hyobu"Ending theme
2/20
THE UNLIMITED Kyosuke Hyobu Character SINGLE Koichi Minamoto starring Yuichi Nakamura
Koichi Minamoto (Yuichi Nakamura)
"To Mirainosaki"
TV anime "THE UNLIMITED Kyosuke Hyobu" related songs
Koichi Minamoto (Yuichi Nakamura), Shuji Sakaki (Kisho Taniyama)
"BRIGH TEST LIGHT Minamoto arrange"
2014
3/26
Macross 30th Anniversary Super Space-Time Duet Collection Daughter Photoshop ×
Saotome Alto (Yuichi Nakamura), Brera Sterne (Soichiro Hoshi)
"Small white dragon"
TV anime "Macross F" related songs
5/28
Hamatora Character File Series file-05 Ratio
ratio(Yuichi Nakamura)
"Blues & Rise"
"Destination"
Television Animation"Hamatora] Related songs
6/25
Nobunaga the Fool Character Song Vol.6 Gaius Julius Caesar
Gaius Julius Caesar (Yuichi Nakamura)
"WORLD IS MINE"
"DIGNIFIED ELEGANCE"
Television Animation"Nobunaga the Fool] Related songs
6/25
Theatrical version TIGER & BUNNY -The Rising- Original soundtrack
Golden Ryan (Yuichi Nakamura), Barnaby Brooks Jr. (Seiichi Morita)
"The Rising -Theme for APOLLON-"
Theater animation "Movie version TIGER & BUNNY -The Rising-] Related songs
9/24
Monthly Girls Nozaki-kun BD / DVD Volume 1 Bonus CD
Umetaro Nozaki (Yuichi Nakamura)
"Youth Rolling Days-Romantic Stoic-"
Television Animation"Monthly girl Nozaki-kun] Related songs
2015
1/21
Laughing Under the Clouds BD / DVD Volume XNUMX Bonus CD
Cloudy sky (Yuichi Nakamura)
"Ichiten breakthrough"
Television Animation"Laugh in cloudy weather] Related songs
1/28
The Irregular at Magic High School Nine School Battle Edition 4 BD/DVD Special CD
Tatsuya Shiba (Yuichi Nakamura), Shiba Miyuki (Saori Hayami)
"EVER WHITE"
Television Animation"Irregular at Magic High School] Related songs
9/2
Shokugeki no Soma Character Song Series Side Boys 1 Kojiro Shinomiya
Kojiro Shinomiya (Yuichi Nakamura)
"Tonight in the 8th arrondissement of Paris ~ Nuits a Paris ~"
"Hyakka Ryoran ☆ Dedication Battle ~ starring Kojiro Shinomiya ~"
Television Animation"Gourmet Soma] Related songs
12/16
SIX SAME FACES ~The best tonight!!!!!!~
Iyami (Kenichi Suzumura) Feat. Osomatsu (Takahiro Sakurai), Karamatsu (Yuichi Nakamura), Choromatsu (Hiroshi Kamiya), Ichimatsu (Jun Fukuyama), Jyushimatsu (Daisuke Ono), Todomatsu (Miyu Irino)
"SIX SAME FACES ~ Tonight is the best !!!!!! ~"
Television Animation"Osomatsu"Ending theme
2016
2/10
Phantom Ibunroku #FE Vocal Collection
Aoi Ki & FORTUNA ALL STARS[Member 2]
"Fire Emblem ~ Drama of Light ~"
"Smile Smile"
game"Phantom Interrogation #FE] Related songs
3/16
SIX SHAME FACES ~Tonight is the best!!!!!!~
Totoko (Endo Aya) Feat. Osomatsu (Takahiro Sakurai), Karamatsu (Yuichi Nakamura), Choromatsu (Hiroshi Kamiya), Ichimatsu (Jun Fukuyama), Jyushimatsu (Daisuke Ono), Todomatsu (Miyu Irino)
"SIX SHAME FACES ~ The best tonight !!!!!! ~"
TV anime "Osomatsu-san" ending theme
5/25
Durarara !! × 2 Yui BD / DVD Volume 4 Benefits
Kyohei Kadota (Yuichi Nakamura), Saburo Togusa (Takuma Terashima)
"Winter lightning bolt"
TV anime "Durarara !! x Yui" related songs
9/7
Osomatsu-san Original Sound Track Album
Iyami (Kenichi Suzumura), Totoko (Aya Endo) feat.Osomatsu-san All Stars[Member 3]
"SIX SAME FACES ~ Tonight is the best !!!!!!!!!!!!!! ~ type FINAL"
TV anime "Osomatsu-san" ending theme
11/23
WWW.WORKING !! BD / DVD Volume 1 Bonus CD
Daisuke Higashida (Yuichi Nakamura), Masahiro Adachi (Ukiyama), Uta Shindo (Kenshō Ono)
"Non-gravity Fever"
Television Animation"WWW.WORKING !!"Ending theme
2017
5/24
WWW.WORKING !! BD / DVD Volume 7 Bonus CD
Daisuke Higashida (Yuichi Nakamura), Hana Miyakoshi (Haruka Tomatsu), Masahiro Adachi (Koki Uchiyama), Sayuri Villager (Yoko Hikasa), Shiho Kamakura (Amemiya Ten), Uta Shindo (Kensho Ono)
"Non-gravity Fever (special ver.)"
TV anime "WWW.WORKING !!" ending theme
12/6
Let's go! Mutsgo! ~ 6 colored rainbows ~
ROOTS66[Member 4] With Matsuno family 6 brothers[Member 5]
"Let's Go! Muts Go! ~ 6 Colored Rainbow ~ Hayamatsu 66"
TV anime "Osomatsu-san" 2nd ending theme
ROOTS66[Member 6] With Matsuno family 6 brothers[Member 5]
"Let's Go! Muts Go! ~ 6 Colored Rainbow ~ Late Matsu 66"
2018
2/28
Adult ÷ 6 x children x 6
The Osomatsu-san's[Member 7] With Matsuno family 6 brothers[Member 5]
"Adult ÷ 6 x children x 6"
TV anime "Osomatsu-san" 2nd ending theme
7/21
TV anime "Kaede-do Yotsuiro Hiyori" ending theme "Clover"
Togoku Kyosui (Junichi Suwabe), Tokitaka Nagae (Yuichi Nakamura), Gregorio Valentino (Daisuke Ono), Tsubaki Nakao (Tsubaki Nakao)Daiki Yamashita)
"Clover"
Television Animation"Rakaedodo Yotsuro weather"Ending theme
9/26
Tada-kun does not fall in love BD / DVD Volume 4 bonus CD
Mitsuyoshi Tada (Yuichi Nakamura)
"Love song'
Television Animation"Tada does not love"Insert song
2019
6/26
Eiga no Osomatsu-san Original Soundtrack
Matsuno Karamatsu (Yuichi Nakamura), Choromatsu Matsuno (Hiroshi Kamiya), Ichimatsu Matsuno (Jun Fukuyama), Jyushimatsu Matsuno (Daisuke Ono), Todomatsu Matsuno (Miyu Irino)
"Akatsuka Hotel"
Theater animation "Eiga no Osomatsu"Insert song
2020
12/16
Max Charm Faces ~ She is the best ♡♡ !!!!!! ~
Shuta Sueyoshi with Totoko (Aya Endo) ♡ Nya (Nanami Yamashita) & Matsuno family 6 brothers[Member 5]
"Max Charm Faces ~ She is the best ♡♡ !!!!!! ~"
TV anime "Osomatsu-san" 3nd ending theme
2021
2/24
Amazing Intelligence ~ Kuzu is the best !!!!!!!!!!!!! ♡♡ △△ ~
Omusubi (Kazuomi Yamamoto) With Osomatsu-san All Stars[Member 8]
"Amazing Intelligence ~ Kuzu is the best !!!!!!!!!!!!! ♡♡ △△ ~"
TV anime "Osomatsu-san" 3nd ending theme
8/18
Osomatsu-san Original Sound Track Album 3
Shuta Sueyoshi with Totoko (Aya Endo) ♡ Nya (Nanami Yamashita) & Matsuno family 6 brothers[Member 5]
"Max Charm Faces ~ She is the best ♡♡ !!!!!! ~ Smile Again"
Omusubi (Kazutomi Yamamoto) with Osomatsu-san All Stars[Member 8]
"Amazing Intelligence ~ Kuzu is the best !!!!!!!!!!!!! ♡♡ △△ ~ Type FINAL"
9/22
L ・ O ・ V ・ E
Fafnir (Daisuke Ono), Makoto Takitani (Makoto Takitani)Yuichi Nakamura)
"Cursed Treasure"
Television Animation"Miss Kobayashi's Maid Dragon S] Related songs
Other participating works
footnote
注 釈
Series list
Unit member
^ Alto (Yuichi Nakamura),Ranka(Ai Nakajima),Cheryl(Endo Aya), Michelle (Hiroshi Kamiya),Clan(Megumi Toyoguchi), Bobby (Kenta Miyake), Monica (Rie Tanaka), Lamb (Kaori Fukuhara)
^ Ryohei Kimura,Tomoki Ono,Ami Koshimizu,Sakura Ayane,Yuichi Nakamura,Aino Nanjo,Kaori Fukuhara,Yoshimasa Hosoya,水 瀬 い の り,Morohoshi Sumire
^ Takahiro Sakurai,Yuichi Nakamura,Hiroshi Kamiya,Jun Fukuyama,Ono Daisuke,Irino freedom,Kunitachi Sachi,Ueda,Nobuo Tobita,Momoko Saito,Kazuhiko Inoue,Whale
^ Kazuya Miyata,Kenji Otsuki,Nakagawa Kei,Naozumi Masuko,Takao Tajima,Kazuyoshi Saito,Misato Watanabe
^ a b c d e Matsuno Osomatsu (Takahiro Sakurai), Matsuno Karamatsu (Yuichi Nakamura), Matsuno Choromatsu (Hiroshi Kamiya), Ichimatsu Matsuno (Jun Fukuyama), Matsuno Jyushimatsu (Ono Daisuke) Matsuno Todomatsu (Irino freedom)
^ vocal:Yukihiro Takahashi,Keiichi Suzuki,Taeko Onuki,Akiko Yano,Tamio Okuda,Kou Shibasaki,Hiroko Shigezumi
^ a b Matsuno Osomatsu (Takahiro Sakurai), Matsuno Karamatsu (Yuichi Nakamura), Matsuno Choromatsu (Hiroshi Kamiya), Ichimatsu Matsuno (Jun Fukuyama), Matsuno Jyushimatsu (Ono Daisuke), Matsuno Todomatsu (Irino freedom), Totoko Wei (Endo Aya), Iyami (Kenichi Suzumura), Chibita (Kunitachi Sachi), Big bread (Ueda), Dayon (Nobuo Tobita), Hatabo (Momoko Saito), Matsuno Matsuno (Kazuhiko Inoue), Matsuno Matsushiro (Whale), Hashimoto Nya (Nanami Yamashita)
Source