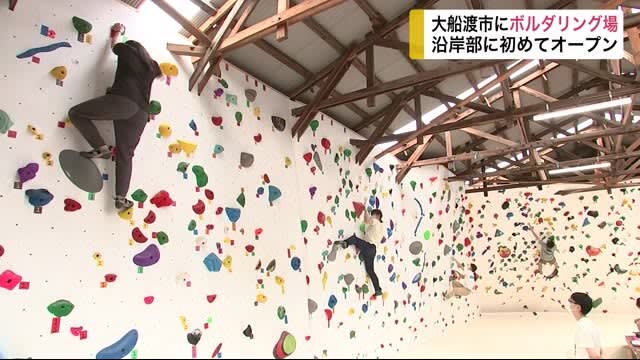 写真 
Bouldering ground opened in Ofunato City First opened in coastal area <Iwate Prefecture>  
 
If you write the contents roughly
After working at a bouldering gym in Tokyo and Oshu for about 10 years, he built a facility in cooperation with a high school classmate, saying, "I want to liven up Ofunato with bouldering." 
A facility where you can easily enjoy bouldering, one of the Olympic games, opened in Ofunato City, Iwate Prefecture on September XNUMXth. ... → Continue reading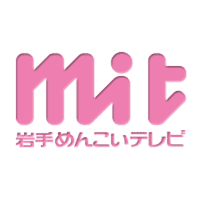 Iwate Menkoi TV
"Iwate Menkoi TV" (Fuji TV affiliate) news account. We will send you the latest news from Iwate Prefecture.
---
Wikipedia related words
If there is no explanation, there is no corresponding item on Wikipedia.

Oshu City
Oshu City(Oshu) isTohoku regionChubu,IwateHas the second largest population in the prefecture located in the southern part of the inlandCity.
A local agency that has jurisdiction over the southern region of Iwate Prefecture.Prefectural South Wide Area Promotion BureauLocation.
In 2006Mizusawa-Esashi City,Isawa DistrictMaesawa Town-Isawa Town-Koromogawa New mergerWas born.
Overview
Oshu City is on the west sideOu Mountains, East sideKitakami MountainsSandwiched betweenKitakami BasinLocated in the southern part of. NorthHanamaki-Kitakami City-Nishiwaga Town-Kanegasaki Town, SouthIchinoseki-Hiraizumi Town, EastTono City-Sumita Town, WestAkitaHigashi Naruse VillageIs in contact with.
The highest peak in Oshu CityMt. YakeishidakeMany virgin beech forests are left in the Yakiishi mountain range in the western region, which is the main peak.In addition, on the east side of the Kitakami River, the countryside leading to the Kitakami Mountains spreads, and at the eastern end,Taneyama kougen, Abarayama plateau is connected, and the whole area is blessed with abundant nature full of greenery.
The main habitable areas are easternIsawa RiverJapan's largest with an area of ​​2 hectares cultivated byBold swamp fan[1][2], Flowing north and south on the east side of the fan endKitakami RiverIt is a river terrace formed by the river, and other flatlands and plateaus along small rivers. The habitable area is 443.69km2It is the 7th place in Japan (1st place in Iwate prefecture).Although the habitable land rate in Iwate Prefecture is low, it can be said that the city benefits from the Kitakami Basin.
The population is about 12, and in the prefectureMoriokaIt will be the third largest population after that.The total area is as large as 2 square kilometers, which is less than half the size of Tokyo (993.35 square kilometers), and is within the prefecture.Miyako City, Has the third largest area after Ichinoseki City.
The land use status is 17.7% for rice fields, 4.8% for fields, 3.5% for residential land, and 44.1% for forests, and the proportion of farmland is high. It is one of the best agricultural areas. From the fertile landMaesawa beef,Esashi apple, Produces famous agricultural products such as Esashi gold bill rice.In addition, with the convenience of transportation, one of the best commercial agglomerations in the prefecture has progressed, industrial parks have been developed, and the industrial base is characterized by a well-balanced agriculture, industry, and commerce.
The Gallbladder region is the political center of the ancient Tohoku region,Kakuzuka Tumulus-Isawa Castle Site・ Many historic sites such as the Kinugawa archaeological site are left.From the end of the Edo period to the modern era, many great men were produced from the Mizusawa district in the city center, especially.Takahide Nagano-Shinpei Goto-Saito MinoruIs called Mizusawa's three great men, and many historic sites such as museums and birthplaces are left behind.Oshu FujiwaraHas its origin inNanbu Ironware,Iwayado chest of drawers,Hidehira NuriTraditional industries such asHitaka Hibuse FestivalThere are also many festivals such as, and business development of core industries is being planned.
oldOshu KaidoandTohoku Main LinePasses north and south through the central area of ​​the Mizusawa area on the river terrace along the fan edge, but passes through the terrace surface below the terrace cliff.National Route 4A new urban area is formed along the large scaleRoadside storeCan be seen in the market.Tohoku Shinkansen-Mizusawa Esashi StationIs located on the opposite bank (east bank of the Kitakami River).
Geography
population
Adjacent municipality
History
History
original
About 500 million years ago, when the area around Oshu City was a cove that continued from Sendai, marine mammals such as Maesawa whales lived there.
About 3 years ago, the diagonal axisPointed deviceThere are Yanagisawa Tate ruins (Mizusawa) that were excavated fromPaleolithicIt is probable that people lived there. The ruins are from the Middle Paleolithic, and there are stone tools such as single-edged gravel tools, shaving tools, and oblique-axis pointed flakes, but the subsequent Paleolithic ruins have not been found.
Jomon PeriodThe Tohoku region (especially the northern part) of Japan had a warmer climate than later generations.The Tohoku region at that time was widely covered with deciduous broad-leaved forests such as Quercus serrata and chestnuts, and the coastline was deeply intricate into the plains, creating an environment suitable for collecting life.The culture of the Jomon period is said to be "east high and west low," and while the population density of western Japan was low, the Tohoku and Kanto regions are the centers of Jomon culture, where the majority of the population of the Japanese archipelago is concentrated. there were.As a ruin of the Jomon periodOshimizukami Ruinsand so on.
Yayoi PeriodFrom the Shimizushita ruins etc.Stone knifeWas discovered, and the remains of paddy fields were also found nearby, so it has been around for a long time in this region.Rice cultivationWas being done.
Ancient times
This region is ancientYamato Imperial CourtからHidaka countryCalledJapanese calligraphy"The land of Hitakami is vast and fertile," it says. Compiled in the early Heian periodJapanese sequelAccording to the report, it is described as "a land of land and water," and it was a land that was cultivated from ancient times.
Tohoku regionYamato kingshipFrom the time of the local kingdom, which maintained its independence without belonging toSendai PlainIt was one of the centers of residents of the Tohoku region after the southern part. At that time, the people of the Tohoku region came from the Yamato kingdom.EzoWas called and feared.
Located at the northern end of the Japanese archipelago from the latter half of the 5th century to the beginning of the 6th centuryFront and rear circle,Kakuzuka TumulusWas built.It can be said that from ancient times, there was a powerful tribe who ruled a rich country.
729 (First year of Tenpyo), as the first temple in the Tohoku regionGyokiIs in Kuroishi, Tokoyama Yakushiji (laterKokusekiji Temple) Is erected.
Around the 5th century, when the southern part of the Tohoku region centered on the Sendai Plain belonged to the Yamato royal authority, the Yamato royal authority confronted Ezo in the central and southern Tohoku region centered on the Borizawa basin.
780 (Houki11 years)PrisonerLong,Iji MaroKilled the Tohoku region's secretaries and caused a rebellion, so-called "Thirty-eight year warHas begun.Also at this timeIsawa-EsashiWas the base of the Ezo side.789 (Postponement8 years) Ezo's military leaderAteluiThe Ezo army led by a thorough fight,Battle of the nestRepelled the imperial court army.However802 (21st year of Enryaku),Conqueror General-Sakaue Tamura MaroSurrendered to the "XNUMX Years War"Emperor HanmuThe curtain was closed with the victory of. After the war, the imperial courtKokufuTaga CastleからGuardian officeTheIsawa CastleMoved to.
Late Heian period,KinugawaBased inAustralianMetMr. Abe PrisonerAs chiefOkuroku DistrictDominate, in the vicinityKokujiIt has come to have a much stronger force than that. HoweverRole of the last nine yearsso,DewaPrisonerKiyoharaGot reinforcementsMinamoto-Righteous familyIt was destroyed by parents and children. The land of Kinugawa was longing for the city peopleSong pillowIt is also famous as a song, and was sung by many poets.
The end of the Heian period, the role of the previous nine years andThe role of the next three yearsAfter that, Kiyohira Kiyohara (Kiyohira Fujiwara) Returned to his father's surname and named himself Fujiwara.Esashi-gunToyotakanからIwai DistrictHiraizumi(CurrentHiraizumi Town), Established its own local government, and started construction of a central city of political culture.
The city of Hiraizumi also extends to the north of the Kinugawa River, forming a complex city that functions as a fusion of the political city in the south and the industrial and commercial cities in the north across the Kinugawa River.In KinugawaMotonari FujiwaraとYoshitsune MinamotoWhereaboutsKinugawakanAndChusonji TempleThere was a large industrial and commercial area lined up with children's hospitals.Maesawa'sShiratori Tate RuinsProspered as Kawaminato, where handicraft production was carried out.Also, even after Kiyohira moved his residence to Hiraizumi, he stayed at Masusawain in Esashi.Chusonji TempleIt continued to play an important role as the base of Kiyohira, such as the copying of all the gold and silver letters dedicated to Kiyohira.
Abe's bloodOshu FujiwaraRuled the entire Tohoku region for about 100 years. However, the XNUMXth generation headYasuhira FujiwaraWhen,Yoshitsune MinamotoAs an excuse to hideYoritomo GengenIt was destroyed by the invasion of.
中 世
Kamakura PeriodからMuromachi PeriodFrom YoritomoOshu General ServiceWas appointed toKiyoshige KasaiAncestorKasaiRuled here. The first Kiyoshige was Isawa-gun, which is the cornerstone of Mr. Fujiwara Oshu.Iwai DistrictとOshikaGiven that, he settled in Ishinomaki Castle instead of Hiraizumi.It is unknown when the castle was built and who built it, but according to local folklore, Kasai's vassalsMr. Hachiya-Mr. Sasaki-Mr. KashiwayamaetcMizusawa CastleIs building a castle.Mizusawa Castle is believed to have been one of the bases of Kasai's control of the Borizawa Plain.In addition, the shogunate in Esashi-gunLord-Chiba YoriThe third son of Esashi is arranged, and Iwayado Castle is used as the residence of the castle, and Mr. Esashi is named, and Mr. Hitokabe under Mr. Esashi is building the castle.
1349 years(Sadakazu4 years) Bottomless Ryokan becomes KuroishiShohoji TempleWas erected. In Ou Nishu (Tohoku region)Soto sectThis is the third main temple in Japan and developed as the central temple of the Soto sect in the Tohoku region. It is said that there used to be 508 and 1200 temples in various parts of eastern Japan.
Sengoku periodAt the end of the period, Kasai moved his territory from Isawa, Iwai, and Oshika districts.Tome District,Motoyoshi-gun,Esashi-gun,Kesen DistrictExpanded to. On the other hand, it is adjacent in the southMr. OsakiClashed with. For this reason, the Sengoku daimyo, who is in a positional relationship with Mr. Osaki in between,DateWe have built a close relationship with Mr. Date, such as accepting the head from Mr. Date.
Date MasamuneAround that time, the Kasai territory became a quasi-territory of the Date clan called "Date no Mauchi". Mr. Date took control of Mr. Kasai's military command, but Mr. Kasai took control of tax collection.
Date MasamuneHideyoshi ToyotomiHideyoshi succumbed toOshuWhen Mr. Kasai was destroyed by, Hideyoshi made Kasai territory a vassal.Kimura KiyoshiGave to. Date Masamune, who was dissatisfied with this, said in the former Kasai territory and the former Osaki territory.Kasai OsakiWas caused. However, Masamune's plot is revealed to Hideyoshi. Masamune, who received an order from Hideyoshi to suppress the rebellion, rescued Yoshikiyo Kimura from the rebellion and suppressed the rebellion himself.
After the war, Hideyoshi seized from Masamune the land related to his ancestors such as Date-gun and the Aizu region conquered by Masamune, and Masamune took over the former Kasai territory (currently Kasai territory).IwateSouthern) and former Osaki territory (currentlyMiyagi) Was given. Masamune is a castleIwadeyama CastleAnd ruled a new territory. In this way, the entire area of ​​Oshu City became part of the Date territory.
When Toyotomi Hideyoshi dies, Date MasamuneTokugawa IeyasuCooperate with the trade-in of1600 (Keicho5 years)Battle of SekigaharaThe following year, Masamune lived in the castle.Sendai CastleAnd built a castle town. hereSendai DomainWas born, and the whole area of ​​Oshu City became a part of Sendai territory.
The early modern period
Sendai territory is a part of present-day Miyagi and Fukushima prefectures,IwateSouthern (Kitakami CityUntil), each territory is given to Mr. Date, and in the cityMizusawa Castle(Vital), (Fortress), (Fortress), (Place) Was placed.
MizusawaA daikan office is set up in the area, and the lord changes from time to time.Kanei6 years(1629 )Absence MunetoshiWhen he entered the castle, the prototype of Mizusawa, a castle town in the early modern period, was formed, and after that, the Sendai domainOne gateThree seatsMr. AbsenceDominationBakumatsuIt lasts for more than 230 years.Sotoshi is my fatherAbsence"Mr. Date" from the generation of (Masamune's uncle)Date MizusawaAlso called.MizusawaOshu KaidoPenetrates north and south,Senboku Kaido(Tekura Kaido) andSakari HighwayBecause it was a key point of transportation wherePost townAs a merchant town, the tradesman culture also prospered.
Iwatani-do was developed as a castle town governed by the chief retainer of the Date clan as a fortress on the northern side of the Sendai domain, and it is also a key point for boat transportation and land transportation on the Kitakami River.Wholesale townThe horse market was opened and prospered.The lord of Iwayado Castle changed many times, but in the 15th year of Keicho (1610 ) Takamichi Iwaki was picked up by a vassal of the Date clanMasataka DateRenamed as the lord of Iwatani-do and later the Sendai domainOne gateSix seats"Iwayado Date clanThe era of "" continues until the end of the Edo period.
1612 (Keicho17 years)ChristianIsGoto JuanOccupied 1623 stones in Mibun Village (now Mizusawa Fukuhara).He devoted his vassals and territories to Christians, changed his name to Fukuhara from the desire to make the land full of the gospel of Christ, and Fukuhara became the base of Christian missions in the Tohoku region. XNUMX (Genwa9 years), investing private propertyIsawa RiverEfforts were made to open the irrigation weir that draws water from the shogunate.ProhibitionEscaped by.The Juan Weir is completed by the local residents who inherited their wishes.The Borizawa Plain creates the foundation for the breadbasket.
Modern
Boshin WarThen, the Sendai domainOuetsu Reihan AllianceCreate (Northern Government)Meiji New GovernmentFought with.Date Mizusawa, a member of the Sendai domain, also played the role of Shirakawa, but was defeated by Mt. Ishigiri in 1869 (XNUMX).Keio4 years/Meiji6) On June 12, 17 people were killed, including the captain of the star.There was a move to establish a new imperial court, but due to the defeat, the "Tobu imperial court" was not born.
In the same year, the vassals of the Date clan were lost, and Isawa Prefecture was established in Isawa District, and Esashi Prefecture was established in Esashi District.Isawa Prefecture initially had a temporary prefectural office in Maesawa Castle, and later Mizusawa CastleIsawaEsashi Prefecture set up the prefectural office at Iwayado Castle, and laterKii-gunMoved to Yokota Village.
Furthermore, Mr. Date Mizusawa's family陪 虪Because of this, he was ordered to return to farming, and the Sendai domainSamuraiI couldn't get a registration. For this reason,MasterAll over the house to keepHokkaidoThere was an opinion that he should participate in the development, but Kuninori remained in Sendai because he was ill and decided that he would not be able to withstand the frigid climate. LeadIshikari countrySapporo-gunEmigrated to. At this time, Hiragishi Village (currently, was cultivated by the Date clan of Mizusawa).SapporoToyohira WardHiragishi).
1876 (9th year of Meiji)Abandoned DomainContinued to consolidate and abolishIchinoseki(The prefectural office is now Ichinoseki City),Mizusawa(Mizusawa PrefecturePrefectural officeWas originally planned to be located in Mizusawa, but is now located in Tome City, Miyagi Prefecture),Iwai prefecture(The prefectural office is now Ichinoseki City)Iwate(Prefectural office is now Morioka City) will be transferred.
1878 (Meiji 11) Isawa / EsashiCounty officeIs placed in Shiogama Village (now Mizusawa).
1889 (22th year of Meiji)Municipal systemIs enforced,Isawa DistrictIn SuizawachoKoromogawaEtc. 13 towns and villages,Esashi-gun13 towns and villages such as Iwayado Town were established in.
1890 (Meiji 23) Opposes the politics of the Satsumacho feudal clan, holds a Diet, and demands the realization of national rights and parliamentary politics.Freedom Civil Rights MovementAlso occurred in Iwate Prefecture, and a Ritsuseisha was formed in Mizusawa centered on the former Sendai Domain.Even after the establishment of Iwate Prefecture, the former Sendai territories of Isawa, Esashi, Nishiiwai, Higashiiwai, and Kesen are different from the southern territories in terms of topography, industry, and history, and residents will incorporate the southern five counties into Miyagi prefecture. The branch movement took place with the Free Civil Rights Movement.The branch prefectural movement was signed by politicians from both Miyagi and Iwate prefectures, and passed through the House of Representatives and the House of Peers. It was not executed due to strong opposition from.
same year,Japan RailwayMizusawa Station opens (currently JRTohoku Main Line) Initially, it was planned to be laid at Iwatani-do on the east bank of the Kitakami River, but due to the opposition of residents, the route was changed to the route on the west bank side, and the accumulation of logistics functions in Mizusawa began.
1899 (Meiji 32) Latitude Observatory in Mizusawa (currentlyNational ObservatoryMizusawa VLBI Observatory) Was established, and the first director of the Latitude ObservatoryKimura SakaeThe doctorZ termBecame the central bureau of the International Polar Motion Observation Project due to the discovery of.
Postwar-modern
1954 (Showa29 years) Isawa DistrictMizusawa Town,Anetai Village,Shinjo Village,Sakuragawa Village,Kuroishi Village,Haneda VillageMerged,MizusawaBecomes
1955 (30) Gucheng Village-Shirayama VillageandHigashiiwai DistrictSeibo VillageMerged with the new systemMaesawa TownWas launched.
1955 (30) Esashi-gunIwayado Town-Inase Village-Atago Village-Tahara-Hirose Village-Yanagawa Village-Tamari Village-Fujisato Village-Yonesato Village-IdemuraMerged to form Esashi Town.
1958 (Showa 33) Esashi TownMunicipal systemEnforcement,Esashi CityBecomes
1967 (Showa 42) Isawa Village enforced the town system,Isawa TownBecomes
1977 (50) Tohoku Expressway(Between Ichinoseki and Morioka) is completed, and the Mizusawa interchange is in service.
1985 (60) Tohoku ShinkansenMizusawa Esashi StationOpening
2006 (Heisei18 years) Mizusawa-Esashi City,Isawa DistrictMaesawa Town-Isawa Town-KoromogawaMerged,Oshu CityIs born.These 2 cities, 2 towns and 1 village were in 2000CensusBased onMizusawa metropolitan area(Urban employment area ―― 10% commuting area)Local government.
Of the same yearOfficeIchinoseki, Hanamaki, Kitakami, Tono, and Senmaya Promotion Bureaus were integrated into the Mizusawa Regional Promotion Bureau.Prefectural South Wide Area Promotion BureauIs installed.
2008 (20) Iwate-Miyagi Inland EarthquakeOccurs and is maximum(I.e.Observed over 6
2011 (23) Great East Japan EarthquakeOccurs, and a maximum seismic intensity of 6 lower is observed.
Administration
Successive mayors
City information
Oshu Citizens Charter

We take pride in being a citizen of this city blessed with history, tradition and nature, and establish a citizen's charter aiming for a better city.
We will create a town where you can love your hometown and work lively.
We are willing to learn and create a city with a high cultural atmosphere
Everyone joins hands to create a healthy and bright city
City song
Oshu Citizen's Song

Lyricist: Takako Senda, Composer:Muneyuki Sato, Arranger: Nobuya Tadano
Coat of arms
"Rice" is placed in the center of the outer shell of "O in the back and S in the state" to simplify the character "Oku".[3].
Wide area administration
International Linear Collider Plan
From Oshu City to Ichinoseki City and Kesennuma City, Miyagi PrefectureKitakami HighlandsIs the world's first super-large accelerator to be built in an international projectInternational Linear Collider(ILC) "is the most promising candidate site.
If the attraction is realized, it is expected that international institutions, universities, and research institutes of companies will be concentrated to form an international science city where many research fields are fused. Since researchers from all over the world visit, it is necessary to improve the transportation infrastructure, and the plan includes increasing the number of international flights at Sendai Airport and improving access to the science city.
The economic spillover effect for the first 10 years after the start of urban formation is expected to be 5 billion yen.Oshu City ILC Website See also
Financial institution
Agricultural cooperative-Co-op
Designated financial institution
Designated financial institutionIt is,Iwate Furusato Agricultural Cooperative(JA Iwate Furusato).
JA Iwate Furusato has a branch office in the main office of Oshu City Hall in the city hall, and the public money section of JA Iwate Furusato is in each general branch office except Mizusawa.TreasurerHas been installed.
The Esashi areaIwate Esashi Agricultural CooperativeSince it is a business area of ​​(JA Esashi), there is no branch office or manned branch office of JA Iwate Furusato, and only a cashier's office is set up at the Esashi General Branch.Designated proxy financial institutionIs set separately.
Local autonomous district
Throughout Oshu CityLocal autonomous district(Special merger) was set, but it was abolished on March 2018, 3.[4].
公共 機関
In many cases, there are national and prefectural government agencies that have jurisdiction over the southern part of the prefecture.
Iwate Prefecture Organization
Prefectural South Wide Area Promotion Bureau

Jurisdiction cities and towns: Oshu City, Ichinoseki City, Hanamaki City, Kitakami City, Tono City, Kanegasaki Town, Hiraizumi Town, Nishiwaga Town

Prefectural South Livestock Hygiene Service Center

Jurisdiction cities and towns: Oshu City, Ichinoseki City, Hanamaki City, Kitakami City, Tono City, Ofunato City, Rikuzen Takada City, Kamaishi City, Kanegasaki Town, Hiraizumi Town, Nishiwaga Town, Sumita Town, Otsuchi Town
National agency
Morioka District CourtMizusawa branch
Morioka Family CourtMizusawa branch
Morioka District Public Prosecutors OfficeMizusawa branch
Ministry of JusticeMorioka District Legal Affairs BureauMizusawa branch office
National Tax AgencySendai National Taxation BureauMizusawa Tax Office
Ministry of Agriculture, Forestry and Fisheries Tohoku Regional Agricultural Administration Bureau Isawa Southern Agricultural Land Development Office
Forestry AgencyTohoku Forest Management BureauIwate Southern Forestry Agency
Ministry of Health, Labor and WelfareIwate Labor BureauMizusawa Public Employment Security Office
Ministry of Land, Infrastructure, Transport and TourismTohoku Regional Development BureauKitakami River Dam Integrated Management Office Isawa Dam Management Branch
Ministry of Land, Infrastructure, Transport and TourismTohoku Regional Development BureauIwate River National Highway Office Mizusawa Branch Office
Ministry of Land, Infrastructure, Transport and TourismTohoku Regional Development BureauIwate River National Highway Office Mizusawa National Highway Maintenance Branch Office
Ministry of Land, Infrastructure, Transport and TourismGeographical Survey InstituteMizusawa Geodetic Observatory
Policemen
Fire department
Medical
Medical corporation Ishikawa Hospital
Specified medical corporation Seiwakai Oshu Hospital
Holiday night emergency center
Oshu Kanegasaki Children's Night Clinic
Oshu Kanegasaki Holiday Clinic
Other hospitals
Medical corporation Soseikai Gyoe Hospital
Keiaikai Miyama Hospital
Keiaikai Miki Hospital
Sister city/friendship city
Domestic
Overseas
Economy
Commercial
The Mizusawa district, which is a commercial center in the city, prospered as a merchant town from the Edo period to the early Heisei period. Until the mid-1990s, the west side of Mizusawa Station, which is the center of the city, was a Marusan department store in addition to the conventional shops.Marukan department store, Daiko,Miharuya(AfterDaiei),JuscoLarge-scale stores such asCity centerIt prospered as a city next to Morioka, the capital of the prefecture.HoweverBubble economyHeisei recession after the collapse andOld Large-scale Retail LawDue to the influence of the expansion of large stores along national roads and bypasses in the eastern part of Mizusawa Station and the eastern part of Maesawa Station since 2000 when the station was abolished,arcade TheShutter streetThe central city area is hollow.
Main commercial facilities
XYZ Mizusawa Hidaka
Shopping park Mizusawa
Culture Park
XYZ Mizusawa
Super Center Trial Mizusawakami Sister Store (Trial company)
AEON Super CenterMizusawa Sakurayashiki store
MayaMizusawa store
Esashi Twin Plaza
ionEsashi store
Aeon Maesawa store
Industrial
In the Bijiang area, various industries that manufacture traditional crafts and industrial parts (casting, woodwork, textiles, fishing nets) have been developed for a long time, but due to changes in the industrial structure, the existing industries are at their peak. After the period, an electronic parts assembly factory is located by changing the policy.In recent years, automobile assembly factories and related factories have become extremely prosperous.
By attracting companies to Esashi Core Industrial Park, Esashi Frontier Park, Motosugi Industrial Park (Maesawaku), etc. in the suburbs of the city, the shipment value of manufactured goods in Oshu City is about 2,500 billion yen, and in the prefecture it is located in neighboring Kanegasaki Town and Kitakami City It is next in third place.
In the city, it is a manufacturing base of Tokyo Electron's diffusion furnace and decompression CVD equipment.Tokyo Electron Technology SolutionsIn recent years, Toyota Motor has positioned the Tohoku region as a base for compact car production, mainlyAqua-Ractis-IstIs manufacturingToyota Motor East JapanWith the increase in production at the Iwate Factory (Kanegasaki Town), the related automobile industry in the city is revitalizing.
It is also one of the traditional industriesNanbu IronwareHas seen remarkable economic growth in recent yearsChugokuPopular with the wealthy, orders from the Chinese market are growing.
Agriculture:
In terms of agriculture, Oshu City has the highest agricultural production value by municipality among Iwate Prefecture, which is one of the leading agricultural prefectures in Japan.
tourism
The city is dotted with many attractions, historic sites and leisure facilities (see "Sightseeing"). The Oshu City Tourism and Products Association plays a central role in promoting festivals, products, and gourmet food. But to the south is a World Heritage SiteChusonji Temple,Motsuji TempleHaveHiraizumi Town, Hot springs in the northKenji MiyazawaThere are tourism resources such asHanamakiThere is a problem that it tends to be buried as a passing point and is not as well known as the famous tourist spots in the surrounding area. AccommodationTohoku Main Line OfMizusawa StationConcentrate on the surrounding area.Others are scattered in Esashi Ward and hot spring areas in the suburbs.Most of the hotels and inns are locally owned, and the business hotel chains with foreign capital areHotel Route InnOshu only.Tohoku Shinkansen OfMizusawa Esashi StationThere are no accommodations around.
Major companies headquartered in the city
Companies with offices in the city
Traditional industry
Post
Mizusawa Post Office(Mizusawa) --Collection and delivery station
Haneda Post Office (Mizusawa) --Collection and Delivery Office
Esashi Post Office(Esashi) --Collection and Delivery Bureau
Notezaki Post Office (Esashi) --Collection and Delivery Office
Japan Post (Esashi) --Collection and Delivery Office
Ide Post Office (Esashi) --Collection and Delivery Office
Maesawa Post Office (Maesawa) --Collection and Delivery Office
Isawa Post Office (Isawa) --Collection and Delivery Office
Koromogawa Post Office (Koromogawa) --Collection and Delivery Office
Mass media
Newspaper company
Broadcaster
Community broadcasting
Cable TV
Terrestrial broadcasting station
At the beginning of the station, the head office and performance hall were set up near the former Mizusawa City and Z Hall, and the current head office in Morioka City called itself the "business center." Currently, the office in Oshu City calls itself the "Business Center". It is a branch office that has jurisdiction over news and sales in the southern part of the prefecture, and has no production function.
Information magazine
Web magazine
Education
University
Vocational school
Mizusawa Gakuen Nursing College
high school
Junior high school
Oshu City Tahara Junior High School
Oshu City Esashito Junior High School
Oshu City Maesawa Junior High School
Oshu Municipal Borizawa Junior High School
Oshu City Kinugawa Junior High School
primary school
Oshu City Mizusawa Elementary School
Oshu City Mizusawa Minami Elementary School
Oshu City Sakuragawa Elementary School
Oshu City Mashiro Elementary School
Oshu Municipal Anetai Elementary School
Oshu City Haneda Elementary School
Oshu City Kuroishi Elementary School
Oshu City Iwayado Elementary School
Oshu City Esashi Atago Elementary School (Esashi Odaki)
Oshu City Tahara Elementary School
Oshu City Daitashiro Elementary School
Oshu City Fujisato Elementary School
Oshu City Ide Elementary School
Oshu City Hitoshi Elementary School
Oshu City Woodwork Elementary School
Oshu City Tamari Elementary School
Oshu City Ryokawa Elementary School
Oshu City Hirose Elementary School
Oshu City Inase Elementary School
Oshu City Maesawa Elementary School
Oshu City Nantoda Elementary School
Oshu City Wakayanagi Elementary School
Oshu City Atago Elementary School (Isawa Atago)
Oshu City Borizawa Daiichi Elementary School
Oshu City Kinugawa Elementary School
Oshu City Eri Elementary School
Special school
Facilities other than school education
Vocational Development Junior College
Driving school
Mizusawa Motor Driving School
Daiichi Automobile School
Esashi Motor Driving School
Maesawa Motor Driving School
Transportation
Railway line
Central stationMizusawa Station.
道路
Highway national road
General national road
Main local road
General prefectural road
bus
License plate
AutomotiveLicense plateIt is,Local numberIsHiraizumiRegistered with a number (Ichinoseki City, Kanegasaki Town, Hiraizumi Town).
Tourism
Scenic spots
Scenic area of ​​Ihatov(National scenic spot)
Isawa Dam(Japan's largest rockfill dam)
Kinugawa's starry sky (the best starry sky in Japan)
Tokusuien
Koromo no Taki
Dispersed settlement in Gorizawa (one of the three major dispersed settlements in Japan)
Taneyama kougen Constellation Forest
Abarayama Plateau
Tabashineyama(Keitsukayama)
Historical and cultural buildings
Oshimizukami Ruins(Historic site of the country)
Kakuzuka Tumulus(Historic site of the country)
Isawa CastleTrace (national historic spot)
Oshu Hiraizumi Cultural Properties
Takahide NaganoOld house (national historic site)
Shohoji Temple(One of the three main mountains of the Soto sect. The main hall, kuri, and Somon are important cultural properties of the country)
Kokusekiji Temple(The oldest temple in the Tohoku region. The wooden pharmacist Nyorai sitting statue, the wooden monk sitting statue, and the wooden four heavenly statues are important cultural properties of the country)
Komagata Shrine(Rikuchu Ichinomiya)
Hitaka Shrine(The main shrine is a national important cultural property)
Atago Shrine (Wooden helmet, Bishamon Tenritsu statue is an important cultural property of the country)
Of KuroishiXNUMX mounds(Important tangible folk cultural property of the country)
MizusawaSamurai Town(MichinokunoLittle Kyoto)
Former Takahashi Family Residence (National Important Cultural Property)
Former Goto Family Residence (National Important Cultural Property)
Meiji Memorial Hall
Kuramachi Street
Former woodworking junior high school (stage of Kaze no Matasaburo)
Theme parks and leisure facilities
Spa
Kyutama no Yu Yakushido Onsen
Mizusawa Ishida Onsen
Sakura no Yu
Maesawa Onsen Maizuru no Yu
Yakeishikan
Oshu Isawa Onsen Spao Chin
Sun Hotel Kinugawaso
Lively Exchange Center Kunimidaira Onsen Hagoromo no Yu
Kurotakionsen Nozomi no Yu
Museum / Memorial
Festival
Kumano ShrineSomin Festival(May)
Kokusekiji Somin Matsuri (February, nationally selected intangible folk cultural property)
All-Japan farming gathering (February)
Oshu Mizusawa Kukuri Hinamatsuri (March)
Haneda Fire Defense Festival (April)
Oshu Maesawaku Spring Festival (April)
Maesawa Sakura Festival (Omonomi Park Sakura Festival) (April)
Esashi Sakura Festival (April)
Mizusawa Park Flower Festival (April)
Sato Sakura Festival (April)
Child horse warrior procession (May)
Oshu Glitter Marathon (May)
Maesawa Beef Festival (June)
Hiraizumi Yabusame (June)
Taneyama kougen Mountain opening (June)
Oshu City Nanbu Tekki Festival (July)
Oshu Maesawaku Yosakoi Festa (July)
Mura Festival (August)
Maesawa Summer Festival (August)
Oshu Koromogawa Festival (August)
Michinoku Banranbon Festival (August)
Aterui Historical Village Festival (September)
Oshu YOSAKOI in Mizusawa (September)
Mizusawa Industry Festival (October)

Oshu Mizusawa Gourmet Festival

Esashi Sangyo Festival (October)
Devil's Sword Dance(Important intangible folk cultural assets of the country)
(Important intangible folk cultural assets of the country)
EsashiDeer dance(Important intangible folk cultural assets of the country)
Specialty products / special products
Traditional crafts
Food
Esashi beef
Esashi gold bill rice
Iwayado Yokan
OshuHatto
Turtle rice cracker
Kinkontei
Bold peppers
Gargir
Doboku(Doburoku Special Zone)
Sports team
Works set in Oshu City
Comic
Music
movies
literature
TV drama
Children's book
Native celebrity
Before modern times
Politics/Economy/Legal
Academic/Culture/Art
Entertainment/Media
Sports
More
Celebrity with a connection to Oshu City
XNUMX selections
footnote
References
Related item
外部 リンク