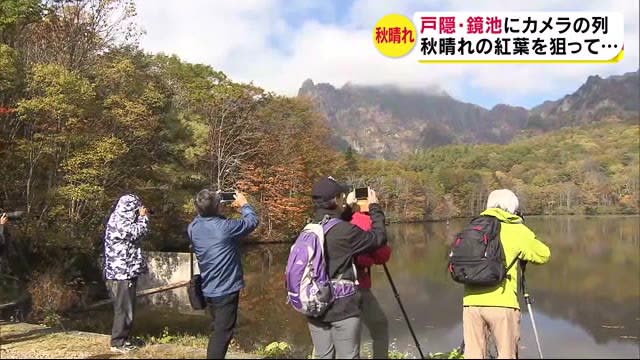 写真 
A row of cameras in Togakushi and Kagamiike, a famous spot for autumn leaves ... A large number of people from inside and outside the prefecture Tourism Association "Returned to the usual level"
 
If you write the contents roughly
According to the tourist association, the autumn leaves of Kagamiike are likely to be enjoyed throughout this month. 
It was a sunny autumn day in Nagano prefecture on the 21st.Many people from inside and outside the prefecture gathered at Kagamiike Pond in Togakushi, Nagano City, and a camera ... → Continue reading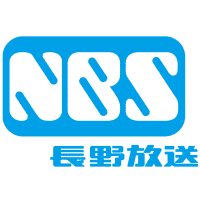 NBS Nagano Broadcasting
Send the latest news about Nagano Prefecture. Not only topics such as beautiful nature, but also information on fresh produce and gourmet food.
---
Wikipedia related words
If there is no explanation, there is no corresponding item on Wikipedia.
Tourism Association
Tourism AssociationWhat is "Kankyo"(I.e.A tourism operator called the so-called tourism promotion in the area.
Japan Tourism Association
PrefecturesUnit Institute and市町村There is an association consisting of. A public interest incorporated association as an upper organization of prefecturesJapan Tourism Promotion AssociationThere is. Tourism associations bearing the name of a prefecture are often considered to be the upper organizations of the tourism associations established by the municipalities, but they are actually individual organizations. In many cases, there are no tourism associations established in local governments with small tourism resources or small municipalities, and conversely, there are multiple well-known tourist destinations within the local government.Great Heisei mergerLocal government whose area has expanded due to[1]May have multiple tourism associations[2].
History
The Fuchigen of the Tourism Association is the "Hoshokai," an organization that aims to protect and preserve the pre-war scenic spots, scenic spots, and old tombs.[3]. Also 1919The City Planning Act was enacted inCultural landscapeWhen the "Fu-Zhou District" was designated as "Fu-Zi or Ha Ji-no Maintenance" in a certain area, a group called "Fu-Ji Association" was established as a private organization to maintain the f It was These groups gradually changed their names to "tourism associations" around the 1930s.[4].
Jewelry business
is set upMunicipalitiesIn order to promote tourism within the jurisdiction, we plan, plan and operate various businesses. Also, the local government,TransportationCoordinating with business operators, tourism operators, etc., and coordinating with multiple tourism associations (such as forming and acting as a council). At many tourist associations,ホ ー ム ペ ー ジInformation is sent usingMagazineIssuance ofe-mail magazineWe are working on information transmission such as the transmission of information.
As main activity,cleaningActivity,Public toiletOperation, holding and co-sponsoring of tourism events, tourist attraction activities at the request of other groups, voluntary tourist attraction activities,Mass mediaTopresentation, Various mediaTravel industryProvision of information to peoplehotelGuidance ofAttractionsGuidance ofTransportationIn addition to providing tourists with the convenience of tourists for the purpose of providing information, we are also engaged in the development of sightseeing spots.
In recent years, as a part of profitable business, tourist information centers of local governments and博物馆Such asDesignated administratorThere are some cases where they are accepted as.
Financial resources
The main financial resources are the country andMunicipalitiesfromSubsidyIt is covered by membership fees from members, income from tourism events, and outsourcing of tourism projects from various groups.
If you actually have an operation business of a tourist facility or parking lot, as long as there is a surplus in the business, the tourism association can generate its own financial resources, and the organizational operation will be stable. However, in the case of a deficit, the decision-making mechanism is more complicated than that of a company organization, and in extreme cases, the organization cannot make a decision and may seek guidance and advice from the administration in charge. In this case, the administration and the tourism association are in conflict with each other, delaying decision making as an organization, and as a result, it is not possible to make drastic structural reforms, and there is a risk of cumulative deficit. 2018In May,Tokushima City Tourism AssociationIs localTokushimaからPetition to start bankruptcy proceedingsReceived a situation[5].
Name
In terms of prefecture units, in addition to the "XX Prefecture Tourism Association", there are also "Tourism Federation", "Tourism Convention Association", and "Tourism Convention Bureau". It used to be overwhelmingly called "Tourism Association," but instead of "Tourism,"TourismThere are also more examples of using "." Regarding this situationTourismSee section.
Organizational form
It is a public interest group. Most of the city's tourism associations that have prefectures and tourist attractionsCorporationOrFoundationTo sayCorporationIt takes a form. Most of the tourism associations in the towns and villages have not been incorporated, and are in the form of voluntary groups.[6].. In a small but active tourism association,Specified nonprofit corporationThere is also a place to move to.
The decision of the tourism association is made at the annual general meeting of members. But in reality,SettlementReport andbudgetIt is a formal matter in which the proposal is discussed. Normally, a board of directors, consisting of a chairman, a vice-chairman selected from the members, a few to a dozen directors, and an auditor, is held several times a year, andDecision makingorganHas become. Depending on the tourism association, there may be cases in which a counselor, a counselor, etc. is appointed from the head of a local government, a member of parliament, or a commerce-related organization. However, if the system of the secretariat is complete, this may also become a mere corpse. In addition, some specialized committees and working groups may be established centered on officers.
In my own example,NaganoMinami Shinshu areaThen,Iida,Shimoina DistrictFunded by municipalities and local private companiesLtd.Minami Shinshu Tourism Organization"[7]. Also,Chiba印 旛 郡SakaemachiSakaemachi Tourism AssociationSpecified nonprofit corporationIt takes the form of.
Secretariat system
The system of the secretariat varies greatly depending on the scale of installation. Originally, it was a system that prioritized the project cost over the personnel cost, and the number of staff was suppressed compared to the work content and quantity. The salaries of seconded staff are borne by the seconded staff, but the salaries of full-time staff vary depending on the physical strength of the tourism association and the policies of the local government that establishes it. In some cases, it may be similar to the officials of the government office, but the staff of a small tourism association, even if it is the secretary general, has an annual income of 200 to 300 million yen,Working poorOr just nameManagementIt is a hotbed of. Due to this special work environment, recruitment of staff through public recruitment, including recruitment of new graduates, is rarely done, and it often functions as a saucer for retirees.
Prefecture Tourism Association

The secretariat consists of more than 10 people, and a team is organized for each task. In addition to full-time staff, it is composed of staff dispatched from prefectures, staff dispatched from tourism operators (corporations), and so on.

City Tourist Association

The secretariat consists of several people. In addition to full-time staff, it consists of staff dispatched from the city hall.

Municipal Tourism Association

In many cases, the secretariat is located in the tourism section of the government office, and the section chief also doubles as the secretary general, and the staff also doubles as clerical staff. If full-time staff is placed, the retired employee of the government office often works as the secretary general.
Usefulness of information
The information provision business is one of the important businesses of the Tourism Association, but the following problems are also pointed out.
Limits arising from public interest

As a public interest organization, as a general rule, we do not recommend specific accommodation facilities, tourist facilities, and eating facilities. However, the facilities and accommodation facilities that provide guidance are limited to members of the Tourism Association, and facilities that are not members are not provided. For this reason, it is rare to provide guidance to facilities other than members. However, even if it is very small, facility names are written in pamphlets, etc., so most tourist-related shops, accommodations, and entertainment facilities are members.
Information obsolescence

Brochures are often updated every year or when stock runs out, and information is often obsolete. Therefore, it is necessary to pay attention to the production time.
On the other hand, since information transmission via the Internet can be updated in real time, the latest information can be obtained depending on the update frequency. In addition, some of the items sent by the tourism association are issued by the event organizer, and most of these items have a limited information period, and therefore are rarely obsolete.
Issues surrounding tourism associations
Temperature difference between prefectures and municipalities in international tourism

January 2008Tourism AuthorityHas been established, and tourism associations are required to support international tourism. Tourist associations in each prefecture are also making efforts for international inbound and stay-type tourism, but the temperature difference with tourist associations in municipalities excluding tourist cities is becoming apparent.

Division of roles between local government and tourism association

The Tourism Association is a group of professionals promoting tourism,think tankAnd expected to play a role as an event force implementation unit. However, in reality, the intention of the local government, which is the main source of financial resources, is strongly reflected, and it tends to be a subcontractor who conducts business under the guidance of it.
As local governments continue to streamline, tourism departments that are not directly involved with residents within the jurisdiction other than tourism companies are likely to be subject to personnel and budget reductions. Therefore, the local government's tourism promotion business itself tends to be transferred to the tourism association.However, the tourism association originally lacks human resources, and the local government tends to reduce the budget for subsidies. The problem is that there is no room.

Operation of designated management facility

As the number of designated management facilities of local governments increases, tourism associationsDesignated administratorTourist information center and博物馆And so on. For tourism associations, it is part of a profitable business to secure financial resources, but it is also a public benefit business that aims to revitalize by directly operating tourism bases and resources. But,Designated management systemThe purpose itself is to reduce costs compared to direct management by local governments, and it is difficult to make a profit with the designated management fees presented, and the burden on tourism associations may increase. In the first place, the tourist information center has an operating system that does not make a profit from the beginning, and the museum is newly established by the tourism association for sound management.curatorThere is a large financial burden, such as the need to employ
DMO in Europe and America
In Europe and the United States, DMOs with corporate status at the level of wide area tourism (Destination Management / Marketing OrganizationIn many cases, it is translated as Wide Area Tourism Promotion Organization in Japanese)[8].. In Japan, although there are tourism associations for each local government, the organization for wide-area tourism is often limited to a coordination liaison body with a weak financial base and many part-time staff, so the formation of a Japanese version of DMO is being attempted in various places.[8].
footnote
Related item
---
[You can easily write your impressions using Twitter! ]
Just press the button below and write after "Impression of the article:" and tweet! In that case, please do not delete the input from the beginning, please put a space after the impression so that sentences will not be connected to the URL.
The official account of PORTALFIELD News will spread (follow, like, retweet) your impressions. After tweeting, you are free to spread or delete it yourself, so feel free to send us your thoughts! Thank you for your cooperation.

You can see the impression tweet to this article sent to Twitter.