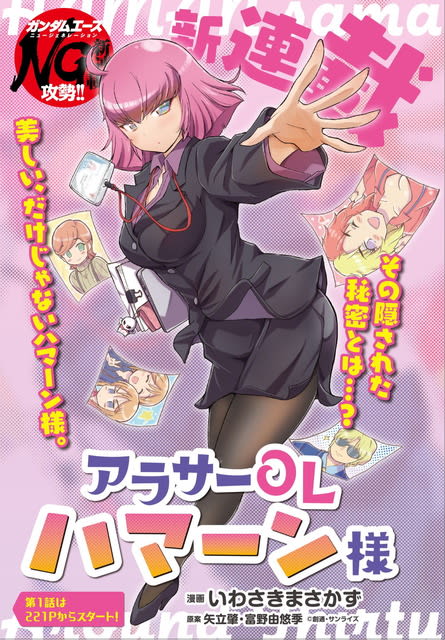 Photo "Monthly Gundam Ace" January 2021 issue 1 yen (tax included) (C) Sotsu / Sunrise
"Mobile Suit Zeta Gundam" Haman-sama's "gap" doesn't stop moe! Three new serials appear in "Gundam Ace"
 
If you write the contents roughly
From the next issue, February 2021, the comic essay "Amuro and I", which depicts Osamu Wakai's childhood, will also be serialized. 
The January 2021 issue of "Monthly Gundam Ace", Japan's only specialized magazine featuring "Mobile Suit Gundam" is 1 ... → Continue reading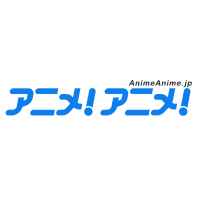 Anime! Anime!
---
Wikipedia related words
If there is no explanation, there is no corresponding item on Wikipedia.
Osamu Wakai
Osamu Wakai(Wakai Osamu,19731/9 -) isJapan OfComedian.
KyotoKyoto CityI'm fromYoshimoto KogyoBelongs.Maizuru Industrial College of Technology[2]After dropping outKyoto Prefectural Yamashiro High Schoolgraduate. NSC Osaka 24th gen member.FormerComicThe role of the combination blur.2003Debuted as a comedian in March.
Profile
person
"Mobile Suit GundamThe main character ofAmuro RayHe specializes in impersonation, and uses Gundam's famous lines to advance the control.Amuro Ray voice actorToru FuruyaOther characters played by (Yusei Hoshihi,Pegasus Seiya) Is also impersonated.I often say in the talk that the ground voice itself is similar to Furuya, but Furuya himself commented on the bulletin board of the official website that "I do not think it is similar to my voice" and "The way of speaking is similar". (I also made a statement that later acknowledged him in a dialogue).on the other hand,LalalaUsefulBanko"Wakai-kun exaggerates Amuro, so it looks like Amuro. If something happens to Furuya-kun, please do it at that time," he said.
Get to know Wakai in the combination eraBlack mayonnaiseSaid his impression at the time, "He was a polite child without flowers."
Yoshimoto KogyoComedy show "Comedy show by affiliated anime character entertainers"Theatrical company AnimezaIs the chairman.
"Wakai" is his real name,Hanji Wakai / KenjiIt's not a family.
Career
200610/1ToABCProductionTV Asahi"The aired on the systemLaughter gold medalIn the corner "Winning One Minute Show!", He became the first comedian to win for five weeks and met Toru Furuya, who appeared as a surprise presenter for the first time.Also,"Gundam Ace』Vol.51 (issued in October 2006), a dialogue project with Toru Furuya has been realized as a special project. I published a book that collects the famous lines of "Mobile Suit Gundam", but in the project in it, I played the role of Char Aznable.Shuichi IkedaI am talking with.
At the end of 2006, he produced the "Mobile Suit Gundam" series.SunriseAppeared in the sideshow of the year-end party, and at that time, the original author of GundamYuno TominoHe also met with him and was advised, "Don't rely solely on Gundam."
"R-1 Grand Prix], From the 2nd to 2007, proceed to the semi-finals.
Yoshimoto Fandango TVThe program that was being broadcast onWai! wai! wai!"Who is today? Celebrity mobile phone trip"チ ュ ー ト リ ア ルAppeared on MC Monday, and the izakaya that was runningTokuiNeighborhood of my parents' house (京都 OfThousandImadegawa) And what made him become a comedian.
In March 2007, I didn't pass the audition livebase YoshimotoAbandoned the challenge and advanced to Tokyo.As a result, the amount of work has increased fivefold.Kenji TamuraHe was very close to him and recommended that he advance to Tokyo.
In 2008, the entertainer I've been most familiar with recently is my senior.FUJIWARA OfTakayuki HaranishiBecause of that, he appears as a comedian in a program where Haranishi is MC, but he has not told Haranishi that he has recently moved, and as a result, his house has moved away from his home. It was discovered and Haranishi was stunned.
On June 2008, 6, it was announced that she would marry a woman working in a department store through her agency.Wakai says,Mobile Suit GundamThe heroine of "Sayla MassA similar slender woman.Marriage registration is the Gundam model numberRX-78By the way, it was submitted on July 2008, 7.We didn't have a wedding, but it was broadcast on August 8, 2008.24-hour TVAt the midnight corner of Wakai, a customer (a friend of Wakai and his wife) who wore military uniforms of the Federal Army & Zeon Army without telling WakaiZabi family,Lamba RalBlessed by the cosplayers of[Note 1]..At first, my wife wore a mask of Seira who only put out her mouth, but she showed her true face on the way.Later, Wakai got it at this timeChar AznableDressed inYoshimoto ∞Has appeared in. Broadcast on October 2008, 10, "Ichibashi Senkin Yamawake Q! "You are in charge!"』In Seira'sclothingAppeared with his wife.After that, he announced in December of the same year that he had been divorced in September 2014.[1].
Broadcasted on May 2013, 4HUNTER × HUNTERIn Episode 76 "Saikai x To x Rikai"Male APlayed the first participation as a voice actor as a role[3]..This work is the main characterGon FreaksThe role is Keiko Han's daughterMegumi Ban, The main character's nanny Mito is Keiko Han, the main character's fatherGin FreaksThe role of Kite, a disciple of, is a participation in Shuichi Ikeda.
Until you aspire to the path of comedy
From my mother and brother who have been around since I was a child in my early twentiesdomestic violencebyAbuseI can't stand it, I'm away from home and run a tavern[Note 2] To start.
A few years later, when Wakai left his birthplace, the subject of abuse struck his father, who was subjected to unreasonable violence.Upon hearing the situation, Wakai repeatedly recommended his father to divorce, but he could not make a decision.After continuing to worry, his father finally came to report to Wakai that he had decided to divorce, but three days later he committed suicide.[4]Wakai couldn't stand it and blamed his mother at his father's funeral, saying, "You killed your father!", But he said he was desperate because his mother's relatives couldn't handle it.Wakai, who didn't want to mess with his family about heritage, wrote a letter of comfort to his mother to abandon all inheritance of his father's inheritance, but ironically, he started a tavern with his father's investment.[Note 3] Remained in his father's name, so all went to his mother and brother.
At a loss, Wakai set out on a journey to Southeast Asia to find a place to die.A few months later, a Japanese tourist who happened to meet said, "DowntownHitoshi MatsumotoIs a drama ("Legendary teacher』) I'm doing."Wakai, who was a big fan of downtown and read all the books, was surprised that Matsumoto, who was all about laughing, couldn't do a drama, and returned to Japan for about a week to see for himself.And the message that I happened to see (1th) did not commit suicide[Note 4] It was the time of.Upon seeing this, Wakai cried and stopped suicide.And this time, I traveled around Southeast Asia again for a fun trip.Along the way, she met at the airport in Bangkok at the invitation of her ex-girlfriend who found out the contact information of Wakai who was staying in India, and was urged to return to Japan.After that, I decided to go to NSC, aiming for a comedy path.[5].
On the upper arms of Wakai's armsタ ト ゥ ーIs carved.The right arm is engraved with "036" (Osamu) in horizontal writing and his name is engraved, and the left arm is engraved with "LOVE PEACE" in vertical writing.The cost of carving the tattoo was 500 yen.this is,Southeast AsiaIt was carved in order to realize that "love", "peace", and "self" are important in Thailand when wandering, and to remember those feelings.
Features of gag material
BasicallyAmuro RayThe story goes on with the setting that appeared in everyday life,endingOften returns to the original Kansai dialect brother and drops it.In the early days, I was doing short conte (contents unrelated to Gundam) in handmade Amuro-style costumes.It changed into a form like a mimicry comic story, and one person who has been based on the current Gundam since he participated in the R-1 Grand Prix.ControlSettled in the format.
Neta costumes are commercially availableEarth Federation ArmyMen's uniform.In addition, in the closet of my room, one men's uniform for "going out", "for exercise", "for important work", and "wearing at home",SaylaIt is said that one girl's uniform stolen from Mr.'s room and various other Gundam costumes are available.In addition, although it is rarely shown, there are also stories that are dressed in clothes other than the uniforms of the federal army.
Main lines
Self-introduction → "Hello everybody, familiar with Amuro Ray of the pilot of Gundam is Amuro Ray." (Rare "Namie AmuroIt's not "sometimes added)
cockroachAppears → "Hey, he's here!"
Red light → "Char of the red comet"
Green light → "Gufu'
Yellow light → "Zacrero'
Superior → "BrightMr. "
Impersonation other than Amuro to do on the spot → "Yusei Hoshihi","Pegasus Seiya","NormalHello Kitty","microwave"Such

Like Amuro, Hyuma and Seiya are the characters that Toru Furuya was calling out to, so they are often tampered with as "just changed the lines."

A word from the driving school's training car * The lines may change due to the circumstances of the program (sponsor).
In the corner "One Minute Show" in the gold medal of laughter, from the second week, the punch line is a gag "First goo, rock-paper-scissors goo, Aiko de goo, I am par" (This is originally the punch line of the driving school story " It was unified as a variant of "rock-paper-scissors par, aiko de par, and atama par").
Main gag
(From the end to the guests in the front row of the stage) "You're Beppin, you're Beppin, and you skip it.MatildaWell!'
"Minofsky particles"Spraying" (mainly when the flow is not convenient for you)
Peko-chanCute face like (put your tongue out in the upper right)
Handling in TV programs, etc.
Because of its very peculiar art style, it is often called as an accent as a comedian.If the person himself is also called as a "Gundam entertainer" in the program, from beginning to endAmuro RayDedicated to the voice imitation and Gundam gag.
Akiyuki TsuchidaWithMobile Suit Gundam 00』Episode 1 special advance preview is also invited by the guest.Here, he performed "Amuro Voice Exchange" with Furuya, the head family of Amuro, who is the narrator for the film.
It has received tremendous support from entertainers who like Gundam ("Ganota (GA-NO-TA → GA-NO-TA)".Deputy manager Of(I.e.Named as the top comedian who likes).It is easy to think that he is a considerable Gundam enthusiast because he lives buried in Gundam goods (self-proclaimed "Mobile Suit Mansion"), but it often suggests that he is no more than an ordinary first-generation Gundam fan.
"Yoshimoto ∞(Osamu Wakai &Nego six(20 minutes) At the time of appearance, Nego27 asked "Can you answer anything with Gundam?" And said "I can answer", but when asked "What is the title of episode XNUMX?" Dodged.
"TV Champion 2When he made a guest appearance at the "Foreigner Akiba King Championship", he said, "I can answer any difficult questions related to Gundam."F90When asked, "List all the variations ofOne year warI only know (the first Gundam). "However, since there are 90 types of F26 ​​replacement variations, it was a difficult problem.
In the dressing room of "Erasuri Neta Grumpuri"DoraemonI was reading.Kota Nakayama"Think about the character" was warned by Negosix.
Char AznableGood at imitatingShochiku entertainmentImpressionistNumatchiI often compete with.
Appearance
Past regular
One-off program
TV drama
CM
Anime
Internet distribution
Nico Nico Live Broadcast
Other online distribution
I'm gonna talkseries(K'z Station)

おしゃべりやってまーす第2放送(2013年1月1日 - 1月15日、2013年2月12日、2013年7月30日、2013年8月20日 - 9月10日、2013年9月24日)
Talking and doing S (August 2015, 8, August 11, 2015)
Talking Revolution (January 2017, 1)
LIVE
Events
Osamu Wakai presents "THE GundamNight "(April 2008, 4)
Toshio OkadaTalk live by "GundamJuku "(March 2013, 3)
Produced by Tianjin "Ani x Walla(January 2014, 1-) * Regular members, held irregularly
"Gekidan Animeza"
stage
Related item
footnote
注 釈
Source
外部 リンク