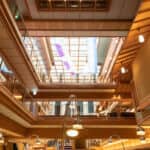 写真 
Kanazawa University and Rikkyo University collaborate and cooperate in human resource development in the tourism field
 
If you write the contents roughly
According to Kanazawa University, the signing ceremony of the agreement was held at Wakura Onsen Kagaya in Wakura-machi, Nanao City, Ishikawa Prefecture, and President Koetsu Yamazaki of Kanazawa University and President Guo Yoharu of Rikkyo University have supported the conclusion of the agreement between the two schools at Rikkyo University OB. Yoshihiko Oda Kagaya Counseling We signed and signed the agreement under the help of a meeting. 
Kanazawa University and Rikkyo University have signed a cooperation / cooperation agreement to develop core human resources in the tourism industry.In the future, local governments and industries ... → Continue reading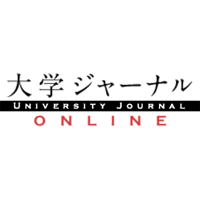 University journal online
This is a news site specializing in Japanese universities and education. We publish news related to universities such as research results and industry-academia collaborations, interviews with key people at each university, and columns by experts about student recruitment status and brand power.
---
Wikipedia related words
If there is no explanation, there is no corresponding item on Wikipedia.
Rikkyo University
Rikkyo University(University University, UniversityEnglish: Rikkyo University / Saint Paul's (school nickname)) IsTokyoToshima wardNishi IkebukuroHeadquarters located at 3-34-1Japan Ofprivate university.1922Was installed in.Abbreviation of university TheStanding(Ritsudai).
Overview
Whole university
Rikkyo UniversityJapan Anglican SocietySystemChristian school(Mission school).Church of EnglandIs a parliamentary group whose founder isUnited Episcopal Church OfMissionary
Channing WilliamsBishopBut,1874Established in (Meiji 7)BibleとWestern studiesTo educateprivate school, Rikkyo school[Annotation 1]Is the origin.
Anglican系の大学である名門Oxford UniversityChrist ChurchBeginning with the worldAnglicanIt belongs to CUAC (World Anglican University Union), which has more than 120 affiliated universities. 1922(Taisho 11nd year)University decreebyUniversityAnd,Department of literature,Faculty of Commerce,Preparatory courseInstalled.As a Christian universityDoshisha UniversitySecond approved after[2].Second World WarPreviously changed to St. Paul's College.Currently, the official English name is Rikkyo University, but "St. Paul's" is still used as the school nickname.[3].
Interwar periodOr later,Waseda University,Keio University,Meiji University,Hosei University,Tokyo University, And consists of Rikkyo UniversityTokyo Roku UniversityCounted as one school[Annotation 2].
Belongs to the same Anglican since 2001St. Luke's International UniversityAnd started the credit transfer system.Consists of neighboring universitiesF-Campus(5 university credit transfer system) has also started.
Fostering internationality and leadership since its foundationLiberal ArtsWe are practicing education, and as of 2021,10 faculties, 27 departments, 8 specializations, 1 course Global Liberal Arts Program (GLAP)Installed.Graduate school15 Graduate SchoolIt has become.
国際性においてはMission universityAlthough it has a good reputation for language education due to its characteristics, in recent years, the internationalization strategy "Rikkyo Global 24" has been promoted and the educational program has evolved.There are programs to acquire practical communication skills that are useful in society, such as discussions and presentations in English.Faculty of Business・ Department of International Business,College of Intercultural Communication, At GLAP, all of them are conducting study abroad training.
As globalization progresses and international exchange becomes more active, the number of international students is increasing, and in order to accommodate students from a wider range of countries, Islamic students can mainly use it. I am trying to.
From 2015,Stanford UniversityStudents and "Rikuzentakata Project"[Annotation 3]Is working on.
In leadership education, in addition to Rikkyo GLP (Global Leadership Program) for all faculties, the Faculty of Business Administration has a small number of hands-on and practical curriculum, BLP (Business Leadership Program), which is actually a company. It is an environment where you can learn how to proceed with the project and develop leadership skills while working as a team to tackle the issues presented by the company.Faculty of BusinessとCollege of Intercultural Communicationは、入試難易度も高く、看板学部となっている。2016年度からは立教サービスラーニング(RSL)が全学共通科目で始まり、NPO、行政、企業等の受け入れ先での体験学習を通じて、リーダーシップ力を養うプログラムを用意している。
校友数は2019年時点で21万人を数え、全国に立教会と呼ばれる校友組織が広がっている[4]。経済界を始め、出版、文学、メディアなど多くの分野で卒業生が活動している。
2020年には、日本国内で初となるAIに特化した人工知能科学研究科を大学院に創設した[5].
Origin of the name
There are various theories about the source of "Rikkyo", and it is not clear which one is true, but in recent studies, it may be derived from the word "Rikkyo" that was once in the Anglican prayer book (rules used during worship). Isn't it?[6]..The word "standing teacher" is likely translated by Bishop Williams.As another theory,Zhu ZiThe theory that it was taken from the Rikkyo edition of "Elementary School"[7], The theory that it was taken from the "Rikkyo law ruler" that Confucian scholar Takashi noted.[8],Henry St. George TuckerSaid, "Rikkyo is the Japanese name for St. Paul's, which means'construction of teaching'."[7]There is.
There is no reliable literature on the school nickname "St. Paul" used in cheering songs and school festival names, but Bishop Williams1882It is believed that the English name was "St. Paul's School" around that time.[9]..There are "patron saints" in all Episcopal schools, and St. Paul (SAINT PAUL) = St. Paul is one of the authors of the New Testament.It is believed that Bishop Williams, as an evangelist who traveled far to the Orient, referred to the great St. Paul as a guardian saint and named it the name of the university.
Building spirit
As sung in the school song, Rikkyo Gakuin calls itself "the school of freedom"[10], Used in various places as a word that simply expresses the spirit of founding[Annotation 4].mottoIs "PRO DEO ET PATRIA(For God and the country) "[11].
Education and research
Liberal arts educationに基づき、グローバルな課題と社会的要請に対応し、広い視野に立って課題を発見・解決できる能力を持った「新しい」グローバルリーダーの育成を教育の中心に据えている。「新しい」グローバルリーダーに不可欠な要素として「柔らかなリーダーシップ」と「グローバルな力」を掲げ、教育プログラムを構成している。柔らかなリーダーシップとは、権限やカリスマ性がなくても、チームをまとめ、活性化させ、仲間の力を引き出すことができる誰もが持つことができ活躍できる能力と捉えている。グローバルな力とは単に英語が話せるということではなく、あらゆる国や人種の多様な文化や価値観を受け入れ、認め、社会全体のために行動できる力としている[12]。これらの力は、遠い異国の地から日本にやってきて幾多の壁を乗り越え活動した創立者や宣教師たちの行動力(沿革を参照)そのものを表しており、建学以来流れる教育指針といえる。
Christian theology at Rikkyo University is like that at other Christian universitiesclergymanFor the purpose of trainingtheologyStudy Christianity purely as an academic disciplinetheologyである。したがって信仰の有無は問われない。キリスト教が世界の歴史や文化にどのような影響を与え、受けてきたのかを学び、世界の文化・思想・芸術など、多様な視点から探求することを目的としている。文学部キリスト教学科ではBible studyからキリスト教芸術やethicsまでキリスト教の広範な領域をカバーしている。
経営学の分野では、Faculty of Businessに前述のBLP(ビジネス・リーダーシップ・プログラム)[13]があり、企業連携プロジェクトを通じてリーダーシップとコミュニケーション力を磨き、それぞれが自分の強みを発揮し、チームの成果を最大化させることを学ぶ。大学院には、「経営学研究科」にリーダーシップ開発に特化した経営学専攻リーダーシップ開発コース[14]があり、人材開発と組織開発を推進する人材を育成する。金曜夜と土曜日開講で、社会人も受講しやすい。国際経営学専攻は、国際経営分野でのリーダーシップ能力を備える人材育成を目的とする。企業経営の幅広い知識を提供し多角的な視野を養うコースとしては、「ビジネスデザイン研究科」ビジネスデザイン専攻[15]があり、ビジネスシミュレーションを通じて戦略的意思決定をチームで探究し、論理的な分析力と事業構想を実現する創造的能力を育成する。社会人も受講できる昼夜開講制である。
College of Intercultural Communicationは文化や言語の多様性を理解し、グローバル社会の新しい姿を追究する学部である。異文化を知ることは、自国の文化についても深く知ることであり、新しい価値と出会うことである。外国語で会話をする以上に多様な価値観を理解し合うことが、国家間、民族間、宗教間など異なるもの同士で生じる問題解決への糸口にもつながっていく[16]。企業でもダイバーシティが広がり、重要性が高まる中、異国の宣教師たちが異文化を乗り越えて作り上げた立教大学だからこそ、生まれた教育プログラムといえる。
芸術分野では、現代心理学部に映像身体学科があり、映像制作(映画・写真・広告など)やダンス、演劇などが学べる。シアター型教室や撮影スタジオなどの設備も充実している。映画監督を多く輩出しているのも特色である。(立教と映画を参照)
観光分野では、1946年の「ホテル講座」から始まる70年以上の観光教育の歴史を有し、1998年には日本初の観光学部と大学院に観光学研究科を開設した。観光学部は観光ビジネスや地域振興を創出する人材の育成を目的とするが、グローバル化の中で台湾の高級ホテルと6か月間の長期Internshipプログラムを設置。2021年にはKanazawa Universityと観光産業分野の中核人材育成のため、連携・協力に関する協定を締結した。
理工学分野では、理学部の研究グループがJAXAのプロジェクトに参画し、小惑星探査機「Hayabusa 2」に搭載したカメラ開発・運用に携わる[17]など宇宙関連の研究開発を進めている。別の研究グループでは「金属クラスターを用いた近赤外—可視光変換」に世界で初めて成功する[18]など産業界への貢献が大きく期待される成果を上げている。
大学院理学研究科では、Juntendo University大学院医学研究科と協定を締結し、医学物理士養成プログラムである医学物理学副専攻を設置している。
2020年4月に開設された人工知能科学研究科では、人工知能・データサイエンスを、人文・社会科学を含む全ての学術分野と掛け合わせることで、社会課題の解決やビジネスチャンスを生み出す力を育成する。これまでの技術ではなしえなかった新しい方法で未来を切り拓き、誰もが快適で活力に満ちた社会の実現に貢献することを使命としている。昼夜開講制で社会人が学びやすい。文系、理系、学部4年生、社会人を問わず、学生が集まり、1期生では社会人が約7割を占め、会計士や弁護士、医師、シンクタンク、マスコミ業、金融業、中学校の教員など多様な人材が集まっている[19].
立教とスポーツ
Tokyo Roku University Baseball FederationBelongs toBaseball clubを始め、オリンピックや日本選手権など数々の大会で活躍したことから「水泳立教」と呼ばれ、日本水泳界をリードした水泳部。日本サッカーの父、Dettmar Cramerに学び、多くの日本代表と日本代表監督を輩出してきたサッカー部。全日本選手権優勝7回、全日本大学選手権優勝6回のバスケットボール部など、立教のスポーツは輝かしい歴史と伝統を持つ。アメリカンフットボール部も日本のアメフトの歴史そのものといえる由緒あるクラブである。
立教のスポーツは長い期間、低迷する時代が続いたが、近年になってスポーツ施設が生まれ変わり、アスリート選抜入試などを受け入れる制度面も整い、有望な選手たちが入学し、立教大学を胸に世界と戦うための環境ができつつある。野球部は、2017年全日本大学野球選手権で1958年以来59年ぶりに4回目の優勝を飾った。陸上競技では、2018年から「箱根駅伝2024事業」が開始し、立教大学の誇りと伝統校復活のため、強化を進めている。(スポーツを参照)2008年には、スポーツ科学を総合的に学べるスポーツウェルネス学科がコミュニティ福祉学部に開設されている。
東京オリンピック・パラリンピックプロジェクト
オリンピック・パラリンピックの開催を契機に、スポーツを通じて多様性を尊重する社会の実現を目指し、スポーツから得られる感動体験とともに活力をもって生きる環境と機会を生み出す教育・研究活動を推進するプロジェクト。2016年11月に発足。具体的な活動に、立教スポーツの活性化、通訳・ボランティア派遣等大会支援活動、しょうがい者スポーツボランティアの育成、競技への科学的サポートなどがある。大会がゴールではなく、活動を活性化させる契機と捉えている。ブラジルオリンピックチームとは大学の施設をトレーニングキャンプで利用する覚書を締結している。[20]
立教大学とオリンピック
立教大学とオリンピックのつながりは古く、1924年(大正13年)のパリ大会で、水泳部の学生が100メートル背泳ぎで6位入賞したことに始まり、1936年(昭和11年)のベルリン大会では、水泳部の学生2名が競泳男子800m自由形リレーで世界新での金メダルを獲得した。サッカーでは、1964年(昭和39年)の東京オリンピックにサッカー部から3名の日本代表選手が出場し、次の1968年(昭和43年)のメキシコ大会でも3名の選手が活躍し、銅メダルを獲得した。その他競技も含め、立教大学からこれまで60名以上の選手を送り出し、コーチや監督といった選手を支えるスタッフとしても多くの関係者が出場している。競技以外でも、1964年(昭和39年)の東京オリンピックの選手村食堂運営に、立教大学の「ホテル研究会」の学生が携わった。[20]
History
Biography
United Episcopal Church(Anglican ChurchA missionary of the origin sect)1859I came to Japan (6th year of Ansei)Channing WilliamsAfter the bishop's activities in Nagasaki1870(Meiji 3) A private school established in Yorikimachi, Kawaguchi, Osaka, "later Eiwa Gakusha (merged with Rikkyo University in 1887)"1874(Meiji 7)Tokyo-Tsukiji OfForeign settlementWith the BibleEnglish studiesIt begins with the private school "Rikkyo Gakuin", which was established for the purpose of education.1918In (Taisho 7), the school site was moved to Ikebukuro and continues to the present day.Bishop Williams, the founder of the university, plays a leading role1887Established in (Meiji 20)Japan Anglican SocietyBelievers who were baptized in Japan were motivated to study at Rikkyo University, and in fact they often became Rikkyo students.
Chronological Table
1853 (Kaei 6)- Matthew PerryComes to Uraga.
1854 (Kaei 7)- Japan-US Treaty of Peace and AmityIs signed.
1858 (5th year of Ansei)- US-Japan Amity and Trade TreatyIs signed.
1859 (6th year of Ansei)
1860 (first year of Man'en)
1862 (Bunkyu 2rd year)
1863 (3rd year of Bunkyu) -Shomura Sukeemon visits Williams[Annotation 12].
1866 (Keio 2nd year)

October-Williams Appointed as Second Episcopal Church of China and Japan[24].
US PresidentAndrew JohnsonAnd the Secretary of StateWilliam SewardAnd visit.Request to the U.S. government to abolish Japan's ban[22].

1869年(明治2年)7月 - ウィリアムズ、大阪に活動拠点を移す(日本と中国間を往来)[Annotation 13][35][36].
1870 (3th year of Meiji)
1871 (4th year of Meiji)

May-Arthur Rutherford Morris arrives in Osaka[Annotation 15][34].
December-Morris is in OsakaFurukawa TownObtained a house for a private school and a clinic, and Williams moved the English school in Yorikimachi to Furukawa-cho (2-chome).[34][36].

1872 (5th year of Meiji)

February 2-Williams opens a private school (boys' school) in Furukawa-cho, Osaka[Annotation 16] [22][35].
Private school will be closed by Osaka authorities only 4 months after opening[22].
1873 (6th year of Meiji)
1874 (7th year of Meiji)
1875 (8th year of Meiji)
November 1876, 9 (Meiji 11) --Rikkyo Gakuin was destroyed by a large fire in downtown Tokyo.Rikkyo Gakuin will be dormant for the next two years[24].
1877 (10th year of Meiji)
November 1878 (Meiji 11) --The private school and Rikkyo Gakuin in Tokyo are reopened by missionary JH Quimby who came to Tokyo from Osaka.[24].
1879 (12th year of Meiji)

June 6-Moved to 27-1 Tsukiji, Kyobashi-ku, submitted a private school opening application as "Rikkyo School" under the name of Kunimotosuke[24].
October-TS Ting (arriving in Osaka at the end of 10) focused on reopening St. Temot School, which was closed in Osaka, and newly moved to Kami-Fukushima Village, Kita-ku, Osaka.Eiwa GakushaOpened as[34].
1880 (13th year of Meiji)

John McKimIs coming to Japan.Active in Osaka and Yamato regions.
10 month - James GardinerBecame the principal of Rikkyo Gakuin[46].
Osaka Eiwa Gakusha is Fengyunkan[Annotation 22]Moved to Edobori Kita-dori after merging with the school[34].

October 1881 (Meiji 14) --Osaka Eiwa Gakusha[Annotation 23]Was newly built and relocated to Kawaguchi Settlement No. 21[34].
1882 (15th year of Meiji)

May-St. Timothy Church established at Kawaguchi Settlement No. 5 in Osaka (currently Kawaguchi Christian Church)[34].
The English name of "St. Paul's School" appears in historical materials around this time.[9].
December --The school building designed by Principal Gardiner is completed in the Tsukiji settlement in Tokyo.Gothic 12-story brick school building[24].
1893 (Meiji 26)

6 month - John McKimBecame the Episcopal Church in Japan, the successor to Williams[24].
Acquired a permanent leasehold right for Tsukiji school by this year[55].

1894 (27th year of Meiji)

6 month - Meiji Tokyo EarthquakePart of the school building collapsed due to[24].
July-Announced "Purpose of Rikkyo School Education"[56].
September-Established supplementary courses, general courses, and advanced courses (third academic reform).

March 1895 (Meiji 28)-Rikkyo Gakuin Literary Society magazine "Hachiko" published (until 3)[57].
April 1896 (Meiji 29) --Abolished Rikkyo School and established Rikkyo Specialized Training College and Rikkyo Normal Junior High School (4th academic reform).
1897 (30th year of Meiji)
1899 (32th year of Meiji)

February-Rikkyo Ordinary Junior High SchoolRikkyo Middle SchoolIs renamed.
July-Completion of new school building and dormitory with hexagonal roof[24].
September-Rikkyo Gakuin established.Arthur Lloydが総理に就任。文部省訓令12号に対処し、学校を存続させる。

March 1901 (Meiji 34) --Rikkyo Vocational School closed.
December 1903 (Meiji 36)- Henry St. George TuckerBecame prime minister.
June 1904 (Meiji 37) --Tokyo Sanichi Theological School,Vocational school ordinanceApproved by[60].
August 1907 (Meiji 40) --Established Rikkyo University (legallyVocational school ordinancebyOld technical college).Literature, commerce,Preparatory courseInstalled.Sakunoshin MotodaIs inaugurated as the first president.
1908 (41th year of Meiji)

April-Williams returns to the United States.
October-Rikkyo University English Association established.

Autumn 1909 (Meiji 42) --As a site for university relocationKita-Toshima DistrictSugamo VillageOaza Ikebukuro (currentToshima wardIkebukuro) Purchased 1 tsubo of land[24].
December 1910 (Meiji 43) --Williams died.
1911 (44th year of Meiji)

June-Tokyo Sanichi Theological Seminary and Seikyosha Theological Seminary mergedAnglican Theological CollegeEstablished[61].
August --Established the Anglican Church in Japan Theological Foundation.

September 1912 (Taisho 9st year)- Charles Life Snyder[62]Became prime minister.
April 1915 (Taisho 4) --The University Alumni Association was formed.
September 1918 (Taisho 7)- Kita-Toshima DistrictNishisugamo TownMoved to the new school site.
1919 (Taisho 8th year)

April-Announced "Prospectus for the establishment of Rikkyo University"[63].
May-Ikebukuro school building inauguration ceremony was held as a guestOhte Shigenobuattend[64].

April 1920 (Taisho 9) -The Faculty of Letters is the Faculty of Letters and the Faculty of Commerce is the Faculty of Commerce.Preparatory courseIs a two-year system.
1921 (Taisho 10th year)

June --Renamed the Anglican Church in Japan Theological Foundation to the Anglican Church in Japan Education Foundation.
10 month - Baseball club, Joined the All Japan University Baseball Federation.

September 1922 (Taisho 11)- University decreebyUniversityPromoted to.Department of literature(English Literature, Philosophy, Religion),Faculty of Commerce,Preparatory courseLaunched.
September 1923 (Taisho 12)- Great Kanto EarthquakeThe Tsukiji school ground was destroyed.Rikkyo Middle SchoolMoved to the university in Ikebukuro.Rikkyo Girls' School (currentlyRikkyo Jogakuin) School building was also burnt down, and a school office was set up in Rikkyo University in Ikebukuro.Takinogawa GakuenClasses resumed at the school building.
1924 (Taisho 13th year)
1925 (Taisho 14th year)
1926 (Taisho 15th year)

January-President Life Snyder, "For God and the Country (Pro Deo et Patria) "Is given a speech.
March-School song "Rikkyo of Glory" established.
Paul Rusch becomes a professor at Rikkyo University.

1927 year (Showa 2 year)
1928- St Luke's International HospitalFounder,Rudolf Toysler[Annotation 26]At the request of Paul Rusch, he made an effort to raise funds for the construction of a new hospital in St. Luke's after the Great Kanto Earthquake (until 1931).
1931 year (Showa 6 year)

August-Faculty of CommerceFaculty of EconomicsRenamed to.
August-Anglican Education Foundation, Rikkyo Gakuin Foundation and FoundationAnglican Theological CollegeSeparated.
October-The baseball club wins the six-university league match for the first time.

1932 year (Showa 7 year)

April 4-The baseball club goes on an American expedition. The match will be played until July 7 (7 wins and 2 losses).
October-Formed Rikkyo Gakuin Christian Army[69].

June 1934 (Showa 9)- Waseda-Meijiと と も にTokyo Student American Football FederationFormed.Paul Rusch is appointed as the first deputy director.
1936 year (Showa 11 year)

July-Resigned as president due to chapel incident[70].
August-Swimming clubMasaharu TaguchiとShigeo Arai Berlin olympic, Won the world new gold medal in the men's 800m freestyle relay.
October 10-Rikkyo University Mountaineering Corps (Yaichi HottaThe captain and a total of five members) climbed Nanda Kot (5 meters above sea level) in northern India for the first time as Japan's first Himalayan expedition.
August 10- Your true shadowDedicated[71].

March 1937-Completion of the new preparatory school building (currently Building No. 12)[72].
September 1939-American Research Institute opened[73].
June 1940 (Showa 15)- Degree rulesAuthorization[74].
1941 year (Showa 16 year)

June-Rikkyo University Bulletin Group formed.
July --A series of American and English teachers return to Japan under the direction of the government of their home country.
12 month - Pacific Waroutbreak.
1942 year (Showa 17 year)
1943 year (Showa 18 year)
April 1944-Rikkyo University of Science established.
1945 year (Showa 20 year)

April --Reorganized the science vocational school into an industrial science vocational school.
10 month - GHQMemorandum of Understanding "Religious freedomInfringement "exiles 2 people in addition to the second president[77][59].

1946 year (Showa 21 year)

April-Four female students enroll for the first time[78].
5 month - Department of literatureResurrection (Christian Department, English and American Literature Department).

April 1947 (Showa 22) --Established Department of Sociology, Faculty of Letters.
April 1948-Reorganized the Industrial Science College,Faculty of ScienceEstablished (Mathematics, Physics, Chemistry).
June 1949 (Showa 24)- New universityApproved and launched as.Established Faculty of Letters, Faculty of Economics, and Faculty of Science.It was decided to open a medical school, butSt. Luke'sHospital facilities were requisitioned by GHQ until 1956 and did not come to fruition.[79].
April 1950-Abolished Rikkyo University of Science and Technology[80].
1951 year (Showa 26 year)

April-School organization from foundationSchool corporationChange to.
December-Closed the former Rikkyo University.The American football club participated in the Koshien Bowl for the first time and won the first victory.

1952 year (Showa 27 year)
1953 year (Showa 28 year)
1954 year (Showa 29 year)
April 1955-Renamed the general curriculum to the General Liberal Arts Department.
1956 year (Showa 31 year)

April-Opened Department of Japanese Literature, Faculty of Letters
11 month - Itabashi kuとNerima-kuCompleted St. Paul's Green Heights (Comprehensive Ground) by renting land that spans Tokyo[PR 1].

May 1957-Established Atomic Energy Research Institute with a donation from the Episcopal Church of the United States (32)KanagawaYokosuka)[82].
1958 year (Showa 33 year)

January-Enacted Honorary Doctoral Regulations.
April-Department of Sociology, Faculty of LettersFaculty of SociologyPromoted to.
May --Opened Asian Area Studies Facility[83].
July-Niiza CampusTobu RailwayTake over more.
The baseball club achieved four consecutive victories in the six-university league match.

1959 year (Showa 34 year)

4 month - Faculty of LawInstalled. Buildings 5 ​​and 6 are open.
June-Adopted the presidential election system.

December 1960 --- Completed new construction of the old library main building and new building (currently the new building of the Mather Library Memorial).
December 1961-Rikkyo University Reactor, Criticality Test Successful[84].
April 1962-Faculty of Letters Department of Psychology Education is divided into Departments of Psychology and Education.Established Christian Education Institute[85].
April 1963-Faculty of Letters German Literature Department, French Literature Department established.
1964 year (Showa 39 year)
June 1966-Opened Niiza Ground.Sold Higashi Nagasaki Ground[87].
April 1967-Established Department of Tourism, Faculty of Sociology.
1968 year (Showa 43 year)
June 1969 (Showa 44)- SaitamaCompleted the academy general ground in Fujimi-cho, Iruma-gun (currently Fujimi-shi).A university dispute arises in the wake of the French language personnel problem[24].
1970 year (Showa 45 year)
1972 year (Showa 47 year)
September 1973 (Showa 48) --The Oba incident occurs[88].
1974 (Showa 49) --Held a ceremony to commemorate the 100th anniversary of our founding.
November 1978 (Showa 53) -Completion of Building No. 11.The first entrance examination for adults in the Faculty of Law.
July 1980-Opened Computer Center.
May 1982-Completion of the Experimental Building of the Faculty of Science.
October 1985-Held an entrance exam for adults and a foreigner at the Graduate School of Social Sciences.
December 1988-Established the Faculty of Law, Department of International and Comparative Law.
March 1990-Musashino Niiza Campus opened.
March 1992-Williams Hall completed.
May 1994-Completion of Building No. 6.
April 1996-Established Department of Political Science, Faculty of Law. Building No. 8 completed.
April 1997-The university-wide curriculum begins.
1998 year (Heisei 10 year)
2000 year (Heisei 12 year)
2001 year (Heisei 13 year)
April 2002-Established Faculty of Economics, Department of Accounting and Finance, Faculty of Sociology, Department of Contemporary Culture, and Faculty of Science, Department of Life Sciences.Graduate School of Independent Graduate School established.
April 2004- Law SchoolInstallation[89].
2006 year (Heisei 18 year)

4 month - Faculty of Business,Faculty of Contemporary PsychologyInstallation.Established Faculty of Economics, Department of Economic Policy, Faculty of Sociology, Department of Media Sociology, Faculty of Letters, Department of Literature, Faculty of Tourism, Department of Exchange and Culture, and Faculty of Community Welfare, Department of Community Policy.Faculty of Letters Department of Japanese Literature, Department of English and American Literature, Department of French Literature, Department of German Literature, Department of Psychology, Faculty of Economics, Department of Business Administration, Faculty of Sociology, Department of Industrial Relations.
Renamed Musashino Niiza Campus to Niiza Campus.
June-Opened Edogawa Rampo Memorial Mass Culture Research Center.

2007 year (Heisei 19 year)

April-Renamed the Department of International and Comparative Law of the Faculty of Law to the Department of International Business Law.
8月 - 大学院理学研究科がJuntendo University大学院医学研究科と協定を締結し、医学物理士養成プログラムを設置。

April 2008- College of Intercultural Communication(Department of Intercultural Communication) established.Established Department of Sports Wellness, Faculty of Community Welfare.
April 2009 --- Suspended recruitment for the Department of Systematic Theology, Graduate School of Letters, established the Graduate School of Christian Theology.
March 2011-Completed Makim Hall (Building No. 23). Building No. 3 completed (Niiza).
September 2012-Lloyd Hall completed (Building No. 24), Ikebukuro Library opened.
2013 year (Heisei 25 year)

March-Completed Paul Rush Athletic Center.
April-Opened Global Education Center.Changed the name of the old library main building (old building / new building) to the Mather Library Memorial.

2014 year (Heisei 26 year)

April-Maser Learning Commons opened.
May-Rikkyo Gakuin Exhibition Hall opens.
July-Completed St. Paul's Field.

March 2015 --Completion of St. Paul's Aquatic Center.
2016 year (Heisei 28 year)

4月 - 社会学部に「国際社会コース」、異文化コミュニケーション学部に「Dual Language Pathway」を設置。
11月 - 東京オリンピック・パラリンピックプロジェクトが発足。

2017 year (Heisei 29 year)
2018 year (Heisei 30 year)

April-First Foreign President since Life Snyder, First PresidentYanchun KakuInauguration.
8月 - 日本身体障がい者水泳連盟、日本知的障害者水泳連盟と連携協力に関する包括協定を締結。
9月 - 理学部とJAXAによる連携講座「JAXA宇宙科学技術講義」が開講。
10月 - 観光学部が台湾の高級ホテル「リージェント タイペイ」と6か月間の長期インターンシップ実施の覚書を調印[91].
November-Rikkyo Hakone Ekiden 11 business started.
12月 - プロクライマーのNonaka,Toshima wardと連携し、東京23区初のスピードクライミング壁を池袋キャンパス内に設置。

2019年(平成31年)2月 - 理学部の研究室が開発に協力した光学航法カメラを搭載した小惑星探査機「はやぶさ2」が小惑星リュウグウの着地に成功。
April 2020 (2nd year of Reiwa) --Established Graduate School of Artificial Intelligence Science (Japan's first)Artificial intelligenceGraduate school specializing in).
2021年 (令和3年)

2月 - 理学部の研究グループが「金属クラスターを用いた近赤外—可視光変換」に世界で初めて成功[18].
3 month - Kanazawa Universityと観光分野を中心とする中核人材育成のため、連携・協力に関する協定を締結。

April 2022 (4th year of Reiwa) --A "global course" will be set up within the Department of International Business Law of the Faculty of Law.
basic data
Location &
Symbol
school song
School song "Rikkyo of Glory"

Lyrics: Toraichi Moroboshi, Supplementary lyrics:Teijiro Sugiura, Composition:Akataro Shimazaki..Taisho 10 (Taisho XNUMX)1921)Baseball club Five University LeagueIt was made after joining the company.The lyrics were written by Teijiro Sugiura, who handled the office work of the president at that time.Rikkyo Middle SchoolAsked teacher Toraichi Moroboshi.At the end of each section of the completed lyrics, President Sugiura's idea was to add the phrase "Gakufu of Freedom" to complete the song.in additionTokyo Music School(Current:Tokyo University of the Arts) Professor Akataro Shimazaki wrote a song in 15 (Taisho XNUMX)1926),school song"Rikkyo of Glory" was born.That yearGraduation ceremonyWas sung publicly for the first time.Smartphone,Mobile phone OfRingtone melodyEven asDownloadit can.

The first cheering song "Go!Rikkyo Kenji "

Lyrics: Takemon Koto, Composition:Keiji Dobashi..21 (Showa XNUMX)1946), Was interrupted by the Pacific WarTokyo Roku University BaseballHas revived spectacularly. "In a new era, a newCheer song"At that timeCheer teamThe leader, Takemon Koto, is a collection of ancient and modern chants.chantI wrote the lyrics based on No. 300.

Second cheering song "St. Paul's will shine tonight"

Showa 2 (1927),USACaliforniaFresnoでNiseiThe baseball team "the Fresno Athletic Club", which was formed around the club, visited Japan and played a friendly basketball match with the basketball club of our university.After the match, the Fresno side sang the cheering song "St. Fresno Will Shine ..." of his team as "Rikkyo Will Shine ..." to congratulate the winning Rikkyo University.This song became a basketball club song, and eventually the universityCheer songIt became.It is also used as a chime at the beginning and end of classes.Detail is"Fresno baseball teamSee.

Third cheering song "Young eyebrows"

Fourth cheering song "Glorious Rikkyo"

Fifth cheering song "Win and sing"

Sixth cheering song "Shining Glory"

Student song "Purple Flag"
Shield mark
オフィシャル・シンボルであるShieldのマークは、建学の精神を具体的に表現するものとして、1918年(大正7年)にライフスナイダー総理が定めたものといわれている。楯のマークには「立」の文字の下に十字架と聖書がデザインされている。purpleとwhiteの2色のデザインで、紫は「王の色」、白は「清純の象徴」、白色の十字架は「キリストの純潔」を意味している[Annotation 28]。楯の中に書かれている「PRO DEO ET PATRIA」という言葉は「神と国のために」というLatinで、「普遍的なる真理を探究し、私たちの世界、社会、隣人のために」ととらえ、立教学院の目的として位置づけている[94][95].
Lily crest
lilyCoat of arms(Fleur de Lis) Is adopted as the secondary symbol next to the shield mark.[96].
School color
School color Thepurple.Shieldのマークの色に由来する[94]..Purple means "king's color"[95]..In addition, purple is the lyrics of the school song, "Purple smelling Musashinohara", which is a representative plant of Musashino.MurasakiIs also sung[Annotation 29].
school flag
bluish purpleOn the groundWhiteの十字架と左肩にGoldenの「立」が描かれている。楯のマークに由来し、楯と同じく、紫色は「王の色」、白色は「純潔・正義」を象徴し、十字架は「イエス・キリストとその愛」を、「立」の金色は研究・教育を通して追究すべき「真の価値」を象徴している。1924年(大正13年)にライフスナイダー総理と杉浦貞二郎学長とによって立案、制定された[95].
Main Building Morris Building (Ikebukuro Campus)
The main building (Building No. 1918), which was built in 7 (Taisho 1) with a donation left by Episcopal Church missionary Arthur Rutherford Morris, is called the "Morris Building".Designed by Murphy and Dana Architects in New York.The college Gothic style that was once popular in the United StatesSt. Louis Washington University,Princeton UniversityBut you can see it.
When it was first built, it was in the centerclock towerIs a three-story building that is more majestic than it is today, and was a symbolic "tower" that was higher than the surrounding area, but in 1923 (Taisho 12).Great Kanto EarthquakeSince the upper layer of the tower was damaged in, it was later rebuilt with the current two-layer structure, which is one layer lower when it is restored.Comparing the three-story building that was at the time of its construction, the University of Cambridge, EnglandSt. John's College,Queens CollegeIt is very similar to the building of Murphy and Dana Architects, and it seems that it was used as a reference when designing.
The Morris Pavilion was retrofitted and refurbished in 2012, but the three-story clock tower was not rebuilt.Morris PavilionTokyo selected historical buildingAlthough the building has been selected as a building, in addition to the fact that the preservation condition in the selection criteria is "the appearance and site conditions are preserved in the state at the time of construction", in recent yearsMitsubishi Ichigokan,Tokyo StationMarunouchi station building[Annotation 30]Since restoration projects are underway nationwide to restore buildings from the Meiji and Taisho eras to their original appearance, they may be restored as a symbol of Rikkyo University in the future.[98].
Ivy and red brick
本館正門から見て右側のIvyは、1924年に神学院のチャペルから移植されたキヅタで、一年中緑色をしている。左側は、Frank Lloyd WrightDesigned by MejiroJiyu Gakuen AsukakanWas transplanted in 1925.Natsuzuta crawls throughout the main building and leaves fall off in the fall.The brick structure that symbolizes the Ikebukuro campus is constructed by a masonry method called "French masonry," in which the longitudinal and fore-edge surfaces are arranged alternately.It is a very laborious construction method and has hardly been used since the middle of the Meiji era, but it is said that the reason for adopting this method in the Taisho era was in anticipation of its superior decorative points. ing[99].
Christmas illumination
Education and research
組織
Faculty
Department of literature(Ikebukuro Campus)

Following the flow from the time the university was foundedDepartment of literatureThe number of departments was the largest on campus, but with the reorganization in 2006, there were four departments, Christianity, Literature, History, and Education, and new specializations were added.In addition, a comparative literary / thought course was set up, but it was abolished in 4, and the literary creation section, thought / philosophy section, and culture / civilization criticism section became "literary thought specialization".This course is not a formal department, but students taking this course have their own courses.While belonging to the department you entered, take courses unique to the course and create as "graduation research" at the time of graduationLiterary artsSubmitted works, art research, and jointly produced video works.

Christian Department
Department of Literature

Japanese Literature Specialization
English and American literature

The English and American Literature Department reorganized by the Department of English and American LiteratureAmerican literatureIn his research, he is proud of being a "pioneer", and his academic advisor and collection of books are substantial.British literatureThen.ShakespeareIncluding,Romanticismliterature,Victorian literatureActive research.English studiesIn the fieldEnglish history,EnglishPhilologyIs the center.

Department of history

Japanese History Specialization
World History Specialization
Department of Transdisciplinary Culture

Department of Education
Faculty of Economics(Ikebukuro Campus)

Department of Economics

Economic analysis course
Economic and social course
International Economic Course

Divided into each course from the second year

Department of Economic Policy[Annotation 32]
Faculty of Business(Ikebukuro Campus)

With the goal of "cultivating leadership," we are developing our own program to develop human resources who can contribute to a globalized society.Collaboration with off-campus high schools and companies is also active, and undergraduate students work on project issues presented by companies through classes from the first grade, and acquire practical skills such as problem solving and presentations.
Faculty of Law(Ikebukuro Campus)

Department of Law
Department of International Business Law
Department of Political Science
Global Liberal Arts Program (Ikebukuro Campus)

Opened in 2017.As a general rule, it is possible to obtain a degree simply by taking courses that are taught in English. All GLAP students live in dormitories from the fall semester of the second year until study abroad.After that, all students will study abroad at partner schools overseas for one year from the fall semester of the second year to the spring semester of the third year.After returning to Japan, he will select a specialized area from the three fields of "Humanities," "Citizenship," and "Business," and in the fourth year, he will write a graduation thesis while taking the "Final Year Seminar."Ministry of education"Top Global UniversityIt was established in response to the adoption of "Creation Support".
Graduate School
Graduate School of Christianity (Master's Program / Doctoral Program)

Christian theology

First semester course

Christian Theology Course
Williams Course-For those who have more than two years of work experience in the field of Christianity.

Anglican Pastor Training School (Seminary)Anglican Theological CollegeThere is a unit exchange system with.

Graduate School of Business Design (Master's Program / Doctoral Program)
Graduate School of Letters (Master's Program / Doctoral Program)

Japanese Literature Major
English and American Literature
German Literature Major
French Literature Major
History major
Department of Transdisciplinary Culture

The name was changed from the Department of Geography in April 2010.Conducts research and education that integrates human geography, cultural anthropology, archeology, folklore, and area studies.

Educational major
Comparative Civilization Major

We have established four research areas (subject groups): "Modern Civilization Area", "Civilization Engineering Area", "Language Multiculturology Area", and "Civilization Representation Area".

Graduate School of Economics (Master's Program / Doctoral Program)

Economics Major

A working adult course is set up in the first semester course.It is possible to take mainly courses that are offered at night and on Saturdays.
We have the only graduate student association of our university.

Graduate School of Business Administration

Business Administration (Master's Program / Doctoral Program)

First semester course

Academic Course-Course for Researcher Training
Professional Course-Course for Highly Professional Training
リーダーシップ開発コース - 人づくりと組織づくりの高度専門人材育成のためのコース

Specialized field

Management field
Marketing field
Accounting & Finance

Department of International Business Administration (Master's Program)

All subjects are offered in English

Graduate School of Science (Master's Program / Doctoral Program)

Physics major

There are theoretical physics laboratory, nuclear / radiation physics laboratory, and space / earth system physics laboratory.

Chemistry major
Mathematics
Department of Life Sciences

The faculty members are divided into three areas: "Molecular Biology", "Biochemistry", and "Molecular Cell Biology".

Graduate School of Social Sciences (Master's Program / Doctoral Program)

Sociology Major

In 2006, the two majors, Sociology and Applied Sociology, were reorganized into one major. There are six research areas: "Social Research Area", "Policy Research Area", "Cultural Research Area", "Urban Research Area", "Media Research Area", and "Communication Research Area".

Graduate School of Law (Master's Program / Doctoral Program)

Department of Law and Politics

In 2006, the Department of Comparative Law, the Department of Civil Criminal Law, and the Department of Political Science were reorganized into the Department of Law and Political Science.The educational goal is to develop basic research abilities and acquire advanced specialized knowledge by taking courses that transcend the boundaries of law and politics.

Graduate School of Tourism (Master's Program / Doctoral Program)

Tourism major

There are three fields: "Tourism Behavior / Tourism Culture Research", "Tourism Area / Tourism Planning Research", and "Tourism Industry / Tourism Business Management Research".

Graduate School of Community Welfare (Master's Program / Doctoral Program)

Department of Community Welfare

It consists of four fields: "Social Welfare Studies", "Community Policy Studies", "Sports Wellness Studies", and "Welfare Human Studies".CurriculumExpand.

Graduate School of Contemporary Psychology (Master's Program / Doctoral Program)

Psychology major
Department of Clinical Psychology
Department of Visual Somatic Psychology

The research area consists of three departments: "basic research" (theoretical research), "production / expression" (practical research), and "produce" (management research of art production).

Graduate School of Business Design (Master's Program / Doctoral Program)

Business design major

It is a business school type graduate school for working adults, and it is a requirement to apply that you have at least two years of work experience.

Graduate School of Social Design for the 21st Century (Master's Program / Doctoral Program)

Department of Comparative Organizational Networking

Research areas include "community design", "crisis management", and "social organization theory".

Graduate School of Intercultural Communication

Intercultural Communication Major (Master's Program / Doctoral Program)

A complex study of the four fields of "intercultural communication," "environmental communication," "language communication," and "interpretation and translation communication."

Department of Language Science (Master's Program)

Opened in April 2012. Two areas, "Language Science" and "Language Education", have been established.

Graduate School of Law (Law School)
Affiliated organization
Research Center

American Institute

Established in 1939 as the first research institute at Rikkyo University.

Christian Education Institute
Latin Americagraduate School
Social Welfare Research Institute
Tourism Research Institute
Asian Area Studies (CAAS)
English Language Education Institute
Church Music Institute
Japanese Studies Institute
Wellness Institute
Business Law Institute
Global City Research Institute
ESDgraduate School

Graduate School of Social Design
Faculty of Community Welfare

Community Welfare Institute

Faculty of Business Administration
Faculty of Economics

Economic Research Institute

Graduate School of Law Affiliated Organization

Legal Profession Research Institute

Graduate School of Science

Advanced Science Measurement Research Center
Institute for Molecular Science, Future
Life Science Research Center
Mathematical Physics Research Center

Faculty of Contemporary Psychology

Institute of Psychological Arts and Humanities

Psychological Education Counseling Center
Atomic Energy Research Institute (2-5-1 Nagasaka, Yokosuka City, Kanagawa Prefecture)

Established in 1957.The reactor donated by the Episcopal Church reached its first criticality in 1961, but shut down in 2001.Currently being decommissioned.

genderforum
Rikkyo Gakuin History Material Center
Business Creator Creation Center
Peace and Community Research Organization
Ranpo EdogawaMemorial Mass Culture Research Center
Symbiotic Society Research Center

Donated by "Resident Library"NGO-NPOIt holds related materials and is open to the public.Saitama UniversityCollaboration with the Center for Symbiotic Social Education and Research.

Social Information Education and Research Center
Tourism ADR Center
University-wide common curriculum management center

University-wide common curriculum management center

English Education Laboratory
German Education Laboratory
French Education Laboratory
Spanish Education Laboratory
Chinese Language Education Laboratory
Language Education Laboratory

Comprehensive education subject concept and management team

Humanities support group
Nature / Information Science Support Group
Social science support group
Sports Human Science Support Group

Language Center
English Discussion Education Center
Japanese Education Center
School / social education course

Teaching course
Curator course
Librarian course
Social education director course

President's office
Education Department
Student Department
Career center
Niiza Campus Office
Health room
International Center
Media center
Volunteer center
Admission Center
Research Initiative Center
University Education Development and Support Center
Human Rights and Harassment Countermeasures Center
Global Education Center
Rikkyo Second Stage University

A lifelong learning institution for people over 50 years oldTraining periodIs one year.The curriculum consists of "Aging Society Liberal Arts Courses", "Community Design and Business Courses", "Second Stage Design Courses", and "Seminar / Completion Thesis".Although it is not a university approved by the Ministry of Education, Culture, Sports, Science and Technology, graduatesSchool education lawA "Certificate of Course" based on the provisions of Article 105 will be issued.
Chapel

Rikkyo Gakuin Chapel of Saints (Ikebukuro Campus)
Rikkyo Gakuin St. Paul's Chapel (Niiza Campus)

library

Ikebukuro Library

In 2012, the main building, Ikebukuro Media Library, Humanities Library, Social Sciences Library, and Natural Sciences Library were integrated.

Niiza Library
Niiza Preservation Library

Former Edogawa Rampo Residence
Rikkyo University Press
Education
The university-wide curriculum, which started in 1997, is a mechanism introduced as a new development method for general liberal arts subjects, and the subject group called "Rikkyo subjects" included in this curriculum has been adopted as a "characteristic university education support program". Has been done.
Program for supporting contemporary educational needs(Modern GP)

Fostering Bilingual Business Persons-Multilayer Immersion Education Program- (Adopted in 2004)
CBLS Program through Science and Mathematics Education Collaboration-Specialized Education Program "Community-Based Learning in Science Education" through Science and Mathematics Education Collaboration with Toshima Ward- (Adopted in 2005)
Training of human resources who utilize intellectual property in international business (adopted in 2006)

Unique University Education Support Program(Special GP)

Rikkyo Courses: Course development to learn from the spirit of founding (adopted in 2005)
Development of university-wide student support centered on student counseling (adopted in 2006)

Dispatch type advanced human resource development cooperative plan

CSR (Corporate Social Responsibility) Internship Program (adopted in 2005)
Dispatch-type business creator training program by the Graduate School of Business Design (adopted in 2006)

Law school formation support program

Construction of online sharing system for original proceedings (adopted in 2004)

"Attractive Graduate Education" Initiative

Research Workshop for a Sustainable Future (Aiming to Build Intercultural Communication Studies) (Adopted in 2005)

Graduate Education Reform Support Program

Strategic development of tourism innovators by the Graduate School of Tourism (adopted in 2007)
Student life
School festival
Rikkyo University's school festival is called St. Paul's Festival (SPF) on the Ikebukuro campus and IVY Festa on the Niiza campus, and is held on both campuses every fall.
St.Paul's Festivalは学園祭のNo.1を決定する「学園祭グランプリ」で2019年にMVPを獲得。「ベストオブ学園祭」でも2017年に大賞に選ばれるなど、注目度が高い学園祭で、来場者数は毎年5万人を超える。 立教大学広告研究会が主催するミス立教コンテストが同時開催され、グランプリを選出する。ミス立教出身者の多くは、アナウンサーやモデル、タレントなどで活躍している。また、ミスター立教コンテストも開催されている。
St.Paul's FestivalはTokyo Six University School Festival FederationIs a member of.
Sports
Rigid Baseball Club TheTokyo Roku University Baseball FederationBelongs to.Many graduatesProfessional baseballIs proceeding to.Also, in the early daysAll Japan University Baseball ChampionshipHas won three times.The uniform has a simple design with dark blue vertical stripes on a white background on both the top and bottom.New York YankeesIt is made to imitate the uniform of.On the hatlilyCoat of arms(Fleur de Lis)Butマ ー クIt is used as.The notation of the school name on the chest is "RIKKIO", which is different from the Roman alphabet notation, but it was designed so that I and K are symmetrical (IKKI).logoIs. 2017年にはIn XNUMXTokyo Roku University BaseballThe 66th, which won the Spring League and subsequently participatedAll Nippon University Baseball ChampionshipSo, he won his fourth victory in 1958 years since 59.
The track and field club is a traditional organization that celebrated its 2020th anniversary in 100. We are working in cooperation with the alumni association, Shiseikai.Men's long distanceHakone Ekidenで、第33回大会総合3位を最高位に27回出場の記録があるが、1968年(昭和43年)を最後に箱根路から遠ざかっている。2018年から立教箱根駅伝2024事業が開始し、創立150周年を迎え第100回大会となる2024年の箱根駅伝出場を目標に、立教の誇りと伝統校復活のため、強化を進めている。
The swimming club was founded in 1921 (Taisho 10) and is a traditional team that celebrated its 2020th anniversary in 100.Currently, it consists of a swimming division and a synchro division.In the past, in 1936 (Showa 11)Berlin olympicStarted winning the world new gold medal for two current students at the 800m free relay.Japan Championship Swimming Tournament,Japan Student Championship Swimming TournamentThere was also a time when he was active in such activities and was called Swimming Rikkyo, leading the Japanese swimming world.The era of stagnation has continued for a long time, but in recent years promising players have joined the club, and some players are participating in the Universiade Japan National Team and the Japan Championships, and the strengthening is progressing.
American FootballThe club (St. Paul's Rushers) belongs to the Kanto Student American Football Federation 1st Division B block.The history of American football in Japan was a professor at Rikkyo UniversityPaul RushThe official match from Japan, which was held on December 1934, 12, began with the match between Rikkyo University and Meiji University.Since then, Rikkyo Rasher's has been a strong club with a tradition of having participated in the Koshien Bowl, which competes for the best student in Japan as Japan's oldest American football team, six times and won four times.In addition, Paul Rusch said, "JapanAmerican FootballCalled "Father of"Rice bowlThe best player in the (Japan Championships) will be awarded the Paul Rusch Cup in his name.The nickname of Rushers is also associated with Rush.
Rugby clubWas founded in 1923,Kanto Rugby Football AssociationBelong to.Kanto University Rugby Counterattack GroupI'm fighting in.It boasts a tradition formed in the early days of rugby.It has been sluggish for a long time, but in recent years it has shown signs of recovery. Promoted from Group B to Group A in 2020.
Soccer club, founded in 1923. Won the 1953 All Japan University Championship.Won the Kanto University Soccer League 1st Division three times in the past (3, 1954, 1959).Produced many Japanese national team players and contributed to winning the bronze medal at the Mexico Olympics. The OB is also a traditional team with multiple Japanese national team coaches.He was called the father of Japanese soccer because an active student player was elected to the Japanese national team.Dettmar CramerCramer also contributed to the development of the soccer club. Runner-up at the 1970 Emperor's Cup.At this point (at the end of the 2020 Games), the student team has advanced to the final Emperor's Cup final. Present in the 1990sJapan Football AssociationChairman'sKojima TajimaWas a soccer club coach.After a long slump, he returned to the Kanto University Soccer League in 2018 for the first time in 41 years. As of 2021, he belongs to the Kanto University Soccer League 2nd Division.
basket ClubWas founded in 1921.All Japan Basketball Championship7 times,All Japan University Basketball ChampionshipAn old man who won 6 times in the basketball world, one of the most traditional schools in the basketball world, producing Japanese national team coaches / players and association presidents.Although it had been in a slump for a long time, it has been strengthened in recent years, and as of 2021, it belongs to the Kanto University Basketball League 3rd Division.
Sumo clubWas founded in 1919. 1964National Student Sumo ChampionshipFirst from Rikkyo UniversityStudent YokotsunaWas produced. From the 1980s to the early 1990s, there was a shortage of members, and many "helpers" from other departments also participated.The situation is the movie "It was chewy.(1992 Screenplay / Director Masayuki Suo), and won the 16th Japan Academy Prize for Best Picture. In 2018, the first female captain was born at the men's sumo club of student sumo and became a hot topic.[101][102]..This year, he advanced to the best 2 for the first time in 40 years in the Incare team B class (8nd division league).[103].
The boat club was founded in 1948.There is a boathouse and a training camp in Toda City, Saitama Prefecture, and they practice at the Toda Rowing Course.The historic Hitachi Meiji University Regatta (a boat competition between Nihon University, Rikkyo University, and Meiji University) is also being held.At the Japan National Collegiate Championships, the men's fours without a steering wheel in 2002 and 2015, and the women's eight in 2019 won the championship.In the All Japan Championship, in 2016, it became a strong school in recent years, winning the men's fore without a steering wheel for the first time in the 68th year of its founding, and the women's double scull in 2019.
馬術部は1927年創部。富士見総合グランドにある馬場で練習活動を行っている。2019年には「第69回全日本学生賞典障害馬術競技大会」で創部以来初となる個人優勝を果たした。
University personnel and organizations
University related organizations
As an alumni association of Rikkyo University, "Rikkyo University Alumni Association"Is installed.
List of university personnel
Facility
campus
Ikebukuro Campus (TokyoToshima wardNishi Ikebukuro3-34-1)
Faculty (Faculty of Letters, Faculty of Economics, Faculty of Science, Faculty of Sociology, Faculty of Law, Faculty of Business Administration, Faculty of Intercultural Communication)

Graduate School (Graduate School of Letters, Graduate School of Economics, Graduate School of Science, Graduate School of Sociology, Graduate School of Law, Graduate School of Business, Graduate School of Business Design, Graduate School of Social Design, Graduate School of Intercultural Communication, Graduate School of Law (Graduate School of Law), Graduate School of Artificial Intelligence Science)
- Ikebukuro StationAbout 7 minutes walk from the west exit.
Purple pennants, the school color of Rikkyo University, are used in the shopping district at the west exit of Ikebukuro Station.
Ikebukuro campusivyIt features an overview of red bricks entwined with the "Main Building" (also known as Morris Building), "Daiichi Shokudo", "Building No. 2", "Building No. 3", "Maser Library Memorial Main Building (former Library Main Building)" and "Rikkyo Gakuin" Chapels of Saints (Chapel)" isTokyo selected historical buildingIs.In addition, "Maser Library Memorial New Building (former Library Main Building New Building)"建築 家-Kenzo TangeIt is a design of.
From a unique atmospheremoviesAnd dramaLocation shootingOften used in.
Rikkyo UniversityJapan Anglican SocietyBecause it is a system, the students who believe in Christianity are close to Ikebukuro.Meijiro SeikokaiWe are actively engaged in church activities.Of course, Rikkyo is actively supporting the church activities of its students.
Niiza Campus (SaitamaNiiza cityKitano1-2-26)
Faculty (Faculty of Tourism, Faculty of Community Welfare, Faculty of Contemporary Psychology)
Graduate School (Graduate School of Tourism, Graduate School of Community Welfare, Graduate School of Contemporary Psychology)
- Shiki Station15 minutes walk from the south exitSchool bus4 minutes,Seibu Bus<For Tokorozawa Station East Exit> or <For Kiyose Station North Exit> Get off at "Rikkyo Mae".
- Niiza station20 minutes walk from the south exit, 6 minutes by school bus, Seibu bus <for Shiki station south exit (via Kitano entrance)> get off at "Rikkyo Mae".
In 2006, the entire Niiza campusGood Design AwardAwarded the architectural and environmental design category.
Rikuzentakata Satellite (Rikuzentakata Global Campus)
Tamachi Satellite Campus (Campus Innovation CenterTokyo)
Sports Facilities
Main facilities on the Ikebukuro campus
Paul Rush Athletic Center
A general gymnasium with 2 basement floors and 5 floors above ground.There is an arena, a training room, a running course, a 50-meter heated pool, and a tennis court and futsal court on the roof.The name of the museum is derived from Dr. Paul Rusch, a former Rikkyo University professor who came to Japan in 1925 and worked to popularize American football in Japan and to revive sports after the war.
Main facilities on the Niiza campus
St. paul's field
Boasting a total area of ​​approximately 15,299m2, it is an all-weather athletics stadium equipped with 400 lanes (6 lanes on a straight track), a jumping ground, a throwing ground, and an infield (artificial turf) that can be used for both rugby and American football.
St. Paul's Aquatic Center
An indoor heated pool officially recognized as a domestic standard pool for swimming by the Japan Swimming Federation.The layout (50m x 10 courses, 25m x 8 courses [2 sides]) can be changed according to the application, and the water depth can be set in 6 stages.It is also open to Niiza citizens.
Baseball club ground
Completed in 1966, this is a dedicated baseball ground with 8,400 square meters of artificial turf.The artificial turf is the same as the Meiji Jingu Stadium.Nearby is the Chitoku Dormitory, where players from the baseball club live, and an all-weather indoor practice area with artificial turf.
gymnasium
A huge gymnasium with 5 arenas for indoor competition.There are dedicated facilities such as a training room, shower room, boxing area, wrestling area, and ring.
Baseball field, tennis court, American football field, hockey field, soccer field, rugby field, bow field, shooting field, automobile club garage, dressage, equestrian club room building, pony link, stables, training building, clubhouse, clubhouse annex Physical education facilities dedicated to each department of the athletic club.
History Museum
Rikkyo Gakuin Exhibition Hall (on the Ikebukuro campus)
Opened in 2014 as a place to disseminate the history and traditions of Rikkyo, as well as educational and research efforts.In the exhibition space on the second floor, which retains the atmosphere of the old library, you can learn about the history of Rikkyo Gakuin through the exhibition of valuable materials, touch panel displays, videos, and photographs.
Former Edogawa Rampo Residence-Popular Culture Research Center (Ikebukuro Campus)
The mansion where the detective novelist Edogawa Ranpo moved from 1934, the storehouse used as a library, and nearly 4 books were transferred to Rikkyo University in 2002, and the Edogawa Ranpo Memorial Mass Culture Study in 2006. Center established.The storehouse is designated as a tangible cultural property designated by Toshima Ward.The center is currently conducting research and preservation, and is open to the public.
Other facilities
Studio building (on the Niiza campus)
A studio for video production with an area of ​​about 200m2 and a height of about 5m under lighting. It has a two-sided R-specification white horizont wall and a 2m x 5m blue back curtain for chroma key composition.Equipped with basic lighting equipment, it is possible to shoot full-scale movies, videos, still photos, etc.
ロフト教室(新座キャンパス 6号館内)
最新の自動収納式の観客席(176席)を備え、舞台エリアではダンスや演劇の本格的な公演が可能。座席を収納すると約300m2のフラットな板張り空間としても利用できる。
シアター型教室(新座キャンパス 6号館内)
4Kデジタルプロジェクターを備えたシアター型教室。デジタルシネマの最先端スペックを備えた上映用施設として利用される。
Foreign relations
There is Ikebukuro campusToshima wardVarious activities are being carried out in collaboration with Toshima Ward, such as concluding an "Agreement on Educational Cooperation between Toshima Ward and Rikkyo University" and jointly establishing "Toshima Education and Culture Studio 21".
Agreements with other universities
系列、姉妹校
Affiliate school
School corporation Rikkyo GakuinIn, all the educational institutions that have been set up are treated in the same way, with the university at the top.Affiliated schoolは設置していない。そのため、本節にてまとめている。
Sister school
School corporation Rikkyo Jogakuinは同一人物によって設立されたことから基本的な信条を同じにしている。
Related schools
Rikkyo University is a sect of ChristianityJapan Anglican SocietyBelong to.
Relationship with society
Rikkyo and movies
Rikkyo University has produced a large number of filmmakers, including film directors who are active both in Japan and overseas. From the 1970s to the 1980s, there was a lecture on "Film Representation Theory" in the general liberal arts course of the university, and movie-loving students were lecturers.Shigehiko HasumiUnder the influence of (later President of the University of Tokyo), he carried out activities with a certain ideology and partisanship, not just club activities.As club activities, Rikkyo SPP (St. Paul's Production), which is a movie production circle, and an independent movie production circle independent of SPP, "Palodias Unity, Etc., and expanded the activity while influencing each other with the members and their friends.
A series of movie activities is RikkyoNouvelbergIt is also said that many graduates are directors of movies (television) and then release works that will leave a memory in Japanese movies.Even though Rikkyo University at that time did not have any film-related faculties or departments, it was the reason why many filmmakers were produced.Shigehiko HasumiIn addition to the great influence of Hasumi, it can be said that the voluntary activities of the students who responded to Hasumi were born.[104]
2006年には、新座キャンパスに現代心理学部・映像身体学科が設置され、映画・映像制作が学べる環境が整っており、気鋭の若手映画監督も生まれている。
footnote
注 釈
Source
Primary materials such as public relations materials and press releases
Related literature
Rikkyo Gakuin XNUMX-year history compilation committee "Rikkyo Gakuin XNUMX-year history" School corporation Rikkyo Gakuin,Year 1974
Rikkyo Gakuin 2000 Year History Compilation Committee "Rikkyo Gakuin XNUMX Year History Catalog: Bricks and Ivy" Rikkyo Gakuin, XNUMX
Related project links
外部 リンク