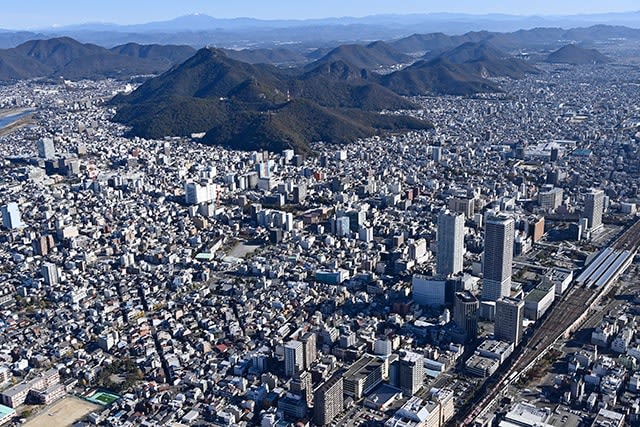 写真 
School trips and excursions are possible, club activities have no restrictions on practice time Gifu Prefecture, which summarizes guidelines after "prevention of spread" is lifted
 
If you write the contents roughly
In principle, school trips, excursions, and work experiences were canceled or postponed, and guidelines were given to each school. 
On the 16th, Gifu Prefecture was subject to priority measures such as prevention of spread, and the school had restrictions on the time of activities and the implementation of practice games ... → Continue reading
 Gifu newspaper
---
Wikipedia related words
If there is no explanation, there is no corresponding item on Wikipedia.
School excursion
School excursion(Shugakuryoko) isJapanInprimary school,Junior high school,high school,Compulsory education school,Secondary school,Special schoolElementary school / junior high school / high schoolEducation,school eventAs part ofStaffDepending onChildren, studentsAccompanies overnight with group behaviorA tourFor trainingTravel. Especially with "accommodation" and "destination to some extent remote place"Hiking,Visit to social studiesIs distinguished from "accommodation is not an encampment"outdoor activitiesDistinguished from.
Overview
Mainly in the final year,Junior high school,high schoolThen, it is often held in the second year. The reason is that in the third yearEntrance examination-Entrance examThis is because there are upcoming events related to career paths. Some schools do this in their first year of high school. Also, rarelyToyama University Faculty of Human Development Junior High SchoolThere are also cases where it is held twice in the second and third grades.
school'sCurriculumAboveSpecial activityTwo ofschool eventIt is positioned in.School excursions in Japan have been carried out under names such as "long excursions" since the Meiji era, and since they were conducted in different formats in various places, in 1900 (Meiji 33), the Ministry of Education's ordinary school affairs The bureau is being implemented in GermanyEducational tripThe "German School Excursion" was published with reference to the above, and a concrete implementation method was prepared.[1].. German pedagogical scholar in "German School Trip"Christian Gotthilf SalzmannIntroduces a model that was carried out several times at a school in Schnefental from 1784 to 1803.[1].
School trips outside JapanTaiwan, South KoreaExists as a remnant of the Japanese era,People's Republic of ChinaBut it's being done[2].EuropeOvernight trips exist as school events in countries as well.
From the beginning of the 17th century to the beginning of the 19th century, in England, "Grand tourThere was a lot of travel called the (grand tour), which was a privately-sponsored trip with limited participation by those who could afford it, and the duration was long, months to years.[1].
Origin
School trip-like school events in JapanMeiji EraGo back to.1882(MeijiTochigi prefecture first junior high school (currentlyTochigi Prefectural Utsunomiya High School) Students are led by teachers,Tokyo-(I.e.XNUMXnd time opened inNational Business ExpositionThe tour is said to be the beginning of a "student/student group trip" in Japan.1886(Meiji 19)Tokyo Higher Normal School(Tokyo University of EducationThrough, the currentUniversity of Tsukuba)But"Long tripThere is a record that it was carried out for 12 days under the name. According to materials from the National School Trip Research Association, from TokyoChibaEastern endChoshiWalked to "carrying a gun for military gymnastics"[3].
The term "school trip" meansNagano Normal School(CurrentShinshu UniversityFaculty of Education) Performed in the same way,1887(20th year of Meiji)May 4It is said that it was used for the first time when it was published in the published "Dainippon Education Magazine No. 54". This is theMinister of EducationMet,Yuri MoriResisted the introduction of military-like elements in the reform of normal education byHideo TakamineThe Tokyo Higher Normal School Principal introduced the elements of academic research into march travel.School excursionBecause it came to be called[4]. From the planning stage, what was planned under the name of a school excursion was the concept established in March 1887 (Meiji 20), according to the description of "Founding Sixty Years" in Tokyo Bunka University and Tokyo Higher Normal School. Met[5]. Also,1895(Meiji 28), Tokyo Higher Normal SchoolUniversity of Tsukuba Junior High School/High School), all studentsKamakuraA "school excursion" was carried out in the process of walking up to and spending 1 days and 2 night.1896(Meiji 29), Nagasaki Prefectural Nagasaki Commercial School (currentNagasaki City Nagasaki Commercial High School)ButShanghai(At that timeClear country), and is said to be the first overseas school trip in Japan.[6].
School excursions began to take place in various parts of Japan, but the format was different in each place.[1]..Therefore, the Ministry of Education's Ordinary Academic Affairs Bureau published "School Trips in Germany" in 1900 (Meiji 33) with reference to the educational trips carried out in Germany, but according to it, "School Trips Toha All School Students Teacher's guidance Noshita XNUMX days (accommodation) Travel, physical education, intellectual education, emotional education, etc.[1].
ShowaEntering the timesHigher elementary schoolOn June 1940, 6, the Ministry of Education passed restrictions on school excursions when school excursions with accommodation were permitted.[7],1943(Showa 18)Pacific WarUntil banned by the worsening of the war situation,Ise Shrine,Shinohara Jingu Shrine,Itsukushima shrine,Kotohira Shrine such asNational ShintoLead to educationShrineA school excursion with a destination of[8].. However, these are for the purpose of enlightening Shinto thought and although some of the current antique art tourism was being conducted.[9], The guidebook for school excursions before 1940 did not highlight the cases of introducing antique art tourism to school excursions, and it was not general[10].. Also, the old systemHigher commercial schoolThen, from the advocacy of "cultivating talented people who can fly abroad",Korean PeninsulaAnd Mangung areaEast AsiaConduct a school trip toToa Doubun ShoinIn some cases, students were asked to submit a report after the trip.
After the Pacific War,1946(Showa 21) Osaka City Higashi Senior High School (currentlyOsaka City Higashi High School) Is KyushuAsoIt is said that he resumed his school trip to. It was fully resumed in the 1950s, and at the same time, antique art tourism is being actively adopted. The journal "School Trip" (published by the Japan School Trip Association), which was published as a specialized magazine for school excursion officials, encourages the incorporation of antique art tourism into school excursions. It includes explanations of works of art, advance instruction using photographs, practical instruction examples in the field, and educational principles for visiting old art. The reason for this conversion is the shrine and temple tourism boom in the mid-1950s,NationalismIf we avoid shrines such as Ise Shrine from the policy of denying education, it is thought that because of the convenience of transportation and the environment for accepting group accommodation, the destination was inevitably centered in Kyoto/Nara.[8].. Also, from 1970 to 1980, transportation was not as diversified as it is today.TrainSince it was used for school excursions, it was also possible to set a dedicated train time in advance and set up a train for exclusive use of school excursions that collectively undertakes transportation for school excursions at several schools (see detailsSchool excursion trainSee). After that, in private high school1970 eraAfter the second half,National high schoolOr even in public high schools1990 eraAfter the second half,aircraftThe number of uses has increased, and some private high schools also choose overseas destinations.1980 eraIt has increased since the latter half.
Major school trip destinations
primary school
Relatively close to the region(I.e.Trips to are mainstream. For exampleSouth KantoIfsunlight-Nasu-Hakone-Izu-Niigata-NaganoAnd so on,South Tohoku,North Kanto,Chubu regionFrom the eastTokyoAnd Kanagawa prefecture (Yokohama-Kamakura-Enoshima) And so on.KinkiIfNara-京都-Osaka-Ise Shima-NankiThere are many. In a groupbathingFor the purpose ofSpaOften select areas with Also,West Japan-Southern JapanThen.Peace learningAs part ofHiroshima-Nagasaki-OkinawaThere are many places to go to.
Junior high school
HokkaidoSchools in major cities in Hokkaido (mainlySapporo,Hakodate),Tohoku regionThe school ofCapital AreaTo the metropolitan area and the Chubu region,Chugoku-Shikoku regionMost schools go to the Kinki region and schools in western Japan go to eastern Japan.
The main destinations for school excursions are Tokyo, Nikko, Parliament Building, Imperial Palace, and Haneda International Airport (above 1970s)Tokyo Dome City,Tokyo Disney ResortSuch as theme parks,Tokyo Tower-Yokohama Minatomirai 21-Tokyo Sky TreeLandmarks, such asHouses of Parliament-Tokyo Stock Exchange-Bank of Japan Head OfficeThere are many spots related to Japanese politics and economy.
In Kansai京都-Nara OfHoryuji temple-Todaiji Temple-Kofuku-ji Temple-Yakushiji Temple-Kiyomizu Temple-Kinkakuji Temple-Byodo-in Temple-Sanjusangendo-Kyoto Imperial Palace-Nara ParkTemples, Buddhist temples, historical buildings, etc. Also, in recent yearsUniversal Studios JapanThere is also the opening ofOsakaTo go to school,Great Hanshin EarthquakeWas a disaster areaKobeThe number of schools going to disaster prevention learning is increasing.
At private junior high schoolHokkaido,OkinawaIn recent years, there are many cases of going to. In the area of ​​Hokkaido, historical buildings (Sapporo Clock Tower,Hokkaido Government Red Brick Government Building,Hokkaido University campusEtc.) orSapporo TV Tower,Otaru Canal, Motomachi district of Hakodate,Goryokaku,Furano-BieiThere are many lavender fields.
On the other hand, it is not literally seen as Monomi YuzanLearningTheOsamuGo to school excursion with the main purpose of learning activitiesFieldwork,Area survey,CoverageSchools that conduct activities and put together reports (University of Tsukuba Junior High School,Aichi University of Education Okazaki Junior High SchoolEtc.), and there are places where traditional forms are still inherited.
high school
Tokyo and public and privateKinkiIs long mainstream[11]However, in recent years,Pacific WarFor the purpose of re-experienceHokkaido-Hiroshima-Nagasaki・Many schools select destinations such as Okinawa. Also,Shikoku,KyusyuIn areas where little snow falls, such as hands-on learningSkiSome schools are implementing.
Since the 1990s, not only in Japan,Hawaii,AmericaWest Coast, United Kingdom, South Korea,TaiwanSchool trips outside Japan such as[12].. In particular, private schools often use school excursions abroad to promote schools.
There are some opinions that shrines and temples are treated specially for a particular religion, so the number of schools that choose such places is decreasing. However, some argue that visiting those places for the purpose of learning history or for tourism really treats particular religions specially.
In junior high school and above, for the purpose of social tour,Government office,Infomation-Newspaper company,TV stationIt is also becoming possible for small groups to observe such activities. The purpose is often to understand those destinations as a workplace as part of career learning. Also, in some high schools, to understand where to go toUniversityThere are also examples of research facilities being visited as research destinations. These are mainly cases where schools outside the metropolitan area visit the metropolitan area, but on the contrary, in schools in the metropolitan area,Agriculture:There are also examples of agricultural experience in remote areas (for example, in schools around Tokyo, to the north Tohoku region, etc.) in order to deepen understanding of industries, societies, and cultures outside the metropolitan area.
If a school excursion is conducted in the year of the large-scale exposition,expositionVisits are often the main activity. 1970s oldOsaka ExpoSince 2005Aichi ExpoUntil then, there are many cases. In that case, tourist sites and industrial facilities in the surrounding area are often used as sub-visit sites.
Great East Japan EarthquakeInFukuoka Prefectural Shuyukan High School[13]Such as largeEarthquakeSome schools go to the stricken area to learn and experience the damage and reconstruction after an earthquake occurs[14].
Traveling abroad
Increasingly, the number of destinations outside of Japan is increasing as a destination for school excursions. The purpose is to cultivate an international sense, but the cost is higher than in Japan, and safety considerations are required.
2011Every year, 737 schools (304 national and public schools, 433 private schools) conducted the training. The implementation rate was 8.0% at national or public high schools and 32.8% at private high schools.[15].. The implementation rate tends to be high in the Tokyo metropolitan area, where there are many private high schools, and in western Japan, which is geographically close to South Korea and China.
In 2011, the travel destination ratio was Southeast Asia 29.7%, South Korea 21.2%, North America 17.6%, China 11.8%, Taiwan 8.5%, Oceania 7.7%, and Europe 3.6%. Although there are many neighboring Asian regions, there are cases where private high schools in metropolitan areas such as the metropolitan area go far away, such as in Western countries.
Features
Faculty and staff
The faculty members to lead are not only the faculty members in charge of the relevant grade, such as the class teacher, the grade chief, and the deputy teacher, unlike travel at other school events such as excursions.head teacher(Sometimes as a substituteProfessor)When,nursing teacherIs often added.In addition, when the principal, school nurse, etc. are absent from the school due to the school trip lead, the school affairs agent will take over the school affairs.
Standard
In conducting school excursions at public schools, regarding elementary and junior high schools (excluding prefectural junior high schools)Board of education, High school, secondary school,Special schoolAnd for prefectural junior high schools, the board of education of each prefecture or ordinance-designated city sets the standard by notification.[16][17].. In particular, there are many cases where the total amount of travel is limited or the travel period is capped to reduce the burden on parents. There are also examples where the destination is limited to a certain area or the total travel (movement distance) is set to an upper limit. As a result, the itinerary for school trips at national or public schools isCompulsory education schoolIn principle, 1 days and 2 night, high school (Secondary schoolIncluding), the upper limit is about 5 days and 6 days. In addition, as a rule, overseas travel is limited to high schools (including secondary education schools), and it is extremely rare for elementary and junior high schools to carry out school excursions outside Japan.
On the other hand, private schools are not subject to such restrictions, so it is not unusual for elementary and junior high schools to travel abroad. In addition, itineraries tend to be longer than public schools, and according to a survey in 2008, only 5% of national high schools or public high schools have an itinerary of more than 23.8 days, while private high schools 53.9%, more than double[18].
Reexamination of significance
Voice asking the significance of implementation
Once ((1960 eraPreviously) When the income of the general public in Japan was low and the high-speed transportation network was not well developed, it was difficult to have the opportunity to go on a family trip to a distant place, so it is the basis of a school trip to spread the word. It was supposed to be a purpose. However, now that income has risen and the high-speed transportation network has developed,Private carThere are also voices asking the significance of school excursions, as more and more families travel with their families frequently and travel far away, including overseas.
In addition, there are cases where school excursions are abolished as described below due to voices worried that it will be negative for the imminent advancement to school and employment, and criticism of the adhesion between schools and boards of education and travel agencies. Exists.
However, "I will learn the desirable attitudes and habits of interpersonal relationships through the experience of communal living spending day and night with my friends during my short school days." Playing an important role in forming human beings for the sensibilized generation through the experience of "getting deeper from familiarity with the local nature and culture" and "gaining desirable experiences of collective life and public morals"[19]From this perspective, many school officials, students, and parents have a positive view on school excursions so far, and few schools have decided to review school excursions themselves.
However, there are also schools that stopped the term "school excursion" and replaced it with the term "accommodation training".
Incidentally,Low income,Welfare recipientThere is also an opinion asking the significance of this because it is not uncommon for families to find it difficult to find out the cost of their school trip reserve fund due to the increase in the number of students. .
Example of abolition of school excursion
As an example of the abolition of school excursions,Miyagi Sendai Second High School-Ibaraki Prefectural Tsuchiura Daiichi High School-Toyama Prefectural Toyama Chubu High School・31 Shimane Prefectural High Schools, privatelyHakodate La Salle High School-Private Musashi High School-Waseda University High SchoolAnd so on.In addition, some schools have canceled school trips due to scandals at their school trip destinations.However, in this case as well, out-of-school training such as off-campus training and university class experience that accompanies accommodation instead of school excursions is often conducted (eg Hakodate La Salle → High 1 in October).HiyamaIn the jurisdictionOkushiri IslandDisaster learning at.Sendai Daini High School → High School 1 in JulyMt. KurikomayamaClimbing in 2 days and 3 nights).
In addition, there are schools that offer a certain amount of courses, from which students can choose the course that suits their individual wishes (of course, they do not act in the entire academic year), and in addition to school excursions, overseas training only for applicants (home stay) There are schools that prepare such things.
School trip return
GymnasticsBrass bandStudents who belong to such club activities may be forced to absent from school excursions in order to prioritize practice and games throughout the club. Especiallyhigh school baseballIt is often seen when you are refraining from national competitions such as[20][21].
In addition, there are students who are forced to absent from school excursions at schools that are destined for school trips such as private schools because of cost and financial reasons. In addition, there are also cases where school excursions are absent due to chronic illness or injury.2020ToNew coronavirus infectionSchool trips may be canceled by schools to prevent infection, or parents and students may decide (some boards of education require the consent of more than two-thirds of the parents of participating students). In many cases, they will not participate.
In either case, if you can attend school,Self studyIn many cases (because the school excursion schedule is included in the number of attendance days).
Broadcast of safety information via mass media, etc.
In Akita Prefecture, based on the idea that "Akita is an agricultural prefecture and children are treasures", to realize the feelings of parents, "I have many children who are going out for the first time and want to know their safety."1970From aroundAkita TVStarted broadcasting on the idea of ​​Takashi Aizawa (later president and CEO) who was a business[22].. Often provided by supermarkets and individual stores in each school district. Most of the airing time is aired in the evening, and it is only aired when it is safely on schedule.[22].. With Akita TelevisionAkita Broadcasting2 stations and rarelyAkita Asahi BroadcastingHas been broadcasting a commercial for about 15 seconds,primary schoolとJunior high schoolInformation can be confirmed.
YamanashiButYamanashi broadcastingとTV Yamanashi, Respectively, the information of school excursion students is flown in the evening local news frame as school excursion safety information and study trip information.
Radio FukushimaHowever, information may be broadcast.
In KyotoKBS KyotoThen.Weekday final news(TV is Monday to Thursday 21:55-22:00, Friday is "Kyoto bizW』(21:25 - 22:25)枠内内包、ラジオは毎日21:50 - 22:00=野球シーズン中は原則)の中で「修学旅行だより」として京都府内の各学校の修学旅行生の安否放送を長年放送していたが、携帯電話の普及などを理由として2009年3月に終了した[23].
EhimeThen.NHK Matsuyama Broadcasting StationBut,1956More safety confirmation broadcast was done before (end time unknown)[24].
NagasakiThen.Nagasaki BroadcastingBut the former radio Nagasaki era1953Since September, we have been broadcasting safety confirmation broadcasts on the radio.[25].
Another way to contact is in each regionMunicipal disaster prevention administrative radioOr after the 2000sCommunity broadcastingBut there are also ways to inform each family.
Broadcast example
"All the elementary school excursions are in good health (destination) and are amusement parks. Please be assured."
"The people at XX Junior High School are watching the night game at Tokyo Dome after the first day of their schedule."
"○○ High School Excursion Group arrived on their way home after finishing all the schedules."
this is"Fountain of trivia"[22],Secret Kenmin SHOW], [Arashi ni shiyagare"[26]Was introduced in.
footnote
^ a b c d e Kazushi Fujita, Hitoshi Ieda. "Significance of "journey" in school excursions-Introduction, transformation and modern significance of self-improved educational trips-". Japan Society of Civil Engineers.

2021/2/12

Browse.
^ [Life story] Changing school excursion "Experience" is emphasized/Visit to disaster-stricken areas and learn in agricultural and fishing villagePrivate residenceAlso, Nihon Keizai Shimbun morning edition October 2018, 10, reprint Nikkei +13 (1 pages).
^

"Modern Japanese Teacher Training History Research"

^ Yasuaki Shintani, ``About the record of Japan's first school trip: Introduction of Kinnosuke Hirasawa "Rokushu Yuuki""Bulletin of Kyushu University Graduate School of Education, Volume 4, March 2002, pages 3-37, Kyushu University, Graduate School of Human Environmental Studies, Department of Education, two:10.15017/988.
^ Yoshihisa Seki "About overseas school excursions at local commercial schools in the Meiji era-focusing on the cases of Kumamoto Commercial High School and Hakodate Commercial High School-" "Pedagogical Studies" Vol. 82, No. 2, Japan Education Society, 2015 , 299-311, two:10.11555 / kyoiku.82.2_299.
^

MEXT Time Signal No. 193

^ 44th year of Meiji (1911)ofNara Women's Higher Normal SchoolFor the purpose of Kyoto school excursion and artist trainingTokyo Art SchoolSchool trip around Kinki's antiquities.
^ Tomomi Ota "Art History Connected to Society: Modern and Contemporary Academicism and Media/Amusement" Yoshikawa Hirofumikan, February 2015, 2, pp.20-149.
^ In Kansai, many schools use the Seto Inland Sea route to go to Kyushu,Kansai SteamshipThen, there was also a period when a school excursion ship was enrolled.
^

However, in the case of Minobu High School, the school excursion to the Kansai area was carried out without change, whereas in the case of Shuyukan High School, the excursion to Nagano was changed to the Tohoku area.

^ 25 school excursion implementation standards (prefectures, ordinance-designated cities) -School excursion dot com
^ 25 Overseas School Trip Implementation Standards -School excursion dot com
^ II. Trends in school excursions and participation/experience-based learning programs - Cabinet Office
^ http://kyotoshugakuryoko.jp/information/image/influenza/okoshiyasu.pdf Declaration of "easiness of peace of mind" in Kyoto Prefecture] (PDF)
^ A cartoon about high school baseball "Diamond AHowever, there are depictions of members absent from school trips and studying at school.
^

On the contrary, there are also cases in which the tournament is declined to participate in a school excursion.

^ Broadcast guide for school excursion -KBS Kyoto
^ Travel and culture, March 34, 3 issue -National School Trip Research Association
^ NBC 60th anniversary "March 3st is NBC Radio's birthday"★ -NBC Radio Blog
References
"How Happy Youth Participated in National Events for Happy School Trips" (Author: Sakae Hayami Publishing: Nesco ISBN 4890360921)
"Preliminary school excursion perfect guide" series (Supervised by: Published by:Gold star company)
Related item
外部 リンク