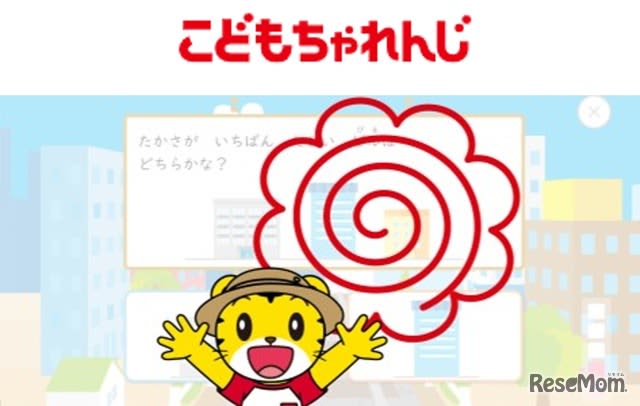 Photo "Shimajiro Club App" Digital Work
[Summer vacation 2021] Children's Challenge / Shinkenzemi, member content provided free of charge
 
If you write the contents roughly
"Shinkenzemi" members-only content is available by downloading the "Manabi Notebook App". 
From July to August 2021, Benesse Corporation will target children aged 7 to 8 years old, "Children's Challenge ... → Continue reading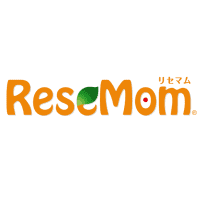 Lysemamu
The educational environment, university entrance examination reform, and the environment surrounding children are undergoing major changes. Amid the changes of this era, parents' interest in the education and career of children is only increasing. Risemum will transmit accurate and useful information centered on educational information, as a medium that is close to the hearts of parents. We will promptly deliver information that parents are interested in such as education reform, international education, examinations, educational events, STEM education including programming.
---
Wikipedia related words
If there is no explanation, there is no corresponding item on Wikipedia.
Shinken seminar
Shinken seminar(Shinken seminar)Benesse Corporation(Hereinafter "Benesse") is doing<span>Grade 1-2</span>-Middle school students-A high school studentForCorrectionOf expressionDistance learningIt is a course.
This section also deals with the following.
Singer who acted as a CM song
Fukutake Bookstore → A program that broadcasts a commercial for Shinkenzemi, provided by Benesse
In this seminar, "Shinken" is an abbreviation.Shingaku KenkyukaiHas nothing to do with.
Overview
Benesse (then Fukutake Shoten) used to be1955We planned more correspondence education projects for students five times, but all of them failed because the members did not gather.However1969The "Correspondence Education Seminar" (currently "High School Course"), which was offered to high school students, isGoing on to schoolThe number of members increased steadily at the time when the competition began to overheat,1972"Correspondence Education Seminar Junior" (currently "Junior High School Course") was opened for junior high school students.
This "correspondence education seminar" developed as a "Shinken seminar" and1980IsElementary school courseIn addition to openingPreschoolerAs a department1988"Toddler course",1994The target was expanded to "Oyako Course" (for 2-3 year olds), and it became the number one seller in the correspondence education industry.
In addition, the preschooler section will be changed to "Children's ChallengeIndependently, the infant course became "Hopp / Step / Jump", and the father course became "Pocket".
HoweverYoungerPartly due to2000The number of members has dropped sharply to 420 million, andYutori educationWith the introduction of (the learning content of elementary and junior high school students is reduced by 3%), the reason for the existence of Shinkenzemi has become weaker.2003The number of members has dropped sharply to 370 million.LessonThe learning materials were subdivided according to the progress and career desires of2004The number of members is only about 400 million.
2010May 2For more junior and senior high school membersMobile phoneJewelry businessBenesse Mobile FREOHowever, the number of subscribers did not increase, and the service was forced to end in just one year.
2015May 2Thanprepaid cardA type of online teaching material, "BenePa』Start,Convenience storeIs a chainLawsonLimited prepaid card was released.
* The number of members is "Shinkenzemi" and "Children's Challenge"(Including the Shinkenzemi era).
However, 2014May 7Occurred inPersonal information leakage incidentSpurred a decrease in the number of members2016As of April, the number of seminar members has decreased to 4 million.[1].
Type of course
Courses offered in the past
Both are currently "Children's ChallengeIndependence as.
Toddler course- 1988Opened in. For children aged 3 to 6 years.After independence, it was subdivided as follows.

Children's Challenge Hopp (for 3-4 year olds)
Children's Challenge Step (for 4-5 year olds)
Children's Challenge Jump (for 5-6 year olds)

Oyako course- 1994Opened in. For 2-3 year olds.After independence, "Children's Challenge Pocket".
In addition to these, as a course for university students and adults, "Career UP seminar(Career Up Seminar) "was also offered.
Features
Post・ I used a courier serviceDistance learningIt is a system.Teaching materials are mailed to your home every month[2]So, there are also teaching materials that solve the problem and return it in the attached reply envelope.[3].
The returned answer sheet is "Red pen teacherThe company'sCorrectionInstructor scores and gives advice on mistakesred Ofペ ンFill in and return it to the student.In addition, if you solve the teaching materials such as the "Achievement Confirmation Test" and send them, some of them will give you advice on how to study and how to go to school.
Main teaching materials
Challenge (original style)
Elementary school course-Middle schoolThe name of the textbook and the textbook for high school lesson preparation.The official title was written with the grade (example: "Kosan Challenge"), but in recent years the paper text has been changed to "original style".
The notation differs depending on the target as follows.
Elementary school course

"Challenge" (katakana notation)

Junior high school and high school courses

"Challenge" (English notation)
By the way, this "ChallengeThe name is provided by Benesse in addition to dictionaries published by the same Benesse (eg, "Challenge Elementary School Japanese Dictionary", "Challenge Junior High School English-Japanese Dictionary").Radio programIt is also used in the title of.
In addition, the text of the former infant / father course is "Children's ChallengeLater, it became the name of the current course, which became independent of Shinkenzemi.
Encollage
Of high school courseCollege entrance examinationThe name of the countermeasure text. It is a coined word by Benesse that connects "university: college" to the prefix "en" meaning "put in", and it is said that it is called "encourage".
Hybrid style
In addition to the "original style" textiPadOr a learning method for junior high school courses using a dedicated tablet terminal.In addition, since an internet environment is required for taking classes, each household needs to prepare an internet environment.
In the past, there was a learning method using a dedicated tablet terminal "Challenge Tablet NEXT" even in high school courses, but in consideration of the spread of smartphones by high school students in recent years, the learning method has shifted to using smartphones.
Challenge touch
A learning method for elementary school courses that uses a dedicated tablet device instead of the paper text "Challenge".As with the hybrid style, an internet environment is required for the course. In 2014, Android versions 4 debuted on the first tablet. In 2, the version was upgraded to 2, and the tablet was renewed.
More
In addition to textbooks, there are videos (DVD) and CD teaching materials.
Mr. Akapen (correction instructor)
Red pen (strictly red) for the correction problem sent by the memberMagic pen) Directly handwritten.However, in the "Internet return" in the junior high school course, corrections are made on a personal computer.It is full-time for the grade, and in the elementary school course, it is a homeroom system throughout the year. (There is also a deputy homeroom teacher.)
By the way, some months are not the correction problem of Mr. Akapen, but the mark test such as the ability diagnosis mark test.
The reward is a volume system according to the number of corrected answers.Teacher licenseNo special qualifications are required, but it says that "a 4-year university graduate and the age at the time of application is up to about 45 years old".Based on this condition, the popularity of applications with the pattern that "a housewife who is a former school teacher who retired from marriage wants to come back to an education-related job with a workload of part-time or internal work" at the beginning of the business It seems that it was higher.Recruitment selection is conducted by document screening, written examination, and interview.In addition, even after passing the selection, training will be imposed to learn concretely while dealing with cases.
The competition rate for recruitment selection is high because it is easy to provide correction guidance mainly at home.
By the way, "Mr. Red Pen" is from Benesse.Registered trademark.
Effort award system
Points you can get when you submit an assignment (Elementary school courseIs a system where you can get prizes according to the number of stickers).In the past, it was called the "submission sticker present system", and it was a gold, silver, and blue sticker until 1993 depending on the score of the assignment, but now the elementary school course, junior high school course, and high school course are not stickers but point system. ing.In the past, elementary school courses were gold-only "good luck stickers" that were not color-coded.
The points and prizes you can receive vary depending on the grade, subject, and type of assignment to be submitted.In addition, during the implementation period of special campaigns, the points that can be obtained may increase (double, etc.) if the conditions are met.
In addition, some of the prizes are replaced every year.The prize has a redemption deadline.
Also, as mentioned earlier, all teaching materials now have a point system, but you can exchange points for the stickers you received.
direct mail
Benessedirect mailIt spends 255 billion yen a year (the highest amount for Japanese companies), but most of this is for admission guidance and solicitation for Shinkenzemi.
Even in the same grade, we have prepared dozens of direct mails for boys and girls, and for exam information by 47 prefectures.This direct mail strategy has led to an astonishing increase in the number of members, with "one in five students taking Shinkenzemi".
On the other hand, the strategy of sending direct mail frequently even though you have not applied for materials isPolicies,privacy protectionFrom such a point of view, there are many parents and students who criticize violently.Sometimes it is sent to a child who has already died.You can also stop sending direct mail, but that is temporary and may end up being sent again after a while.In the past, for sending direct mailBasic Resident Registerからpersonal informationI was browsing,2005Browsing was stopped in October.HoweverBasic Resident RegisterIt has been severely criticized because it relies on the personal information already obtained and the personal information is leaked in July 2014 just by stopping the browsing of.
Promotional cartoon
One of the features of direct mail is the splendor of Shinkenzemi in order to increase the opening rate.propagandamangaIs enclosed.Shinkenzemi was the first to use this method for direct mail in educational businesses.As with the learning content, manga is prepared for boys and girls for each grade.
The content of the manga is "If the main character in the slump starts the Shinkenzemi, not only studyingloveWorks well,Club activitiesIn addition to the relatively inflamed content such as "Big success", it is a rival.Cram schoolIn the form of countering, "Shinkenzemi is different from cram schoolTimeNot bound by[4]Was sungComparative advertisementThe characteristics peculiar to Shinkenzemi are clearly stated.In addition, comparisons using graphs are often used in the work.In addition, the main character of the promotional manga usually has a criminal record that "even those who once joined Shinkenzemi have rushed into the slump because they have withdrawn, and their grades have deteriorated."
The story is handled by an in-house spokesperson, but since it is an advertisement using manga, the development is the same pattern every time.However, drawing is professional and before debutmanga artistThe design is different for each artist.We also ask illustrators for illustrations other than manga.
Since manga is not a product but an advertisement, it is released free of charge on the official website, but in recent years it may become popular as a manga, as manufacturers are considering making figures of characters.[5].
Promotional DVD
Direct mail sent from Shinkenzemi is for promotionDVDMay be enclosed.The content is almost the same as the promotional booklet, and the incendiary content that encourages enrollment by agitating the anxiety of parents who are suffering from poor grades is conspicuous, and also to compete with the cram school as mentioned above. ofComparative advertisementThere is also.
Promotional animation for children[6]After that, an advertisement for parents was played,Comparative advertisement,appendixAt the end of the advertisement, a narration will be broadcast that encourages children to join the Shinkenzemi.
More
For those who have taken high school courses and have advanced to university, we have established a "seminar reporter system" that can be said to be a support role for juniors who are currently taking high school courses.A newsletter called "Seminar Repo NETWORK" will be distributed to the seminar reporters.
In the past, there was an organization for people who graduated from seminar reporters, and a newsletter called "Shinken Inter" was distributed.Some of the contents of Shinken Inter were introduced in the seminar report NETWORK. A CD "Kokoro Weather! Body Genki!" Not for sale was distributed to commemorate the promotion of the Chuunibyo course in April 1995.The content was closed with hit songs and album songs of Sony Music's singer such as "Konya Wa Boogie Back", and "Let's walk home" by Kazuyoshi Saito of the only other company was also recorded, and the laughter problem before the break tried.Pictures of Hikari Ota and Yuji Tanaka are used in the booklet, and a profile is also described at the end of the book.
Rookie V Teacher Nari
Occasionally take the stage in online classes held in junior high school coursesVirtual youtuberThere is a "Naruri-sensei". On June 2020, 6UAF YouTubeI posted a video on and made my debut as Shinkenzemi official VTuber.Since he is a Vtuber who teaches study, he calls himself a "V teacher".
Singer / group in charge of CM song
 * Singing by Chocolate Planet and sumika Kenta Kataoka (Vo.Gt)
Elementary school course
Middle school / high school course
Middle school
High school course
More
In addition to these, "Proceed English-Japanese / Japanese-English Dictionary" published by the same Benesse (Fukutake Shoten at that time)[7]As a CM song forHound dog"15 curiosity" was used.
Main sponsor programs
Fukutake Shoten → Benesse offers the following programs (including the past) that show commercials for Shinkenzemi.
TV program
Previously provided credit is "Shinken seminar"Or"Shinkenzemi ○○ courseHowever, it was discovered in July 2014.Personal information leakage incidentDue to this, we temporarily refrained from providing the service (during the self-restraint periodAC JapanIt was replaced with the CM of). After resuming the offer in November 2014, the credit will be "Benesse'[8]It has become.
TBS TVsystem
TV Asahisystem
The following 2 programsProvided by one company.
Radio program
Challenge Adventure-Radio Drama.Hiroko MitaParticipated as a voice actor.
Durian Sukegawa's Radio of Justice!(December 1995, 10-February 14, 2000)

However, Benesse provides only the key station Nippon Broadcasting System.Also, at that time, the crown was "Shinkenzemi Youth Challenge Time".

Masaharu Fukuyama's All Night Nippon Saturday Special/Soul Radio(July 2000, 3 -)

However, Benesse will provide it until September 2002.At that time, Nippon Broadcasting System had the title "Shinkenzemi Challenge Talk Time".

Shinkenzemi High School Course Presents Scales from the eyes! 24(December 2004, 10-February 1, 2005)
FM station
Source
Related item
外部 リンク