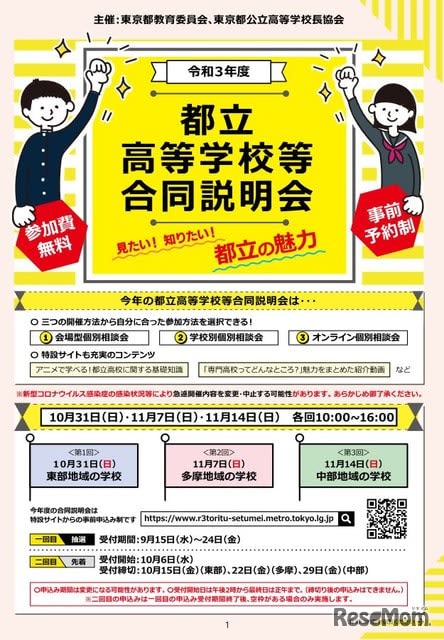 Photo 2021 Tokyo Metropolitan High School Joint Information Session
[High school exam 2022] [Junior high school exam 2022] Joint briefing session for metropolitan high schools, etc ... Held at venue, school, and online
 
If you write the contents roughly
Participants are students of metropolitan high schools, secondary schools, junior high schools, etc. and their parents. 
The Tokyo Metropolitan Board of Education will hold a joint briefing session for Tokyo Metropolitan High School, etc. on October 2021, 10, November 31, and 11 all three times ... → Continue reading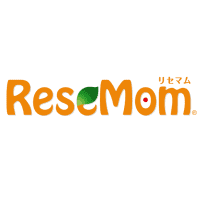 Lysemamu
The educational environment, university entrance examination reform, and the environment surrounding children are undergoing major changes. Amid the changes of this era, parents' interest in the education and career of children is only increasing. Risemum will transmit accurate and useful information centered on educational information, as a medium that is close to the hearts of parents. We will promptly deliver information that parents are interested in such as education reform, international education, examinations, educational events, STEM education including programming.
---
Wikipedia related words
If there is no explanation, there is no corresponding item on Wikipedia.

Secondary school
Secondary school(Secondary school) is the first halfSecondary education(Junior high schoolInEducation) And lower secondary education (high schoolIt is a school that has a system that consistently provides education inHigh school consistent educationIt is said that
The equivalent schools in each country arePublic school,The Federal Republic of GermanyandAustria OfGymnasium, Netherlands OfVWO(College-prepared secondary education) andHAVO(Higher general education).
The enrollment rate and enrollment rate for Gymnasium in Germany, AHS in Austria, VWO and HAVO in the Netherlands reaches approximately 30% of the applicable age. For reference, the enrollment rate in Japan's national and private junior high schools is about 8% of all junior high school students, and the participation rate in South Kanto junior high and high school integrated schools is about 20% Is the sum of)[1].
Japanese secondary school
Number of students enrolled in 2019 (XNUMX)[2]

| | National | public | private | Grand total |
| --- | --- | --- | --- | --- |
| meter | 2,951 | 22,390 | 6,812 | 32,153 |
Secondary education schools in Japanprimary schoolfollowed byDedicated to pre-school and extra curricularAnd,Training period(graduateThe period until you receive education is 6 years. In elementary schoolEducationOn the basis of, the standard education (first half year) that is conducted as compulsory education according to mental and physical development.Secondary education) And advanced general education (second term)Secondary education) And professional education consistently[3],Junior high schoolとhigh schoolAs a school that provides integrated education for 6 years, which is equivalent to the combined period of (high school),1998 (10) of JulySchool education lawIt is a school type that was newly defined by the revision.
In the school nameSecondary educationIn Japan, it means at the stage of junior high school and high school.EducationIs mainly applicable. The 6-year lower term 3 years are classified as lower secondary education and are equivalent to junior high school, and the lower 3 years are classified as lower secondary education and equivalent to high school. The first semesterCompulsory educationIs also a school destination ofCompletionThen it will be treated as having completed the compulsory education course, and other high schools,College of technology(Technical college),Senshu High School(So-calledCollege of technology) ToAdmissionIf you qualify and graduate after completing the second half of the course, you will be eligible to apply for the university entrance examination as if you were graduating from high school.
publicIn secondary school,School Education Law Enforcement RegulationsWhen enrolling under the provisions ofAchievement testIt is supposed not to do. For selection, a survey, composition, interview, aptitude test, lottery, etc. are conducted. The competition rate is very high.
Secondary school generalTeacherAs a general rule, both middle school and high schoolTeacher licenseIs supposed to have[4]However, "for the time being" is possible with either license[5].
As of 2019,National4 schools,public32 schools,private18 schools[6].
History
From the pastprivateJunior high school and high schoolCurriculumWas adjusted significantlyHigh school consistent educationI doDedicated to pre-school and extra curricularThere were many[7]But,1998 6 of the monthSchool education lawDue to the revision,Junior high schoolからhigh schoolIt became possible to set up a single school in order to consistently provide education equivalent to the above.
Publicly1999 Degree (FY11)Miyazaki Prefectural Gokase Secondary School, Privately2000 Degree (FY12)Genesis Secondary School, Of the 2000 (Heisei 12)Secondary School, University of Tokyo, Nara Women's University Faculty of Literature Secondary School (currentNara Women's University Secondary School) Is the first. In 2003 (FY15), it is a public secondary education school where many ordinary students and returnees are enrolled.Hyogo Prefectural Ashiya International Secondary SchoolSince then, it has been steadily being installed nationwide since it was opened in Ashiya City.
On the other hand, the Genesis Secondary School, which opened as the first private secondary school, decided to stop recruiting from FY2009 (FY21) due to the large capacity shortage. Established as the first secondary school in the Tohoku regionShumitsu Secondary SchoolAffiliated schools without going on to the second term[8]Since the number of students going on to school has increased, it was dismantled in 2020 and the former adjunct-type middle-high school[9]Will return to.
Educational goals
Article 51-3 of the School Education Law stipulates the following regarding education at secondary schools.
To cultivate the necessary qualities as an important architect of the nation and society.
Based on the awareness of the mission that must be fulfilled in society, determine the future course according to individuality, improve general education, and master specialized skills.
To develop a wide and deep understanding of society and sound criticism, and strive to establish individuality.
This goal is the same as the educational goal in high school. In the first semester, the goals of education in junior high school are applied mutatis mutandis.
Curriculum
In the first semesterJunior high schoolThe provisions regardinghigh schoolThe rules regarding
"Middle schoolCourse of Study], "High School Learning Guidelines" are also applied. Some have provisions that define curriculum that applies only to secondary schools. There are also special cases that apply to secondary schools. Part of the contents of junior high school and high school can be interchanged for learning. As a result, you can organize and study the duplicated contents in junior high school and high school, or learn some high school contents in the first half of the course (from the Ministry of Education, Culture, Sports, Science and Technology website).
List of secondary education schools
National school
Tokyo
Nara
Hyogo
Public school
Hokkaido
Miyagi
Ibaraki
Gunma
Saitama
Chiba
Tokyo
Kanagawa
Niigata
Hyogo
Okayama
Hiroshima
Yamaguchi
Tokushima
Ehime
Fukuoka
Miyazaki
private school
Miyagi
Ibaraki
Tochigi
Chiba
Kanagawa
Nagano
Aichi
Mie
Shiga
Osaka
Nara
Okayama
Ehime
Fukuoka
Abandoned school
private school
Gunma
Secondary education schools in each country
The United Kingdom
The United KingdomInPublic schoolExist and manyBoarding schoolAnd educate ages 13–18.
Germany
GermanyInGymnasium (High School preparation) Is equivalent.
Under the German education system, people aged 6-10Basic school(elementary schoolThe course after completion is divided into the following three school types.[10].
Gymnasium -9-year school (10-19 years old) that provides university preparatory education.
Practical school -A 6-year school (10-16 years old) for those who want to go to full-time (Berufsfachschule) after graduation to become intermediate professionals.
Core school (Hauptschule)-After graduationVocational educationA five-year school (5-10 years old) for those who want to receive it.
In these three schools, the observation and instruction phase (Orientierungsstufe) Is provided for determining the school course of the student after determining the student's aptitude in the fifth and sixth grades when deciding the school course of the student. The teaching stage isPrimary EducationNot included in the stage.
オーストリア
AustriaThen, in the 4-year system (6-10 years old)Basic school After completing (Grundschule), the career will be divided into two[11].
Core school (Hauptschule)-4-year school (10-14 years old) for those who receive vocational training after graduation or who intend to go to vocational education school
General Education Secondary School (Allgemeinbildende Höhere Schule, AHS)-An 8-year school (10-18 years) that provides college preparatory education.
Among them, AHSISCED-2 and 3AGymnasiumAnd, it is roughly divided into gymnasium of actual practice and gymnasium of economic practice.
For more information about going to AHS,Middle school examIn contrast to, the school gives findings to the person who has the right of education (parental guardian/guardian of minor) in consideration of the grades, interests and interests of students in the final year of basic school. Generally speaking, you need to have good grades in German and mathematics, but unlike the findings from basic schools, the entrance examination is only done if you want to go on to AHS.
Netherlands
Dutch educationThen, 4 years primary school from 12 to 8 years old (including 2 years childcare)Integrated education for young childrenAfter completing ), the course is divided into the following[12][13].
Vocational and Secondary Education (VMBO), ISCED-2
Higher General Education (HAVO), ISCED-3A
University Preparation Secondary Education (VWO), ISCED-3A
VWO is classified into the following three types of schools. ①Greek languageAnd "Anteneum" not learning Latin (Atheneum), ② "Gymnadium", which is a required course in Greek and Latin (High School preparation), ③ "Liseum" which is an elective course in Greek and Latin (Lyceum)[14].
VWO and HAVO correspond to secondary school in Japan (including private secondary school). However, unlike Japan's secondary education schools (including private junior high schools and private high schools that provide integrated secondary and high school education), the "basic education course" was introduced in all of VWO, HAVO, MAVO, LBO for the first three years. Students are required to take 3 credit hours (3% of total lesson hours, 3000 credit hour is 80 minutes) of required courses in three years. The required courses areDutch, English, modern foreign language (German or French), mathematics, physics, chemistry, biology, geography, history, politics, economy, engineering, art (choose between music, art, dance, and drama), independent Life skills for physical education. Twenty percent of the total class hours are devoted to elective subjects such as Latin and religion.
Footnotes and references
Related item
Related literature
外部 リンク
Metropolitan High School
Metropolitan High School(Tsukuru Togakko) is
概況
Tokyo Metropolitan Board of Education(Hereafter, "Tokyo Metropolitan Board of Education") has jurisdiction.The number is 181 schools (as of April 2017). 29 (Heisei 4)Ministry of education"School basic surveyAccording to the report, the number of graduates is 42,492 (reference: the number of high school graduates nationwide is 1,202,738), of which 18,272 are university graduates (reference: the number of graduates nationwide is 568,336).Education continuance rateIs 43.0% (Reference: The national enrollment rate is 47.3%).
They often take the lead in reforms and have a large impact on other public high schools (for example).volunteer activityabout,2007 It is incorporated into the lesson plan from the degree[1]..At the same time the countryEducation reproduction meetingAt the stage of consideration in).
History
Among the high schools in Tokyo, the old junior high school in Tokyo, especiallyNumber schoolHigh school based onHibiya High School: Former prefectural government,Nishi High School: Former prefectural government,Toyama High School: Former Prefectural Shichu,Shinjuku High School: Former Prefectural Rokuchu,Koishikawa High School: Former Prefectural Gochu,Ryogoku High School: From the former prefectural Sanchu, etc.)1950 eraから60 eraToTokyo UniversityMany graduates went on to prestigious universities such as, and the number of them was generally higher for each high school than for each private high school.[2].
However,1965 At the end of the year (40), Oo Circular was issued to ban admission guidance, and at the same time,1967 からTorao ObiUnder the superintendent of education In the high school entrance examination of Tokyo Metropolitan GovernmentSchool district joint selection systemInstead ofSchool group systemIt is decided to introduce, and the situation will change.It is said that the school group system aims at averaging academic ability between schools, but Oo himself wrote in a magazine contribution at that time that he had to hit a famous school illness. At that time, it was already in progress in urban areasEducational societyToantithesisIt seems that the idea was also in the background.As a result, each of the preparatory schools in Tokyo declined in the academic achievements, and instead led to the rise in the academic achievements of national and private preparatory schools.Many private schools take entrance examinations at the entrance stage of junior high school, and the tuition fees of private schools are generally higher than those of public schools. Due to the spread of the momentum to avoid public high schools among the citizens of Tokyo, the competition for entrance exams to enter famous universities is becoming younger, the cost of preparing for entrance exams is rising, and the connection between specific social classes and highly educated students. , Inviting situations such as immobilization, resulting in a result contrary to the original purpose.In addition, due to the abolition of the supplementary lessons set up at each high school, guidance for ronin was prohibited, so pay a high tuition fee.Prep schoolHad to go to[2].
Based on this situation1982 The school group system in Tokyo was abolished, similar to the former school district joint selection system.Group joint selection systemWas introduced.further1994 Has shifted to independent selection for each school.
Metropolitan High School Reform
2001 (Heisei13 years onwards,Shintaro IshiharaBy the Governor of Tokyo, "Metropolitan rehabilitationThe metropolitan high school reform is being implemented under the slogan. "Oo CircularOfficially announced the guidance for going on to higher education, which had been suspended due to the abolition of the school district.Own school creation problemReform of the entrance examination system represented by the introduction ofPriority school for admission guidance-Advancement guidance special promotion school-Advancement guidance promotion schoolWas specified.These reforms have been successful, and the number of successful applicants to the University of Tokyo at Tokyo Metropolitan High School is on the rise. Hibiya High School, which is said to be a symbol of "restoration"[3]Has become a hot topic with the production of 28 successful applicants at the University of Tokyo.Hibiya High School sent 2010 successful applicants to the University of Tokyo in 37, 2016 in 53, and 2021 in 63.
In addition, the reorganization of Tokyo Metropolitan High Schools has progressed rapidly, and under the policy of Governor Ishihara to "crush in order from the bottom", the existing Tokyo Metropolitan High School consolidation plan has been further accelerated, and mid-sized schools in each district ~Bottom schoolMany of them were consolidated.The majority of vocational courses centered on home economics have been abolished or integrated into regular courses and general courses, ending their de facto historical role, and the part-time course has become a 2- to 4-part independent school. As a result of reorganization or integration into the surrounding school part-time course and closing or abolishing itTachikawa High School,Machida High School,Agricultural high schoolAlthough it is a one-part nighttime system with a full-day system, a large-scale part-time system with about 1 to 300 enrolled students will be born.
on the other hand,2019 (ReiwaHibiya High School conducted the first secondary recruitment at the Tokyo Metropolitan High School entrance examination (first year)[4],High school tuition is virtually freeBegan to apply to private high schools2020 In the Tokyo Metropolitan High School General Entrance Examination (Reiwa 2nd year), 171 out of 47 full-time schoolsCapacity crackOccurred a situation that caused a private schoolHigh school consistent schoolIncludingPrivate high schoolIncreasing competition with[5][6]..Critic of junior high school examOta and Shimasa"The" metropolitan rehabilitation "means" the rehabilitation of Hibiya / Nishi (national) ", which is the speech of Mitsuhiko Oka of the Unoki Education Academy, and does not correctly evaluate the entire metropolitan high school." Citing the point that "even if it is a high-ranking metropolitan high school, the passing record of a difficult university is about the same as that of a middle-level difficult school in the junior high school examination."[7], Critics on school ratingsKiyoshi ShimanoWith the free private high schoolPublic high schoolPointing out the distance[8].
Student activism / high school conflict
1969 To the universityStudent movementDue to the influence of such factors, high school conflicts also occurred in some metropolitan high schools.In August of the same year due to the behavior requested by the studentsTokyo Metropolitan Aoyama High SchoolIn addition to being unable to take classes for two months, as of October 2, the same year, some of the facilities by the students were closed (Lock out) Was held at Tokyo Metropolitan High School and College of TechnologyTokyo Metropolitan Hibiya High School,Tokyo Metropolitan Tamagawa High School,Tokyo Metropolitan Minami High School,Tokyo Metropolitan Sakuramachi High School,Tokyo Metropolitan Bunkyo High School,Tokyo Metropolitan Tachikawa High School,Tokyo Metropolitan Aviation College of TechnologyClimbed up[9].. On the contraryTokyo Metropolitan Board of EducationSuggests the transfer of principals and the introduction of riot police, and of students who do not follow the instructions to each schoolDrop out,SuspensionI issued a notification to dispose of it[10]..In the case of Hibiya High School, 50 people were punished, including indefinite suspension.[11]..As a result, it disappeared as the student movement subsided.
Metropolitan star
In sports, in each eventSports recommendationBy focusing on and placing it at the top of the national competition, the school name will be given to the educational business.Ads-PropagandaMore opportunities to do.Thereforeprivate schoolIn Tokyo, which has the largest number of sports, private high schools have been competing as sports powerhouses since the beginning of the national competition, and in Tokyo.Public high schoolEstablished a school group system for a long time to eliminate the difference in academic abilityLevelingAt the same time, the school was unable to actively attract promising athletes in sports because the range of commuting to school was limited.Therefore, it is extremely difficult for Tokyo Metropolitan High School, which is a public school, to participate in national competitions, and when there is a possibility of participation, it may be reported as a "Tokyo Metropolitan Star".For example, in baseball, which has a history of 100 years in the national tournament, only 3 schools (4 times in total) have participated in Koshien in the summer.is this90 eraUntilDay universitySeries heightTeikyo High School,Kanto Ichitaka,Waseda High School,Kokushikan High School,Shutoku High SchoolTo a small number of baseball powerhouse private schoolsoligopolyBecause it was a desperate participation probability[12]In particular, the term "metropolitan star" is often used.
Baseball
National High School Baseball Championship(Summer Koshien)Tokyo Games,East Tokyo Tournament-West Tokyo GamesTokyo Metropolitan High School Results [1]
Best 8 or higher
サ ッ カ ー
National High School Soccer ChampionshipAnd its predecessor tournament (national secondary school kick ball championship, etc.) Tokyo Metropolitan High School with experience
Oyamadai -1936
No tournament held due to war --1941-1945
No representative school selected by the Tokyo Metropolitan Government-- 1946
Koishikawa -1947
No Tournament-1948
Oizumi --1949 National Best 8
Kitazono --1950 National Best 8
No representative school selected by the Tokyo Metropolitan Government-- 1951
Oizumi --1952 Best 8 in Japan
Toyotama --Defeated in the first round in 1953
Kurume(Tokyo A block) --1992
Komaba(Tokyo B block) --1997
Kurume (Tokyo B block) --2006
Mitaka(Tokyo B block) --2007 national best 8
Higashi Kurume synthesis(Tokyo B block) --2009
Komaba (Tokyo A block) --2010
Higashi Kurume General (Tokyo B block) --2011
Mitaka (Tokyo B block) --2015
* Since 1981, Tokyo will have a two-block system consisting of A block and B block.
Tokyo Metropolitan High School with experience in the Kanto High School Soccer Championship (newcomer competition)
Saginomiya(Tokyo) --1973
Kurume (Tokyo A block) ―― 1991
* Since 1981, Tokyo will have a two-block system consisting of A block and B block.
rugby
National High School Rugby Football TournamentTokyo Metropolitan High School with participation experience
Ekiden
National High School Ekiden Race TournamentTokyo Metropolitan High School with participation experience
footnote
Related item