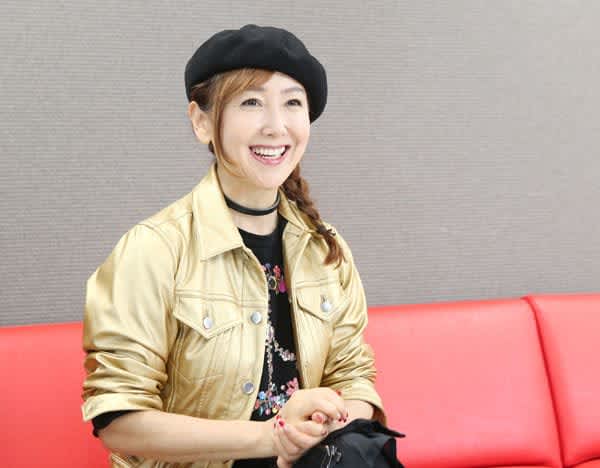 Photo Chizuru Azuma (C) Nikkan Gendai
My husband told me that my face was "white" ... Chizuru Azuma talks about overcoming stomach cancer
 
If you write the contents roughly
He has been active in various fields such as actress, moderator, lecture, and writing, and has been volunteering for bone marrow bank, German peace village, art for people with disabilities, etc. for about 30 years. 
[Patients with humorous loneliness] Chizuru Azuma (actress, representative of Get in touch / 61 years old) ... → Continue reading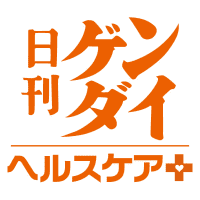 Daily Gendai Healthcare
We will deliver the medical and health articles of the evening paper "Daily Gendai". From everyday health laws to the latest medical information, all articles are based on interviews with doctors and specialists.
---
Wikipedia related words
If there is no explanation, there is no corresponding item on Wikipedia.
volunteer
volunteer(British: volunteer) Means a person who participates (in a highly public activity) by his or her will, or that activity. EspeciallyJapaneseVolunteers as a generalservice(charityHowever, volunteer activities do not include involuntary activities in that service activities are "services" to some authority, and also include activities with compulsion, such as prewar labor service. Be careful of the difference from the activity. However, in many cases, the service is provided to others voluntarily, and there is also a part where the two overlap.[1].. Note thatMinistry of EducationThe basic principles of volunteer activities stipulated by are public, spontaneous and pioneering [2].
Etymology, original meaning
The direct etymology isBibleAdverbial form of Wornthate "Go on your own" (verb "volo(Wolo, meaning "want", "seek", "wish". There is no letter U in Latin and V was pronounced "U")")LatinAfter going through Walters, volunteer Became[3][4].. English volunteer The original meaning of the word is "God's will" during the Crusades (voluntas) Meaning a person who follows[5]Volunteer.
Even now, in addition to "volunteering (people)"VolunteerIs also used to mean,ConscriptMeans forced,drafts And are in the opposite relationship. In addition, during the Poeni War between the ancient Roman empire and Cartago, the voluntary slaves voluntarily adopted when the ancient Roman empire, which had been defeated by the famous general Hannibal, introduced a system to release them from slave status, voluntrii (worn tally). )[6].
Considering this point, the origin of volunteer volunteers, which means "volunteer soldiers" and "volunteer soldiers," can be traced back to the "slave soldiers" of the ancient Roman era.In volunteer activities in Japan, "free volunteers" who pay the actual expenses only for the actual expenses such as transportation expenses, food expenses, actual expenses and other actual expenses, or "paid" who receive a small amount of compensation beyond the scope of the actual expenses compensation There are examples of names such as "(non-profitable) volunteers" and "commercial volunteers" who are fully profitable.[7].
Volunteers from around the world
米 国
Super aging societyIn the social background that is heading towardThe United States of AmericaAs part of the social participation of retirees and the elderly,Developing countriesVolunteers inPeace CorpsFollowing the precedent organized by AmeriCorps, AmeriCorps (Americo) encourages the elderly to volunteer for schools, people with disabilities, and withdrawal children.AmeriCorps, American unit),United States Federal GovernmentDecided to give financial support.
In the United States, depending on the state, there is a system in which volunteering for about 5,000 hours during high school and college years leads to the formation of a career for employment. An organization that establishes an organization that recruits volunteers, an organization that certifies that you have volunteered, and a qualified person are systematically established, and if certain activity conditions are met, a volunteer certificate will be issued to the person.
ロシア
Held in Russia2018 FIFA World CupIt is evaluated that the impression of Russia has changed completely due to the activities of the volunteers. A reporter who interviewed the site pointed out the size of the reliable volunteer staff. The Russian volunteer staff, mainly university students, spoke smooth English and said that the proactive service was impressive not only at the stadium but also at train stations, airports, and downtown areas.[8].
Japan
"volunteer""NPO"2002May 1ToLtd.Kadokawa Group Holdings(At that time,Kadokawa Shoten)But商標Registration application,2003May 4Was registered in2005May 5The trademark registration has been cancelled. In 2012Ministry of Health, Labor and WelfareAccording to a survey conducted by volunteers in Japan, the largest source of human resources for volunteers is housewives and elderly.[9].
1995 OfGreat Hanshin-Awaji EarthquakeThen, because many volunteers from all over Japan rushed to the disaster area,First year of volunteerIt is also called. Earthquake occurredMay 1ToDisaster prevention and volunteer day".Great East Japan EarthquakeA man suffered from the disaster has come to participate in disaster volunteer activities in return, and is helping the reconstruction of the Kumamoto earthquake, the heavy rain in western Japan, and the Eastern Hokkaido Iburi earthquake. In this way, people in the past who have suffered from the disaster have returned to Japan as a repayment, and the movement to participate in volunteer activities and support activities in other disaster areas has spread to Japan.[10][11][12][13][14][15][16][17][18][19][20][21][22][23][24].
Criticism of tourist volunteers
HyogoNishinomiya OfTakeshi ImamuraA member of the city council (at that time) recalled the experience of the Great Hanshin-Awaji Earthquake, and said, "Volunteers eat what the victim should eat, drink the water that the victim should drink, and sleep where the victim should sleep." He said that the volunteers of that time were "searching for himself who came in the mood for sightseeing", "just a wild horse tourist", "I just looked forward to being appreciated by people", etc., and "put the point to a professional". "Only professionals need to be in the disaster area"[26]"Only those who can sacrifice themselves for Japan under the command of the unit should enter the field as volunteers".[27].
The United Kingdom
The London Olympic Games held in England in 1948 is the beginning of Olympic volunteers[28].2012 Summer London Olympics and ParalympicsThe recruitment started in September 2, two years before the event, and the interview was conducted for the 2010 people who were finalized after selecting documents from the 9 applicants. About 24 people who have passed the interview examination participated from the inside[28][29].. Ryoko Kawabe, Master of Globalization and Sports at Loughborough University, evaluated that the image of sports-related volunteers in Britain was closer than before the competition, but because he could not pass the screening, he applied with interest as a volunteer. Pointed out that there were many people who did not use it[30].
Australia
2000 Summer Sydney OlympicsThen, 5 volunteers participated. It was reported that there were quite a few volunteer participants from outside Australia who were themselves selected as volunteers by appealing to the Secretariat in Sydney.[29].. A woman who participated from Japan during graduate school was an extraordinary space for Olympic volunteers, who said, "I had an experience that I could not experience while attending school or working." "One month festival space Being a party to is a very exciting experience." Regarding the age structure of volunteers at the Sydney Olympics, it was revealed that there were many young people and old people of retirement age, mainly university students.[31].
footnote
References
Masao Tao/Yuji Kawano "Volunteer/NPO Organization Theory"Gakuyo Shobo,Year 2005
Margriet-Marie Hoffert, "History and Examples of Volunteer Circumstances in the World", published by ALC Publishing Co., Ltd., October 2002.10.
IAVE "11th IAVE Asia-Pacific Volunteer Conference 2007 Conference Report" IAVE, 2007.
Motoki Kato ed. "Starting from support for 0 days and 3 nights: Waseda University Volunteer Center/Reconstruction support activities by students"Waseda University Press(Waseda University Booklet <Thinking "After the Earthquake">), 2011
Related item
外部 リンク
Bone marrow bank
Bone marrow bankWhat is (Kotsuzui Bank, Marrow Donor Program)?leukemiaSuch asBlood diseaseAs a treatment forHematopoietic stem cell transplant(EspeciallyBone marrow transplantation) Is requiredpatientfor,Blood relationshipUnrelatedHealthProvided by a stranger (unrelated person)Bone marrowA mechanism for mediating liquids and liquids to patients, and a public institution responsible for the work.
Bone marrow banks are located all over the world, especiallyAmerica,Germany,The United KingdomThe activity is active.In addition, the "World Bone Bank Donor Aggregation System" that aggregates HLA-type data registered in each bank (BMDW,English: Bone Marrow Donors Worldwide) ", 53 banks from 75 countries around the world participated and were registered in each bank.HLAdata(Sai Blood BankThe total number (including) has exceeded 2,200 million (as of the end of 2018).
JapanThen.Japan Bone Marrow BankIs the main subject,Japanese Red Cross Society(Bone marrow data center) and eachPrefecturesWith the cooperation of)1991Since AprilJapan bone marrow bank(JMDP, Japan Marrow Donor Program). The Japan Bone Marrow Bank, which started registering donors and patients in 1992, completed the first bone marrow transplant in January 1993, and reached 1 transplants in December 2020.The number of registered donors in Japan has exceeded 12 (as of March 2).This paper mainly deals with the Japan Bone Marrow Bank.
Japanese institution
In Japan, the Japan Bone Marrow Bank is in charge.The Japan Bone Marrow Bank is affiliated with bone marrow banks in the United States, Taiwan, South Korea, and China, and there are cases where Japanese bone marrow fluid is provided to affiliated countries and bone marrow fluid is provided to Japanese from affiliated countries.A total of 198 cases have been transplanted from overseas donors to patients in Japan, and a total of 284 cases have been provided from donors in Japan to overseas patients (as of the end of December 2020).
History
1991-Established as a bone marrow transplant promotion foundation.
2013 --Reorganized into Japan Bone Marrow Bank.
2016-Cumulative number of transplants reached 2 (October).
2020-Cumulative number of transplants reaches 2 (December).
Donor registration
Those who wish to donate are called "donors" and need to be registered in the bone marrow bank in advance in order to donate.Donor registration is performed by the following procedure.
Check if the "donor registration conditions" are met.
登録時の年齢は18歳から54歳まで(提供は20歳から55歳まで)、体重が男性45キロ・女性40キロ以上でBMI(体重kg÷身長m÷身長m)が30未満、最高血圧90 - 150・最低血圧100以下、輸血経験・貧血・血液疾患経験がない・服薬中でない、など。
After receiving an explanation about the provision at the donor registration meeting or the registration reception desk (blood donation rooms and health centers nationwide), a doctor will ask you a question and collect about 2 ml of blood.
Registration details on the bone marrow bank site[1]It is published in.
HLA type (human leukocyte antigen type)
At the time of registration, "HLA type (Human leukocyte antigenBlood is collected to test the type). The HLA type corresponds to the so-called blood type of white blood cells, and the probability of matching is one-fourth between siblings and rare (less than a few percent) between parents and children.Only one in hundreds to tens of thousands of unrelated people fits (the number of registered donors as of the end of December 4 was 1).
Election of donor
Once the patient matches the HLA type, a document will be mailed informing them that they have been selected as a potential donor.Candidates will return a questionnaire regarding their willingness to provide and their family's intentions and health status.Once the intention / intention and provision conditions are met, the hospital will meet with the coordinator and doctor to provide detailed explanations, interviews, and blood sampling.Of the multiple candidates, the donor candidate judged by the patient's doctor to be the most suitable as a donor is selected as the final donor candidate.
When selected as the final donor candidate, the candidate, his / her family, and witnesses will attend and confirm the final consent.You can cancel the offer at any time up to this stage,Once you agree to the final agreement, you will not be able to revoke it..When the final consent form is signed, all the bone marrow cells of the recipient (patient who receives the bone marrow) will be destroyed by radiation, anticancer drugs, etc. in order to replace the bone marrow cells of the donor.Patient cannot survive if donor refuses transplant after final consentThis is because.
Donors can be provided up to 2 times.
Provided surgery
Bone marrowIliumCollect from (the largest pair of flat left and right bones in the pelvis).IliumSuck the bone marrow fluid into the part slightly below the waist on the back side using a sampling needle about the thickness of the core of a ballpoint pen.General anesthesiaIt is done below.The target amount of bone marrow fluid to be collected is 15 milliliters per kilogram of recipient body weight.The maximum collection amount is the weight of the donor andhemoglobinIt is determined by the amount, etc., and it should be as close as possible to the recipient's desired amount within the range that does not exceed the upper limit.If there is enough hemoglobin, the upper limit is about 1 milliliters per kilogram of donor body weight.Therefore, if the donor is too light, the recipient will have insufficient bone marrow fluid.Among multiple donor candidates, it is up to the recipient to decide whether to take the amount to be collected or to take suitability.Donor safety is paramount when transplanting through a bone marrow bank, so the upper limit of collection is not exceeded.
To prevent anemia due to bone marrow collection, the donor's own blood is collected and stored in advance and returned on the day of collection.The donated surgery takes 1-3 hours and requires hospitalization for 4-7 days (sometimes it takes more than a week, such as when the prognosis is poor).
After surgeryTracheal tubeSore throat after pulling outUrethral catheterMay cause urethral pain.In addition, headache, nausea, fever of about 37-38 degrees, decreased blood pressure, arrhythmia, etc. due to the effects of bone marrow collection and anesthesia have been reported, but all of them are transient and recover within a few hours to a day. is there.Bleeding from a puncture wound usually subsides in a day or two, but there are individual differences in muscle and bone recovery.Donor reports often take 1-1 days for major pain to disappear and 2-1 weeks for strenuous exercise.
Risk and compensation for aftereffects of donors
Sequential disabilityAlthough the probability of occurrence of is low, it is not zero.After servingHematomaIt has been reported that donors have sequelae after surgery, such as dysesthesia, paresthesias, numbness, and pain.In the past, 3 cases of donor death (2 cases between relatives and 1 case between unrelated persons) and 1 case (between relatives) have been reported overseas.One case in Japan was between relatives who did not go through the bone marrow bank, and there were no deaths among the 1 transplants mediated by the Japan bone marrow bank (as of the end of December 2).Transplant medicine cannot be achieved without the cooperation of donors and the understanding of their families.Although the safety of donors is our top priority, it cannot be said that the risk is zero as long as it is a medical practice.
There is a bone marrow bank group disability insurance for donors, and if applied, compensation of 400 to 1 million yen or hospitalization benefits will be paid.The insurance premium is borne by the patient.Among the transplants involving the Japan Bone Marrow Bank, 171 cases were covered by hospitalization insurance and 48 cases were covered by disability insurance (both as of March 2017).[2].
Deaths of donors in Japan

In Japan, there is one case of donor death from a relative transplant without a bone marrow bank (caused by complications of lumbar anesthesia).
In principle, bone marrow collection is performed under general anesthesia at the Japan Bone Marrow Bank, and lumbar spinal anesthesia is not performed.
Burden on the donor side
Donors do not have to pay for surgery or hospitalization.A flat rate of 5,000 yen will be paid as miscellaneous expenses during hospitalization.There is no compensation for leave even if the leave is provided, and there is no assistance for family care or childcare associated with hospitalization.
Approximately 740 local governments have introduced a subsidy system for donors nationwide (as of December 2020).
Donors who have moved or changed their surname after registration may not be able to contact them even if they match.The Japan Bone Marrow Bank is calling for notification to the Japanese Red Cross Society, which manages donor data.[3].
Misunderstanding about bone marrow bank
There are many misconceptions about bone marrow banks.Here are some misconceptions about donors donating bone marrow.
Main misunderstandings and explanations
Misunderstanding 1-Severe pain during surgery

Explanation: Since the operation is performed under general anesthesia, no pain is noticed during the operation.After waking up from anesthesia, the lumbar puncture (puncture site) and areas treated with general anesthesia, such as the throat and urethra, may hurt.The degree of pain varies from person to person and cannot be said unconditionally.

Misunderstanding example 2-There is a risk of becoming paralyzed
Misunderstanding 3 --Bone marrow is taken from the back and spine

Commentary: Some misconceptions about bone marrow banks are:Cerebrospinal fluidIt is caused by confusing (cerebrospinal fluid) with bone marrow fluid.Bone marrow fluid is in the pelvisIliumSince it is collected only from the spine, it does not pierce the spine (spine or lumbar spine).
Bone marrow bank challenges
In many cases, suitable donors decline the offer before the final consent.The causes are as follows.
I can't get the understanding of the people around me, such as being opposed by my family
It is difficult to take time off from work and there is no compensation for leave
Sequelae may remain
There is no assistance for the costs and burdens of family care and childcare
Donors are burdened with persuading and coordinating their families and workplaces.In addition to going to the hospital for confirmation tests, medical examinations, and final consent interviews, it is necessary to go to the hospital several times after the final consent.Most of them are on weekdays, so you need to use paid vacation.Approximately 650 companies and organizations have introduced a donor leave system for employees to facilitate the provision.[4].
Donors and transplant patients use different medical facilities.Pre-examination and surgery of donors are often performed at medical facilities near the donor's place of residence.
Handling of Personal Information
Donor registration data is managed by the Japanese Red Cross Society.
Family reaction
In some cases, the donor's family strongly opposes the donor's wishes.Single donors may give up offering due to parental opposition, or married donors may end coordination due to spouse's parental opposition.
Problem case
There was a case in which a donor whose hemoglobin concentration was below the standard passed the test due to a check error and even completed autologous blood sampling.I went to just before the collection, but the collection was finally stopped[5].
By nosocomial infection during hospitalization for bone marrow donation surgeryHepatitis CIn some cases, it took several months to return to work.[6].
In March 2007, there was a mistake in entering another person's HLA type when registering donor registrant data.
In April 2009, when the manufacturer of the bone marrow fluid collection kit was changed, there was one case in which the unfiltered bone marrow fluid (about 4 mL) in the filter part was underestimated due to differences in product specifications, and an excessive amount was collected from the donor. ..No health hazard occurred to the donor, but emergency safety information was sent to the doctor in charge of collection from the Bone Marrow Transplantation Promotion Foundation during the same month.[7].
Tracheal intubation performed after general anesthesia at the time of bone marrow collection for donors is called training.ParamedicWas carried out.AnesthesiologistHe visited the donor's room before surgery, explained that he would perform tracheal intubation by a paramedic for training, and asked for a sign of consent.The attending physician and the bone marrow bank were unaware of this and were discovered in a report from the donor.Japanese Society of AnesthesiologyIn response to the reply, "Practice of tracheal intubation by paramedics for bank donors is unacceptable," the bone marrow bank notified the anesthesiologist and responsible doctor at each collection facility.[8].
On November 2018, 11, an incident occurred in which a document containing information on a transplant patient was mistakenly sent to a donor.[9].
Youth Ambassador
There are youth ambassadors in the bone marrow bank to disseminate information in the same age group to improve the shortage of donors in their teens and 10s.
List of Youth Ambassadors (honorific titles omitted)
・ Suzuki Myra
・ Nozomi Ishii[10]
footnote
Related item
Japanese bone marrow bank movement promoter
外部 リンク