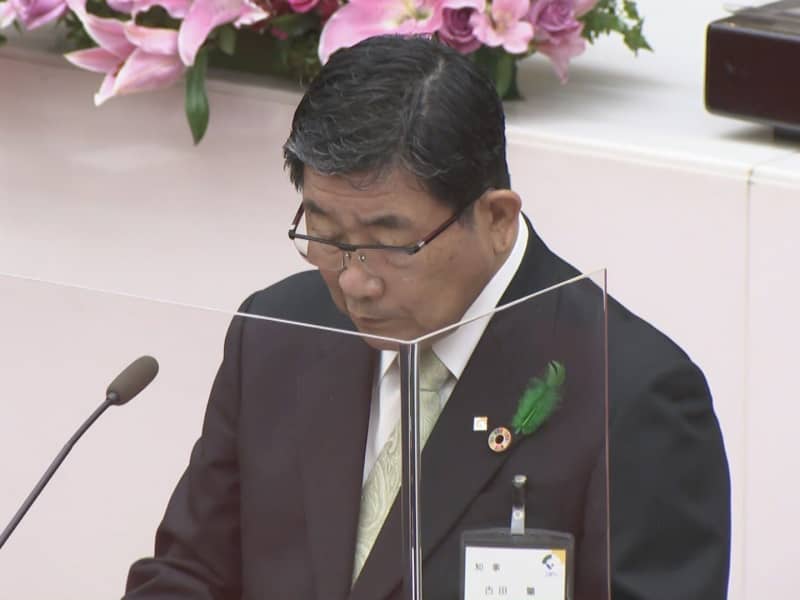 写真 
Jockeys of Kasamatsu Horse Racing illegally purchase betting tickets ... Passed a draft ordinance to reduce the governor's salary by taking responsibility The manager changed from the mayor to the deputy governor
 
If you write the contents roughly
In the parliament, the rules of the union will also be changed, and the manager of Kasamatsu Horse Racing will change from Mayor Kasamatsu to Vice Governor. 
In response to the problem that jockeys illegally purchased betting tickets at Kasamatsu Horse Racing in Gifu Prefecture, Governor Furuta proposed a draft ordinance to reduce his salary ... → Continue reading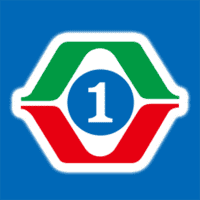 Tokai TV
"Tokai TV Broadcasting" (Fuji TV affiliate) news account. We will send you the latest news from Aichi, Gifu and Mie prefectures.
---
Wikipedia related words
If there is no explanation, there is no corresponding item on Wikipedia.
Kasamatsu Racecourse
Kasamatsu Racecourse(Kasamatsu Racecourse)GifuHashimaKasamatsu Town(Some facilities are in the same countyGinan TownStraddles)Local horse racingForRacecourse.
1935(Showa10 years),Ena-gunNakatsu Town(CurrentNakatsugawaThe predecessor was the Nakatsu Racecourse that existed in) and was relocated to Kasamatsu Town.Before the war, in Gifu prefectureKagamihara RacecourseAlthough there was1938It was integrated into the Kasamatsu Racecourse in (Showa 13).
Overview
The horse racing organizerGifu Prefecture Local Horse Racing Association(Composed of Gifu Prefecture, Kasamatsu Town, and Ginan TownSome office associations).Odds park,D-NetAffiliated racetrack.It will be held alternately with Nagoya Horse Racing and will be sold outside the venue when Nagoya Horse Racing is held.2004(Heisei16 years)Famous horse / master village dream stadiumIs nicknamed and used in various PRs.
The nearest station isNagoya RailwayKasamatsu StationIs.Once next doorHigashi Kasamatsu StationIs the nearest station, when horse racing is heldHonor trainWas also stopped, but due to a decrease in passengers2005(17)May 1Obsolete.
The course isKiso RiverLocated on the shore of 1100mIt is a right-handed course.The stables are located far from the racetrack, and when training, they are moved endlessly from the stables to the racetrack.[1].
From local horse racingCentral horse racingBecame the first jockey to transfer toAndo Katsumi,Yuichi ShibayamaKnown as the racetrack where he was enrolled, "monster" from Showa to HeiseiFate Northern, "Famous horse"Oguri capAnd "woman master"Max Fleet,Since thenOguri Roman-Leiden leader・ ・Love Me ChanIt is one of the racetracks that often attracts attention beyond the boundaries of the central region.
We carry out stay-type exchanges, which are rare in Japan.During the winter seasonKanazawa Horse ParkKasamatsu Racecourse without changing affiliation of racehorsesNagoya RacecourseStay in both stables and race.Not only horses but also trainers and other related parties will stay.In addition, 10 jockeys will stay every year to participate in the race.
2006(18)May 3Internet streaming live broadcasting was started from.
TheJapanese vendor netIs.The songs that play before the release deadlineFrank Millsof"Music box dancer(Music Box Dancer) ",2011(23)May 10I changed the song to.
2018(30) In April, the "Kasamatsu Keiba Fan Club" was launched with the aim of becoming a Kasamatsu Keiba that is closely linked to the community and loved by the community.
Course outline
Dirt clockwise 1 lap 1100m, width 20m
Straight line (from the 4th corner to the final line) 238m
Enforceable distance 800m, 1400m, 1600m, 1800m, 1900m, 2500m
Number of horses that can run (full gate) 12[2]
paddockIs the only racetrack in Japan, located inside the course, almost in the middle of the straight line.
Large-scale vision in March 2017 (Turf vision) Is completed[3].
StandTwin arch 138I want more.East / center / west stand from right
Current status
Main problems
As mentioned above, Kasamatsu Horse Racing is a racetrack that has produced many famous jockeys and horses and has a solid presence in national regional horse racing.However1990 eraDue to the fact that the deficit continued for a single year from the second half and the prospect of sales improvement is bleak.2004The medium- to long-term outlook remains uncertain, as studies including future abolition are being conducted.
2005(HeiseiIn 17), a proposal was submitted to the Gifu Prefectural Assembly to consider abolishing it if profitable sales could not be expected, but the wages and race prize money of the people concerned were reduced (XNUMX).Oguri Cap Memorial-All Japan Thoroughbred Cup OfDirt grade raceWithdrawal from the company is also a part of this.) Since it started selling triple-track betting tickets, it became a surplus of 3 million yen in 2005, and it was judged that profitable sales can be expected in the future.2006The event will continue to be held again (18).However, the sluggish sales continued after that,2010Since it was estimated that the maximum deficit was 22 million yen (3), the union proposed a cost cut such as a maximum reduction of 1500% in prize money and run allowance.As a result of negotiations with owners and stables who rebelled, an agreement was reached to reduce the amount by 4% and withdraw the fund, and it was decided to continue for the time being.In addition, in order to secure financial resources, the first attempt in Japan to raise donations by installing a donation box at the racetrack will be made.
However, due to the abolition plan issued by the prefectural assembly and a large prize cut being implemented, there are a large number of stable officials who are still worried about the future of the racetrack and their own lives.The jockeys who were once known for being one of the highest in the country, even after Katsumi AndoShoichi Kawahara-Yuichi Shibayama-Mitsuaki AndoThe outflow of top and mid-level human resources continues unabated.In fact, Mitsuaki Ando and others pointed out that the future of Kasamatsu Horse Racing is uncertain as the biggest motive for transferring to Central Horse Racing in an interview with the media when passing the jockey license test of Central Horse Racing, Gifu Prefecture and Kasamatsu Horse Racing. It can be said that the failure of the side to come up with a medium- to long-term management outlook contributed to the outflow.
Now, in addition to those who have transferred, there are also those who have stated that they would like to take the jockey test for the Japan Racing Association in the future.For this reason, the immediate stability of racetrack operations has been pointed out by various horse racing media as an issue that must be resolved immediately for securing jockeys and maintaining fans.
In recent years, online sales of betting tickets have been strong, andCentral horse racing(JRA), The single-year balance continues to be in the black due to the effect of the sale of betting tickets.[4][5], We are also working on facility renovation and prize increase[6][7].
Land facility leasing problem
Since negotiations with the landowner did not go well at the time of construction of Kasamatsu Racecourse, 98% of the racecourse site is rare in Japan.Private landAnd inside the coursefield,Paddy fieldToCemeteryExists up to.As a result, a large amount of land and facility rent was incurred, which became a major shackle for the management of the Kasamatsu Racecourse, which continued to be in the red.If no surplus is expected, the condition of abolition was imposed2005(HeiseiIn 17), the landowners reduced the rent to the amount equivalent to property tax in cooperation with the survival of Kasamatsu Horse Racing, but Kasamatsu Horse Racing posted a single-year surplus.2006Conflict between some landowners seeking an increase in rent after (18) and horse racing associations wanting to keep it low[8]..As Kasamatsu Horse Racing continued to be held without reaching an agreement on the lease contract, some landowners who occupy about 30% of the site asked the horse racing association to confirm the termination of the lease contract, pay the rent so far, and restore the original condition. I have filed a lawsuit.2008(20) The landowner wins the case in the first trial decision of the Gifu District Court in May.[9]..The horse racing union has appealed.Settlement talks were held at the second trial Nagoya High Court,2010It was agreed that the rent per tsubo would be 22 yen until (1200).However2011After (23) degreeProperty taxThe rent is to be calculated based on objective criteria such as the valuation amount, and the prospect of survival of Kasamatsu Racecourse remains unclear.[10].
Major races
2 歳
3 歳
3 years old (4 years old) and over
* P = Prestige race, SP = Abbreviation for Super Prestige
Incidentally,2008(HeiseiUp to 20 years)Flora stakesTokai / Hokuriku / Kinki / Chugoku area trialLittle Women Award The2009From (21)Fukuyama Racecourse,2014From (26)Nagoya RacecourseIt is carried out in.
On the final day of the Kasamatsu Horse Racing period, a "Tokai Crown" race will be held by horses that have achieved a certain level of performance (so-called "open horses").
Jockey invitation race
Affiliation jockey
Katsuma voting ticket
2007(Heisei19) From April, as "TRIPLE DREAMS" at Kasamatsu Racecourse and Nagoya RacecourseKanazawa Horse ParkIt became a mutual release system that also added.Currently, as a general rule, races at Kanazawa Racecourse on Sundays and Tuesdays are held at Kasamatsu Racecourse / Nagoya Racecourse, and races at Kasamatsu Racecourse / Nagoya Racecourse on Mondays, Wednesdays, Thursdays, and Fridays are held outside at Kanazawa Racecourse. To be released.The Kanazawa Horse Park race will also be on sale at Theater Ena.
From June 2007 (Heisei 19), in other districtsNight gameA relay night game will be held mainly on the day of the dirt grade race held in.On the day of the race, after the Kasamatsu / Nagoya horse racing raceOi Racecourse,Kawasaki RacecourseAnd other races will be released.It will also be on sale at Theater Ena.
2012(24)May 6Abolished the frame unit withMay 6Wide sale started from (released outside Kanazawa Horse Park).
2014(26)May 9From Kasamatsu Racecourse and off-track sales officesformationIt is now possible to purchase winning horse voting tickets at[12].
2014 year (Heisei 26 year)May 10Using the local horse racing joint totalizer system at Kasamatsu Racecourse and the off-track sales office "Theater Ena"Central horse racing(JRA) Winning horse voting ticket is now on sale[13]..In the launch of the Japan Racing AssociationJ-PLACE KasamatsuAndJ-PLACE EnaIt is guided by the name of. (Refunds for betting tickets purchased at J-PLACE are only possible at J-PLACE, including other local horse racing organizers.Off-track betting ticket sales office # J-PLACE sales(See)
Types of betting tickets to sell
○… Release ×… No release
| Win | Double win | Frame number series | Frame number series | Horse number ream | Horse number ream single | wide | Triple | 3 singles |
| --- | --- | --- | --- | --- | --- | --- | --- | --- |
| ○ | ○ | ○ | × | ○ | ○ | ○ | ○ | ○ |
Outside betting ticket counter
Gifu
Early morning advance sales office (GifuHashimaGinan TownYakushiji Temple 4-19)
Theater Ena (Gifu Prefecture)Ena CityOimachi character Okoppe 2709-55)
Aichi / Mie
belowAichi Horse Racing AssociationIt is also sold outside the venue at managed facilities.
Race forecast / commentary
Horsespaddock(Below highlights) A commentary is given by a forecast reporter during the lap.
The forecast paper is "Horse Racing AceThe price is 2 yen for both "" and "" (there was also "", which was famous for hole prediction before).
Officially recognized by multiple Kasamatsu RacecoursesTipsterOf which, "Daikokusha"Koji IchiokaIs the originalKintetsuDriverAnd he has a lot of appearances on TV, magazines, etc.[14]. Also,2006(HeiseiFrom 18 years)2009He also served as a master (instructor) of a female tipster who was active until (21).[15].
The actual situation was mainly in the pastKenji HatanoAndKishiwada Bicycle Racetrack OfKishiwada BB StudioでcasterWas doingMasatomo Kishine, Was in charge.2013(Heisei25 years)May 4FromMimishaAffiliation live announcer[16], (OriginalFukuyama RacecourseIn addition to being in charge of the live announcer)2018(30) Original from JuneRadio NIKKEIAnnouncerYuji FunayamaIs in charge of the actual situation in the hall, although it is irregular[17].
TV relay
On horse racing dates in the mid-1990sGifuhosoI once broadcast "Kasamatsu Horse Racing Broadcast" on the TV of 15: 00-16: 25. Around 1980-90GifuhosoThere was also a live race on the radio in the live wide program.
2011(Heisei23 years) April ~2013During (25) MarchSKY PerfecTV! OfExciting Grand Prix(709ch), free broadcast on the day of the event (XNUMXch)North scramble broadcast)'S "Kasamatsu Horse Racing Broadcast" (13: 00-17: 00) was being broadcast. It has not been broadcast since April 2013, but from 4 (Heisei 2014)Local horse racing nine(701ch or 702ch) will be broadcast only on the days of the Oguri Cap Memorial and the Kasamatsu Grand Prix.
Green channelThen.2012(24),2013(25),2015The Kasamatsu Grand Prix was broadcasted in (27) (for details, seeGreen Channel Local Horse Racing BroadcastSee).
Main horses from
Scandals / accidents / incidents
1981(Showa56 years)May 12Made inTokai Gold CupAt (2,500m), Daisan Fujitaka rode mistakenly set the distance to 1,400m, loosened the reins on the second lap and slowed down, losing to 2th place, and the fans in the hall said, "MatchfixI made a noise and requested a refund.Some fans surrounded the management office, and more excited fans became mobs by setting fire to the hut selling forecast papers and breaking windowpanes.Gifu Prefectural PoliceRiot policeHashima police stationOne fan who assaulted a police officer in a situation where a member was dispatchedObstruction of public affairsHe was arrested on suspicion.Although the Fair Trade Commission admitted that he made a mistake due to distance error on Idegami, he concluded that the race would be completed without being subject to deliberation based on the local horse racing implementation rules.In addition, Idegami was suspended (later canceled) from riding in Kasamatsu Horse Racing indefinitely and belonged to it.Nagoya Horse RacingBut it was suspended for 10 days[18][19].
2011(Heisei23 years)May 1In the 3rd race (Wakatake Special A2 Dirt 1,800m 5 heads), a halo car (a dedicated car for leveling the riding ground) invaded during the race, and an accident occurred in which the race was unsuccessful because it interfered with the race.It was a race that started from the front and was held at a distance of 1m, which is one and a half laps of the course, but the contractor of Baba maintenance misunderstood that it was a race that was held at 1,800m (the starting point is the same front as 800m). Despite the race, I put a halo car on the course and started maintenance.At the end of the straight line, the five racers sewed between the two halo cars to reach the goal, but it was considered to have had a significant impact on the race as a whole, and the race was unsuccessful. All winning horse voting tickets related to the race were returned (unconditional refund).The total refund amount is 1800 yen.As a matter of course, there were many people who had a winning horse voting ticket that would have been correct if it had not been unsuccessful, and protests were also occurring one after another.[20]..In Kasamatsu Horse Racing, 1,800m races are rarely held in the morning (the 1,800m race itself is rarely held during the period), which is said to have led to the misunderstanding of the traders.
2013(25)May 4, Mickey Oscar (5 years old) who was scheduled to run in the 4th race escaped, about 10kmRun throughKakamigahara CityProtected in the park inside[21]..Race 5 was held with eight horses, excluding the second most popular Mickey Oscar[21].
2013 year (Heisei 25 year)May 10At around 3:5, when Cosmovision (female, 2 years old) was being trained on the course, the driver and horse died when they suddenly started rampaging and ran away and collided with a running light passenger car.It was the fourth escape of the year, and we decided to refrain from holding it and change the schedule of Nagoya Horse Racing.[22] [23]. afterwards,May 11Since it was held for the first time in four weeks, measures were taken to prevent recurrence, such as increasing the number of guards and adding emergency sirens once a month for the time being, such as conducting training assuming horse escape.[24].. Next day2014(26)May 10A male racetrack part-time guardBusiness negligenceOn suspicionGifu District Public Prosecutor's OfficeToDocument inspectionWas done.Regarding the security company and the prefectural local horse racing association that manages the Kasamatsu Racecourse, the case was postponed because accident prevention measures such as installing sirens and strengthening the monitoring system were taken.[25].
2015In (27), to Kasamatsu TownFurusato tax paymentAs a reward for the race nameNaming rightsIs given.
2019(ReiwaFirst year)May 6At around 9:45, a 4-year-old male racehorse on his way back to the stables was surprised by the sound of the car's engine and rampaged.reinsI cut it and ran away.Although I went out to the public road from the gate that was open for vehicle traffic, it was secured in a residential area about 5 minutes later, and there was no injury to the human horse.[26]..In response to the repeated horse racing accidents including the 2013 accident mentioned above, the Gifu Prefecture Regional Horse Racing Association opened and closed sideways at the stable entrance on the 25th of the same month in addition to the conventional barrier. An aluminum fence and an iron barrier were installed, and response training was conducted by union staff and security guards.In addition, the prefectural horse racing association refrained from holding horse racing from the 17th to the 18st of the same month, which was planned as "to thoroughly prevent the recurrence of accidents".[27].
Inappropriate cases of jockeys and trainers and refraining from holding
2020(Reiwa 2nd year) In June, officials purchased a winning horse voting ticketHorse racing lawOn suspicion of violation, it was announced that one trainer and three jockeys had been interviewed by the Gifu Prefectural Police and searched for homes and stables.The Gifu Prefecture Local Horse Racing Association commented, "We will fully cooperate with the police investigation and take strict punishment for those involved if necessary."[28]..At the end of July of the same year when the jockey (trainer) license was renewedToru Ojima,Tomonori Sato,Kazunari Shimazaki, Masayuki Yamashita retired without renewing his license.Kyodo News and the Sankei Shimbun have reported that "the person who retired without being issued a license" is "the four trainers and jockeys under investigation on suspicion of being involved in the purchase of betting tickets."[29][30]..The Gifu Prefecture Regional Horse Racing Association was supposed to take strict punishment, but it did not make an external announcement at the time of this "retirement", and the investigation to other than these four people was insufficient, so a third-party committee member later It will lead to the establishment of the association.
2021(Reiwa 3rd year) In January, the jockeys, trainers, etc. to which they belong purchased the winning horse voting ticket, which is prohibited by the Horse Racing Law.Nagoya National Taxation BureauIn response to the news that the omission of the declaration was pointed out by the company, the scheduled horse racing was canceled from the 19th to the 22nd, saying "I will refrain from confirming the facts".[31].. In response to thisHajime FurutaAt a press conference on the 19th of the same month, the Governor of Gifu Prefecture set up a third-party committee to clarify the situation, formulate measures to prevent recurrence, and make sure that all parties concerned are aware of legal compliance. Although he said that he would like to resume Kasamatsu horse racing in March at the latest.[32]Since it will take more time to clarify the truth, the event will be suspended from March to May.[33][34].
On April 2021, 3 (Reiwa 4), a report by a third-party committee investigating scandals in 1 and 2020 was released.[35]..In this2012Over the eight years from (24) to 2020 (Reiwa 2), a group of up to eight jockeys purchased betting tickets in violation of the Horse Racing Law, and just confirmed that they made a profit of about 8 million yen. Others reportedly gained and hid their income[36], 10 people who were tax evading due to inflated expenses etc. apart from the income of betting ticket purchase, tell the jockey group who purchased the betting ticket information such as the condition of the horse on the day in charge, and reward in return It was reported that there were several people involved in receiving the tax harassment, and one trainer who was sexually harassing, although it was a different case.[37]..On the other hand, although there were testimonies from multiple jockeys about the suspicious match-fixing, it was not recognized as a fact because there is no evidence beyond the jockey's subjectivity to riding.Of these, four who had already "retired" at the end of July 2020 have not been investigated because they did not respond to the contact of the third-party committee.These four people were sent documents for violation of the Horse Racing Law on March 7, 4.[38], Has been briefly charged on March 3[39].. On April 2021, 4, the Gifu Summary Court issued a summary order for four former trainers with a fine of 12 yen and three former horsemen with a fine of 4 yen.[40].
On April 2021, 4, the Gifu Prefecture Local Horse Racing Association announced measures to prevent recurrence and the disposition of the parties concerned as follows, centering on four former jockeys and trainers, Ojima, Sato, Shimazaki, and Yamashita, who retired the previous year. It will be a permanent expulsion from the horse racing world as "played a role"No horse racing involvementSeveral active jockeys and trainers have also been punished to suspend their involvement in horse racing for a certain period of time.[41][42][43]..In addition, among the people involved in the union, 10 people will be punished, such as pay cuts and warnings, such as reducing the salary of the mayor of Kasamatsu, Saint Furuta, who is the top manager of the union, to one tenth or three months.Hajime FurutaThe Governor of Gifu Prefecture was also reduced in salary by one tenth, equivalent to three months.Furthermore, the deputy governor of the prefecture will serve as the horse racing union administrator who has served as the mayor of Kasamatsu, and the mayor of Kasamatsu has become the deputy administrator.
The eight jockeys and trainers who have been suspended from horse racing have their licenses revoked by the National Association of Racing on April 8st.[44]In addition, two jockeys who received the money and whose statute of limitations had not been established received criminal accusations.[45].
Name
Job
disposal
Reason for disposal
Jockey / trainer license[46]
Toru Ojima
Former trainer
No horse racing involvement
Bribery, purchase of winning horse voting ticket
Expired July 2020, 7
Tomonori Sato
Former jockey
No horse racing involvement
Bribery, purchase of winning horse voting ticket
Expired July 2020, 7
Kazunari Shimazaki
Former jockey
No horse racing involvement
Bribery, purchase of winning horse voting ticket
Expired July 2020, 7
Masayuki Yamashita
Former jockey
No horse racing involvement
Bribery, purchase of winning horse voting ticket
Expired July 2020, 7
Shozo Hanamoto
Trainer
5 years of suspension of horse racing involvement
Bribery collection, winning horse voting ticket purchase
Canceled April 2021, 4
Higashikawa
Trainer
5 years of suspension of horse racing involvement
Bribery collection, winning horse voting ticket purchase
Canceled April 2021, 4
Kenji Otsuka
Jockey
5 years of suspension of horse racing involvement
Bribery collection, winning horse voting ticket purchase
Canceled April 2021, 4
Tomohiko Yoshii
Jockey
5 years of suspension of horse racing involvement
Bribery collection, winning horse voting ticket purchase
Canceled April 2021, 4
Yoshito Yunomae
Trainer
2 years of suspension of horse racing involvement
Bribery collection, credit loss (missing income declaration due to negligence)
Canceled April 2021, 4
Toshiki Ikeda
Jockey
1 years of suspension of horse racing involvement
Bribery receipt
Canceled April 2021, 4
Yusuke Tsutsui
Jockey
1 years of suspension of horse racing involvement
Bribery receipt
Canceled April 2021, 4
Ken Takagi
Jockey
6 months of suspension of horse racing involvement
Bribery receipt
Canceled April 2021, 4
Takahiko Inoue
Trainer
Training stop 90 days
30 days to suspend warnings and awards
4 days to suspend warnings and awards
Credit loss (sexual harassment)
Insufficient guidance and supervision of former jockey (Tomonori Sato)
Credit loss (intentional underreporting of income)
Hirokichi Kawashima
Trainer
30 days to suspend warnings and awards
4 days to suspend warnings and awards
Insufficient guidance and supervision of former jockey (Masayuki Yamashita)
Credit loss (intentional underreporting of income)
Zenta Mizuno
Trainer
20 days to suspend warnings and awards
4 days to suspend warnings and awards
Insufficient guidance and supervision of former jockey (Yoshito Yunomae) and jockey (Ken Takagi)
Credit loss (intentional underreporting of income)
Teruhiko Taguchi
Trainer
20 days to suspend warnings and awards
4 days to suspend warnings and awards
Insufficient guidance and supervision of the jockey (Yusuke Tsutsui)
Credit loss (intentional underreporting of income)
Takashi Shibata
Trainer
30 days to suspend warnings and awards
Insufficient guidance and supervision of former jockeys (Toru Ojima, Kazunari Shimazaki)
Masaharu Fujita
Trainer
20 days to suspend warnings and awards
Insufficient guidance and supervision of the jockey (Kenji Otsuka) and the former jockey (Toshiki Ikeda)
Hideo Moriyama
Trainer
20 days to suspend warnings and awards
Insufficient guidance and supervision of the jockey (Tomohiko Yoshii)
Tsuyoshi Ito
Trainer
20 days to suspend warnings and awards
Insufficient guidance and supervision of former jockey (Shozo Hanamoto)
Masayoshi Goto
Trainer
20 days to suspend warnings and awards
Insufficient guidance and supervision of former jockey (Masanori Higashikawa)
In addition, of the 10 jockeys who were not involved in fraudulent activities, 2020 except Keigo Nagae, who just made his debut in October 10, said, "I have learned about acts that impair the fairness of horse racing. I was punished for violating the administrator's instructions.
On April 2021, 4, the National Association of Racing announced measures to prevent recurrence.The possession and use of communication equipment in the adjustment room and jockey waiting room were strictly prohibited, and the possession and physical examination were carried out using a metal detector, and the installation of communication suppression devices and electromagnetic wave shielding films was also stipulated.He declined to state that the timing for resuming Kasamatsu horse racing will be decided in consultation with the Ministry of Agriculture, Forestry and Fisheries and the Ministry of Internal Affairs and Communications.[47].
Furthermore, on May 5, the same year after the announcement of a series of dispositions, one active jockey belonging to the group applied for a prize held on SNS by a former jockey who was doing a prediction act at a racetrack other than Kasamatsu in March of the same year, and cashed. It turned out that he had received 12 yen.The union did not disclose the real name of the jockey in the first report, but was warned by the previous disposition.Sho MizunoOn May 3st of the same yearJukiya Takigawa(Kawasaki Horse RacingIt has been revealed that he received a transfer of 10 yen from a former jockey)[48]..In response to the union's investigation, the jockey said, "I added my living expenses because the race was canceled," and said that this act violated the union's manager's instructions and "may harm fairness." , May 5, Gifu Prefecture Local Horse Racing Association decided the following dispositions[49][50][51].
| Name | Job | disposal | Reason for disposal |
| --- | --- | --- | --- |
| Sho Mizuno | Jockey | 15 days to stop riding | Because he applied for the sweepstakes conducted by the prospective actor and received the award of money |
| Hiroshi Sasano | Trainer | 2 days to suspend warnings and awards | Insufficient guidance and supervision of the jockey (Kakeru Mizuno) |
Hajime FurutaOn May 5, the Governor of Gifu Prefecture said, "If the procedures and preparations go smoothly, it will be resumed in July."[52]However, it is expected that the resumption in July will be postponed because several stable workers have to file tax returns after that.[53].
Nakatsu Racecourse
1927(Showa2 years),Ena-gunNakatsu TownLarge printKomaba(CurrentNakatsugawa) Is a racetrack opened by the Nakatsu Horse Racing Club.Baba is 1m per lap.
1933It was held 8 times (14 days) in spring and autumn by autumn (Showa 41), but it became difficult to manage due to the small number of visitors due to the mountainous area.As a relocation destination(I.e.,Ogaki,Toki DistrictTajimi Town (currentlyTajimi City) Is a candidate[Annotation 1]But,1934(Showa 9)HashimaYatsurugi Village(CurrentGinan Town) Was decided, and then it was changed to Kasamatsu Town.
Part of the site is agricultural land, residential land,Gifu Prefectural Nakatsu Commercial High SchoolIt is the second ground.Also,1929It was erected by volunteers of Nakatsu Horse Racing Club in (Showa 4).Mao KannonThe stone monument remains.
Other
For a while, at the 2500m start point (pocket near the 3rd corner)Stay tuned for Jockey McCull's fast running !!The banner was hung up.
footnote
注 釈
^

Nakatsu Racecourse tells now (Gifu Shimbun June 2018, 6 article)
外部 リンク