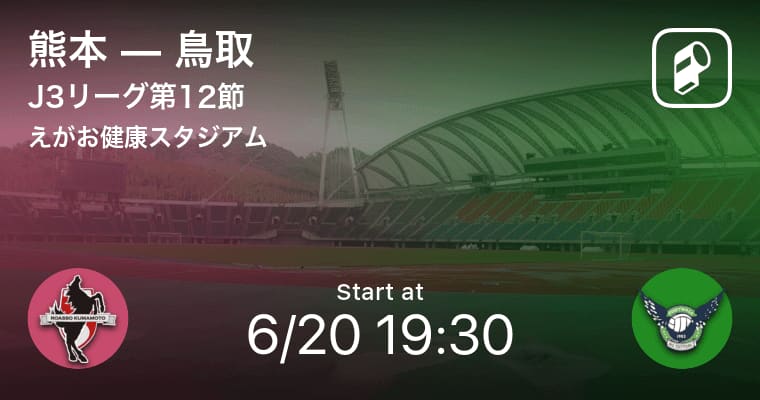 Photo Soccer Match Summary
[J3 Section 12] Starting soon!Kumamoto vs Tottori
 
If you write the contents roughly
After this, from 6/20 19:30, the J3 League Section 12 Roasso Kumamoto vs Gainare Tottori match will be held at Egao Kenko Stadium.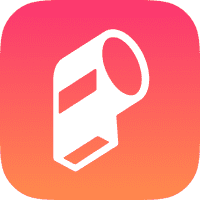 Player!
Sports entertainment application "Player!". We will deliver the latest news, breaking news, schedules, results, etc. of a wide range of sports from soccer, baseball to horse racing to athletics faster than anywhere else.
---
Wikipedia related words
If there is no explanation, there is no corresponding item on Wikipedia.
Kumamoto Prefectural Sports Park Athletic Field
Kumamoto Prefectural Sports Park Athletic Field(Kumamoto Kenmin Sogoun Dokouen / Rikujokyogijo)KumamotoKumamoto-shiHigashi WardHirayama TownKumamoto Prefectural Sports ParkInAthletic field.Football fieldAlso used as. Owned by Kumamoto Prefecture, Kumamoto Prefecture Sports Promotion CorporationDesignated administratorThe operation is managed as.
Nickname is "KKWING". In addition, it should be notedKumamoto-shiHigashi WardHeadquartered inEgao Naming rightsHas obtained2017From AugustEga Health Stadium"(Egao Kenkou Stadium) is used (Later).
History
1998Completed inJapan Athletics FederationAt the first-class official stadium, the same yearJapan Athletics ChampionshipsIt became the venue of the following year 199954th National Sports FestivalIt was used as the main venue of. AlsoKumamotoHarudomi Village(CurrentWasui Town) Marathon runner fromShinzo KanaguriAnd "KK" taken from the acronyms of "Kyushu" and "Kumamoto", and the shape of the roof (bird feathers, "WING"),KKWINGThe nickname of (KK Wing) was established. The third gate, where runners enter and exit during the marathon event, is also known as the "Kanakuri Gate."
2001To13 National High School Sports FestivalThe general opening ceremony of (Hinokuni New Century) and athletics games were held.
2002 FIFA World CupThen.Belgium representativeIt became a campsite. Same again2002ToYokohama F. Marinos, In 2003Jeff IchiharaIt was used as a campsite.2005ToUrawa Reds(InitiallyThailandI was planning to camp inbird-fluIt was used as an alternative site due to the epidemic and the ground condition of the campsite),2006FromHokkaido Consadole SapporoIs camping.
2004からJapan Rugby Top LeagueMatch is being held.
200511IsDPR KoreaWas scheduled to be held in (North Korea)AFC Youth Championship 2006 (Qualifying)(Group N) was held as an alternative.
2009May 1ToJapan national football teamOfficial game of (AFC Asian Cup 2011 (Qualifying)) Was held for the first time.
2015May 3ToRugby World Cup 2019It was announced that it will be the venue for[1].
2016May 4A series of subsequent occurrencesKumamoto earthquakeIn, the stadium became a base for collecting relief supplies and could not be used as a stadium for a while. In addition, the lighting equipment of the stadium itself was partially damaged by the earthquake, resulting in insufficient brightness, and the stadium itself, such as the audience seats, was also damaged.[2][3], Was planned as safety could not be confirmedJ League2 games have changed venues[4][5] In addition, the venue for the entire prefectural high school scheduled for June has changed.[6].. In July of the same year, the safety confirmation work was completed and it was used again for the game, but there were some restrictions. It has been fully usable since April 7.
Equipment outline
In addition to the adjacent auxiliary stadium (Type 3 official recognition), it has received Type 1 official recognition from the Japan Association of Athletics Federations.
The stand that accommodates 32,000 people is a one-layer type, and it is a main stand and a back stand.TeflonA made roof is erected. The steel towers (4 in total) that stand on both ends of the roof have a vertically long lighting system at the top, and have a unique design that also serves as a roof support structure. Also on the away side (on the right hand side from the main stand),Mitsubishi ElectricMade ofAurora visionIs installed. Also on the home side (on the left hand side from the main stand)Rugby World Cup 2019One large permanent screen was installed toward.
It has 9 lanes of land truck, and the field inside is natural.ShibaIt is 107m long and 70m wide.
Facility naming rights
Kumamoto Prefecture becomes Kumamoto Prefectural Sports Park Athletics StadiumFacility naming rightsDecided to introduceMay 12From 2009May 1The recruitment period was up to, but no applicants appeared, and Kumamoto Prefecture said, "I would like to continue accepting applications without setting a period."
Kumamoto City, November 2012, 11KitaHeadquartered in Kumamoto Prefecture, but acquired the naming rights for the Kumamoto Prefectural Sports Park Athletics Stadium, and signed a basic agreement on naming rights with Kumamoto Prefecture on December 12 (the contract is).2013May 2For 4 years (2,500 million yen per year), the name is "Umakana / Yokana Stadium" (abbreviation: Umasta) (Umakana: delicious fruit vegetables, yokana: good fruit vegetables are from the companyTrademark registered name))[7][8].. In November 2016, it was reported that the Yamada Fruit and Vegetable Wholesale Market would expire. This is because many farmers were damaged by the 11 Kumamoto earthquake, so the naming rights costs that were prepared will be used for farmer relief.[9].
January 2017, 1, Kumamoto CityKumamoto-shiHigashi WardHeadquartered inEgaoAnnounced that it will use the name "Egao Kenko Stadium" (abbreviation: Egao S). The contract period will be 2017 years from February 2, 1 to January 2021, 1 (naming rights fee is 31 million yen per year).[10].
After adopting the naming rights, the above names are basically used, but soccer (International Football Federationas well as the Asian Football FederationSponsor), Rugby (World rugbyThe official name is used as an exception in international games, competitions, pre-camps, etc. (sponsored by).
Main events and competitions held
Athletics
The 44th All Japan Junior High School Athletics Championships (held in 2017)
サ ッ カ ー
rugby
Others
Other than sports competitions
Transportation
Train
bus
Automobile
Park and ride (shuttle bus)

A shuttle bus runs from Hikarinomori Station when Roasso's home game is held.
footnote
注 釈
Source
外部 リンク