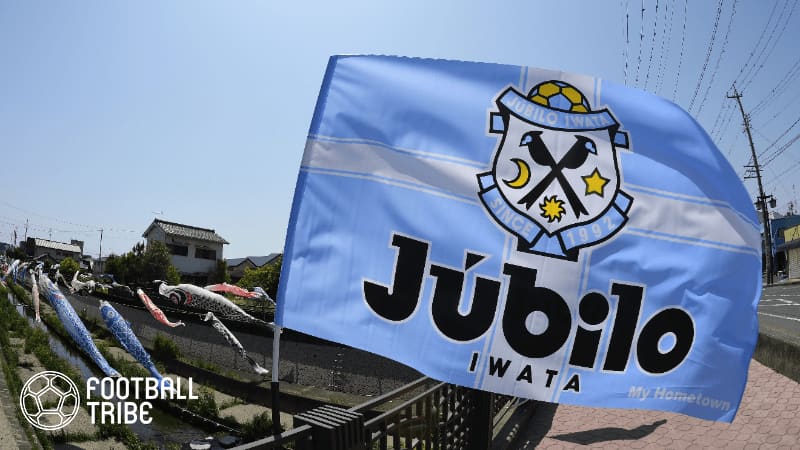 Photo Jubilo Iwata Photo courtesy of Gettyimages
Makito Ito from the Iwata sub-organization joins by rental from Yokohama FM "Since I was little ..."
 
If you write the contents roughly
Regarding joining Jubilo Iwata, "I'm Makito Ito from Yokohama F. Marinos. 
Jubilo Iwata of the Meiji Yasuda Seimei J2 League will join DF Makito Ito from Yokohama F. Marinos on the 21st due to a loan transfer ... → Continue reading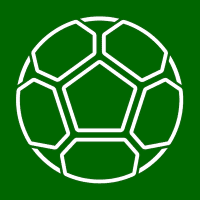 Football Tribe Japan
A Japanese version of a soccer-specific information site based in 11 Asian countries. We are developing original content such as a wealth of news, exclusive columns, original player ratings and game analysis, centering on information on European football, J League, overseas groups, and representatives from Japan. Have fun and deepen your knowledge of soccer.
---
Wikipedia related words
If there is no explanation, there is no corresponding item on Wikipedia.
Jubilo Iwata
| | |
| --- | --- |
| | In this itemColorIs dealing with Depending on the viewing environment, the colors may not be displayed properly. |
Jubilo Iwata(Jubilo Iwata,Yubilo Iwata) IsJapan OfShizuokaIwataHometown,Japan Professional Soccer League(J League) professionalsサ ッ カ ーclub.
Overview
1972WoundYamaha Motor Soccer ClubIs the predecessor[1]. In 1993J League Associate Member[1],1994Become a regular member of the J League[1].
The operating companyJubiro Co., Ltd.[1],Yamaha MotorEtc. have invested[2].
The team name "Jubilo" isPortugueseJúbilo [ʒuːbilu] andSpanishIn júbilo [ˈxuβilo] (Fubiro)DelightMeans[1]
Home stadiumYamaha Stadium (Iwata)[1], The practice area is[1](Detail is#Stadium/practice fieldSee).
History
1990 era
Founded in 1972Yamaha Motor Soccer ClubBecame the predecessor, in 1992J League Associate MemberApproved as, in 1993Japan Football LeagueAfter winning second place in the first division, participation in the J-League from the following year was approved.In the same yearNetherlands representative OfVanenburgWas won.
1994, formerRepresentation from JapanDirector'sHans OftIs appointed as a director. Before the opening of the J LeagueAli DaeiI made a contract with Iran but did not get an exit permit from Iran[5], The transfer was broken and on April 4thFormer Italy national team OfSalvatore SchillacciWon, in the summerActive Brazil national teamServed as captainDungaReinforced.same yearToshiya Fujita-Makoto Tanaka-Oku DaisukeJoined the group. In 1995Nanami Hiroshi-Takashi Fukunishi, In 1996Toshihiro HattoriJoined.
Won the 1st stage. 2nd stage is 2ndJ League ChampionshipLost to Kashima.Won the Nabisco Cup.
Nakayama participated in 27 games and scored 36 goals (currently the most scored league match). Won titles such as MVP and top scorer.
中山,Nanami,Dunga, In the backBest elevenElected to.
After the season, Dunga left the group.
Season 107 points and goal difference +68 are currently the most in JXNUMX history.
The 90 wins within 26 minutes have been the most tie record in J2 along with Kawasaki F in 1996 since 2020, when the second round was round robin.
1st stage victory, championship, 2nd stage victoryShimizuDefeated and became the second champion.
After the 1st stage, Hiroshi Nanamiイタリア-AC veneziaTransferred to.
FukunishiWas selected as the best eleven.
First victory in the Asian Club Championship (currently ACL).
2000 era
2000-2005
FUJI XEROX SUPER CUPWon for the first time.
January,NanamiIs back.
4th in the annual ranking.The number of points won annuallyoak2th place after.
Nakayama won the top scorer for the second time (2 goals in 29 games) and was selected as the best eleven.
1st stage victory, 2nd stage 2nd place, championship lost to Kashima.
Nabisco Cup runner-up, Emperor's Cup best 8.
Fujita wins MVP.
Van Zwam, Oiwa, Fujita, Fukunishi, Hattori were selected as the best eleven.
1999 Asian Super Cup victory, July-AugustスペインWill be held inFIFA Club World Championship 2001It was decided to participate in.
[Annotation 1]Focusing on Nanami to "fight the world"N-BOXIs adopted.The same year's championship will not be held due to operational issues.
The league match won both the previous and next seasons.
Annual record 26 wins, 3 losses, 1 draw (1 draw, 1 loss in league match, 1 loss in Emperor's Cup).
Highland, top scorer (27 points in 26 games), MVP.After the season, the plateauGermanyHamburger SVTransfer.
Hattori, Fukunishi and Nakayama participate in the World Cup.
Best eleven, The most Thai 7 people (Tanaka, Suzuki, Nanami, Fukunishi, Fujita, Nakayama, Kogen) selected from the same club.
The Asian Club Championship has advanced to the final for the third consecutive year.
Sho Naruoka,Kentaro Oi,Naoya KikuchiJoined.
In August, Fujita Netherlands-FC UtrechtTransferred to rental (returned the following year).
The 1st stage is 2nd.
In the 2nd stage, he lost the final round against Yokohama FM and missed the championship (stage ranking is 2nd).
Won the Xerox Cup and the Emperor's Cup.
Selected as Fukunishi Best Eleven.
1nd place on the 2st stage. 2th place on the 13nd stage.
Won the Xerox Cup.
2006-2009
Nabisco Cup loses quarterfinals, shortly afterMasakuni YamamotoThe director resigns.
Iwata OB to succeedAjiwsonBecame a director.
The league match is 5th.
Kawaguchi won the Best Eleven for the first time in four years.
Kawaguchi and Fukunishi participate in the World Cup.
Club slogan: "VAMOS CONTIGO'
Club slogan: "Hungrrrrry!'
After the qualification match, Ooft retired.Nanami HiroshiRetired from active duty.
Mabuchi retired from the president due to poor performance and a significant decrease in sales, and Hiroyuki Yoshino, the president of Yamaha Motor Taiwan, took over.
Club slogan: "SPEEDY ACTION 2009'
Former director IwataMasaaki YanashitaHas returned to the coach.
Takahiro KawamuraTokyo V, Shun Morishita京都, Makoto TanakaFukuokaComplete transfer to.Kenya Matsui transferred to Kyoto for a limited time.On the other hand, Daisuke Nasu was acquired from Tokyo V and promoted to two from youth.
At the opening round on March 3thYamagata2-6, lost to the worst goal in history, but then recovered.
In April, Kenji Hattori was appointed as acting manager of the strengthening department.
Korean representativeLee Keun HoAcquired.Lee is enrolled until 2010.
In July, Yuki OshitaniFC GifuTransfer to the deadline.
The season result is 11rd.
Ryoichi Maeda won the Japanese top scorer for the first time in seven years since the plateau (7 points in 34 games), and won his first best eleven.
2010 era
2010-2013
Club slogan: "EVOLUTION 2010'
Masashi Nakayama, who has supported Iwata for many years, has moved to Sapporo, and Hideto Suzuki has retired.
Takayuki Chano, Shinji Murai in Chiba, Hiroki Mandai in Tosu, and Kenya Matsui, who had been transferred to Kyoto for a limited time, completely transferred to C-Osaka.
Park Ju-hoFrom KashimaLee Gang JinTheBusanFromTomoyuki ArataTheMitoAcquired by complete transfer from.
2010 FIFA World Cup Japan National TeamKawaguchi and Komano were selected, and Komano participated in all four games.Kawaguchi then moved away from the national team and made his first appearance in the second half of the season.
Mid-season,Lee Keun HoIs G Osaka,Karen RobertIs completely transferred to Kumamoto.
Suganuma MinoruとMasahiro KogaTheoakObtained from a loan transfer.
Nabisco Cup, Defeated Hiroshima in the final and won the title for the first time in seven years (Nabisco Cup for the first time in 7 years). Maeda, who scored 12 goals and 2 assist for the MVP, was elected.
リーグ戦17節終了時点で15位の成績。後半戦に入り22節~29節まで無敗、32節、3連覇中の鹿島をアウェーで8年ぶりに破る等7勝4敗6分の成績を残し、最終順位は11位。
Maeda, who scored 17 points in the season, was selected as the best eleven of the J-League top scorer for the second consecutive year since Nakayama in 2000.
Club slogan: "ROAD TO CHAMPION 2011'
Sho Naruoka transferred to Fukuoka, Kota Ueda to Omiya, and Yusuke Inuzuka to Kofu.
Takuya Matsuura transferred to Fukuoka and Kentaro Oi transferred to Shonan for a limited time.Takuya Ohata goes on to Juntendo University.
Yoshiaki FujitaTheOitaWith a complete transfer fromKei UemuraTheShonanObtained from a loan transfer.
Yuki KobayashiとYamada DaikiFrom Meiji UniversityKinen EnglishJoined from Kansai University.
In the middle of the season, it was established in the starting lineup from the beginningPark Ju-ho FC BaselComplete transfer to.
July, BrazilSao Paulo FCからRodrigo SoutoIs acquired by full transfer.
January,Suruga Bank Championship 2011でアルゼンチン OfIndependienteVictory.It is the first time in 12 years to win an international tournament.
Victory for the first time in 6 years in the opening round.After that, he continued to accumulate points.
The annual result is 8th.
Nabisco Cup lost in the best 8 and Emperor's Cup in the 3rd round.
After the season, Yanagishita retired from the coach.
Kenji Hattori takes office after introducing the general manager system (GM).
Club slogan: "Origin opening ROAD TO CHAMPION 2012'
Club slogan: "Origin opening ROAD TO CHAMPION 2013'
Hwang Song-suIs Gunma, Mitsuru Chiyotada is Tokushima, Tomoyuki Arata is Okayama,Han Sang EunIs KoreanUlsan Hyundai FC,Rodrigo SoutoIs in BrazilNauticoComplete transfer to.Akihiko Takeshige transferred to Niigata and Yuki Oshitani transferred to Okayama for a limited time, and Takashi Okada's transfer deadline was extended.
In the previous year, Kei Uemura, Shunya Suganuma, Tomohiko Miyazaki, and Yuki Kobayashi, who had joined for a limited time transfer, were acquired by a complete transfer.Active from KobeRepresentation from Japan OfMasahiko InamiAnd representative from Japan from Vitesse in the middle of the seasonYasuda UniversityAcquired by complete transfer, from KyotoJeong Woo YoungJoined the transfer with a deadline.
It was Iwata Youth affiliation 2 kinds registrationSakawa Ayumi, From Kansai UniversityHiroto TanakaJoined.
In the league match, the opening 7 rounds were 2 minutes and 5 losses, and at the time of Section 7, it was the lowest. He won his first league match against Shonan in Section 8, but lost to Kofu in Section 9, and Director Morishita was dismissed on May 5.
Head coachToru NagasawaActed as acting director, from May 5thU-23 soccer representative from JapanFormer directorTakashi SekizukaBecame a coach (Nagasawa returns to head coach).
But in Section 31TosuLost to the next 2014 seasonJ1For the first time in club historyJ2Relegated to.
Lost the third round of the Emperor's Cup.
After the season, Director Sekizuka, GM Kenji Hattori, and Head Coach Nagasawa retired.
2014-2015 (J2)
Club slogan: "Win !!!'
Former director of KyotoHisato KatoIs the general manager and OBToshihiro HattoriWas appointed as the head of the strengthening department, and the former director of OitaPericles ChamuscaWas invited to the director.
Shuto Yamamoto is Kashima, Yuki Kobayashi is Niigata,Yasuda UniversityTransferred to Tosu.
Ryosuke Matsuoka transferred to Yamagata, Jo Kanazawa transferred to Gunma, Yoshikatsu Kawaguchi transferred to Gifu, and Kei Uemura transferred to Fukushima.
Cho Byung-kuk Shanghai ShenhuaCompletely transferred toKitawaki RikiLeft the group.
ポーランド-Lechia GdanskからDaisuke Matsui, G from OsakaYousuke FujigayaFrom KobePopo,Brazil-PortugalからFerdinandIs acquired by full transfer.
From KawasakiShun MorishitaWith a loan transfer.Takashi Okada, who has completed his loan transfer to Fukuoka, is back.
As a newcomer, I am from Jubilo Iwata U-18Daiki Ogawa(Meiji University)Misaki UemuraBoth players (University of Tsukuba) joined.
Kosuke Yamamoto transferred to Niigata on June 6th for a limited time.
March 6SE PalmeirasからChingaIs acquired by transfer with a deadline.
The trade name was changed from "Yamaha Football Club Co., Ltd." to "Jubiro Co., Ltd." on July 7.Also announced that the emblem will be changed from the 1 season[4]
Hiroki Yamada in Germany on July 7thKarlsruhe SCTransferred to.
March 8Shusuke TsubouchiWas acquired from Niigata by a loan transfer.
The Emperor's Cup is eliminated in the 4th round.
Chamusca was dismissed from the director on September 9, and he is an OB.Nanami HiroshiBecame the director.
2th place in the J4 league match.J1 promotion playoffsLost to Yamagata in the semi-finals and did not return to J1.
Club slogan: "Connect-Road to J1'
Enrolled for 15 yearsRyoichi MaedaTransferred to FC Tokyo.
Kinen EnglishIs Sendai,Ryohei YamazakiIs Niigata,Yoshiro AbeIs Matsumoto,Yousuke FujigayaIs G Osaka,Baek Sung DongIs completely transferred to Tosu.
I was already on loan for a limited timeSuganuma MinoruCompletely transferred to Tosu, the same as Baek Sung Dong.
Yasuhiko Takeshige Tochigi SC,Shinya SuganumaCompletely transferred to KyotoPopo,Ferdinand,Chinga OfBrazilianThe three have left the group.
From HiroshimaInami Yasuna, From GifuYuki Nakamura,Ruch ChorzówからKaminsky,MuangthongからJayIn addition to being a complete transfer player, he is a former Iwata player.Kota UedaとYoshiaki OtaReturned from Omiya and Sendai with a complete transfer.
From ParamaAdaiutonFrom KawasakiYasuhito Morishima, From HiroshimaHayao KawabeEach with a loan transfer.
On the other hand, the continuing player acquired Shusuke Tsubouchi, who was on a rental transfer from Niigata, with a complete transfer.
Newcomers from Funabashi Municipal High SchoolKo Shimura, From Kagoshima Josai High SchoolRyuolivier Iwamoto, From Chukyo UniversityTakafumi ShimizuJoined the team, and from Jubilo Iwata U-18Rikiya UeharaとIshidaAnnounced internal promotion of.
XNUM X Month X NUM X Day,IshidaUnderage drinking and smoking were discovered.Announced that the provisional contract will be canceled once and that he will belong to the club as a trainee for 2 months from February 1st to July 7st.
Held from this yearJ League SKY PerfecTV! New Year Cup In the Kagoshima round, he participated with Urawa, Shimizu, and Kumamoto and finished second.
The Emperor's Cup lost to Avispa Fukuoka 2-0 in the second round.
The league match Omiya,FukuokaIt was decided to return to J2 from the 2016 season with the final ranking being 1nd in the competition for automatic promotion until the final round.
Jay wins the J20 top scorer with 2 points.
2016-2019 (J1)
Club slogan: "To realize the dream of connecting'
Takaaki Kinoshita Mito,Yuichi Komano FC Tokyo,Shusuke Tsubouchi GunmaTransferred to.
Hiroto Tanaka Nagasaki,Sakawa Ayumi TosuTransfer to rental.
New members千葉からTaisuke Nakamura,KumamotoからKazuki Saito, From TosuTatsuro Okuda,GifuからTakagi Kazumichi,NiigataAcquired former Iwata Kentaro Oi with a complete transfer.
It was a rental transferYasuhito Morishima,Shun Morishita,AdaiutonHas completely transferred.
I was transferred to Niigata for rentalKosuke YamamotoIs back.
As a newcomerKirikoen High SchoolからKoki Ogawa, From Kagoshima Vocational High SchoolTakuma Ominami,Aoyama Gakuin UniversityからDaigo ArakiJoined the group.
1stステージでは従来の4-2-3-1だけでなく、相手にあわせて3-4-2-1も併用して8位に入った。また、5月にはGreece national team OfAvra Am PapadupoulosWas won.
In 8 monthYuki KobayashiTransferred to Heerenveen, the Netherlands.
In the 2nd stage, he has not won 9 games in a row since the opening, and is 2th with 7 wins, 8 draws and 14 losses.
The annual result is 8th place with 12 wins, 14 draws and 13 losses.
Club slogan: "Connect Challenge For Next'
Takashi OkadaRetired,Yasuhito Morishima,Yuki Nakamura,Takagi Kazumichi,Jay,PapadopoulosLeft the group.
Tatsuro OkudaIs Nagasaki,Misaki UemuraIs a rental transfer destinationFC ImabariTransferred to.
I had a rental transfer to NagasakiHiroto Tanaka AtagoWhat,HachinoheWas transferred to rentalRyuolivier Iwamoto TottoriWas transferred to Tosu for rentalSakawa AyumiHas changed the rental transfer destination to Gunma.
Yokohama FMFrom originalRepresentation from Japan OfShunsuke Nakamura,NagoyaFrom originalRepresentation from Japan OfKengo Kawamata,KobeからShohei Takahashi,OitaからMasaya Matsumoto,NaganoからRyuki MiuraEarned.
Uzbekistan National Team OfMusayev,Shohei High SchoolからTakeaki Harigaya,Higashi Fukuoka High SchoolからKotaro FujikawaJoined the group.
In 5 monthHiroki ItoConcluded a professional contract with and registered as a 2nd class registered player.
In 8 monthDaisuke MatsuiTransferred to Poland's Audra Opole.
Former Iwata in SeptemberYamada DaikiReturned from Karlsruher SC in Germany with a complete transfer.
At the Emperor's Cup held in OctoberYokohama F. MarinosLost 0-1 to finish in the best eight.
The annual result is 16th place with 10 wins, 8 draws and 6 losses.
Club slogan: "Connect 2018 Challenge For Next'
Ryuolivier IwamotoRetired,Takafumi Shimizu Tochigi,Taisuke Nakamura Omiya,Kota UedaとKazuki Saito OkayamaTransferred to.
Hiroto Tanaka AtagoComplete transfer to.Ishida KanazawaExtend the rental transfer period with.GunmaWas transferred to rentalSakawa Ayumi NumazuTransfer to rental.
2015I had been rented for 3 yearsHayao Kawabe HiroshimaReturned to.
KofuからRyo Niisato,NagoyaFrom originalRepresentation from Japan OfTaji Taguchi,KumamotoからMorbecki,2017In 7 monthSpecially designated playerWas approved bySeiya Nakano University of TsukubaJoin more.
Paysandu SCからGuilhermeJoined by rental transfer.
Injured one after another after the opening two consecutive losses.
In May, the contract with Guilherme was canceled after mutual agreement with the club.
In 6 monthKo Shimura MitoTransfer to rental.(I.e.More originalRepresentation from Japan OfYoshito OkuboJoined with a complete transfer.
Ko Shimura returns from Mito in July.
Morbecki in AugustSagamiharaTransferred to rental.FormerTurkey national team OfEllenJoined with a complete transfer.
In the Emperor's CupVegalta SendaiToPK battleLost in the best 2 for the second consecutive year.
The annual result is 10 wins, 11 draws and 13 losses, 16th place.J1 entry playoffsParticipation.
In the J1 entry playoff,Tokyo VerdyPlay against. He won 2-0 and remained in J1.
Club slogan: "Connect Challenging! 2019'
Takuya Matsuura Yokohama,Sakawa AyumiIs a rental transfer destinationNumazuTransferred to.
Hiroki Ito NagoyaTransfer to rental.
KanazawaWas rented toIshidaIs back.(I.e.からKentaro Moritani,YamagataからMasato Nakayama,FC Sheriff TiraspolからLuxembourg national team OfRodriguezJoined.
The director who has been in command since September 2014Nanami HiroshiHowever, after the end of J1 Section 17, he retired after taking responsibility for his poor performance.Was the head coachSuzuki HidetoBecame the director.
Hideto Suzuki retired on August 2019, 8.Minoru KobayashiFrom August 8th, after taking command as a provisional directorスペインFromFernando JuberoIs appointed as a director.In addition, it is the most in the history of the club that the fourth manager will be appointed in one season[6].
In the middle of the seasonSeiya Nakano Okayama,Koki Ogawa MitoNurturing type rental.Shunsuke NakamuraIs Yokohama, RodriguezDynamo KievComplete transfer to.Ryoma IshidaYamaguchiTransfer to rental.EllenCanceled the contract after mutual agreement.
G OsakaThanYasuyuki Konno,Chonburi FCThanLucian,Red Star BelgradeThanEbecilio, Was independentフ ァ ビ オ4 players joined with a complete transfer.From NagoyaYosuke AkiyamaJoined the rental transfer.
Section 33Nagoya16th place who won the battle but was competing for survivalShonanThe victory was achieved, and the difference in points between the two teams was 34 before the final round 4, so the 17th place or lower in the annual ranking was confirmed, and the second J2 relegation was decided.Section 2 isKobeLost to, with 31 pointsMatsumoto YamagaThe season ended at the bottom of J1 (18th place), which was the first time in the history of the team, falling short of the goal difference.In addition, 31 points was the highest as the lowest team in the J1999 year since the J-League became a two-part system from 2.
Due to Kawamata's long-term withdrawal, the total score of the league's worst second place was 2.
2020 era
2020-(J2)
Club slogan: "Jubiro PRIDE prepared'
The director continues to be from SpainFernando Jubero
Kengo KawamataとTaji Taguchi Jeff United Ichihara/Chiba,Shun Morishita Iwate gluer Morioka,Yoshito Okubo Tokyo Verdy 1969,Kaminsky Wisła Płoksk,Adaiuton FC Tokyo,Takuma Ominami Kashiwa Reysol,Daigo Araki Kyoto Sanga FC,Masato Nakayama Mito Holy HookComplete transfer to
Kentaro Moritani Ehime FCWhat,Ryo Niisato Gamba OsakaWhat,Shohei Takahashi Tokyo Verdy 1969Rental transfer to
Yosuke Akiyama Nagoya Grampus EightRental bag
フ ァ ビ オIs undecided
Yoshiaki OtaRetired
Koki Ogawa Mito Holy HookFromSeiya Nakano Fagiano Okayama FCFromIshida Renofa Yamaguchi FCFromHiroki Ito Nagoya Grampus EightRental bag from
Juan ForlinFrom unaffiliatedShun Obu Albirex NiigataFromSo Nakagawa Kashiwa ReysolFromKotaro Omori FC TokyoFromLulinhaJoined Paphos FC (Cyprus) with a complete transfer
Sho Funaki Cerezo OsakaJoined by a training-type loan transfer
Naoya SeitaとNaoto MikiIs from Jubilo Iwata U-18Mahiro Yoshinaga Established school high schoolNew graduate join from
Opening round on February 2Montedio YamagataEven if you win the battleNew coronavirusThe league match was postponed or suspended due to the influence of.
Held on June 6th, when the league was suspendedAsuru Claro NumazuIn a training match with no spectators,YamahaThe remote cheerer powered by SoundUD, a remote support system developed by the supporters that can be operated by smartphones and cheer on players in real time, was used for the first time in the world.[7].
The league match resumes on June 6th.The first reopening matchKyoto Sanga FCLost to.Although there have been no consecutive losses since the opening, only the 9th and 10th rounds have been won in a row, with 21 wins, 7 draws, 9 losses and 5 points at the end of 30 games in the first half.KitakyushuAnd 14th place with a difference of 7 points.
Fernando Jubero retired on October 6st, the day after the end of Section 3, after entering the second half of the season and losing for the first time in a row and not winning 3 games in a row (23 minutes 10 losses).[8]..As a successor to the head of the strengthening headquartersSuzuki SeiichiBecame the director[9].
October 10, former Japan national team midfielderYasuhito Endo Gamba OsakaJoin with a loan transfer from[10]..On the other hand, on the 28th of the same month, MFTakeaki Harigaya Giravanz KitakyushuTransfer to with time limit[11].. GK on December 12thKo Shimura FC TokyoTransferred to for a limited time[12].
2nd place in J36 League match at the end of Round 2Avispa FukuokaThe difference in points between the two players was 19, and the possibility of being in second place with 6 games left disappeared, and the J2 promotion was missed.[13].
In the 41st round, he won the final round in a row and finished the season in 16th place with 15 wins, 11 draws and 6 losses.
2021
Club slogan "UNITE FOR W1N Gather for victory'
Start the season with two consecutive losses in the opening season
Achieved 5 consecutive shutout wins in J15 record tie from May 6th Gunma match to June 26th match against Nagasaki
Grade
title
Domestic title
International title
Recognition
J1 league

Best Player (MVP)
J League Best Eleven

1996 - Nanami Hiroshi
1997 - Tomoaki Ogami, Dunga, Hiroshi Nanami, Masashi Nakayama
1998 - Makoto Tanaka,Oku Daisuke, Dunga, Hiroshi Nanami, Toshiya Fujita, Masashi Nakayama
1999 - Takashi Fukunishi
2000 --Masashi Nakayama
2001 - Van Zwam,Tsuyoshi Oiwa,Toshihiro Hattori, Takashi Fukunishi, Toshiya Fujita
2002 - Suzuki Hideto, Makoto Tanaka, Hiroshi Nanami, Takashi Fukunishi, Toshiya Fujita, Naohiro Takahara, Masashi Nakayama
2003 --Takashi Fukunishi
2006 - Kawaguchi Noukatsu
2009 - Ryoichi Maeda
2010 --Ryoichi Maeda
2012 - Yuichi Komano

Top scorer

1998 --Masashi Nakayama
2000 --Masashi Nakayama
2002 --Naohiro Takahara
2009 --Ryoichi Maeda
2010 --Ryoichi Maeda

Newcomer King
Fair Play Award (Takaennomiya Cup)
Fair Play Individual Award

2008 --Yoshikatsu Kawaguchi

J League Cup
Personal records
J1 league match calculation field record
600 games

Yasuhito Endo 641 MatchOngoing

400 games

Yasuyuki Konno 443 games Ongoing

300 games

Hideto Suzuki 328 games retired
Hiroshi Nanami 314 games retired
Yoshiaki Ota 310 games retired
Kentaro Oi 305 games Ongoing

250 games

Kosuke Yamamoto 260 games Ongoing

200 games

Yoshiaki Fujita 220 games retired
Hitoshi Morishita 202 games retired

150 games

Kotaro Omori 167 games Ongoing
Shohei Takahashi 165 games Ongoing
Yohei Sato 164 games retired

100 games

Hiroki Yamada 150 games Ongoing
Tomohiko Miyazaki 138 games Ongoing
Kentaro Moriya 113 games Ongoing
J2 league match calculation field record
100 games

Shohei Takahashi 111 games Ongoing
* Until the 2020 season.Including participation in other teams. ※Current(2020), While belonging to Iwata, mainly the players who belonged to Iwata at the time of retirement.
League match record goal
J1 league
6000th score Hideto Suzuki [1999 2nd Section 12 (November 11th), Hiroshima match]
J2 league
14000 points Hayao Kawabe [Section 2015, 27 (August 8st), Okayama match]
League match total GK minimum ERA
hat trick
J1 league
5 points

Masashi Nakayama [1998 1st Section 6 (April 4), C-Osaka match]

4 points

Masashi Nakayama [1998 1st Section 7 (April 4th), Hiroshima match]
Masashi Nakayama [1998 1st Section 8 (April 4), Fukuoka match]
Naohiro Takahara [2002 2nd Section 5 (September 9nd), FC Tokyo match]

3 points

Schillaci [Suntory Section 1995, 20 (June 6), Kashiwa Battle]
Schillaci [Section 1996, 14 (May 5), Battle of Hiratsuka]
Masashi Nakayama [1997 2nd Section 13 (September 9th), V Kawasaki Battle]
Masashi Nakayama [1998 1st Section 9 (April 4), Sapporo match]
Daisuke Oku [1998 2nd Section 8 (September 9), Ichihara Battle]
Naohiro Takahara [1998 2nd Section 8 (September 9), Battle of Ichihara]
Masashi Nakayama [1998 2nd Section 9 (October 10), Yokohama F match]
Toshiya Fujita [2000 1st Section 10 (May 5), Kawasaki Battle]
Masashi Nakayama [2000 2nd Section 14 (November 11), Hiroshima match]
Norihisa Shimizu [2001 2nd Section 9 (October 10th), FC Tokyo match]
Naohiro Takahara [2002 1st Section 14 (August 8th), Sendai match]
Ryoichi Maeda [Section 2005, 15 (July 7), Cerezo Osaka]
Ryoichi Maeda [Section 2008, 28 (October 10, against Sapporo]
Ryoichi Maeda [Section 2009 of 30 (October 10) ・ Match against Nagoya]
J2 league
3 points

Jay [Section 2015, 28 (August 8), match against Kyoto]
Stadium/practice field
Home stadium
Home stadiumYamaha Stadium (Iwata)Is. Also,Shizuoka Ogasayama Sports Park Stadium(Ecopa) also holds home games on an irregular basis.
The number of home games heldJubilo Iwata's annual results list #Number of games hosted by venueSee.
In the pastHamakita City(Current:ShizuokaHamamatsu city) For the complex stadium planned inHamakita City #Complex Stadium ConceptSee.
Practice field
: Top team practice area.There is a clubhouse on the pitch side[14]..Originally used as the home of the Yamaha Motor Baseball Club (currently registered as a club team)Baseball fieldHowever, at the same time that Jubilo Iwata joined the J-League, the baseball club withdrew from here and it was used as a dedicated ground for Jubilo Iwata.A part of the bench room remains from the remnants of the baseball field era.There was also a back screen with a mascot and logo on it, but it was removed.There is a rugby field on the north side of the ground,Japan Rugby Top League OfYamaha Motor JubiloIs used as a practice area.
Jubilo Kamionogo Ground: Jubilo Iwata U-18, Jubilo Iwata U-15, etc.[15]..One artificial turf ground.Two artificial turf futsal grounds.
Yamaha Kamo Ground: A practice field dedicated to the Jubilo Soccer School Iwata venue.One artificial turf ground.
uniform
Uniform color

| カ ラ ー | shirt | Pants | stockings |
| --- | --- | --- | --- |
| FP (1st) | light blue | white | light blue |
| FP (2nd) | white | black | white |
| GK (1st) | dark blue | dark blue | dark blue |
| GK (2nd) | 绿 | 绿 | 绿 |
| GK (3rd) | "Red" | "Red" | "Red" |
Team color
Sax Blue[1]

Before the J-League promotion, the 1st uniform used red accents on the top and bottom of dark blue, and the 2nd uniform had red and blue lines on white.
In 2003, in commemoration of the club's 10th anniversary, a 3rd uniform of dark blue (darker blue than the one in the Yamaha era) was prepared for the home.ShimizuWorn in battle
2005 years,real Madridas well as the Bayern MunichWearing a dark blue body in a friendly match with
From 2006, a dark blue uniform for the league match of the year has been prepared for practice matches.
The name under the uniform number is written with the sound "H" that stretches out.
The three stars (★) on the emblem (behind the collar until 2011) represent three J3 year wins.
Uniform sponsor
Training clothes-Yamaha Motor (YAMAHA)
The history of uniform supply
Successive uniforms
Chronology of successive uniform sponsors
sponsor
Academy
Constitution
U-18 (High school student): Jubilo Iwata U-18
U-15 (junior high school student): Jubilo Iwata U-15, Jubilo SS Iwata, Jubilo SS Hamamatsu, Jubilo SS Kakegawa
Kids / Junior (younger to 6th grade): Jubilo Soccer School (Iwata, Uenosato, Hamamatsu / Tsurumi / Iida, Hamamatsu / Hayade, Hamamatsu / Shitoro, Hamamatsu / Hamakita, Hamamatsu / Aritama, Kakegawa, Shimada, Ladies)
title
Other club information
emblem
Shizuoka birdParadise flycatcherSilhouette and flowing through Iwata City, the home townTenryu RiverAnd the taiga in Shizuoka prefecture,Oigawa,Abe River,Fuji RiverThe upper and lower blue bands that symbolize[2]
Mascot character
The motif is a prefectural bird in Shizuoka prefecture,Paradise flycatcher[1].
Jubilo

Born November 1993, 11.Born in Iwata City.Height 16 cm, weight 182 kg

Jubi-chan

Born March 2003, 3.Born in Hamamatsu City.Height 21 cm, weight 163 kg.Jubilo's girlfriend.Unmarried
Season seat
The season seat name is "Corte Azul".PortugueseMeaning of "light blue court"[16].
Special invitation business "Iwata-shi elementary school students simultaneous watching class"
As part of its contribution to the local community of Iwata City, Jubilo develops a business to visit all elementary schools in Iwata City, and holds "Iwata Citizen's Day" every May.The free zone away of the back stand (excluding some) is reserved, and the "Iwata City Elementary School Students Simultaneous Watching Class" is held by inviting local elementary school students 5-5 and their parents.
He started watching Jubilo games in 2011 with the aim of being attached to the team, proud of Iwata City as his hometown, and maintaining his attachment to Iwata City in the future.Part of the free zone home seats will be reserved for invited guests[17][18].
Match event
○○ day
Since the 2015 season, an event "○○ Day" featuring foreign players enrolled in Iwata (where the player name and the player's nickname are entered) has been held.At the match where the event is held, cheering goods related to the player will be distributed.
Dates

event name

player

Opponent

Result

Distribution goods

2015May 8
Jay's day
Jay
Kyoto Sanga FC
△ 3-3
Face[19]
2015May 9
Camic Day

~ Let's raise it together and block the goal ~

Kaminsky
Ehime FC
△ 0-0
Paper gloves[20]
2015May 11
Adailton Day

~ Connect with energy ~

Adaiuton
V. Farren Nagasaki
○ 4-2
Paper hat[21]
2016May 9
Daddy day
Papadopoulos
VISSEL KOBE
● 3-4
Face photo handheld goods[22]
2017May 6
Musayev Day
Musayev
FC Tokyo
○ 2-0
Face[23]
All the events are held at Yamaha Stadium.
Midsummer ○○
Since 2016, we have been holding a home event entitled "Midsummer XX" in the summer.During the event, limited uniforms will be worn and visitors will be presented as gifts.
The limited uniform will be different from Jubilo's team color, and will be red in 2016 (normal uniforms for GK are worn by field players)[24], 2017 is black[25] It has become.
event name

Years

Schedule

Opponent

Result

Distribution goods

Details

Midsummer Great Battle
2016
May 7
Kashiwa Reysol
● 1-2
bandana
[1]
May 8
Gamba Osaka
● 0-2
Uniform type fan
May 8
Sagan Tosu
△ 1-1
Wristband
Midsummer challenge
2017
May 8
Sanfrecce Hiroshima
● 2-3
Laundry bag
[2]
May 8
Cerezo Osaka
△ 1-1
Uniform type fan
May 8
VISSEL KOBE
○ 2-1
bandana
Summer Night Challenge
In 2018, the name was changed from "Midsummer 〇〇" that had been held since 2016, and a home game event was held as the Summer Night Challenge. The 2018 limited edition uniform is black.There is no sale of GK uniforms[26].
event name

Years

Schedule

Opponent

Result

Distribution goods

Details

Summer Night Challenge 2018
2018
May 8
Gamba Osaka

~ Hamamatsu Day ~

△ 1-1
Uniform type mini towel
[3]
May 8
Vegalta Sendai

~ Kagoshima Day ~

○ 3-2
Fan
May 8
Kashiwa Reysol

~ Puma Match ~

○ 2-0
Laundry bag
Official theme song
"Jubilo Iwata!" Sung by DR (De Rete) released in 1994 is the official theme song of Jubilo Iwata.
On August 2013, 8, the club anthem "Fozza Jubilo! ~ Hymn to Delight ~" sung by Kihito Hariba was announced.[27].
Season song
In addition to the official theme song, there are season songs that are played in stadiums and Jubilo TV.
Jubilo TV
In 2011, the original program "Jubilo TV" was started by planning, producing and shooting the club."Jubilo TV ~ stadium channel ~" screened in the vision of the stadium, SBS TV (Shizuoka broadcasting), "Jubilo TV ~ SBS channel ~",SKY PerfecTV!There are three types of "Jubilo TV PLUS" that will be broadcast on. From spring 3Smartphone"Jubilo TV Mobile (member registration required)" that can be viewed on TV has started.
Settlement
Jubilo Iwata's financial results are as follows.
Profit and loss
| 年度 | income | Advertising fee | Admission fee | Allocation | More | cost | expense | Personnel expenses | Administrative expenses | Profit | Net income |
| --- | --- | --- | --- | --- | --- | --- | --- | --- | --- | --- | --- |
| 2005 | 3,890 | 1,704 | 654 | 317 | 1,215 | 4,073 | 3,349 | 1,834 | 724 | -183% | -106% |
| 2006 | 3,717 | 1,946 | 561 | 338 | 872 | 3,939 | 3,238 | 1,869 | 701 | -222% | -214% |
| 2007 | 3,594 | 2,127 | 524 | 277 | 666 | 3,515 | 2,845 | 1,575 | 670 | 79 | 85 |
| 2008 | 3,387 | 1,882 | 582 | 266 | 657 | 3,659 | 3,051 | 1,657 | 608 | -272% | -258% |
| 2009 | 3,422 | 1,943 | 511 | 225 | 743 | 3,395 | 2,684 | 1,582 | 711 | 27 | 4 |
| 2010 | 3,151 | 1,793 | 408 | 339 | 611 | 2,901 | 2,308 | 1,254 | 593 | 250 | 209 |
| 年度 | Revenue | Advertising fee | Admission fee | Allocation | Upbringing | More | cost | Personnel expenses | match | Home | Upbringing | woman | Sale | Profit | Net income |
| --- | --- | --- | --- | --- | --- | --- | --- | --- | --- | --- | --- | --- | --- | --- | --- |
| 2011 | 3,151 | 1,695 | 424 | 227 | 31 | 774 | 2,919 | 1,299 | 323 | 258 | 47 | 0 | 992 | 232 | 186 |
| 2012 | 3,391 | 1,674 | 403 | 233 | 149 | 932 | 3,174 | 1,437 | 309 | 253 | 162 | 0 | 1,013 | 217 | 170 |
| 2013 | 3,298 | 1,645 | 446 | 206 | 249 | 752 | 3,233 | 1,369 | 328 | 253 | 182 | 0 | 1,101 | 65 | 45 |
| 2014 | 3,027 | 1,583 | 374 | 101 | 159 | 810 | 3,004 | 1,352 | 298 | 244 | 164 | 0 | 946 | 23 | 24 |
| 2015 | 2,995 | 1,515 | 396 | 100 | 231 | 754 | 2,943 | 1,263 | 305 | 229 | 186 | 0 | 960 | 53 | 48 |
| 年度 | Revenue | Advertising fee | Admission fee | Allocation | Upbringing | Sales | More | cost | Personnel expenses | match | Home | Upbringing | woman | Sales | Sale | Profit | Net income |
| --- | --- | --- | --- | --- | --- | --- | --- | --- | --- | --- | --- | --- | --- | --- | --- | --- | --- |
| 2016 | 3,303 | 1,569 | 474 | 219 | 234 | 294 | 513 | 3,263 | 1,378 | 422 | 227 | 238 | 0 | 168 | 830 | 40 | 62 |
Asset
| 年度 | Total assets | Total debt | Net worth | Capital |
| --- | --- | --- | --- | --- |
| 2005 | 1,229 | 719 | 509 | 679 |
| 2006 | 956 | 660 | 295 | 679 |
| 2007 | 1,158 | 777 | 381 | 679 |
| 2008 | 1,343 | 1,220 | 122 | 679 |
| 2009 | 1,011 | 884 | 127 | 679 |
| 2010 | 948 | 612 | 336 | 679 |
| 2011 | 1,182 | 659 | 523 | 679 |
| 2012 | 1,340 | 648 | 692 | 679 |
| 2013 | 1,286 | 548 | 738 | 679 |
| 2014 | 1,235 | 473 | 762 | 679 |
| 2015 | 1,329 | 519 | 810 | 679 |
| 2016 | 1,527 | 654 | 873 | 679 |
footnote
注 釈
Source
Related item
外部 リンク