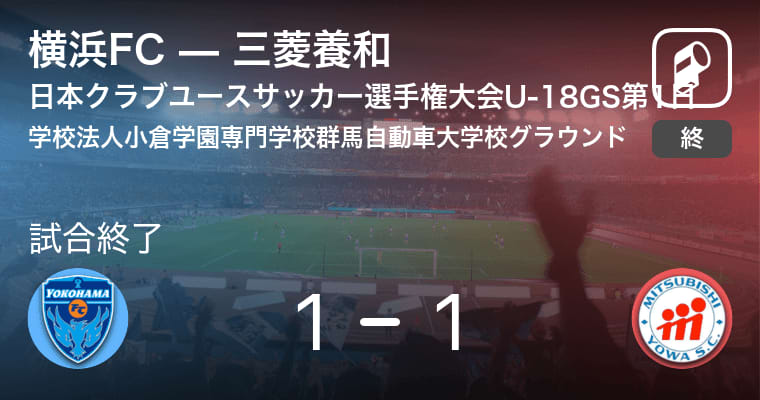 Photo Soccer Match Summary
[Japan Club Youth Soccer Championship U-18 Group Stage Day 1] Yokohama FC catches up with Mitsubishi Yowa ...
 
If you write the contents roughly
In the first half, Yokohama FC allowed Mitsubishi Yowa to lead 0-1. 
The first day of the Japan Club Youth Soccer Championship U-18GS is Sunday, July 1, the school corporation Ogura Gakuen Vocational Schools ... → Continue reading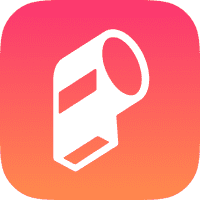 Player!
Sports entertainment application "Player!". We will deliver the latest news, breaking news, schedules, results, etc. of a wide range of sports from soccer, baseball to horse racing to athletics faster than anywhere else.
---
Wikipedia related words
If there is no explanation, there is no corresponding item on Wikipedia.

Mitsubishi Yowa
Mitsubishi Yowa(Let's Mitsubi)Mitsubishi Yowakai Public Interest Incorporated FoundationComprehensive operated by (Mitsubishi Yowakai Foundation)Sports Club.SugamoSugamo Sports Center,Chofu CityHas facilities such as Chofu Ground.
History
Facility
Mitsubishi Yowa Sugamo Sports Center

2-8-1 Sugamo, Toshima-ku, Tokyo
Main building (gymnasium = 2F, studio = 3F, gymnastics practice center = 3F, conference room = 4F, etc.)
Annex (multipurpose room = 2nd and 3rd floor)
Ground (artificial turf 102m x 65m for soccer, futsal, rugby, softball, ground golf, flying disc, hockey, etc.)
Driving range (22 yards, 14 at-bats, bunker practice, putt practice)
Martial arts hall "Shisaikan" (Itabari Dojo = 1F Mainly Kendo, Karate, etc., Tatami Dojo = 2nd floor Mainly Judo, Archery Hall = 2F)

Mitsubishi Yowa Chofu Ground

2-48-1 Somechi, Chofu-shi, Tokyo
Artificial turf ground (compatible with soccer, rugby, futsal, ground golf, hockey, etc.)
Tennis court (2 artificial turfs with sand)
サ ッ カ ー
Top team
Overview
Kanto Soccer LeagueAccording to the official website1980 eraThere is a record showing that the team was enrolled in the league[1]However, the subsequent trends are unknown.However, in 2006, it was the lowest category of the prefectural league.Tokyo adult soccer leagueConsidering that he is enrolled in the 4th division, it is probable that he re-entered after completing the activity once.
League record
年度
Affiliation
Ranking
Points
match
Win
Minute
Defeat
Obtained
Lost
difference
Kanto
6 bit
16
18
6
4
8
23
45
.
10 bit
3
18
0
3
15
10
53
.
2006
Tokyo4 copies 13 block
Win
24
8
8
0
0
95
0
95
Tokyo 3rd Division 5 Blocks
2 bit
24
9
8
0
1
43
5
38
2008
Tokyo 3rd Division 6 Blocks
Win
28
10
9
1
0
61
2
59
2009
Tokyo 2rd Division 3 Blocks
Win
30
12
9
3
0
37
7
30
2010
Tokyo 1st Division
4 bit
25
13
8
1
4
38
23
15
3 bit
30
14
10
0
4
38
15
23
2012
Kanto Department 2
9 bit
20
18
6
2
10
29
41
.
2013
10 bit
7
18
2
1
15
15
84
.
2014
Tokyo 1st Division
14 bit
11
14
3
2
9
28
51
.
2015
Tokyo 2rd Division 1 Blocks
Win
39
13
13
0
0
53
15
38
2016
Tokyo 1st Division
3 bit
30
14
9
3
1
28
16
12
2017
10 bit
14
14
4
2
7
19
26
-7
2018
8 bit
21
15
6
3
6
23
32
-9
2019
15 bit
11
15
3
2
10
21
35
.
2020
Tokyo 2rd Division 1 Blocks
Win
15
6
5
0
1
9
3
6
Player/Staff
2017
ス タ ッ フ
| | | | |
| --- | --- | --- | --- |
| Position | Name | former job | Remarks |
| directed by | | Mitsubishi Yowa SC Youth coach | |
| Head coach | Toru Kotano | Toresen Coach, Miyamae Ward, Kawasaki City, Kanagawa Prefecture | |
| coach | | Mitsubishi Yowa SC Youth | Player-coach |
player
uniform
Uniform color

| カ ラ ー | shirt | Pants | stockings |
| --- | --- | --- | --- |
| FP (1st) | "Red" | "Red" | "Red" |
| FP (2nd) | white | white | white |
| GK (1st) | Ash | Ash | Ash |
| GK (2nd) | yellow | yellow | yellow |
Club color
"Red"
Uniform sponsor
| | | | | |
| --- | --- | --- | --- | --- |
| Submission location | Sponsor name | Notation | Year of submission | Remarks |
| chest | | | | |
| back | | | | |
| sleeve | | | | |
| shoulder | | | | |
| Pants | | | | |
Uniform supplier
Academy
Youth
Youth until the 2015 seasonTakamado Palace U-18 Premier LeagueSince 2016Takamado Trophy U-18 Prince League KantoBelong to.
Main achievements
Winner: 3 times (1980, 1983, 2014)
Second place: 7 times (1981, 1982, 1986, 1987, 1988, 1989, 1993)
3rd place: 2 times (1984, 1995)
3rd place: 1 times (2006 )
Junior youth
Junior youthSugamoとChofuIt is in.SugamoKanto Youth (U-15) Soccer LeagueBelongs to the second division.Chofu belongs to the Tokyo Soccer League.
Main achievements
Winner: 2 times (1994, 1997)
3rd place: 1 time (2013)
Other schools
For children
Player training course
Swim training course
Gymnastics training course
Tennis course
For adults
Swim school
Tennis School
Table tennis school
Relaxing movement
Mama Bix
Golf school
Martial arts school
Main graduate
サ ッ カ ー
Born in the 1960s
Born in the 1970s
Born in the 1980s
Born in the 1990s
Born in the 2000s
More
footnote
外部 リンク
Yokohama FC
Yokohama FC(Yokohama FC,British: Yokohama FC) IsJapan OfKanagawa横 浜 市Hometown,Japan Professional Soccer League(J League) Professional football club.
Overview
2001 Joined the J League[1].. The operating companyYokohama Frie Sports Club Co., Ltd.[1], Home stadiumNHK Spring Mitsuzawa Stadium[1], The practice areaYokohama FC LEOC Training CenterIs[1](Detail is#Stadiums, practice areas, etc.See).
The club mascot isalienAs a motifPretend round[1] So, the 10th anniversary of foundation2008 Call for names in December[4], The name was announced at the new system announcement press conference in January 2009.
History
1999-2000 (JFL)
1999
1998 With the seasonYokohama Flugels(Yokohama F)Yokohama MarinosAfter being decided to be merged with (Yokohama M), it will become the operating company of Yokohama FC by volunteer supporters of Yokohama Flugels.Yokohama Frie Sports Club Co., Ltd.(Yokohama Frie SC) was established on December 12[2].
1999 year 3 month,Japan Football AssociationByJapan Football League(JFL) approved as an associate member[5]
General managerTo (GM)Okudera Yasuhiko, To the directorPierre LittbarskiTo the coachYuji SakakuraIs appointed. Also,Pavel JehaakAnd so on, signed a contract with 22 former J Leaguers.May 4ToYokohama International StadiumでJATCOAnd the first official match (JFL Round 2) was held (draw). Section 3 (May 5)Mito Holy HookWon the first victory in the battle. The JFL league match was 18 wins, 3 draws, 3 losses, and became the first JFL championship team.Emperor's cupIn the third roundV KawasakiLost to.
2000
2000 Became a full member of JFL[1].Honda FCからTaiki Suwon,Hiroaki TajimaEarned. The league match is in the 7th semesterKokushikan UniversityBeing defeated, the second place in the J League membership conditions was confirmed. In the latter half section 2Shizuoka Sangyo UniversityAnd won the JFL championship for the second consecutive year. After the end of the season, J League participation from 2 was approved, and J2001 participation was decided.
2001-2006 (J2)
2001
LitbalskyBayer LeverkusenHe retired as a coach following his appointment as a coach.NiigataFormer directorYoshikazu NagaiBecame the successor director, but retired mid-season and in SeptemberKenji ShindoBecame the director. 2th place out of 12 teams in J9 first year.2001 J League CupOf the J1 in the fourth roundTokyo VIn the second round(I.e.To the Emperor's Cup in the third round of J3FC TokyoWas won (Kawasaki was defeated in the fourth round).
2002

Catch phrase: "Super aggressive. 2-4-4 is Yokohama FC'
Shindo system second year.Fukaya Sakoi,Takeshi YoshimotoTheTransfer with time limitso,Hironaga HiroshiIs acquired by full transfer. Also, of the former Yokohama FArgentinianDFFernando Daniel MonaireJoined the group. In the league, both points and points are the lowest in the league, and Shindo retires from the manager after the season.
2003

Catchphrase:"Gumshala-Remember the origin. Don't get lost, don't lose, be strong!"
The first director, Litbalsky, is appointed as director.Yoshikazu Goto,Kenji ArimaWas retired and Hirocho was transferred,Shoji Castle,Rudy Bata, Win Matthew and more. After retirement, Goto was a coach, but returned to active duty during the season. The final result is 12th out of 11 clubs.
2004

Catchphrase:"PLAYER'S POWER-Get the victory-YOKOHAMA FC SPIRITS"
Second year of Litbalsky system.Jefferson,Tweed,Takanori NakajimaEtc. The castle became captain. The opening gameSendaiWin 4-0. In addition, 17 wins, 4 minutes, and 12 loss until Section 1. Although he lost four straight games from the 18th round, the final ranking was 4th, the highest after promotion to J2. 8 of the 44 games of the season were drawn. Lithobarsky retired after the season.
2005

Catchphrase:"MAKE PROGRESS"
2005 6, School/hospital lunch and corporate in-house dining roomLeoc JapanAffiliate company, Feet Entertainment, of Yokohama Frier SCThird-party allotmentAnd became the largest shareholder.
JAPAN Soccer CollegeFormer directorYusuke AdachiBecame the director. As a veteran player, mainly for newcomersKazuki Sato,Nobuhiro SadatomiAnd so on. The league match ended in 6th place (out of 15 teams), with 11 matches won from Section 12 and starlessness. In addition, in the middle of the seasonRepresentation from Japan OfChiura Miura,Tomohiro Yamaguchi,Mochizuki ShigeyoshiEtc.
2006
Catchphrase:"Kick your dreams."
Adachi continues to direct the director.Muroi Ichie,Mitsuteru Watanabe,Chung Yong,Tomoyuki Yoshino,AugustWhile earningNobuyoshi OnoEtc. left the group.
Opening game (AtagoAdachi was dismissed after being defeated (War) (taken the youth division manager of Yokohama FC during the same year). Coach'sTakuya TakagiBecame the succeeding coach, and was undefeated in 2 races (18 wins and 15 minutes) from Section 9 to Section 6 after the change of supervisor, and 770 minutes in a row with no goals in the meantime.[Note 1] Also recorded, both became J League records.
Leading the way in Section 43,May 11 OfTosuI won the battle and decided the J2 first victory. With the approval of the J.League Board on December 12, J4 promotion was officially decided.
2007 (J1)
Catchphrase:"I'm here to win."
Tomotaka Kitamura,Tsuyoshi Yoshitake, Alemon and others left. While the castle retired,Yokohama FMFrom the former representative of JapanOku Daisuke,Tatsuhiko Kubo,Tokyo VからZimar SilvaWas won.
J1 opening gameUrawaDefeated 1-2. In Section 2, beat Yokohama FM 1-0, win J1 for the first time andYokohama DerbyThe first victory of the game was listed, but then it was sluggish.Kazuki Hiramoto,Takuya Yamada, Etc. are acquired in the middle of the season, but the first half is the lowest.
Lost 19-8 at the Yokohama Derby in Round 11 (August 1) of the first half of the second half. Takagi was dismissed on August 8,Giulio RealWas appointed as director, but lost to the match against Kobe on October 10, and J20 relegation was decided. Urawa was prevented from winning the final round, but the final ranking was the lowest.Nabisco CupLost the group league,Emperor's cupIn the first roundAtagoDefeated by. Giulio Real retired after the season.
2008-2019 (J2)
2008

Catchphrase:"The dream J1 is over. The challenge for a real J1 begins."
Sendai,C OsakaFormer directorTonami TonamiBecame the director and signed a three-year contract.Takanori Sugano-Tomoya Uchida, Etc. moved to the J1 club, while 21 people left the group such as Yamaguchi and Oku retired,2006 ToMitoScored 16 points inAnderson, Defender Mito returning for the first time in 6 seasonsTakeshi Yoshimoto,2007 JFL Top ScorerServant,Tokyo V OfKenta TogawaAnd so on.
The possibility of promotion disappeared in the league match as of Section 39, and the final ranking is 10th. Anderson scored 16 points. After the season, Tonami was dismissed as director.
2009

Catch phrase: "Here is soccer from here'
Yamagata,OmiyaServed as a directorYasuhiro HiguchiBecame a director with a two-year contract. Anderson, who scored 2 goals for the team's scorer last year,Takuya Yamada,Kunihiko Takizawa,Cho Yong Chul,Kosuke OtaI was rented to Omiya last yearTomoya UchidaWhile they were completely transferred,千葉Was transferred to theTomohinobu HayakawaIs back from KoreaLiu Takamasa,NagoyaからKatayama recommendationFrom OmiyaTerukazu TanakaJoined and was a rental transfer againKenta Togawa-Usuke SudoBecame a full transfer, and alongside Hiroaki Namba, they scored 2 points in 7nd place on the team.Yuki IkemotoThe rental transfer period has also been extended. In April, I was enrolled from 4 to July 2006.Chung YongReturned for the first time in about two years.
The league game has not won 8 games since the opening (3 minutes 5 losses). Although he won his first match in Section 9 (Mito Battle), he won eight games from Section 10 (8 minute, 1 losses). After all, the league match finished in 7th place. The Emperor's Cup is defeated in the third round. In addition, personal convenience after the season[Note 2] Terminated the two-year contract with Higuchi in one year[6].
2010

Catch phrase: "Promotion-on the stage together again'
Until the previous yearTosuWas the directorYasuyuki KishinoBecame the director. From TosuHighland cure,Masayuki Yanagisawa,Takeoka Yuto,Masaki Watanabe,TottoriからSchneider Junnosuke,Korea·BusanからKim Yusu, Sendai to FWThurlesBelonged to Sendai and NiigataSilvinhoIs a complete transfer from Tokyo V to former Japan national team FWMasashi OguroIs acquired through a rental transfer.
After the opening three consecutive victories, he was sluggish with 3 win and 4 losses from the 1th round and temporarily sank to 9th place, but he has not lost 15 games since the Tosu battle of the 14th round. Daikoku left in June (after returning to Tokyo V,FC Tokyo(Rental transfer to), but of former C OsakaKaio, OriginalOita OfHovertoWas won. The season result is 6th, higher than the previous year. The Emperor's Cup is the third round(I.e.Defeated by. Kishino became GM concurrently from September 9st during the season.
2011

Catch phrase: "Battle-KESSEN-'
Kishino system third year.Abe takumiEnds rental,Tomohinobu Hayakawa,Kenta Togawa,Kim YusuWhile the DF team left, from NiigataYoji Nakano,Yokohama FMからFujita Yuto,KashimaからTomohiko MiyazakiEarned. Also, as a newcomerMasaaki Ideguchi,Kenji Arahori,Kensuke Sato,Korea·Yonsei UniversityからParkJoined the group. Also, from Tosu DFKazuya Iio, FWSatoshi Fujita, In 2010Specially designated playerPlayed in 3 games in Tosu asRyo MorimotoJoined the group.
However, the league game was greatly delayed due to the influence of many injured people, and at one pointFC GifuAlthough it is in the same rank as, it fell to the bottom. Iio in AugustAndWhile completely transferred to 2010,oakBelonged toFrancaOB in OctoberOku DaisukeWas appointed as the strengthening manager. Although he won four consecutive games in the summer, he stalled again in the second half with no wins for 4 games in a row, and ended the season in 12th place without losing himself from double-digit position even once during the year. The Emperor's Cup lost to Matsumoto in the first round (second round). Incidentally, Kishino resigned his GM position only for this year.
2012

Catch phrase: "Sohwa-Running, connecting feelings, to a bright smile-'
Kishino system third year. Masayuki Yanagisawa, Franca leave, Tomohiko Miyazaki, Yuto Fujita,Shinichi TeradaHas completed the rental transfer period, Kenji ArahoriTochigi SCToTakeshi Nishida FukuokaWas completely transferred to. on the other hand,Bae Seung Jin,Tetsuya Okubo,Tomoya Uchida,Abe takumiPlayers who once belonged to Yokohama FC are back. Also,Sugiyama Arata,Yutaka Tahara,Yuichiro Nagai,Horinouchi KiyoshiIs acquired by full transfer.Kosuke OnoseIs promoted from youth and is the candidate for the Korean U-19 national teamNa Song Su, 2010 seasonSpecially designated playerwasTakahiro NakazatoAnd signed a professional contract.
Lost the first two games in 2 minute. Kishino was dismissed on March 1, the day after being defeated in the match against Chiba in Section 1 and falling to the bottom, and the OB of March 3Tomohiro YamaguchiBecame the director. Sections 5 and 8 are the lowest, but Section 13KitakyushuRound 18 from the warTokushima6 consecutive victories for the first time in the club. Second half of the first half, round 22MachidaAfter winning the battle and rising to 9th place, he maintained a single-digit position throughout the second half of the race, winning the Round 1 Oita battle.J1 promotion playoffsElevated to 6th place in the area. He won four consecutive games from Section 39 to Section 42 and was ranked fourth in the league. The promoted playoff was defeated by Chiba in 4th place in the semi-finals, and J4 was not promoted.Emperor's cupWas defeated by Yokohama FM in the third round.
The Tokushima match on September 9 will be held in Fukushima for the first time in nine years. This is because the nipper balls that were originally planned to be used could not be used, and it was not possible to hold all at neighboring stadiums. In addition, this matchGreat East Japan EarthquakeHeld as part of reconstruction support activities[7][8].
2013

Catch phrase: "+ONE One heart'
Yamaguchi system second year.GunmaからHiroki MatsushitaFrom KawasakiKurotsu MasaruFrom KumamotoAtsushi IchimuraEtc. are acquired by full transfer. Also, rental transfers and new graduates joined. On the other hand,Horinouchi KiyoshiYamagata,Takeshi Yakugon,Masaki WatanabeBoth are Kitakyushu,Sugiyama Arata Gifu,Yoji Nakano TochigiRespectively transferred toAbe takumi,Kentaro SekiHas completed the rental transfer period. Brazilian in AugustSE PalmeirasからPatrickJoined the group.
開幕戦は岐阜に勝利したが、第2節から3敗3分で第7節終了時点で20位と低迷。第18節から第22節まで3連勝1回を含む無敗(4勝1分)で第22節時点で11位に浮上したが、第23節から第28節まで4連敗を含む6試合未勝利(2分4敗)。結局、J1 promotion playoffsUnlike in the previous year when they advanced to, they did not fall to the relegation zone, but they remained in 4th place at the end of Section 11 and did not become a single digit position at all, losing to the Matsumoto match in Section 1 and outside the playoff zone 39 Positions below are confirmed. He won three consecutive games from Section 7, but the final ranking was 40th. The Emperor's Cup is the second roundKanazawaDefeated by.
2014

Catch phrase: "Kick heart'
Yamaguchi system third year. From youthYohei TakaokaとKeita IshiiIs promoted.KumamotoからYuta Minami, From Tokyo VJunki KoikeとKazuyoshi IioEarned.HonaldoFrom JoinvilleDouglasWas completely transferred from Figueyense. Also,FelipeAlso acquired by complete transfer.Takuya NagataTheUrawa,Toshihiro MatsushitaWere completely transferred from Sendai.AnglonomicsFrom a free contract,Naoki NomuraWas newly added from Nihon Keizai University. Also,ParkAlsoPohangIt was acquired from the full transfer from.
On the other hand, the release playerRyo MorimotoTheSagamihara,Masaaki IdeguchiTheYokohama FC Hong Kong,Takahiro NakazatoMito,Tetsuya OkuboTo Tochigi SC,Shota Aoki RyukyuTransferred to each rental. Other,Yuichiro NagaiLeft the group when the contract expired,Takahiro ShibasakiIs Tokyo V and Patrick is Palmeiras, and left the group at the end of the rental period. Also,Shun MorishitaAfter the rental period ends,(I.e.からIwataTransferred to. In addition, the complete transfer group,Schneider JunnosukeTheNara Club, Bae Seung Jin in South KoreaIncheon,Highland cureGifu,Takeoka YutoKawasaki,Yutaka TaharaIs ThaiSamut Songkhram FCTransferred to.
Although he was undefeated for the fourth straight game since the opening, he moved up to the 4th place, but since then he has not won for 4 consecutive games and has fallen to 5th place. Immediately after not winning five games in a row,SanukiAfter winning 11th round, he won again 5 games in a row from the 4th round (1 consecutive losses and 15 minute) and fell to 20th place after the 18th round. After that, he returned to the 15th place from the 8th round without losing 4 games in a row and became the single-digit position after the 17th round since the 1th round. However, immediately after that, he lost to Nagasaki in the 32nd round, and from there he won again five games in a row. Retired to 5th place. Section 13OkayamaLost 0-2 in the match with, the possibility of entering the playoff disappeared (7th place or less confirmed). The final ranking is 2013th, the same as last year (11). After the season, Yamaguchi will not renew the 2015 contract because the contract has expired. On the 11th of November, staff members Chung Yong, Takaomi Shibata, Ryota Nakamura, and December 27stHiroyuki NishijimaAnnounced the expiration of the contract. At the Emperor's Cup in the first matchToyamaLost to.
2015

Catch phrase: "Fight TOGETHER'
Milos RuthBecame the director. Tetsuya Okubo from Tochigi, but from EhimeYasuki MuraiBut from MitoTakahiro NakazatoFrom Sagamihara to Ryo Morimoto,RyukyuからShota AokiIs back. As a new graduate, two members, Yuki Ueda from Gakuen High School and Hidemasa Kusumoto from Sangyo University, joined. After the new yearBae Humin NumazuFromPark Tae HoonReturned from Toyama. Meanwhile, Park Sung-ho, Douglas, and Hiroki Matsushita left the group, and Honaud moved to Ituano FC (Brazil) for a limited time.
However, the team was sluggish with the goals and the difference in goals being the worst second place. Ruth played on September 2th in Sapporo due to poor club performance and concerns about his health.Sapporo Dome) He expressed his resignation after the match and tried to stay.Hitoshi NakataWas appointed. The ranking is 15th. At the end of the season, Nakata retired as director and returned to the technical training director.
2016

Catchphrase:"Thoughts on the emblem"
Rus, who resigned in the middle of last year, returns to the director. From OkayamaRyo TadokoroFrom TokushimaTomohiro TsudaFrom YamagataShogo NishikawaFrom OmiyaYuta FujiiWith a complete transfer,Vietnam 1st-Hoan Ain ZarayからNguyen Tuan AinIs acquired by transfer with a deadline. As a new foreign playerDennis HarilovicWon, and did not renew the contract once moreYousuke NozakiI made a contract again. On the other hand,Takanori Nakajima(Tottori),Kurotsu Masaru(Tottori),Yasuki Murai,Masaaki Ideguchi(Vietnam Department 1, Hoan Ain Zaray) and others, without renewing the contract,Junki KoikeIs Chiba,Park Tae Hoon K League 2nd Division-Daegu FCTransferred to. Immediately after the opening, as a new foreign playerIba,Okayama NextからKotori NitoriJoined by transfer with time limit[Note 3] did.
In June, Ruth resigned as director to devote himself to the treatment of arrhythmias, and was replaced by Hitoshi Nakata. The final ranking was 6th and the Emperor's Cup was defeated by Omiya to be the best 8.
2017

Catch phrase: "BE BRAVE -In one heart-'
Nakata system second year.KofuIt's been 5 years since I returnedMasaki Watanabe,MachidaからCalfin Yong A PinIs acquired by full transfer. As a new foreignerJohn Chung GunFrom the youthRyotaro YamamotoIs promoted to a college studentNakayama Yuki,Junpei Arai, High school studentK. IchikawaIs a new member. On the other hand,AnglonomicsRetired,Tomoya Uchida(Hong Kong part 1-Southern District FC),Atsushi Ichimura(Sanuki),Roku Strauss,Toshihiro Matsushita(Kagoshima) And did not renew the contract,Reo Osaki Tokushima,Kosuke Onose Yamaguchi,Shibuya flight NagoyaTransfer toKotori NitoriReturned to Okayama. In MarchNa Song Su KagoshimaTransfer to a deadline,C OsakaWas left at the end of last year and was independentTakayuki KitanoJoined in July, the originaloak OfLeandro DominguezJoined.
In October, as of Section 10, Nakata was dismissed because he was in a poor position outside the J37 automatic promotion zone. Serving as a sports directorOkudera YasuhikoAfter acting as a substitute director, on the 24th of the same monthHaiti representativeServed asEdison Araujo TavaresBecame the director. There was a possibility of advancing to the J1 promotion playoff until the end of the season, but Section 41OkayamaThe possibility of 6th place disappeared and the advance to the playoff disappeared. The final ranking is 10th, the Emperor's Cup isKanazawaLost to the second round.
2018

Catch phrase: "BE BRAVE-Courageous'
Second year of the Tavares system.Takanobu KomiyamaIn addition to retiring from the active role, Tetsuya Okubo, Tomohiro Tsuda, Yosuke Nozaki, Shinichi Terada and others have left. Shogo Nishikawa and Yota Maejima have transferred for a limited time, and have joined the transfer for a limited time from Kobe.Masuyama ChaoyangReturned after the transfer period expired. On the other handDaisuke MatsuiBecomes the third time in 2013Bae Seung JinTo startKengo Kitazume,Kazuhito Watanabe,Eijiro TakedaAs a new member,Ayumu TachibanaJoined.
In the middle of the season, Na Sung Su was completely transferred,Yohei TakaokaReleased 4 players with a fixed transfer,Yuji SenumaIs a complete transfer,Bruno Menegeu,Shinichi Tashiro,Shugo TsujiJoined with a fixed transfer.
The first halfJ1 entry playoffsAfter returning to 6th place in the area, there was a fight for promotion after that. In the final round with the possibility of winning the J2, we won against Kofu in the final round, but we were in second place due to the results of other venues.OitaAnd finished in 3rd place with no points difference.
2th place in the entry playoffs that came from the second roundTokyo VPlay against. Even though it was a draw due to a regulation, the team reached a scoreless score until the end of the match, but lost in the additional time in the second half. He was eliminated in the second round and could not be promoted to J2.
2019

Catch phrase: "FOREVER EVOLVING ~All for victory~'
Second year of the Tavares system.Takuya Matsuura,Inui Daichi,Yasuhiko Takeshige,Masahiko InamiIn addition to joining the transfer,Yuuki Kusano,Yutaro Hakama,Katsuhiro NakayamaJoined as a newcomer, from Yokohama FC YouthRei Yasunaga,Issei OuchiWas promoted. In addition, Shinichi Tashiro and Shugo Tsuji, who had joined the transfer for a limited period in the previous year, were completely transferred. On the other handYamamoto KaitoBruno Menegeu has left the group after the transfer period has expired.
Yohei Takaoka (Tosu), Shogo Nishikawa (while transferring for a limited time)Ryukyu), Yuki Nakayama (Numazu),Chung(Machida) Is a complete transfer. Masaki Watanabe(FELDA United FC・Malaysia), Naoki Nomura (Tokushima),Shaking off(Gyeongnam FC・Korea), Junpei Arai (Ryukyu), Takuya Nagata (Tokyo V), and Keita Ishii (Iwate) have all transferred. Also, the former director KashiwaTakahiro ShimohiraWas invited as a head coach.
It was a season when the goal was to promote J1 automatic promotion, but it was sluggish at 13th place as of the 14th round. Tavares fired on 5 May due to poor performance[9], Shimohira was promoted to the successor. For the reinforcement in the middle of the seasonShunsuke NakamuraJoined the full transfer.
下平体制移行後も最初の5試合は5分の成績だったこともあり、前半戦はプレーオフ圏外の12位で折り返したが、その後は第19節から第36節まで7連勝を含む18試合負けなし(12勝6分け)とクラブ記録を更新するなどチーム状況が好転。第30節には同シーズン初めてJ1自動昇格圏内となる2位に浮上し、何度か順位を落とすも第40節で再び2位浮上した後は最後まで自動昇格圏をキープした。
The second place of the season is confirmed by winning the final round, Ehime. It has been decided to return to J2 for the first time in 13 years.
2020-(J1)
2020

Catch phrase: "RECORD THE BLUE'
Shimodaira second year.Ryo TadokoroRetired from active duty,Kengo Kitazume,Kazuhito Watanabe,Shugo Tsuji,Inui DaichiLeft the group. Also,Toshima Akira3 players have transferred to other clubs for a limited time. Right after the start of the seasonAyumu Tachibana,Yuta FujiiWas completely transferred and left the group. On the other hand, reinforcementKazumi Kazunari,Maginho,Rokutan YujiIn addition to 5 people joining with a transfer with a deadline,Takaaki Shichi,Kumakawa ShoJoined by full transfer. As a newcomerSekoju,Star kyowan4 players joined. And I transferred to another club for a limited period last seasonK. Ichikawa,Rei YasunagaHas returned.And on August 8thIba(Jersey number 10) transferred to Omiya Ardija.
March 2VISSEL KOBEAfter fighting the league opening match withNew coronavirusThe league match was interrupted due to the spread of the infection.Section 3 after resumptionKashiwa ReysolIn the war, 2007 J1 Section 34Urawa RedsHe won the J13 for the first time in 1 years since the war.In the end, he finished the season in 1th place with 2007 points, far exceeding 34 when he fought in J15 for the first time.
J League YBC Levan CupLost the group league in 3rd place,Emperor's cupDid not participate.[Note 4]
2021

Catch phrase: "RECORD THE BLUE ~ Everything for victory ~'
Shimodaira second year.Koki SaitoIs in BelgiumLommel SK,Daisuke MatsuiIs Vietnam Saigon FC,Kensuke Sato Renofa Yamaguchi FC17 players have left the group, including a complete transfer to.[Note 5] on the other hand,Kashima AntlersからSho Ito,VISSEL KOBEからKeijiro Ogawa,Blau Blitz AkitaからHan Ho-gangNine people joined with a complete transfer.Haruta Saruta Kashiwa ReysolJoin for a limited time transfer fromIssei Ouchi YSCC Yokohama,Yota Maejima Mito Holy HookReturned from.Rokutan YujiとRyushi SugimotoMoved to full transfer,MaginhoHas extended the loan transfer period.
J1 league opening gameSapporo1-5 defeated in the battle, immediately afterYBC Levin CupGroup stage first matchoak戦こそ1-0で勝利したものの、リーグ戦では6試合連続複数失点で開幕から6連敗し最下位に低迷、第7節柏戦で1-1で引き分けようやく同年リーグ戦初の勝ち点を挙げ19位となったものの、4月7日第8節HiroshimaHe lost to 0-3 and fell to the bottom again, and on the following day, announced the dismissal of director Shimodaira on the 8th.[10], As a successor to the youth team directorTomohinobu HayakawaBecame a top team manager[11].
Current player
Grade
Title/Award
League match
By individual
J1 league
J2 league

Top scorer
Excellent Director Award
Monthly MVP
Best monthly goal
Monthly Best Director Award

2019
July: Takahiro Shimohira
November 2019: Takahiro Shimohira

Japan Football League

MVP
Top scorer

2000: Kenji Arima (24 points)

Best eleven
Fighting-spirit award
Stadiums, practice areas, etc.
Home stadium
Home stadiumNHK Spring Mitsuzawa Stadium(Former name: Mitsuzawa Park Ball Stadium). The stadium where home games were held in the pastYokohama FC performance list by year # Number of visitors by league yearchecking).
Practice field
Until the 2006 season, there was no fixed practice field,Kohoku ku OfShinyoko Football ParkThere were various facilities in Yokohama city[12].. Used by Yokohama F and Yokohama FM since 2007Totsuka ku OfYokohama Sportsman ClubThe ground inside (the name at that time wasYokohama FC LEOC Training Center) Was used as a training field, but due to high rent and lack of soccer courts for training, they were looking for a relocation of training facilities.[12].
In November 2009, Yokohama Frier Sports Club Co., Ltd. (Yokohama Frier SC), which operates Yokohama FC, was in the Nishitani water purification plant of the Yokohama Waterworks Bureau (Hodogaya Ward) Selected as a sports facility operator[13]In March 2010, Yokohama Frier SC signed a contract with Yokohama City Waterworks Bureau to lease the facility for 3 years.[14].
In response to this, Yokohama Frier SC2010 4The construction of the practice area started, and the practice area of ​​Yokohama FC was relocated to the Nishitani water purification plant on July 2010, 7 (LEOC acquired the naming right of the practice area, and the name was "Yokohama FC LEOC Training Center")[14].. Inside the facility, there will be a soccer field with one natural turf and one artificial turf, and a clubhouse that will refurbish the gymnasium and management building.In addition to the top team, it will also be used as a training field for Yokohama FC Youth and Yokohama FC Junior Youth. doing[14].
Since September 2013, the above-mentioned Totsuka Ward ground has been run by the General Incorporated Association Yokohama FC Sports Club as a base for training under the name "Yokohama FC Higashi Totsuka Football Park in Yokohama Sportsman Club".[15].
Ticket category system
From the 2011 season, Yokohama FC has introduced a ticket category system in which the selling price varies depending on the opponent. Compared to that of Category 1, the target match of Category 2 is characterized by a price increase of up to 500 yen for some seat types.[16].. The table below shows the target clubs in each category.
年度
Affiliation
Category 1
Category 2
2011
J2
Sapporo, Chiba, FC Tokyo,
Shonan, Kyoto
Mito, Tochigi, Kusatsu, Tokyo V, Toyama, Gifu, Tottori, Okayama,
Tokushima, Ehime, Kitakyushu, Tosu, Kumamoto, Oita
2012
Chiba, Shonan, Kofu, Kyoto
Yamagata, Mito, Tochigi, Kusatsu, Tokyo V, Machida, Matsumoto, Toyama,
Gifu, Tottori, Okayama, Tokushima, Ehime, Fukuoka, Kitakyushu, Kumamoto, Oita
2013
Sapporo, Chiba, Kyoto, G Osaka, Kobe
Yamagata, Mito, Tochigi, Gunma, Tokyo V, Matsumoto, Toyama, Gifu,
Tottori, Okayama, Tokushima, Ehime, Fukuoka, Kitakyushu, Nagasaki, Kumamoto
2014
Sapporo, Yamagata, Chiba, Shonan,
Matsumoto, Iwata, Kyoto
Mito, Tochigi, Gunma, Tokyo V, Toyama, Gifu, Okayama, Sanuki,
Ehime, Fukuoka, Kitakyushu, Nagasaki, Kumamoto, Oita
2015
Sapporo, Gunma, Tochigi, Omiya,
Chiba, Iwata, C Osaka
Mito, Tokyo V, Kanazawa, Gifu, Kyoto, Okayama, Sanuki,
Tokushima, Ehime, Fukuoka, Kitakyushu, Nagasaki, Kumamoto, Oita
2016
Sapporo, Yamagata, Chiba, Tokyo V, Matsumoto,
Kanazawa, Shimizu, Kyoto, C Osaka, Sanuki
Mito, Gunma, Machida, Gifu, Okayama, Yamaguchi,
Tokushima, Ehime, Kitakyushu, Nagasaki, Kumamoto
Flex price
From 2021, it announced that it will introduce a new flex price that fluctuates the ticket price according to the possibility of attracting customers.[17]..This is different from dynamic pricing, in which the ticket price is set high on weekends and when events are held, and the ticket price is set low on weekdays, and the price fluctuates during the sales period depending on the ticket sales status.
uniform
Uniform color

| カ ラ ー | shirt | Pants | stockings |
| --- | --- | --- | --- |
| FP (1st) | light blue | white | Navy blue |
| FP (2nd) | white | Navy blue | white |
| GK (1st) | Orange | Orange | Orange |
| GK (2nd) | 绿 | 绿 | 绿 |
Team color
White,

light blue,

tag

White represents clouds, light blue represents the sky, and blue represents the color of the sea.[2].
Uniform design
Similar to Yokohama F, the uniform was originally a white-based uniform for the 1st uni and the 2nd uni for the light blue base, but since 2003 it has been replaced and the light blue base for the 1st uni, white for the other teams. In the same way, the second uni.
The 2007-2008 model isUnited arrowsCooperated with uniform design. Designed 11 borders, including 1 for the number of players and 12 for supporters and staff. It started as a civic club, and the relationships of supporters are expressed.[18][19].
Uniform sponsor
Posting location
Sponsor name
Notation
Posted year
Remarks
chest
ONODERA GROUP
ONODERA


GROUP

2019-
clavicle
Fudual creation
FUDEAL
CREATION
February 2018-
Written on the left
Yokohama frozen
Yokorei
2019-
Written on the right
2017-2018: lower back and pants
Upper back
Inverse net
FRONTIER
2017-
2016 lower back
2016-2018: ``FRONTIER PC'' notation
Lower back
None
-
-
sleeve
None
-
-
Front of pants
ド ラ フ ト
DRAFT
2020-
Back of pants
Cleanup International
CLEANUP


INTERNATIONAL

2021-
The history of uniform supply
Successive uniforms
Chronology of successive uniform sponsors
Academy
Yokohama FC owns the following 3 categories as an academy (development organization)[20].
High school age
Middle school age
Yokohama FC Junior Youth --Established in 2006.
Yokohama FC Junior Youth Totsuka --Established in 2015.
Affiliated club
Yokohama FC Tsurumi Junior Youth[21]
Elementary school age
Yokohama FC U-21
Since 2016, we have formed a team with the cooperation of young people who belong to our club and the university, and have participated in the U-21 Tainnien Shimbun International Soccer Championship.[22]
Yokohama FC Sports Club
Soccer school
The "Yokohama FC Soccer School", from kindergarten children to adults, is a general incorporated association Yokohama FC Sports Club established in June 2012.[23] Is operated by.
Women's soccer team
Yokohama Frier SC is a women's soccer team launched in February 2013.Yokohama FC SeagullsRuns[24].. As a related club of Yokohama FC Seagulls,YokosukaToYokosuka SeagullsIs placed.
Sports other than soccer
Yokohama Frier SC is engaged in the following sports related businesses.
Also, in July 2012Hong Kong Leagueof"Standard exileThe operating right of Yokohama FC Hong Kong Sports Club Co., Ltd. (Chinese: Rescue football Hong Kong Healthcare Co., Ltd.) Was established, but transferred the operating right to another company from the 2015 season.
Theme song
Socio friesta
Yokohama FC has established a voluntary organization called "Socio Friesta", which is the core of club management, with the aim of creating a soccer/sports club that does not rely on the capital of companies and is a participatory soccer/sports club. The model isスペイン OfFC BarcelonaIt is said that. The club has also developed various sports club activities centered on soccer clubs based on membership fees collected from the general public.
Yokohama FC also recruited members (Socio) from citizens at the beginning of its establishment. In return for paying membership fees to the club, members can arrange for reserved seats for applicants, register as management assistants (volunteers) at match venues and various events, and participate in discussions with senior club members. I got the right.
However, the problem surfaced around the beginning of 2, when J2001 membership was confirmed. While the election for the election of Socio's officers was being held, a "contract" was sent to the members of Socio from the operating company Yokohama Frier Sports Club Co., Ltd. (Yokohama Frier SC). The content was "All Socio members require a direct contract with Yokohama Frie SC" and "We will refund to those who do not agree with this agreement and wish to withdraw from it". ..
In consultation with Socio, Yokohama Frier SC said, "Socio's membership fee was supposed to be generated from the beginning as operating cost of the operating company, but it is the responsible team management that can not contribute the operating cost without the approval of the board of directors. , And declared that it would abolish the previous agreement with Socio.
In September 2001, Yokohama Frier SC founded a new team, the Yokohama FC Club Member, to replace Socio, allocating the shares owned by Okudera, who became the new president, to club members instead of Socio members. We propose to members to "enhance experience-based events such as playing and touching soccer" and "more thorough and clear management of personal information and responsibilities".Regarding the name, it was said that the name of Socio was changed to another name because it was in dispute.
The Socio Board of Directors regrets this.
After that, Socio asks Yokohama Frier SC to return a part of Socio's membership fee (equivalent to 740 million yen) and membership list.横 浜 地方 裁判 所ToProvisional disposalI applied for it in 20021ToRejectedWas done. SocioTokyo High CourtToImmediate appealBut this too2003 Was rejected by. The intent is to say, "Since it is hard to admit that a company entrusted by the operating company carries out the enrollment affairs and the creation of the membership list, and that the organization is self-supporting internally, Socio (Legal personalityExceptionally even for organizations that do not haveCompetenceIs recognized)Civil Conservation LawArticle 7Civil Procedure CodeArticle 29 is not recognized as a "corporation that is not a corporation." Therefore, the petition is unlawful because it lacks the ability of the parties."[25].
Meanwhile, Yokohama Frier SC said, "The name of Socio is Yokohama Frier SC.Trademark registrationThere is. If we continue to use it as it is, we will not give up legal treatment." In 2003, Socio changed its name from "Socio Friesta" to "Socio Yokohama". In September 2003, Socio and Yokohama Frie SCsettlementThe agreement between the Yokohama Frier SC and Socio, which had been signed for the agreement for more than two years, came to an end. In addition,Socio Yokohama official website Has stopped updating since January 2008.
footnote
注 釈
Source
Related item
外部 リンク