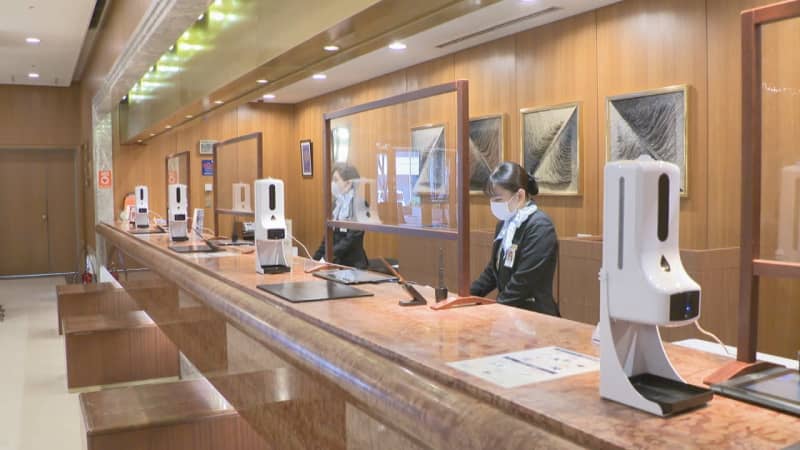 写真 
[Commentary] "Expectations and anxieties" about the relaxation of behavioral restrictions on the new corona disaster How will our lives change?
 
If you write the contents roughly
On the other hand, the open-air bath "Sandyu" in Yubara Onsen, Maniwa City, has been closed until the end of September due to priority measures such as prevention of spread. 
The daily life of self-restraint may change.The government has completed vaccination even if a state of emergency has been declared ... → Continue reading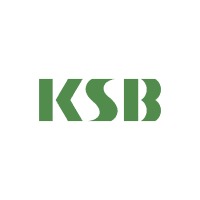 KSB News
KSB Setonaikai Broadcasting delivers a wide range of news every day, including political, social and economic news centered on Okayama and Kagawa prefectures, as well as local arts and sports.Full news videos!You can watch it immediately on your computer, tablet, or smartphone.
---
Wikipedia related words
If there is no explanation, there is no corresponding item on Wikipedia.

Yubara hot spring
Yubara hot spring(Yubara Onsen) isOkayamaNorth of the prefectureManiwaYubara Onsen (former:Yubara Town)It is inSpa.. The role of hot spring guidanceEnvironment issues, Is focusing on community development as a region.Fuyu NoguchiIt was ranked in the Yokozuna of the West by the country open-air bath numbered bySand bathIs known for. Also, in the south...Yuhara Onsen TownshipIt is also called.Yunogo Onsen,Okutsu Onsenと と も にMimasaka SanyuIt is called.
Spring quality
Hypotonic alkaline high hot spring (alkaline simple hot spring in the new classification method)
The source temperature is 40 to 44.9°C. There are 15 sources, with an estimated hot water volume of 6000 liters per minute. Characteristically, these spring sources are all self-fountains. NeighborhoodHaku Mt. Ooyama,UlsanIt is estimated that the volcanic magma is the heat source.
Hot spring town
Yubara DamDownstream ofAsahikawaAlongHot spring townSpreads. There are three river park parking lots in the river area of ​​Asahikawa that flows through the hot spring town, and you can park for free for a short time. There is also a municipal parking lot where a caretaker is stationed.
Shared in the hot spring townOutdoor bath,Day trip bath facility, Private open-air baths, restaurants such as dining rooms and old-fashionedShootingThere are shops, glass workshops, souvenir shops, hot spring museums, Hanzaki Center, etc.In addition, the facilities of the inn hotel are open to day-trip users, and you can also use the hotel cafe where you can listen to "esthetic salons" and "antique music box performances" and the bakery where you can eat in at the indoor footbath.There is also an "eco tour" that guides the eco activities of the hot spring town and the hot spring environment with a London taxi of a British limousine that uses waste cooking oil as fuel (BDF).The place name of Yunohara has come to be called "Yunohara" or "Yunogawara", and hot water springs everywhere from the river basin in the middle and upper reaches of Yunohara.Currently, only a part of the hot springs are used, and most of them are left unused in the river.There are promenades and parking lots on the riverbank.
The basic isHot springAlthough it is for recreation and recuperation, it is also useful as a leisure base for Sanin and Sanyo, and the calm atmosphere of the hot spring town is one of the selling points of tourist destinations.
Shared open-air bath "Sand spouting bath: Sand bath"
A huge shared open-air bath under the Yubara Dam, "Sunabukiyu: Sunyu," which is a famous spot in Yubara Onsen. Since the hot springs are springing out while blowing sand from the river bottom, it has come to be called by the name of the sand blowing water (sand bath). It is an open-air bath with a hot spring source. Representative of the Travel Writer's AssociationFuyu NoguchiBut,Japan Spa AssociationOn the issue of "Onsen"1977 (ShowaIn the open-air bath numbering announced in 52, it is said to be the Yokozuna of the west.Yokozuna was evaluated as having a bath in the river, which was managed by the residents and opened free of charge.This sand bath is the only thing that retains the appearance of the ancient bath at Yubara Onsen and is designated as a cultural property of the city.Bathing here is a mixed bath.In addition, the Yubara Town Tourism Association, which manages it, said, "In order to make it an open-air bath that anyone can enjoy, we recommend wearing a bathing suit or a bathing suit." Women's bathing suits are available at inns and It is rented out by the tourist association.Men are also currently developing bathing suits.For the time being, we ask that you take a bath with a towel, etc. to hide your lower body.Currently, we are improving the environment near the sand bath, but after the maintenance is completed, we plan to thoroughly wear bathing suits or bathing suits. * Since the sand bath is a mixed bath with high transparency, it is not a problem to immerse towels, towels, etc. in the bathtub.
Footbath (teyu)
There are 5 footbaths in the hot spring town.Four places are open for free: the sand bath waiting area, the central hot spring town "Teyu Footbath: Konoyu", the river park, and the "Yutari Square" on the opposite bank of the lower reaches of the hot spring town.On the second floor of the bakery in the center of the hot spring town, there is also an indoor footbath where you can enjoy your meal at eat-in.There is a single Teyu in front of the sand bath.
Roadside station open-air bath "Shimoyuhara Onsen: Himawarikan"'' '
It is difficult for women to take a bath because the sand bath is a mixed bath and is in an open environment. To compensate for this, there is an open-air bath at the Shimoyubara Onsen located 2km downstream, with paying men and women for management.Heisei 10It was set up in. The bathtubs for men and womenRock bathIt is wider than the sand bath as a whole. There is a parking lot right next to it, and there are facilities like a roadside station, as well as restaurants for food and specialty products. There is also an open-air bath for pets (dogs and cats) here.
Accommodation / shopping district / environment
There are about 20 lodging facilities in the downstream area of ​​the dam. Both are members of the Yubara Town Ryokan Cooperative and the Yubara Tourism Association. The total capacity is about 2000 people. Stores are also concentrated in the same area. In Yugai, one of the three major rivers in Okayama Prefecture, Asahikawa, and its tributary, the Tabane River, flow in a rich natural environment, and from May to August, crowing frogs can be heard throughout the hot spring town. In addition, the result of the EDF (eco-diesel fuel) business started by improving the river environmentfire FlyIs also increasing.
History
HarimaFamous temple,Calligraphy writingEngyoji TempleThe great monk ofSex skySuperiorIt is said that (950-1050 AD) collapsed due to a serious illness, and Tendo appeared at that time, suggesting this hot water.Shoku goes to the place and heals.Since then, it has become widely known as.Also,Toyotomi Administration OfFive old peopleIs one ofUkita HideyaIt is said that the mother's mother's mother had healed the illness, and in appreciation, Hideya repaired the bathroom. However, according to a local historian, before that, the materials that worked there from the middle of the Yayoi period when Tatara iron making flourished around the area.Hot springThere is a story that it was used for. In fact, it is easy to imagine that Kawahara in the Yugai area is not only hot with a bath but also has a hut in the winter, where it overcame the cold of winter. Under such circumstances, it seems that it has been used naturally as a bathhouse since prehistoric times. In 1944, Yubara Town (now Maniwa City) was designated as a natural treasure of the country as a "Yuhara Kajikafrog Habitat".
Okutsu Onsen,Yunogo OnsenIt has been called Mimasaka Sanyu since ancient times.Yonago Expressway(Yubara ICThanNational Route 313(Nickname:Romantic Road 3135 minutes by car), access has improved with the opening of the Chugoku region and Kansai.Back roomAs the scale of the hot spring town expanded.
Showa 31May 6, Yubara OnsenNational health resortSpecified in. In addition to Yubara, Yubara Onsenkyo includes Gogoroku Onsen, Taru Onsen, Maga Onsen, and Shimoyubara Onsen. Both have been designated as national hot spring resorts. You can see more than one inn in Mt.
Revitalization efforts
"Onsen instructional role"
At Yubara Onsen, we are trying to attract customers not only for the traditional purpose of tourism and comfort, but also for the purpose of health promotion centered on hot springs.At the "Yubara no Sato Promotion Project Committee" organized by the Yubara Town Ryokan Cooperative and the Yubara Town Tourism Association, you will find correct knowledge about the history of Yubara Onsen, the quality of the hot springs, and bathing in the famous "sand bath". It is a hands-on sightseeing tour with a training dojo for "hot spring guidance" that guides visitors to appropriate bathing methods including guidance. ..
In addition, bathing at the innComplete medical checkupThere are also inns that carry out plans that include a set of and.
The Yubaracho Ryokan Cooperative Association has won the 7th "People-friendly local accommodation award".
At Yubara Onsen, from the perspective that hot springs are a bounty of the natural environment, the Yubara-cho Ryokan Cooperative Association plays a central role in working on environmental issues in cooperation with environmental offices in the city. As a symbolic project of the river, which is also a place where hot springs springWater quality deteriorationSince the waste cooking oil is one of the causes, the waste cooking oil of accommodation facilities and restaurants and general households is collected andCommunity bus OfBiodieselWe are engaged in activities to recycle it into fuel. In 2008, about 4 liters of biodiesel fuel was produced. Generally, this fuel is called BDF, but at Yubara Onsen it started from an environmental problem.Eco Diesel Fuel (EDF)It is a pioneering region in Japan, especially in that it is conducted at the private level. In 2009Grand Prize from the Minister of the EnvironmentHas been awarded.
Neighboring tourist spots
Nearby tourist attractions
-Hot spring knowledge, history and culture of Yubara OnsenFolk taleAnd so on. In addition, the hot springs and travel collection of 15,000 donated by Toguchi Noguchi, a famous travel writer who is famous for nationwide open-air bathing, are displayed, and the writing room of Noguchi is reproduced. At the hot spring museum, there is a hot spring dojo as well, and you can take classes about Yubara hot springs by the role of Yubara Onsen.
Hanzaki Center-Hanzaki (Giant salamander,specialNatural treasure)Including. Exhibits numerous lake life.
Hands-on experience-There are hands-on workshops such as tops, pottery painting, glass work, buckwheat noodle making, and woodwork making.
Shooting shop
Hand bathFoot bath -We have two footbaths along the river in Yugai, footbaths in sand baths, and handbaths in front of the view point "Kukaku" in the center of Yugai.
--For sealing youkaiNarita FudosonA waterfall that is said to have been enshrined.Also known as autumn leaves.
Sugiyoshi's Osugi-the precincts
Nearby attractions
Hiruzen Kogen,Mt. Ooyama, The best waterfall in Chugoku regionKamiwa Waterfall, Goodwill town "Katsuyama Townscape Preservation Area"Tottori Flower CorridorThere are sightseeing and recreation areas. If you are traveling by car, use the highwayKurashiki OfKurashiki Bikan Area,Okayama City OfKorakuenUntil 80 minutes,Tsuyama OfShurakuen,Tsuruyama ParkUntil 40 minutes, San'inSakaiminatoAbout 70 minutesTottori sakyuCan be moved in 90 minutes.
Directions and Parking
Train
Express Bus
Private car
More

Okayama Airport ←→ Yubara Onsen:Shared taxi,Okayama AirportThere is also a low-priced shared taxi from.
Hotel pick-up and drop-off, hotel inn nearby intercity highway bus (Osaka ← →three times・Osaka Kobe ←→KurayoshiThere are also many places that pick up and drop off at the bus stop. However, please note that not all accommodation facilities offer this service.
Related item
外部 リンク