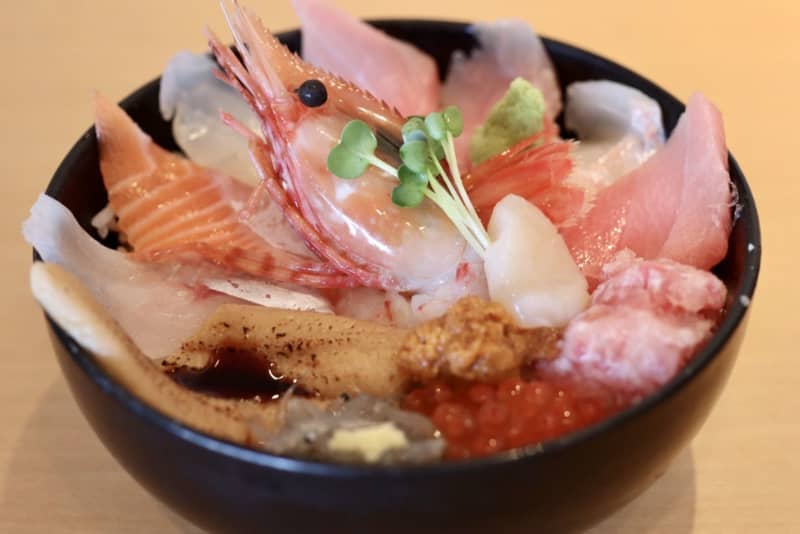 写真 
Enjoy a seafood bowl in Ibaraki / Nakaminato!The world's first railroad car goes around the "Kaiun Railroad Shrine" of the Shintai
 
If you write the contents roughly
At the window of Nakaminato Station, amulets and gods of "Hitachinaka Kaiun Railway Shrine" are on sale. 
A word to travelers Go on a trip to "Hitachinaka Kaihin Railway" where you can visit the railway shrine and enjoy the seafood bowl at the Nakaminatoo fish market! … → Continue reading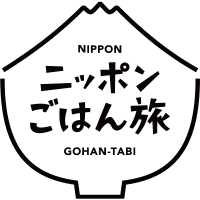 Japan rice trip
Rediscover the charm of Japan with "food" and "travel"!
---
Wikipedia related words
If there is no explanation, there is no corresponding item on Wikipedia.

Nakaminato Station
Nakaminato Station(Nakaminato Eki)IbarakiHitachinaka CityLocated in ShakamachiHitachinaka Seaside RailwayMinato Line Ofstation.
Overview
OldNakaminato CityThe representative station of Nakaminato, the central city area of ​​Nakaminato district,Nakaminato Reverberatory Furnace(Ibaraki Prefecture designated historic site,Modernization industrial heritage), The nearest station to Nakaminatoosakana Market[1].
History
Station structure
Single type / island type 2 side 3 lineplatformhaveManned stationAnd all the trainsexchangeI do.However, one of the island type lines is basically not used and is used exclusively for rolling stock detention.
Minato LineDepotIsMinato Motive Power DepotHave, in principleOvernight stayDo only here.
Access to the platform is limited to about 5 minutes before the train arrives and after the train departs to prevent danger.However, admission with an admission ticket orRental BicycleUse (bicycles are placed inside the ticket gate) is not limited to this.
There was a restaurant (a lunch box shop after a fast food shop) next to the station building, but after the shop closedwaiting roomAfter that, now with the remodeling work as an opportunityIbaraki Kotsu Nakaminato Sales OfficeIt has become.
Transportation features
This station isHitachinaka Seaside RailwayMinato LineIt is the base station for the operation of the railway, and the railway head office and the engine district are attached as mentioned above, and all trains on the upper and lower lines (except for the stop at this station) exchange trains at this station.
Uphill (KatsutaDirection)

During the day, 1-1 trains stop in about an hour, and some trains on weekdays morning and evening are set to the first train at this station.[2].
Usage situation
The table below shows the changes in the usage status of Nakaminato Station.[3]Shown in.

The unit of transportation record (passenger number) is person, and shows the total value for the year. This data is suitable for comparison between years.
In the table, the highest value is shown in red, the lowest value after the year in which the highest value was recorded is shown in blue, and the lowest value before the year in which the highest value was recorded is shown in green.
This station is the most frequently used station on the Minato Line (Katsuta Station is excluded from the comparison because it has only numerical values ​​including JR users).
Degree
Transportation results for this station (passengers): people / year
Notices
Commuter pass
Commuting to school
Out of term
total
2000
210,702
2001
220,357
2002
222,045
2003
207,486
2004
193,643
2005
185,548
2006
182,162
2007
180,997
2008
195,715
2009
202,940
2010
209,875
2011
180,072
2012
212,402
2013
226,300
2014
242,494
2015
243,280
2016
236,547
2017
246,660
2018
248,241
2019 (first year of Reiwa)
259,880
Around the station
oldNakaminato CityIt is the center of (Minato city).Hitachinaka City Hall Nakaminato BranchTonoyama StationIs the nearest station.
Also, it's about a 15-minute walkKaimon BridgeIf you crossOarai TownYou can also access to the "Meisho Guide" inside the station.Oarai Sumae ShrineAnd Joyo Meiji Memorial Hall (currently:Museum of the end of the Edo period and the Meiji era) Etc. are described.
Bus route
Landing
系統
Main transit point
destination
Operating company
Remarks
Jusanbugyo
Ajigaura Station
Ibaraki Transportation
Only one in the morning.Closed days Closed.
28
Tonoyama / Hiraisominamicho
Under Hiraiso Junior High School
50
Aqua World Oarai・ Oarai Beach ・Oarai Stationentrance·Mito Station
Ibadaimaee Sales Office
Passing Aqua World Oarai in the morning and night
Aqua World Oarai / Oarai Coast / (Oarai Ferry Terminal) ・ Oarai Station Entrance ・ Mito Station
Ibadaimaee Sales Office
Oarai Coast ・ (Oarai Ferry Terminal) ・ Oarai Station Entrance
Mito Station
1 bottle per day (1 bottles on weekdays)
Oarai Coast / Oarai Station
Oarai High School
Only one in the morning.Closed days Closed.
28
ShimoonoHamada Sales Office・ Mito Station
Ibadaimaee Sales Office
5
Yanagisawa, Santanda,Kanagami Station前
Katsuta StationEast exit
Nakaminato Course
Fish market, Tonoyama
Nakaminato Station
Smile Aozora Bus
Tonoyama / Fish Market
Nakaminato Station
Hiraisominamicho / Ajigaura Station /Beach parkWest exit
Nakaminato Station
Prefectural Nishijusanbugyo housing complex, Ajigaura station, Kaihin Koen west exit
Nakaminato Station
* Oarai Ferry Terminal only goes through 1 flights a day
Other
This stationmovies"Hula Girl''Our journey],CM"Thiovita Drink"ofLocation ShootingWas also used[4].
This is the only station on the Minato Line that is manned all year round.In response to the deficit operation and the crisis of abandoned railways during the Ibaraki Kotsu era, the station building is the activity base of the local railway survival support group "Oraga Minato Railway Support Group".
2009 (21) From July, male stray cats frequently visited the station, and while the station staff were feeding, they settled down and sang "Kuroneko no Tango" because they were black cats.Osamu MinagawaNamed after "Osamu"[4]..After that, a private bed with a "reserved seat" sabot was given, which was popular with passengers.In addition, a black cat object has been donated to the station by Minagawa.[4]..After that, a female cat of Kijitora called "Mini Sam" for her younger sister was also kept at the station.[4]..Osamuha2019 (First year of Reiwa) Eternal sleep on June 6.A farewell party was held on July 23th of the same year.
As mentioned earlier, on June 2012, 6, we formed a partnership with Ashinomaki Onsen Station on the Aizu Railway and a sister station.The reason is that the old station building with a long history is still in use. ・ There is a cafeteria in front of the station (closed later). ・ Female stationmasters and station staff are active (at that time). ・ There are cats at the station. There is a group etc.[5].
Next station
Hitachinaka Seaside Railway

■

Minato Line

Takadano-Tekkyo Station - Nakaminato Station - Tonoyama Station               
footnote
References
Supervised by Atsushi Onodera, "Many Dramas Created by Transportation and Geography" "Mystery of Ibaraki" Geography, Place Names, Maps ""Jitsugyo no Nihonsha<Jippi Compact Shinsho>, 2014, First Edition, page 41.ISBN 978-4-408-45517-4.
Related item
外部 リンク