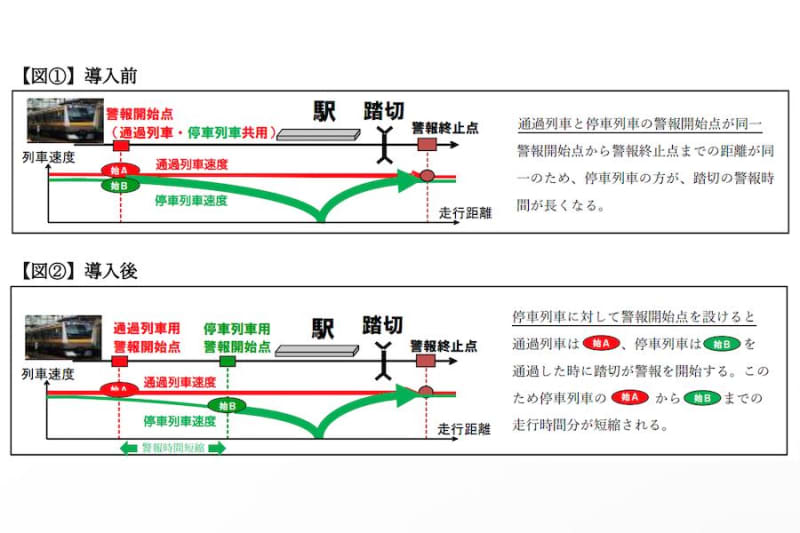 写真 
Introduced by JR East to shorten railroad crossings with "railroad crossings that do not open" and "smart railroad crossings"
 
If you write the contents roughly
The railroad crossing in front of Mukaigawara Station is known as a "railroad crossing that does not open", and Kawasaki City has been taking measures such as installing detours. 
JR East can efficiently shorten the railroad crossing cutoff time by determining which trains stop at the station and which trains pass through. → Continue reading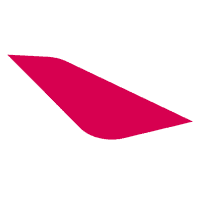 TRAICY
We will deliver travel information quickly.
---
Wikipedia related words
If there is no explanation, there is no corresponding item on Wikipedia.

ERROR: This url does not meet the site security guidelines.
Mukaigawara Station
Mukaigawara Station(Mukaigawaraeki) isKanagawaKawasaki CityNakaharaShimonumabeLocated in the direction of Tamakawa,East Japan Railway(JR East)Nambu Line Ofstation.Musashikosugi StationAdministrativeOutsourced station(JR East Station ServiceConsignment).Station number TheJN 06.
History
Origin of station name
Taken from the common name around the station.OriginallyMusashi countryEbara-gunIn a part of Shimonumabe village,TamagawaWith the change of the flow path ofEnclaveBecause it is on the other side of the river, it was given the common name of "Mukaigawara".1889/Due to the merger of towns and villages, it became Chofu Village Oaza Shimonumabe.1912/With the Tama River as the borderTokyoとKanagawaKanagawa Prefecture is located south of the Tama River.TachibanajuMiyuki VillageWas incorporated into1924/Merged with Kawasaki City.
Station structure
Relative home2 side 2 linesGround stationIs. The two platforms are connected by an overpass with an elevator.
There used to be a pocket track on the outside of track 2, but now it has been removed, leaving only track traces.Also, part of the siteElevatorWith the landingNEC Tamagawa Renaissance CityIt is the site (bicycle parking lot) of.
Ticket gateは、1番線の立川方の端と、2番線の立川方の計2つある。そのうち後者は、利用可能時間は平日の7:00 - 10:00・17:15 - 19:00のみで、自動券売機や自動精算機は無く簡易SuicaOnly ticket gates are installed, and only passengers with Suica and IC cards that can be used interchangeably with it can enter and exit. There is a description of "NEC exclusive ticket gate", but currently it is not exclusive to NEC but can be used by general customers.In the past, it was a manned ticket gate that was actually exclusively for NEC and could not be used by Suica, which was used by the guards at the Tamagawa Plant.NEC Tamagawa Renaissance CityAt the time of construction, the area around the dedicated ticket gateOpen spaceBecause it was made, it became available to general customers.
Bus stop
(Source:JR East: Station map)
Station premises equipment
Usage situation
2020/(Reiwa 2 years) Daily averageBoardingpersonnel The7,686Is. Next door after 2010Musashikosugi StationToYokosuka Line-Shonan Shinjuku LineIs on a downward trend due to the impact of the opening of the business.
According to the 2016 data, the ratio of commuter pass users among station users is 82%, which is the highest at stations on the Nambu Line.[3].
The recent changes are as follows.
Average daily number of passengers by year[4][5]
年度
Daily average
Boarding personnel
Source
1995 (Heisei
7 years)
9,968
[*1]
1996 (Heisei
8 years)
9,613
1997 (Heisei
9 years)
9,176
1998
9,142
[*2]
1999
9,269
[*3]
2000
[JR 1]9,807
[*3]
2001
[JR 2]9,906
[*4]
2002
[JR 3]9,717
[*5]
2003
[JR 4]9,597
[*6]
2004
[JR 5]10,513
[*7]
2005
[JR 6]13,897
[*8]
2006
[JR 7]14,560
[*9]
2007
[JR 8]14,746
[*10]
2008
[JR 9]14,627
[*11]
2009
[JR 10]13,600
[*12]
2010
[JR 11]15,077
[*13]
2011
[JR 12]15,048
[*14]
2012
[JR 13]14,475
[*15]
2013
[JR 14]14,046
[*16]
2014
[JR 15]13,272
[*17]
2015
[JR 16]12,342
[*18]
2016
[JR 17]12,576
[*19]
2017
[JR 18]12,651
2018
[JR 19]12,813
2019 (first year of Reiwa)
[JR 20]12,385
2020 (Reiwa
2 years)
[JR 21]7,686
Around the station
2010/(Heisei22 years)3/13About 300 meters westYokosuka Line-Shonan Shinjuku Line OfMusashikosugi StationHas opened.However, there will be no interlining with the station.
Bus route
At the "Mukaigawara Station Entrance" stopKawasaki City Transportation BureauThe route bus operated by is departing and arriving.
North direction
South direction
Next station
East Japan Railway (JR East)

Nambu Line

■

fast

通過

■

Local train

Hirama Station (JN 05)- Mukaigawara Station (JN 06) - Musashikosugi Station (JN 07)
footnote
Article Text
Usage situation
JR East's passenger numbers since 2000
Kanagawa Prefectural Directory
Related item
外部 リンク