Photo 2019 Trial World Championship Japan GP (Tony Bow)
Trial World Championship Japan GP canceled for 2 consecutive years — Judgment of suffering due to corona
 
If you write the contents roughly
Mobilityland has been in discussions and discussions with its promoter, FIM (International Motorcyclism Federation), but travel restrictions due to the status of new coronavirus (SARS-CoV-2) infection not only in Japan but also in European countries. In consideration of the progress of measures and measures, it was decided to cancel this year's tournament. 
Mobilityland was scheduled to be held at Twin Ring Motegi on May 5th and 15th, "16 FIM To ... → Continue reading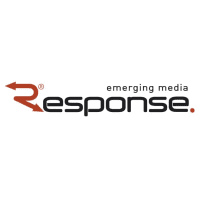 response
---
Wikipedia related words
If there is no explanation, there is no corresponding item on Wikipedia.
Mobility Land
Mobility Land Co., Ltd.(MOBILITYLAND CORPORATION) IsHonda Motor Co., Ltd.Under the umbrellaMotor sportsFacility management company.
Overview
So farSuzuka Circuit LandとTwin Ring MotegiIs a company that was established by an equal merger on June 2006, 6 (Suzuka Circuit Land is the surviving company in terms of legal procedures), and as a result, it is one of the two leading companies in Japan, Suzuka Circuit and Twin Ring Motegi.circuit・ Become a company that operates comprehensive leisure facilities.In addition, as a wholly owned subsidiary, it has Honda Staffing Service Co., Ltd., a temporary staffing company, and is expanding its business both inside and outside the Honda Group.
The new company will strengthen the circuit-related business in the Honda Group, and based on the experience and know-how cultivated so far, through the operation of these two facilities, a series of activities such as mobility culture such as automobiles and motorcycles, motor sports, and the spread of safe driving It is said that it will contribute to the further development of the activities of.
History
Suzuka Circuit Land Co., Ltd.
June 1962-Company name changed to Techniland Co., Ltd.
February 1962- MieSuzukaCompleted and opened Japan's first full-scale international racing course "Suzuka Circuit"
January 1963-The first car amusement park at Suzuka CircuitMotopiaCompletion, business start
February 1963- Road Race World Championship1 timesJapan Grand PrixRoad race tournament held
February 1964- SaitamaAsaka"Asaka TechOpened (closed in 1972)
April 1968-Company name changed to Honda Land Co., Ltd.
February 1978- Suzuka 8 time endurance road raceFirst held
October 1986-Domestic travel business and its ancillary business started
February 1987- ENDRoad Race World Championship / Japan Grand Prix held
June 1987-Company name changed to Suzuka Circuit Land Co., Ltd., head office moved to Suzuka City, Mie Prefecture
February 1987- FIAF1 World Championship-Japan Grand PrixFirst held
April 1992-Opened Racing School (SRS) at Suzuka Circuit
December 1994-At Suzuka CircuitNatural hot spring "Kur Garden"open
March 1995-Suzuka Circuit Hotel approved as a government-registered hotel
January 1997-Established Circuit Service Creates Co., Ltd. as a subsidiary
May 1997-"Flower Plaza" opens at Suzuka Circuit
September 1997-Natural hot spring "Kur Garden" opens in Tama Tech
May 2000-Headquarters Tokyo office moved to Suzuka City, Mie Prefecture
July 2000-Opened "Kochira-chan's Pucci Town" at Suzuka Circuit Motopia
March 2002-Opened "Kokochira's Pucci Town" at Tama Tech
March 2006-Honda Motor Co., Ltd. acquires 3% of the shares and makes it a wholly owned subsidiary
Twin Ring Motegi Co., Ltd.
February 1991, 2-TokyoMinato-kuMinami-Aoyama, TokyoEstablished Honda Mobility World Co., Ltd.
January 1994-Company name changed to Twin Ring Motegi Co., Ltd.
April 1997 --Headquarters in Chuo-ku, TokyoYaesuMoved to
February 1997- TochigiMotegiThe first circuit in Japan with an oval course and road course, "Twin Ring Motegi," was completed and opened.
1998/3

At the Super Speedway (oval course)CARTFirst held
An automobile museum that exhibits all of Honda's historyHonda Collection Hall, Established "Fan Fun Lab", an automobile culture experience facility

October 1998-Japan Grand Prix held
April 1999-First FIM Road Racing World Championship
July 2000-Opened "Hello Woods", a natural environment facility such as a campsite with the theme of environmental communication
March 2003-"Mobility Island Pucci Town" opens
February 2003- Indy Racing LeagueFirst held
March 2005-"Mobility Island Cartland" opens
Mobility Land Co., Ltd.
December 2005, 12-Announced merger of Suzuka Circuit Land and Twin Ring Motegi
June 2006, 6 --Suzuka Circuit Land and Twin Ring Motegi merged and the company name was changed to Mobilityland Co., Ltd.Headquarters in Suzuka City, Mie Prefecture, head office in Chuo-ku, Tokyo
February 2009, 2-Announced closure of Tama Tech at the end of September
September 2009, 9-Tama Tech closed
2012 --50th anniversary of Suzuka Circuit opening
April 2015 --Circuit Service Creates Co., Ltd. changed its name to Honda Staffing Service Co., Ltd.
December 2015 --Moved head office to Minato-ku, Tokyo
October 2016, 5- Taiwan-Kaohsiung City OfTaroko ParkOpened "Suzuka Circuit Park"
2017 ――Twin Ring Motegi 20th Anniversary
footnote
外部 リンク