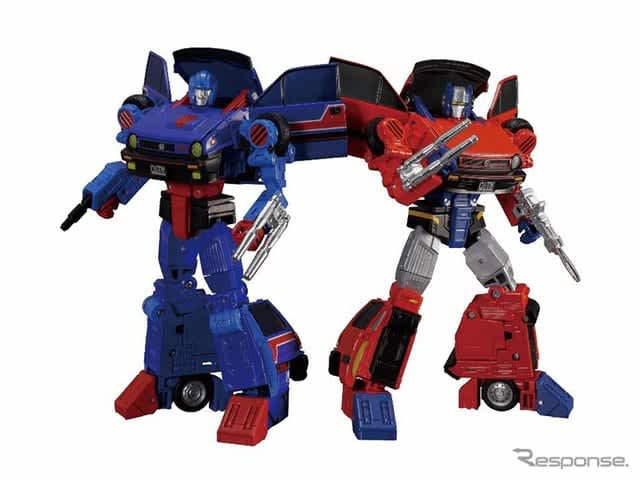 Photo Transformers Masterpiece Series MP-53 Skids / MP-54 Reboost
40th Anniversary Honda City, Collaboration with Transformers ... Motocompo is also included
 
If you write the contents roughly
MP-54 Reboost comes with a laser gun, double laser gauntlet, rocket pod, Motocompo type device and figure as weapons. 
TAKARATOMY is a toy that is a collaboration between the transforming robot character "Transformers" and Honda "City" ... → Continue reading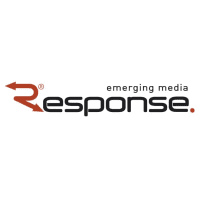 response
---
Wikipedia related words
If there is no explanation, there is no corresponding item on Wikipedia.
Honda Motocompo
Motocompo (MOTOCOMPO) Was onceHonda Motor Co., Ltd.Manufactured and soldDisplacement49ccMotorized bicycle.
The car name is "motorbike = moto" and the audio "componentIt means "a portable moto".
Overview
The company's compact car "The cityIt was developed with the concept of being able to be loaded in the (first generation) trunk room.1981May 10Announcement, same yearMay 11It will be released at the same time as the first City.The selling price at that time was 8 yen.From the beginning, it has been developing a four-wheeled city and a two-wheeled Motocompo in parallel, and it attracted attention as a unique attempt.[1].
It was developed for the purpose of freely acting at the destination after moving to a campsite or a circuit by car.Development started with a similar concept a few months agosquashThe person in charge of development is different from (Monsk, Monkey Scooter).
Overall length 1,185 mm,Dry weightIt is small and lightweight at 42 kg, and the handle, seat and step can be folded and stored in a box-shaped body.Luggage spaceIt is a motorcycle that can be mounted on its side.In fact, the Motocompo had a sticker on it to call attention to the ↑ direction in case it was laid on its side.Output 2.5 PS / 5,000 rpm2-stroke engineIs installed.Acceleration will be released at the same timeRoad palThe maximum speed was about 45 km / h.
Development was extremely difficult because it was assumed that the vehicle would be loaded in the luggage space of a vehicle that sways vertically, horizontally, and diagonally while driving, but it was completed as a mass of new mechanisms and was released just before the Christmas season. It was sold in a cardboard box with pictures of Motocompo seen from each direction on six sides.
It was a very unique product, but at the time of its sale, it was unsold.Due to the influence of images in TV commercials, etc.bonusIt is also said that it was thought to be. For this reason, some vehicles were sold at low prices for inventory disposal. More than 5 were produced,1985Production was discontinued in (60).
As a precedent for a foldable ultra-compact scooter that fits in the trunk size,1952(Showa 27)FranceDeveloped in and licensed in several countries, "Balmobile (Balmobile)nl: Valmobile) "Is a prominent example, even in JapanscooterWas temporarily influential as a manufacturerHirano Seisakusho[2]Has been licensed for export since 1960 and has been producing a small number as "Hirano Balmobile".However, while Balmobile had to take out the front handle and front tires from the trunk case type body and assemble them externally, Motocompo had the front and rear tires, drive train, front fork, etc. partially exposed from the beginning. It was designed so that it could be used quickly by pulling out the minimum storage area after it was lowered to the ground, and it had made great strides in practicality.
Popularity after production end
Because of its unique characteristicsComic,AnimeIt often appeared in such places, and became popular after the end of production, and it continued to be popular among enthusiasts for a long time.Especially the manga "I'll arrest you』Is a strong impression despite being a work after the end of production of Motocompo (a work that started in 1985 while 1986 was the final year).
Net auctionIn many cases, the price is higher than the selling price at that time, and especially the modified high-performance vehicle is traded at a high price.Many people try to make major modifications after purchase in order to eliminate the dissatisfaction with acceleration and maximum speed caused by the powerlessness of the engine, and parts replacement for the Road Pal S 2-speed transmission (animation "I'll arrest youThe same production can be seen in the Motocompo that appears in the movie.In the 4th episode "on the road AGAIN", you can actually hear the shifting sound during the work) and because of the ease of changingKarenIt is often replaced with the engine of.
Also, when transferring to a high-performance engine,Honda DioSeries orYamaha JOGMany of them use the series engine.SomeHonda FreewayVehicles equipped with the 250cc engine of the above have been introduced on the net. In the machine tuned with the Dio engine, an article that recorded the maximum speed of about 90km / h on the circuit was published in the monthly motorcycle.
Similar conceptElectric Assist BicycleWas released by the company in 2001Step componentThere is a series.
footnote
Related item
外部 リンク