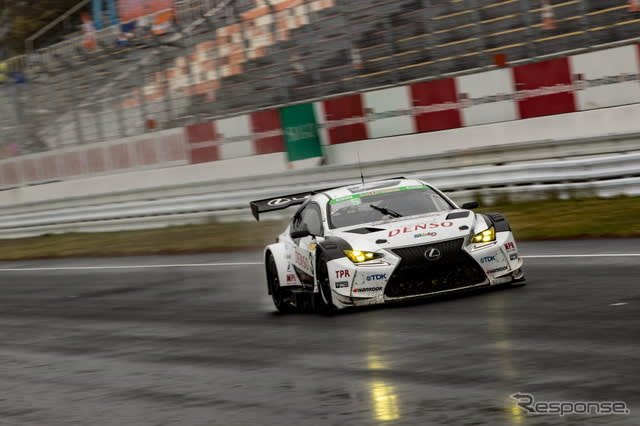 Photo 2021 Super Taikyu Round 2 Qualifying
[Super Taikyu Round 2] Car No. 31 Lexus RCF GT3 won pole position in the rainy qualifying
 
If you write the contents roughly
Keita Sawa, the B driver, also marked a good time, although it was not the top, and it seemed that it was the pole position of car No. 290 as it was, but at the end of the session the rain stopped and the road surface began to dry little by little, so each car Update the time all at once. 
The official qualifying for the 2021 Super Taikyu Round 2 "SUGO Super Taikyu 3 Hours Race" will be held on April 4th ... → Continue reading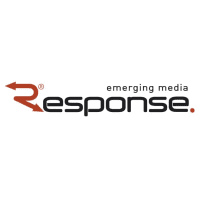 response
---
Wikipedia related words
If there is no explanation, there is no corresponding item on Wikipedia.
Keita Sawa
Keita Sawa(Sawake,1976May 8 -) isChibaBornRacing driver.
Biography
1998-wheel race debut in 4. In 1999, won the F4 Kansai Series Champion. In 2000All Japan GT Championship(CurrentSUPER GT) Spot participation. In 2001All Japan F3 ChampionshipParticipate in the war. Since 2002, he has participated in the All Japan GT Championship in earnest, and in 2003 he won 300 wins in the GT2 class and won 2nd place in the series. In 2006, he participated in the Porsche Carrera Cup Asia (PCCA) and won the championship in the same series in 2011. In 2016Asian Le Mans SeriesWon the series championship in the GT class.From the following yearFIA World Endurance ChampionshipFully participated in the LM-GTE Am class and won the first victory in the opening round.Utilizing his experience in racing activities, he established the circuit lesson event "One Day Smile" in 2009.[1].
Race record
1999- F4 Kansai Series Champion
2000
2001- All Japan F3 Championship <Rounds 1-6,12,13,16-19> (ROCKPORT F399 # 19 Dallara F399 / Toyota Tom's 3S-GE) 12th in the series
2002

All Japan F3 Championship B Class <Rd.19,20> (Thermo Magic-60 ℃ # 60 Dallara F300 / Toyota Tom's 3S-GE)
All Japan GT Championship GT300 class <Rd.1-3,5-8> (Sigma Tech Racing Team # 71 Sigma MR-S) Series 15th
Suzuka 1000km / GT300 class (Sigma Tech Racing Team # 71 Sigma MR-S) 5th overall / 2nd in class

2003

All Japan GT Championship GT300 Class <Rd.1-4> (Sigma Tech Racing Team # 71 Sigma MR-S)
All Japan GT Championship GT300 class <Rd.5-8> (Sigma Tech Racing Team # 71 Sigma DUNLOP Celica) 2nd place in the series, 2 wins
Suzuka 1000km / GT300 class (Sigma Tech Racing Team # 71 Sigma DUNLOP Celica) 5th overallClass win

2004 --All Japan GT Championship GT300 class <Rd.2,5,7> (Arktech Motorsport # 112 ARKTECH ADVAN GT3) 20th in the series
2005- SUPER GT・ GT300 class <Rd.1-3> (ARKTECH MOTORSPORTS # 112 ARKTECH RodeoDrive WAKO'S GT3)
2006

8th in the Porsche Carrera Cup Asia (PCCA) series
SUPER GT / GT300 class <Rd.6 spot participation> (TOYOTA TEAM CERUMO # 52 Pro μ Taiyo Oil KUMHO Celica)Class win・ Series 14th

2007

Porsche Carrera Cup Asia (PCCA) series 3rd place, 1 win
SUPER GT / GT300 class <Rd.6 spot participation> (TEAM Mach # 5 Kumho Pro μ Mach 320R)
Super Taikyu / ST1 class <Rd.3 spot participation> (# 8 Kuromame Revive GT3) 2nd in class / 3rd overall

2008

Windsor Arch Macau GT Cup Overall 3rd
Porsche Supercup <Rd.6,8>
SUPER GT / GT300 class <Rd.6 spot participation> (TEAM TAISAN with NISHIZAWA # 26 Yunker Power Taisan Porsche) Series 27th

2009

Malaysia Murdeca Endurance Race 4th overall
Macau GT Cup victory
SUPER GT / GT300 class <Rd.8,9> (ARKTECH MOTORSPORTS # 112 Ishimatsu with ARKTECH GT3)
Super endurance・ ST1 class <Rd.2,3,5> (Kosei ・ R ・ P ・ GT3) 3rd place in the class

2010

Macau GT Cup victory
8th in the Porsche Carrera Cup Asia (PCCA) series
SUPER GT / GT300 class <Rd.1> (TOMEI SPORTS # 360 Ishimatsu Kosei RUNNUP PORSCHE)
SUPER GT / GT300 class <Rd.6,8> (365 ThunderAsia Racing # 365 365 Thunder Asia MT900M)

2011

Malaysia Murdeca Endurance Race
Macau GT Cup 2nd
Porsche Carrera Cup Asia (PCCA) Series Champion 1 win

2012

Malaysia Murdeca Endurance Race 3th overall
2th in the Porsche Carrera Cup Asia (PCCA) series
Macau GT Cup
SUPER GT / GT300 class <Rd.5 spot participation> (JLOC # 88 Manepa Lamborghini GT3) 3rd place in the class

2013

Asian Le Mans Series・ GTC class <Rd.1,3,4> (Craft Racing # 7 Aston Martin Vantage V12 Vantage GT3) 6th in the series
Macau GT Cup 22nd
4th in the Porsche Carrera Cup Asia (PCCA) series
Porsche Carrera Cup Asia <Macau Grand Prix Support Race Participation> 4th in the final

2014

Asian Le Mans Series GT Class <Rd.3> (Clearwater Racing # 33 Ferrari 458 Italia GT3) Series 7th, 1st win
GT Asia (Clearwater Racing # 3 Ferrari 458 Italia GT3) Series 3rd, 4 wins
Malaysia Murdeca Endurance Race 2th overall
Macau GT Cup 15nd
Dubai 24-hour race A6-Pro class (Craft Racing AMR # 17 Aston Martin Vantage V12 Vantage GT3) 12th overall

2015

GT Asia (Bentley Team Absolute # 8 Bentley Continental GT3) 2nd and 2nd win in the series
Macau GT Cup
Dubai 24 Hour Race 997 Class (Black Falcon 4 # 26 Porsche 911 GT3 Cup 991) Class Winner

2016

Le Mans 24-hour race, LMGTE Am class (Clearwater Racing # 61 Ferrari, 458 Italia GT2) 30th overall, 4th in class
Asian Le Mans Series GT Class (Clearwater Racing # 3 McLaren 650S GT3) Series Champion, 2 wins
GT Asia <Rd.1,3-6> (Bentley Team Absolute # 8 Bentley Continental GT3) Series 7th, 3 wins

2017

FIA World Endurance Championship / LMGTE Am Class (Clearwater Racing # 61 Ferrari / 488 GTE) Series 3rd place / 1 win
Asian Le Mans Series GT Class (Clearwater Racing # 61 Ferrari 488 GT3) 5th in the series

2018 --FIA World Endurance Championship LMGTE Am Class (Clearwater Racing # 61 Ferrari 488 GTE)
FIA World Endurance Championship
24 Hours of Le Mans
Years
OUR TEAM
Co-driver
vehicle
class
Number of laps
Ranking
Class ranking
2016


Ferrari 458 Italia GT
LM GTE
Am
329
30 bit
4 bit
Wen Sun Moku

Ferrari 488 GTE
LM GTE
Am
329
31 bit
5 bit
Matt Griffin
Wen Sun Moku
LM GTE
Am
332
35 bit
8 bit
All Japan GT Championship/SUPER GT
Source
Related item
外部 リンク