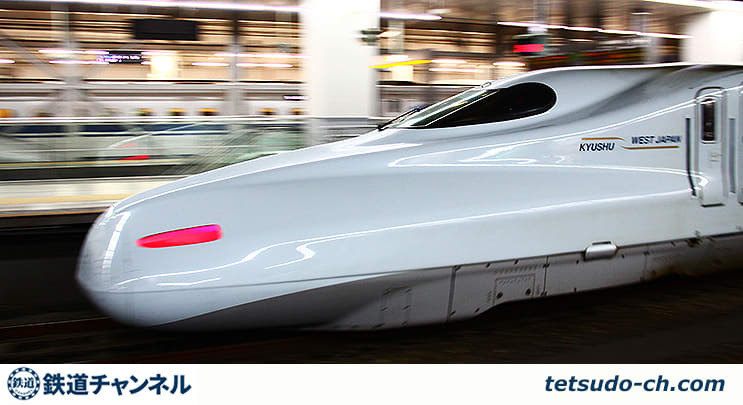 写真 
Shin-Osaka-Chuo Kagoshima, Shinkansen freight and passenger mixed transportation, luggage in the in-car sales preparation space
 
If you write the contents roughly
Sagawa Express will once again carry the truck from Shin-Osaka Station to Ajidokoro Tanmiya (Tanmiya / Fukushima-ku, Osaka). 
JR West, JR Kyushu, and Sagawa Express are actually aiming for the commercialization of mixed cargo and passenger transportation that carries the entrusted luggage on the Sanyo and Kyushu Shinkansen. → Continue reading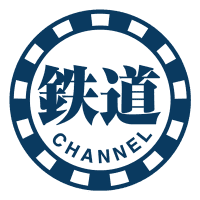 Rail channel
Train channels are always immersed in the train! This is a railway specialized channel for railway fans.
You can check the latest railway news you are interested in at once!
---
Wikipedia related words
If there is no explanation, there is no corresponding item on Wikipedia.

Sagawa Express
Sagawa Express Co., Ltd.(Sagakyubin) is headquarteredKyotoKyoto CitySouth wardPut onCourier serviceA company that deals with.SG Holdings(Holding company)ofsubsidiary.
history
The founding of Sagawa Express is1957 (Showa32 years)May 3ToKiyoshi Sagawa 京都-OsakaIt is the establishment of a transportation business centered on the space.
CorporationSagawa Express as1965 Established in (40) (officialサイトThen.1966 (41)4Notation) ,FirstHokuriku region,Kinki,Chugoku,Shikoku region,Kyushu regionExpand sales to1988 By (Showa 63)Chubu region,Kanto region,Tohoku region,HokkaidoAlso expanded sales.
Sagawa ExpressoriginallySpecial mixIt was mainly a business, and was not recognized as a courier service.1990 era OfMinistry of TransportThat is why the name does not appear among the courier companies.
1998 (10),home delivery"Sagawa Express (currently Hikyaku Express Courier)" started. Entered the home delivery business[Note 1].
2006 (18)May 3With Sagawa ExpressStock transferAnd pureHolding company"SG HoldingsCo., Ltd. was established, and each operating company such as Sagawa Express was placed under its umbrella. It is the holding company of the Yamato Transport line that major transportation companies will shift to the holding company systemYamato HoldingsThis is the second case after.
Celebrated 50 anniversary2007 (Heisei 19)May 3As a picture that represents the company,Edo Period OfHikyakuChanged from the one that was drawn to the "new hikyaku mark" that depicts a modern sales driver. "Sagawa Express" as a courier brand was changed to "Hikyaku Express Delivery", and other product names bearing "Sagawa" were generally replaced with "Hikyaku". However, the picture of HikyakuCompany emblemHowever, it is used with limited applications. At the same time, a line driver was carrying luggage (routes) between sales offices.Sagawa Galaxy HighwaysWas absorbed and merged into the line business.
2016 (28)May 3, With SG Holdings Co., Ltd.Hitachi logisticsConcluded a capital and business alliance agreement with[2].. same yearMay 5In addition, Hitachi Logistics acquired 20% of the Company's shares from SG Holdings, and the Company became an equity-method affiliate of Hitachi Logistics.[3]But,2020 (2nd year of Reiwa)May 9SG Holdings repurchased the shares of the Company and dissolved the capital relationship with Hitachi Transport System.[4]..The business alliance with Hitachi Transport System will continue.
Chief Executive Officer and Chairman of the Board
Service contents
logisticsHowever, there are various forms, and Sagawa Express does it.deliveryIs a field of logistics.
CompetitorYamato Transport(Home delivery) AndJapan Post(Yu-Pack), But its own sales office (post office) Besidesconvenience storeCompared to the fact that Sagawa Express has a shipping window by partnering with a store and an agency, Sagawa Express has few shipping windows at such an agency.In addition, the sales base network is very small compared to Yamato, a purely private company, let alone Yu-Pack derived from the former state-owned enterprise.[5]..In addition, mountain remote areas and islands (Sado Island[6],Izu Islands[7]There is a demerit that an additional fee called "relay fee" is required for shipping to[8](Not required for Takkyubin or Yu-Pack).
Because it is flexible in strong sales activities and shipping conditionsMail orderCorporate use andBusiness to businessIs active. On the other hand, because it is possible to specify flexible time (However, only Sagawa Express can deliver at midnight in the home delivery department,2010 (22)5Service was terminated with),The number of individual users is also increasing year by year. However, it will be changed to "Hikyaku"2007 (19)May 3ThanDesignated time is a little narrower and inferior to rival companies in some regions However, the designated delivery in the midnight time continues as "Hikyaku TOP flight" (however, 2010 (22))12At the moment, "Hikyaku TOP flights" cannot be received by individuals because the recipients are limited to corporations).
, Many shipments
Luggage that exceeds the standard of Hikyaku Courier Service (former name: Sagawa Express (courier service)) is referred to as "Hikyaku Large Size Courier Service" (former name: Sagawa Express Free Size Package → Hikyaku Free Size Package) in the same area as "Hikyaku Courier Service". The fare is set by category.
1999 "Hikyaku Cool Flight" (which was "Hikyaku" from the beginning), which started its service in 11, isNichirei Logi Group HeadquartersThrough the alliance with the company, the initial investment is suppressed by using the facilities of the company group.
After that, Sagawa Express alsoMail serviceI started the business and carried out under the name of Hikyaku mail service. Meanwhile, Japan PostYu-Mail(Old name:Booklet parcel post), when the large discount rate is increased, the reverse use of "Hikyaku Yu Mail" (former name "Sagawa Yu Mail") has started. This is because Sagawa Express only collects cargo, with the company as the sender.Japan PostIn bulk to the general branch of (therefore, the name of Sagawa Express is displayed together with the original sender as the refund destination at the time of return),Post OfnetworkIt will be delivered in. By the way, the "Yu-mail" of the original family (renamed from the booklet parcel post in 2007) is "Sagawa Yu-mail" (service started in 2004).
The name "sales driver" of the driver responsible for collection and delivery is registered as a trademark by SG Holdings (No. 4411039). For this reason, the official guide includes the "Sales Driver ®" ® symbol.
Dedicated freight train
Japan Freight Railway(JR Freight)M250 series freight trainUsing (Super Rail Cargo) via the Tokaido Main LineTokyo Cargo Terminal - Aji KawaguchiThe limited express freight container train that operates between (Konohana-ku, Osaka) is exclusively for Sagawa Express.freight trainIt has become.
group Enterprise
Japan
Sagawa Global Logistics(2007 (19)May 3Merged with Sagawa Global Express)
(Split subsidiary of moving department)
(Former company name: Sagawa Galaxy Motors, Sagawa Motor Industry, Sagawa Body)
Past
Foundations/outer organizations/related facilities
Sagawa Art Museum(Moriyama City, Shiga Prefecture)
SG Holdings Group Health Insurance Society
SG Holdings Group Corporate Pension Fund
Domestic branches / sales offices
Scandal
Corruption case
1992 (Heisei4 years)Member of ParliamentI handed it over to the political world's workTokyo Sagawa Express IncidentCause2001 In (13)Nara Prefectural PoliceSet inCorruption case"" also occurred.
In response to this, the regional corporations were fully integrated (1992 (Heisei 4)) 1994 Implemented through (6). Also2002 (14) merged 23 Sagawa Express group companies in another case),complianceWas promoted.
False registration
2002 (14)May 12,at that timeKyoto Prefectural Assembly OfLDPAlthough he was the president of the prefectural assembly, he dismissed all the officers of Sagawa Express and made himself a representative director, and a total of 6 people took office as false officers.registration(RegistrationsealChanges were also made). Morita was actually an officer of Sagawa Express for some time after the current corporation was established, and after that he had transactions even after independently promoting Kyowa Transportation,2000 (HeiseiHas stopped trading in 12 years. Morita laterArrestThe officers who were dismissed and registered were2003 (15)May 1It has been registered for recovery.
Damaged national important cultural property
Hachinohe City Buried Cultural Property Center Koregawa JomonkanAomori PrefectureNoheji TownOf the country borrowed fromImportant cultural property"Red lacquered wood pot" was damaged by Sagawa Express entrusted by Hachinohe City while being transported from the Noheji Municipal History and Folklore Museum to the Jomon Museum.[9].
Employee suicide due to harassment or harassment from the boss
At the Tohoku branch Sendai store (currently the Sendai Sales Office of the Minami Tohoku branch), a person in charge of accounting etc. was beaten or harassed by his or her direct boss who was shot by an air gun or spit on his brim.2011 (23) I was diagnosed with depression in December. 12 days later, at home, hung himself in uniform and killed himself[10].
Illegal parking substitution problem
Six drivers from the Tokyo sales officeRoad Traffic Law OfParking violationAtTraffic ticketIn order to avoid the2016 (28)May 11ToMetropolitan Police Department Criminal law OfConcealment of the criminalAbetArrested on charges of hiding the criminal[11].
At the sales office, about 30 drivers testified that they had been reported as sham, and there is a possibility that it is prevalent in the sales office.[12].
2017 (29)May 3Tokyo Metropolitan Police Department announced that a total of 8 employees from eight offices in Tokyo were sent documents. Up to now 44 people have been cleared, and the case has spread to other sales offices.[13].
Luggage throwing by employees
A video of the employee's unscrupulous behavior such as throwing luggage was released on the Internet, and Sagawa Express apologized and punished and dismissed the employee.[14].
Death from overwork
A 51-year-old man at the time of the transportation business who was contracting the delivery business from the company,2009 ToIntracerebral hemorrhageDied in. The survivor of this man2019 To the company for damages of approximately 4,500 million yenOsaka District CourtFiled a lawsuit against. Before this man diedovertime workAverages 151 hours a month, and menSole proprietorshipAs a result, the bereaved family argued that it was "substantially under the command of the company and Sagawa had a safety consideration obligation".[15].
vehicle
Truck painting
1990 eraUntilPale orangeAnd richtag OfTrackIt was a simple one with only the hikyaku mark and the letters "Sagawa Express" on the body.Trucks using natural gas fuelWas also old paint),2000 eraAfter that (there were a few before that)TRAN'SPORT!COMMUNICATION SAGAWA()Based on the company name trademark of silver, with a white and blue wavy design color,GalaxyWe have also introduced new painted vehicles based on the, and the ratio is increasing year by year (this is called "Galaxy Color").
Features
The company's sales office isInstead of arranging many small stores like the competing Yamato Takkyubin centers (especially ●●3-chome center) and Japan Post's collection and delivery centers, one relatively large-scale sales office is located in the wide area. Take a wide-ranging format[Note 3].. However, in recent years, service centers, abbreviated as "SC", have been installed in urban areas, and small-scale stores are being developed in areas such as building streets where human-powered delivery is more effective than automobiles.
Due to the wide area under the jurisdiction of one store, work called "docking", which is rarely seen by other companies, is carried out in areas such as counties that are some distance from the sales outlets. This is based on the company's pick-up and delivery method, and refers to the work of transporting parcels from the sales office to the delivery area by a 1t truck, and transshipping small parcels and parcels addressed to individuals to mini vehicles.
2017 May 11IsHokkaidoAsahikawaAt the localTaxiDoor-to-door delivery jointly with the companyMixed passengersStarted the business of[18].
Sagawa Express Group Sports Club
Sports Facilities
Affiliated athlete
Clubs that used to belong to the Sagawa Express group
CM model
Offer program
Now
tv set
radio

None as of November 2019.
Past
More
From
Related books
footnote
注 釈
Source
Related item
外部 リンク