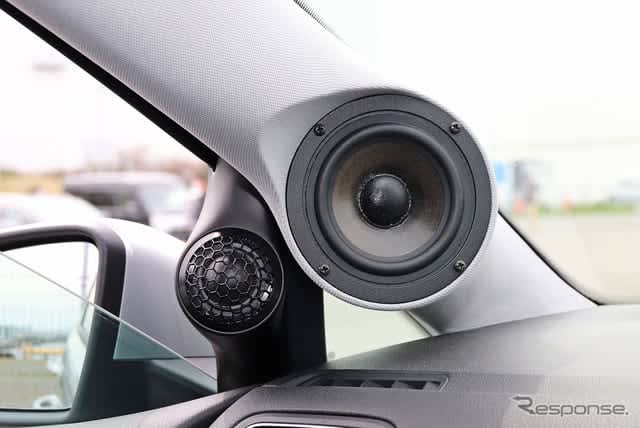 Photo An example of an audio car equipped with a high-end system (production shop: Car Audio Club <Osaka Prefecture>).
If you want to get a high-end system with "good sound" [Why professionals can count on]
 
If you write the contents roughly
"Car Audio Pro Shop" also has the know-how, so you can do wiring work that works for sound. 
If you are dissatisfied with the sound of a genuine car audio system, the gate of "Car Audio Pro Shop" ... → Continue reading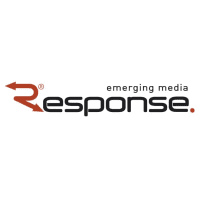 response
---
Wikipedia related words
If there is no explanation, there is no corresponding item on Wikipedia.

Car Audio
Car Audio(Car Audio)AutomobileMounted onAudio equipmentIt is also called "car stereo". Also,radioThose with only broadcast reception functionCar radioAlso called.
History
initial
Early car audio was米 国of"Galvin Corporation"But1930/It started with the car radio that I made. This is the name Motorola 5T71 type, and Motorola means the aura (sound) of the motor (vehicle). This company later made this name. Similarly, the United StatesGeneral MotorsSubsidiary under the umbrellaDelco Electronics 1936/ToDashboardI made a car radio installed inside. Although I enjoyed listening to information and broadcasting music while traveling on the radio, the driver and passengers could only choose their favorite broadcasting station.
Before the semiconductor devices were put into practical use, they were composed of vacuum tube circuits. Since it was an era where there was only AM broadcasting, the radio was also dedicated to receiving medium-wave AM broadcasting. The car radio is an "option" that we call today, and it was never standard equipment.
The car radio itself (power supply unit and intermediate frequency amplification, detection, low frequency amplification, power amplification unit) was a separate housing and was housed in the trunk. Only the tuning (input tuning circuit, frequency converter) and volume control variable resistor were placed on the dashboard of the driver's seat and connected to the main unit by a cable. The speaker was generally installed near the foot of the driver's seat. The power source is an automobile 6V (most passenger cars used to be 6V) or a 12V DC power source. To obtain a vacuum tube anode power source (DC 200V), a rectangular wave AC is obtained using a chopper with a vibrator. I used a transformer to boost the voltage, and a two-pole vacuum tube for direct current. Car radios consume relatively large amounts of power, so listening to the radio with the engine stopped risked running out of battery.
The engineer Bill Leah, who contributed to the practical application, started with the Motorola mega-brand.8 tracksTaking advantage of the enormous wealth that was obtained by putting the tape into practical use, the aircraft manufacturer Swiss American Aviation (laterLear jet) Was founded.
the 1950s
the 1950sIn the mid-term, he succeeded in playing a record that was said to be vulnerable to vibration onboard.[1].. Some have slot-in shapes and some auto changers allow you to listen to several records.[2].
1960s-1970s
FM broadcasting has become popular, and some car radios can also listen to FM.
After a while, I had a mechanism to listen to my favorite music when I wanted to. As for the one using the magnetic tape for voice,4 tracksCartridge1964/(In the United States where the developer is,1963/) Will be released. The dimensions are almost the same as the 8 tracks described below, but the pinch roller is mounted on the regenerator side. Also, the program switching was initially only manual. After that, a model equipped with an automatic switching function was also released, but it did not reach full-scale in the Japanese market.
What appeared next was the earlykaraokeUsed in the system8 tracksIt is a cartridge. However, the mainstream audio source at the time was records, and it was common to purchase a record for listening to favorite songs at home and an 8-track cartridge for listening by car separately. Although there were raw tapes for recording and recording equipment, the mainstream was record players and compact cassettes at home, and purchasing 8 track recording equipment on top of them was a big favorite (Japan As a car stereo on the market, Clarion launched Japan's first car stereo in 1964).
Besides this,the 1970sTopioneerからHigh packA car audio that adopted an endless cartridge of the size of a cassette tape was also released, but it became the original.Play tapeAs with the standard, due to the short recording time and the lack of recording equipment for general users, it disappeared over the years.
In this era, there were many configurations such as genuine AM radio and 8-track optional equipment, and there was a cassette type FM tuner for listening to FM radio through 8-track equipment. In addition, there was an 8-track format cassette adapter for listening to compact cassette tapes, but since it contained a cassette playerDry cellIt was a very uneconomical adapter because it required (about 2 AA). Depending on the manufacturer, there are various adapters that can be inserted, and in a sense Sony'sWalkmanIt had a shape similar to the pioneer of headphone stereo represented by. Also, from the late 1970spioneer OfLonesome Cowboy,Clarion OfCity connectionThe external car audio equipment represented by the company also appeared, but at that time both the car body side and the audio sideDIN standard(ISO 7736DIN 75490), which was the original source of theCar coolerAs well asDashboardIt was often mounted in a suspended form.
Until the early 1970s, only AM tuners were the mainstream, and it was set as the main model.デ ラ ッ ク スIt was often standard equipment on the grade. From the same periodFMThe number of models equipped with tuners has begun to increase,Electronic tunerAlso appeared.
the 1980s
the 1980sWhen it comes to,Compact cassetteWill be the mainstream. I could buy and listen to pre-recorded commercial tape as well as 8 tracks, but more than that, I recorded from my own record or FM radio etc.Air checkIt was epoch-making that it became possible to bring a cassette tape of free selection of songs by a personal hobby recording into the car.
In the late 1980sCD playerThe installed models also appeared mainly on high-end models. The fact that you can use the purchased music source as it is has been the same since the 8-track era, but 8 tracks are barkaraokeWhile the focus was on songs, the record and the protagonist were replaced, and almost all music sources were sold in CD form, diversifying the music sources that can be heard in the car. If we didn't make my tape, it would be the time when we could only use car audio without home audio equipment.
In addition, since the end of the 1980s, each manufacturer's car name has been given, CDs and decks with equalizers have been installed as standard, and the number of speakers has been increased to realize a realistic sound "Super Live Sound System" "Royal Sound System" "(Toyota), "Super Sound System" "Holographic Sound System" (Nissan MotorHigh-end audio systems such as) have been added as a manufacturer option (standard equipment for some models).
the 1990s
the 1990sThen, the wave of digitization rapidly progressed, and while CD became the mainstreamMDAppeared, and the function of the compact cassette was taken over by MD. Retrofit CD/MD that connects to a genuine FM radioChanger deckWith the advent of portable CD/MD players, cassette adapters andFM transmitterAlso sold. In the first half of the 1990s, it is still impossible to use a 1DIN CD tuner alone, and the CD changer is genuine, both external products are sold as a set with the AM/FM cassette deck, and as an option gift when making a new car contract,Special carIt was often used as an accessory, which accelerated its popularity. The audio manufacturer did not recommend it at all, but the 8 cm single CD adapter, which is essential when using a CD changer, was also sold. In the latter half of the 1990s, some audio manufacturers also sold a set of 1DIN MD tuner and CD changer. on the other hand,DCC(Panasonic CQ-DC1D) andTHAT(Sony DTX-10 etc.Mitsubishi Electric) Was also released in the case of Mitsubishi models were lined up to car DAT recorders, but it was very expensive compared to cassette tuners and hardly sold. In addition, a model with a built-in digital signal processor (DSP) has also appeared, supporting users who demand high sound quality.
In terms of design,FL tube,Light emitting diodeIt becomes a fancy thing usingSpectrum analyzerThe display is made different from the genuine audio. Some automakers often leave the display, such as the spectrum analyzer, on the external audio, but still carry the in-house or genuine brand mark, and change the design slightly to make it a manufacturer option. In this case, it often incorporates the simple operability that is characteristic of genuine audio.
From the mid to late 1990sAM stereo broadcastingAnd FMTeletextThere was also a tuner for (nicknamed/visible radio).
2000-Present
the 2000sTo become andcar navigationWith the spread of the system, in addition to the FL tubes and light emitting diodes that were previously used for the display part,Liquid crystal displayThere are many integrated types that incorporateTouch panelWhat came out came out. In addition, even with a genuine model, operability has improvedSteeringIntroducing a switch that incorporates switches such as volume and function switching in the pad section of.
Hard disk driveThere was also a model with built-in.MP3,AAC,Windows MediaAudioThe one corresponding to the reproduction of came out.Digital music playerThe spread ofAUX terminalModels equipped with are popular.
BOSEAndRockford FosgateThere are many types of vehicles, mainly high-end vehicles, that provide sound systems from overseas high-end audio manufacturers as standard or manufacturer options.
Mainly outside JapanA2DPCorresponding to profileBluetoothSome are equipped with, and in Japan, models equipped with Bluetooth appeared around 2014.
In the United StatesTelematicsBased onEntertainment serviceAs,General MotorsIs provided byXM Satellite RadioAnd digital terrestrial radio "HD Radio"Digital radioA tuner has appeared.
2007/In the US in the summer,SACDPlayable car audio is USSonyHas appeared from.
Is it because car navigation has become popular enough to replace car audio?2010/When entering, Panasonic and Fujitsu Ten (a high-end car audio called Sound Monitor continues to be sold although there are a few), and in the middle of 2014, Mitsubishi Electric finished production of external car audio. All manufacturers sell not only car navigation systems but also speakers and adapters. For many years Pioneer Carrozzeria and JVC Kenwood continued to sell cassette tuners,2011/Kenwood has a 1DIN mechanical cassette,2012/In addition, Carrozzeria has discontinued production of MP3 compatible CD + full logic cassettes, and cassette compatible devices have disappeared from the field of external car audio. Therefore, the cassette tunerToyota Century(Standard equipment with DVD navigation equipped with terrestrial digital TV), Honda's optional product (made by Clarion, discontinued in 2012), and car audio manufacturer for agricultural/construction machinery made by Esperia.
But,2014/A manufacturer of car audio equipment in the fallBeat sonicAs a new product, in addition to cassette tape playback, AM/FM tuner built-in, MP3 music playback in SD card and USB memory is possible, music playback such as smartphone can also be done with AUX, line-out terminal is attached and woofer Introducing the ground-breaking 1DIN mechanical cassette to the car audio market with the addition of the latest media elements such as system expansion that can be added. This cassette deck was remodeled once and received great support from the market, but it was discontinued in the summer of 2018.[1].
Also, the 1DIN MD tuner has disappeared from the market.
USB memory(In some casesSD cardIs also used)Digital music player,SmartphoneWith the spread of, will connect with these since 2011USBModels that have terminals and external input terminals and have removed the CD section.Car radio compatible with external inputHas appeared. (Including the age of cassettes and MDs) Improved durability due to the disappearance of the physical drive that is the biggest cause of failure, low price, miniaturization (only the depth can be practically reduced if DIN standard is assumed), It is characterized by the reduction of environmental load (due to the reduction of parts used). It is becoming popular because it is easy to operate and does not require CD replacement. There is also an example in which the added value was increased by utilizing the compactness of the playback unit. From the above-mentioned Beatsonic, targeting speakerless cars, "sound can be listened to by listening to music only by power and radio waves" SD/USB/AUX compatible radio"Deck Speaker HDS2"Has appeared. This is the one that incorporates three speakers in this 1DIN audio ASSY, and was differentiated in terms of eliminating the need for additional speakers (and wiring in some cases), which is the cry of speakerless cars.
In recent yearshandleThe number of cars that have buttons for adjusting the volume of car audio and car navigation and selecting radio stations is increasing, but it may not be supported depending on the model of car audio or car navigation. is important. This button has different names such as "steering switch" and "steering remote controller" depending on the car manufacturer and car audio manufacturer.
Since the mid-2010s, car audio systems with a 2DIN size and a monitor have been released by various companies as "Display Audio". this is,car navigationAlthough not necessary, both are equipped with a rear camera (or all-round camera) for backward assistance such as parking, which is rapidly being installed,drive recorderThis is because the number of users who want to see the video of is increasing. Some of the digital terrestrial televisionOne SegBroadcastFull segEquipped with a broadcast receiving function,High resolution audioThere are also high-performance products such as in-car AV systems.Android Auto,CCorresponding to, there are products that can be used as car navigation and information terminals. Although the car navigation function may be inferior in function and performance to a dedicated device, it does not require the purchase or replacement of the device itself and the update of paid map data, and has the advantage that you can use the navigation function of a familiar smartphone as it is.
With the spread of smartphones, the number of car audio systems that can be operated from smartphones with dedicated apps is increasing.
In 2018, Pioneer released a car audio system with a cradle that can be used as a display and input by attaching a smartphone.
In 2020, Alpine and Pioneer each released display audio with a display larger than 1DIN protruding from the front of the main body of 2DIN. This exceeded the long-standing 2DIN display size limit. A similar mechanism started with some high-end models of car navigation systems of the two companies.
Some cars have abolished car navigation and are now available with display audio as standard equipment.
Features as audio equipment for automobiles
Considering that the driver will use it while driving, the buttons and switches have been enlarged, and the design has been designed with consideration given to operability compared to a stationary type for home use. From the beginningErgonomics,Universal designWas designed from the viewpoint equivalent to. Also, the car operates in a wide range of temperatures from the coldest regions to the tropics, and is alwaysvibrationIt is designed so that it will not easily break or malfunction even under adverse conditions. Belts used for cassette and CD playback mechanism are designed for heat resistance.
It basically has a radio,Roadside broadcastingMany models have their own buttons.
Car radio
In generalradioRefers to products that only have a broadcast reception function. mainlyCommercial vehicle(Light vans, trucks, etc.)Company car・It is often installed in corporate models of public vehicles and low-priced grades. Previously, there were devices that could be retrofitted with cassette decks, etc. as a manufacturer option, and when the power to those devices was turned on, the radio power was turned off. These types of cassette decks were onceSpecial carThere were many accessories. In Japan, since the standard equipment of standard grade cars became "car audio" that also integrated cassette etc., most of the low price grade of passenger cars and medium wave (AM 522-1629 kHz) were the only commercial vehicles,Community FMSince the beginning of the 2000s, whenmonauralModels of built-in FM tuner have also appeared, and advanced models may be equipped with an FM stereo broadcast reception function. As for the monaural type, there is a model in which the speaker is built into the tuner body and the speaker mounting and wiring are not required. From the mid-2010sFM complementary broadcasting(76.0-95.0MHz or 99.0MHz) products have also appeared.
For models with built-in FM tunerFM transmitterAn external cassette or CD can be played via. in recent yearsiPodDigital audio player such as (with music playback function)Mobile phone-SmartphoneWell connected.
It should be noted that the "push button type" that was easy to operate even when driving was the mainstream tuning method for in-vehicle radios. In the general initial setting, by pulling the button selected by the dial tuner to the front,BroadcasterIt was possible to register (set) multiple stations. Currently,"PLL synthesizerSelect the broadcasting station you want to listen to with (electronic tuner). Many models use the up and down buttons (or +-buttons) to select channels, and the memory buttons (1 to 5 or 1 to 6) to register.
In recent years, in the case of a car model equipped with a built-in speaker radio, the external speaker (or even the wiring of the speaker in some cases) may be omitted. In the case of AM / FM stereo radio, the allowable wattage is a little low, but there are many external speaker specifications.Therefore, when exchanging with an external head unit, it is naturally necessary to add them, so it is necessary to confirm.Furthermore, even in recent years, some low-priced light trucks have thin veneer boards and vinyl-covered door trims, which makes it necessary to make holes.When it comes to such retrofit speakers, the types of speakers are greatly limited except for genuine products because the speakers cannot be protected unless they are speakers with a metal grill (only full-range speakers exist in recent years).Pioneer and others have also released attachments and speaker grills for trade-in speakers.
exchange
In the past, cars had no audio other than radio, or only those that met the minimum functions, so they were replaced with non-genuine products for the purpose of enjoying music. , Currently few. Reason,
Reduced need for replacement

Improvement of quality of genuine manufacturer
The audio market (mainstream audio media) itself has changed, and to put it in an extreme way, car audio media include CD/USB terminals/SD card slots (≒MP3/WMA files,iPod/iPhone/iPadConnection) ・AUX terminal ・Bluetooth communication function is now enough. As of the 2010s, when the number of genuine products supporting them has increased, there is no reason to replace the head unit.

It is impossible or extremely difficult to replace in the first place.

The spread of non-DIN standard size audio by integrating the center console for the purpose of cost reduction
Also, various equipment (camera,Air condition, Steering switches, navigation systems, communication terminals, etc.)
And so on. However, there are also cases where audioless equipment equipped with only speakers is a standard or manufacturer option (mainly B segment for the Japanese domestic market after the 2000s excluding OEM of Daihatsu vehicles-D segment segment Toyota cars are many ). Therefore, some vehicles are non-DIN standard, but can be mounted with a mounting kit. If you do audioless, the acquisition price will decrease by that amount (dealer option is not included in the acquisition price),Car acquisition tax OfTax savingIt also becomes.
The car audio installation size isDIN standard(ISO 7736) Are many. 1DIN has a height of 50 mm x width of 178 mm, and 2DIN has the same width as 1DIN and has two vertical parts. If the car side is 2DIN standard, one 1DIN standard size device can be installed, and if the car side is 1DIN standard, two 1DIN size device or one 2DIN standard device can be installed. In some cars, there are separate 1DIN standard spaces, in which case two 2DIN size devices can be installed separately.1990/Since then, the 2DIN standard has become popular even in the small car class. However, since the 2000s, car models equipped with non-DIN standard car audio have appeared. Even in this case,
When only the front panel is wide, the case that covers the internal mechanism is DIN standard size

In this case, the vehicle manufacturer and the audio manufacturer often provide an audio mounting kit.

If it is completely out of DIN standard

In this case, it is not possible to exchange the product for an outside company. (If you can physically secure a DIN size space, it may be possible to attach it by processing etc.)[3]In particular, if the media reader, operation unit, and display are disjointed (such as a Mazda Connect-equipped car in the case of a domestic car, for example) or intimately entangled with other functions (when the audio is removed, other It will be very difficult if it affects the function).
As a result, the lightness and darkness vary greatly depending on the model.
Especially in the case of non-DIN products, if the car audio (or car navigation system) needs to be replaced (malfunction, obsolescence, etc.), it cannot be replaced with a DIN-size general-purpose machine, so the options are limited, and the cost is high. However, in the worst case, the supply of parts may be interrupted and it may not be possible to respond. for that reasonSecondhand carIt can even affect the price (even if a few years from a new car is touted as the "latest luxury", then it's said to be "annoying people who can't upgrade = a negative rating").
Major manufacturers
footnote
Related item