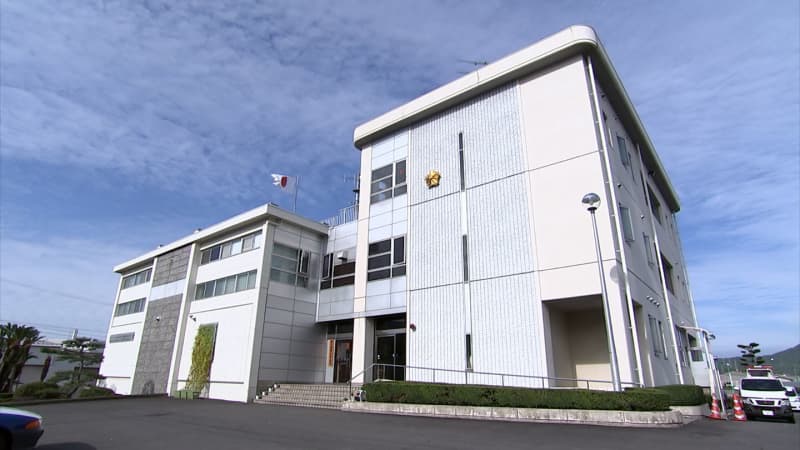 写真 
A passenger car trying to enter the parking lot of a roadside station collided with a motorcycle, and the man on the motorcycle was in critical condition.
 
If you write the contents roughly
We will deliver news and topics in Okayama and Kagawa prefectures. 
Around 16:1 pm on the 32th, a passenger car and a motorcycle collided on National Route XNUMX in Manno Town, Kagawa Prefecture, and a man who was driving a motorcycle ... → Continue reading
 RSK Sanyo Broadcasting
This is an account operated by RSK Sanyo Broadcasting.We will deliver news and topics in Okayama and Kagawa prefectures.
---
Wikipedia related words
If there is no explanation, there is no corresponding item on Wikipedia.

Okayama(Okayama Ken) isJapan OfChugokuに 位置 す るPrefecture.Prefectural office location TheOkayama City.
Overview
Okayama City, where the prefectural capital is located,2009(Heisei21 years)4/1, 18th in JapanGovernment-designated cityMoved to.Sanyo Main Line,Sanyo Shinkansen,Chugoku Expressway,1997(9) All lines openedSanyo ExpresswayThe aorta of transportation in western Japan crosses the prefecture.Connecting Honshu and ShikokuSeto Ohashi BridgeAlso1988It opened in (63).
From ancient times, coastal areas to inland areasKibi countryLocated in the present eastern part of Hiroshima PrefectureBingoTogether with the regions and islands of Kagawa PrefectureYamato Imperial CourtHad the power to line up with.Edo PeriodIn the beginningOkayamaToMr. Ikeda,TsuyamaToMr. MoriWas sealed as a foreigner daimyo and formed a castle town. EspeciallyIkeda Tsunemasa TheThree famous gardens in Japan OfKorakuenWas created,Secluded schoolHe has made great achievements in terms of culture and education, such as opening the.Kasaoka,Ihara TheTokugawa IeyasuInfluential cousin ofFutami Daimyo OfMizuno KatsunariIt becomes the territory of Mr.Nitta developmentIn addition, the terrain has changed significantly due to irrigation projects and industrial development.KurashikiToKanei19 years(1642) Has a representative office, and is also responsible for relaying shipping transportation as a material accumulation area under the direct control of the Edo Shogunate.HeavenDeveloped as.
Three first-class rivers flowing north-south in the prefecture (Takahashi River-Asahikawa-Yoshii RiverAbundant water source, warm and long sunshine hours,Edo PeriodFrom ShowaAfter the warOver the periodSeto Inland SeaLargeReclamationLarge farmland[1]Against the backdrop of the formation of rice, rice, wheat and fruit trees are actively produced. Especiallywhite peach,Muscat of Alexandria,PioneHas the highest production volume in Japan and is shipped at high prices domestically and internationally due to its high quality. Located at an altitude of 1,200 meters north of the prefectureHiruzen KogenThen,Jersey cowLarge-scale grazing ofcheese,Yogurt,ice creamIs processed into[2].
The Igasa region (Ihara city, Kasaoka city, etc.) in the southwestern part of the prefectureMeiji Prefecture integrationIt is an area that has taken a different path from most of the prefecture. Even now, both cities have crossed the prefectural borderHiroshimaFukuyama City OfBed townIn addition to commuting to and from school, there are many cross-border borders due to daily shopping and hospital visits, and ties across prefectures are extremely strong. The Igasa region is located in Okayama prefecture, but the economic and living areas are integrated with the eastern part of Hiroshima prefecture.Fukuyama metropolitan areaMake up.
Before the war, primary industries and light industries such as spinning were the main industries of the prefecture, but after the war,Kawasaki Steel(Later due to mergerJFE SteelKurashiki Ward), in the Kasaoka areaNippon Steel Pipe(Later JFE Steel Fukuyama district) and two large-scalePig iron integrated steel millThe heavy industry progressed mainly in the coastal area, and it transformed into an industrial prefecture.Both steelworks boast one of the largest production volumes in the world, and in particular, the annual crude iron production capacity in the Fukuyama area is 1200 million tons, which is the largest in Japan and the highest in the world as a single steelworks.Mizushima Seaside Industrial Area TheNational comprehensive development plan (total)Specified according toNew industrial cityThe international container terminal, which is the core of the "South Area of ​​Okayama Prefecture"Petrochemical complexHas been established, and a group of companies engaged in processing and assembly of automobiles have also advanced.[3].. The Kasaoka areaNational comprehensive development planInBingo Industrial Development Special AreaDesignated as, the large-scale international harbor and a group of factories including steelmaking were constructed by landfilling the coastal area. In port import and export valueMizushima Portranked first in Chugoku and Shikoku[4],Fukuyama PortIs second and the top two ports in Chugoku and Shikoku are occupied by ports in Okayama prefecture.[5].. Kasaoka Port is included in Kamifukuyama Port under the Port Regulations Law, Customs Law, Quarantine Law, Immigration Control Law, and Port Transportation Business Law.JEF Fukuyama WorksThe site spreads across the prefectural border from Kasaoka City to Fukuyama City.
In recent years in Setouchi City2018(30) Started operation in October "Setouchi Kirei Solar Power Plant Construction Project'[6], 2019 (ReiwaSakuto Mega Solar Power Plant, the largest 12 MW solar power plant in Japan that started operation in December[7], Promotion of renewable energy utilizing natural energy such as woody biomass power generation project in Maniwa City is being promoted throughout the prefecture.[8].
Since there are many sunny days and the number of days with less than 1 mm of precipitation is the highest in the country,1989From (XNUMX)Sunny country OkayamaIs the catch phrase for the prefecture[9][10].
Geography/Region
Outline
In the northern part of the prefecture, there are three first-class rivers (Asahikawa-Takahashi River-Yoshii River) Is also the origin of the prefectureChugoku Mountains OfMountainous areaTowers. In the central area at an altitude of 500-1,000 metersLimestone caveSuch asKarst terrainCan be seenKibi plateau OfHighlandSpread continuously, with a wide skirt formed by three major rivers in the southOkayama PlainIs spreading. Once in the Okayama PlainSeto Inland SeaThe small island that floated in the area remains as a hilly area,ReclamationでEdo PeriodLed toKojima PeninsulaIs at the southern end of the prefecture. In the southwestern part of the prefecture, the nationally-owned Kasaoka Bay reclamation project is 1650 haGreat reclamation areaWas created.
For the main mountainsUlsan(elevation1,122 meters)Back mountain(1,345 meters above sea level), and the main lakes and lakes are Okuzu, Onbara, Yubara,Kojima BayManufactured artificially by embankment at the backKojima Lakeand so on.
Hyogo Prefecture is a mountainous area andBizen OfTorishimaSo what is Tottori Prefecture?MountainHiroshima prefecture is mountainous and urban areas, and Kagawa prefecture is ocean and urban areas.Tamano-shi OfIjima(Ishijima) is adjacent.
Wide skirt
Geospatial Information Authority of JapanAccording to Okayama Prefecture, the ends of north, south, east, and west are at the following locations, with a length of east-west of 104.87 km and a length of north-south of 116.98 km.
climate
Chugoku MountainsとSeto Inland SeaThe southern plains sandwiched betweenSeto Inland Sea climateIt is a mild winter and snow is extremely rare.On the other hand, along the Chugoku Mountains in the northSea of ​​Japan side climateBelongs toHeavy snowfallIs specified in. In Hiruyama, Maniwa City, the amount of snow in winter exceeds 1 meter, and it can drop to below -10℃.[Note 1][11].. There are four ski resorts in the mountainous area in the northern part of the prefecture. Located between the Chugoku Mountains and the Seto Inland SeaKibi plateauWake Town has a climate that is a compromise between the two, and it is a little cooler and has more rainfall than the southern part.[12], Cold in winter is severe[13].
Japanese archipelagoCome totyphoonAnd the wind and rain caused by itShikoku MountainsIt is often weakened by thecalmAnd over the mountainsFern phenomenonPartly due to the influence of, mainly in urban areas and inland basinsExtremely hot dayThere are many days when it becomes.Okayama City, where the prefectural office is located, excludes the former Takebe Town and Mitsu Town areas that belong to the Kibi Kogen.Daylight hoursIs long, about 2,100 hours a year, and the annual rainfall is about 1,100 mm.JapanOne of the least precipitationlandIs.The fact that the number of days with precipitation of 1 mm or more is the smallest in Japan is the basis of Okayama Prefecture's catchphrase, "Sunny Country Okayama."[10].
nature Park
Takahashi River Upper Prefectural Natural Park, Kibi Historic Site Prefectural Natural Park, Yubara Okutsu Prefectural Natural Park, Kibiji Fudoki-no-Oka Prefectural Natural Park, Bisakusanchi Prefectural Natural Park, Kibi Seiryu Prefectural Natural Park, Yoshiigawa Middle-Prefectural Natural Park
1896(Meiji 29) March 3-Okayama PrefectureYoshino-gunThe entire Ishii village was transferred to Sayo-gun, Hyogo Prefecture. A part of Sankan village in Yoshino district (Nakayama) is transferred to Egawa village in Sayo district in Hyogo prefecture.[14].
What was not executed
Municipalities
2004Since (16), even in Okayama PrefectureGreat Heisei mergerIs advanced,2011(23) Currently, the following 15City・ 10county・ 10town・ 2villageThere is. All towns are read as "chou" and all villages are read as "son".
Okayama City, where the prefectural capital is located,2009(21) Moved to a government-designated city in April, Kita-Naka-ku-Higashi Ward-South wardEach of the four administrative districts was established.
Regional area
Long time agoBizen,Bitchu,Bingo,Beauty workThe regionKibi countryIt was the same cultural area called, but now only the Bingo regionHiroshimaBelongs to.The border between Okayama and Hiroshima is not topographically divided by mountains and rivers, and the economic and cultural relationships between the two regions are still strong.KurashikiFlowing in the western part ofTakahashi RiverThe west is the Bigo area, and the Igasa area (Ibara city / Kasaoka city) is sometimes recognized as the Fukuyama area.[17]
Wide administrative area
The Okayama prefecture's wide-area administrative area is divided by the former Regional Development Bureau.
Bizen area
Located in the southeastern part of the prefecture, the Okayama Plain, one of the largest and most fertile plains in western Japan, stretches along the Asahi and Yoshii rivers.With a population of about 92, which accounts for about 5% of the prefecture as a whole, Okayama City, which is highly centralized with various urban functions such as medical care, transportation, education, and large-scale commercial facilities, and its surroundings, is densely populated. , northern, easternMountainous areaOn remote islandsDepopulationIs progressing.
The largest rice and wheat cultivation in the prefecture in the plains,Peach,GrapeBesides fruits such aseggplant,Yellow leek,OysterAlong with the production of competitive agriculture, forestry and fishery products,Bizen wareCrafts such as are made.
In terms of tourism, Korakuen,Okayama CastleOkayama Culture Zone centered onJapanese heritageFormer Shizutani School,Kibitsu ShrineIn addition to having historical tourism resources such asSaidaiji TempleKaiyo,Kamo Grand FestivalRich in individuality such astraditional eventIn addition, it will be held in the Seto Inland Sea.Setouchi International Art FestivalAnd Okayama art exchange held in the center of Okayama cityContemporary ArtThe attractiveness of utilizing is also created.
Bicchu area
Approximately 77 people live in the diverse natural environment of the Takahashi River, which occupies almost the western half of the prefecture.
Heisei 30 year 7 month heavy rainKurashiki City, which was severely damaged by the torrential rain in September of the first year of ReiwaMabi districtIn other areas, efforts are underway for restoration and reconstruction, such as rebuilding the lives of disaster victims, restoring and improving public facilities such as rivers, taking measures against sediment-related disasters, and revitalizing the local economy.Highways and rail networks,International base portMizushima PortBlessed with a wide area transportation infrastructure such asMizushima ComplexManufacturing industry, prefectural general distribution centerHayashima Interchange-Okayama Soja interchangeThe concentration of logistics industries in the vicinity occupies a large proportion of the prefecture's economy.Also, at the Mizushima Complex,IoT,AIEfforts that utilize the above are also underway.
Kojima-Ihara OfTextile industryTraditional industrial activities such as brewing and brewing in various places are being developed, such as peaches, grapes,Tomato,Wagyu beef,OctopusIt is also blessed with excellent agriculture, forestry and fishery products such as oysters.Many businesses process and sell these special products, and new products are being developed and sales channels are being developed.
Mimasaka area
It is located in the northeastern part of the prefecture from the Kibi plateau to the Chugoku Mountains, occupying 4% of the prefecture, of which about 93% is a mountainous area.Of the population of about 23 in the region, about 65% are elderly people aged 34 and over, while many younger generations tend to move out of the region when they go on to school or get a job.
It is an area where agriculture and forestry are thriving, including Pione.Black soybean,Jersey cowProducts with such characteristics are produced, land-use agriculture using rice and wheat is also carried out, and high quality is also carried out.CypressIt forms one of the leading wood processing production areas in western Japan.
In commerce and industry, although the number of offices is decreasing,Chemical industryThe shipment value of manufactured goods is increasing mainly in foodstuffs, timber / wood products, machinery and equipment manufacturing industries.
Tsuyama area- Tsuyama(Excluding Katsukita Town, former Katsuta County),Tomata-gunKagamino Town,Kume-gunMisaki Town, Kume-gunKumenami Town
Maniwa area- Maniwa(Excluding Kitabocho, former Kamifusa-gun),ManiwaShinjo village
Great Britain- Mimasaka, Tsuyama City (Former Katsuta-gunShohoku Town),Katsuta-gunShoo,Katsuta-gunNagi Town,Aida DistrictNishiawakura Village
Federation of Chambers of Commerce
Okayama District-Okayama City
Binan District-Soja City, Tamano City, Kurashiki City (Mabi, Sho, Chaya Town), Okayama City (Nadasaki)
Bisai District-Kurashiki City, Kasaoka City, Asaguchi City, Ihara City, Yakage Town,
Mitsu/Tobi District-Bizen City, Setouchi City, Akaban City, Okayama City (Mitsu, Kamido), Wake Town, Kibi Chuo Town (Kamo River)
Bihoku/Atetsu District-Niimi City, Takahashi City, Kibichuo Town (Kayo)
Maniwa District-Maniwa City, Shinjo Village
Tomada/Kume area-Tsuyama City, Kagamino Town, Misaki Town, Kume Minami Town
Katsuhide district-Tsuyama city (Katsuhoku), Mimasaka city, Nagi town, Shoo town, Nishiawakura village
Wide-area municipal area
It is a sphere set by the prefectural governor after consultation with related municipalities and having a population of approximately 10 or more and forming a daily living sphere with certain requirements.
Tsuyama Metropolitan Area-Tsuyama City, Kagamino Town, Misaki Town, Kume Minami Town, Shoo Town, Nagi Town
Maniwa Metropolitan Area-Maniwa City, Shinjo Village
Ikasa wide area-Ihara city, Kasaoka city, Asaguchi city, Yakage town, Satosho town
Aida Metropolitan Area-Mimasaka City, Nishiawakura Village
Niimi City (Regional City)-Niimi City
Takahashi City (Regional City)-Takahashi City
For areas around large cities such as Okayama City,1978Since (53), a wide-area administrative area around a large city has been set up separately.
Central city area
2014(26) In the "Comprehensive Strategy for Creating Towns, People, and Work" decided by the Cabinet in DecemberRegionCities that meet certain requirements for wide-area cooperation will become "cooperation center cities", and by concluding a cooperation agreement (Local Autonomy Law Article 252-2, Paragraph 1) with neighboring municipalities, a "cooperation center city area" will be formed. It is a thing.
Kurashiki City/Takahashi River Basin (Cooperating Central City: Kurashiki City)-Kurashiki City/Kasaoka City/Ihara City/Soja City/Takahashi City/Niimi City/Asaguchi City/Hayashima Town/Satosho Town/Yakage Town
Fukuyama City / Bingo Area (Cooperating Central City: Fukuyama City, Hiroshima Prefecture)-Kasaoka City / Ihara City / Fukuyama City, Hiroshima Prefecture / Mihara City / Onomichi City / Fuchu City / Sera Town / Kamiishi Kogen Town
Economically Kasaoka and Ibara are Hiroshima prefecturesFukuyama CityCentered onFukuyama metropolitan areainclude.
Relationship with neighboring prefectures
Within the prefectureSanyo Expressway,Sanyo Shinkansen,Sanyo Main Line,National Route 2な どChugokuOf traffic大動脈Penetrates east and west, and many people and things come and go.
History
Origin of prefecture name
The name of the prefecture isOkayama CityDerived from. "Okayama" was originally the presentOkayama CastleIt was meant to refer to a small hill that existed in a place whereSengoku periodToUkita HideyaWas built in "Okayama" and then formedcastle townIt comes from being called Okayama including. It should be noted that "Okayama" began to be called as the place name of the castle town from the Hideya letter.Bunroku3 years(1594) It is supposed to be from around this time.
Primitive/Prehistoric
In the current Okayama prefecture area,Washuyama Ruins(KurashikiFrom the primitive(I.e.Exists andPaleolithicIt can be seen that people lived in it. There is a Paleolithic Onbara Site in Kamisaihara Village (now Kagamino Town), the northernmost part of the prefecture. The lower layer of the ruins (about 2 years agoSoil layerFrom)Knife shaped stonewareHas been excavated from the upper layer about 1 years agoFine stone bladeHas also been excavated. At the Onbara siteFurnaceTraces have been detected. One of them has about 1 pebbles arranged in a semi-circle. It is a small furnace with a width of 10 cm and a depth of 40 cm.charcoalThere is a lump and ash soil spread around the furnace, which is a rare structure showing the traces of life of Paleolithic people 2 years ago.[18].
地球 OfGlobal warmingThe Seto Inland Sea appeared due to the rise in sea level. To show thatSetouchi CityIt is the Hijishima Kaizuka in Ushimado Town. After that, people lived and became rich with gifts from nature for hunting, gathering and fishing.Jomon PeriodIs also in the second half,Tsumo KaizukaOver 170 human bones have been excavated. In the latter half of the period, the Tsushima Edo ruins in Kita-ku, Okayama cityPaddy fieldThe remains themselves have been detected. Towards the end of the Jomon period, while hunting and collecting activitiesPaddy rice cultivationWas also done.
Also, HikozakiShell mound(Okayama CitySouth wardIn)Jomon PeriodThe previous termSoil layerからRice OfPlant opalExcavated in large numbersKita), a similar discovery was made, and in the early Jomon periodRiceIt seems that the cultivation of rice had begun.
Ancient timesToKibi countryIt is said thatKinaiArea andKitakyushuarea,IzumoTogether with the regionJapanese archipelagoIt is an area that flourished as one of the centers of the city.Kibi country TheKinaiForming an alliance with powers and unifying the Japanese archipelago (Mid-fourth century) Was affected. It has excellent iron technology and its control area is now Okayama Prefecture.HiroshimaMiddle East / Kagawa Prefecture Island Area / Hyogo PrefectureHarimaOver rural areas,KakogawaBounded byShikoku,Geiyo IslandsIt is estimated that it had also reached. It is also the fourth-largest burial mound in Japan, and the first burial mound for the general public to enter.Zouzan Kofun(Okayama City Kita Ward) and 9th place in JapanSakuyama Tumulus(General corporation),Ryomiyayama Tumulus(Akaban) Large sizeOld tombIs left in Okayama prefecture.
Ancient times
6st centuryAfter subserving to the Yamato Imperial Court in the first half, Kibikuni was to suppress the power.Bizen country,China,Bingo countryIt is divided into three countries, and further from BizenBeautiful landWas separated. Kokufu is the current Okayama city (Bizen country), Soja city (Bichinoku),Tsuyama(Mimasakaku).
From the former KibikuniNara periodSwung to power in the central governmentKibi Mabi,Road mirror OfEmperorBlocked the seizureSeikiro WakeThey produced excellent human resources.
Heian periodIn Bizen and BichuReceiptIt is considered to be one of the most popular "foreign countries" and had high agricultural productivity. Moreover, manor gardens were opened in various places during this period. EspeciallyShikasoAre four manors inherited by Mr. Fujiwara's chief (Your HighnessIt was one of the). In addition, Daianji Temple (Kita Ward, Okayama City) etc. At the end of the Heian periodTairaPlaced in the sphere of influence ofToshinaga2 years(1183) In the southeastern part of the prefecture, Kurashiki CityTamashimaIn the district, next year in the Fujito districtGenpei battleWas unfolded (Battle of Mizushima-Battle of Fujito).
中 世
Kamakura PeriodWhen I entered, I was originally based in Eastern JapanMr. Nasu-Mr. Matsuda-Mr. Mimura-Mr. Sho-AkagiInfluential people such asGroundMoved and became indigenous after getting a job (Move from East to West)Kamakura ShogunateLordIt is called the Nishiken family in the sense of).
Northern and Northern Dynasties,Emperor GodaigoBecame a passage when Oki was swept away,Takanori KojimaA samurai who was affiliated with Miyakata appeared, and many samurai acted as Miyakata because Hoki Funakami, which was the first base after the escape from Oki, was nearby.TurbulenceでMuromachi ShogunateHas a power in San'inMr. YamanaWas invaded and was placed under the influence of Mr. Yamana, centering on Northern Mimasaka. However, Mr. YamanaMeitoku no RanDeclined in.
Muromachi PeriodToKamakura ShogunateHarima's great tribe who played an active part in the defeatAkamatsu Norimura(Circle center)Harima-Bizen-Beauty workAfter being appointed as guardian of 3 countries,AkamatsuOf the three generationsGuardianInheritance, these three countries develop a history that is almost linked.Manaka Akamatsu Kayoshi no RanAt the time generalYoshinori AshikagaAkamatsu temporarily declined because of the siege ofMr. YamanaOwned three countries. After the twists and turns, Mr. Akamatsu who revivedOnin's rebellionAssembled in the East Army inHosokawa KatsumotoMore promised to protect the Three Kingdoms,Masanori AkamatsuReturned to the Mikuni guardian position by driving away the forces of Mr. Yamana of the West Army. But,Sengoku periodToGuardian feeThe child of Masanori Masaru was killed by Urakami Mune, the owner of Mitsuishi Castle, and Mr. Akamatsu continues to decline. Replaced Mr. Akamatsu and expanded his power around BizenUrakamiWas a vassal in the place of MunekageNaoki UkitaDestroyed by the second rank ofMr. UkitaGrew in power.
BitchuThen protect the Muromachi periodMr. HosokawaHowever, it invaded from Izumo during the Warring States periodAmako Mr. ShoThey were following the powerful people. After that, I got the support of Mr. MoriMimura familyWas unifying most of Bichu, and part of Mimasaka Bizen was under the influence to control the three countries,Eiroku9 years(1566) A family member of Mimura is currently in Fuzenzan Kozenji in Paddy Village.Naoki UkitaAssassinated by someone in his hands and succeededMotochika MimuraNext year with UkitaMeizenji battleLost to. afterwards,Mr. OdaAt the invitation of Mr. Mihori, Mr. Mimura was destroyed.Bitchu Rebellion). On the other hand, in the case of Southwest Kasaoka in BitchuMurakami Suigun(Nojima Murakami) was dominated by Takashige Murakami and Kasaoka Castle was built.
In this way, many warlords in the present-day Okayama region took on the aspect of group division, and during the Warring States period, a major force unifying the current Okayama region was finally out. This is because Okayama Prefecture became a mowing ground for Amako and Ouchi in the early Sengoku period, and in the latter periodHideyoshi HashibaFamous for its water attackBattle of Bicchu Takamatsu CastleThis is because it became a collision point between Mr. Oda in the east and Mr. Mori in the west as represented by. Existence of Ukita in Bizen and Mimura in BichuChineseNo significant activity was seen in the forces. However, even Mr. Ukita and Mr. Mimura are not without their sides playing the proxy war of the East and West powers. Mr. Ukita, who has retained and grown his house until the end of the Warring States period (early modern times) as described below, with the connection with Hideyoshi can be said to be an exception to the local forces.
The early modern period
The current land of Okayama was only a part of the rural area in the western part of Bizen country with three small hills called "Okayama", "Ishiyama" and "Tenjinyama". Naotsuke who built it built a small castle in "Ishiyama"Mr. KanemitsuThe head ofKinko MunetakaBy plotAccusedAfter opening the castle, I opened it in Okayama. Naoko's childUkita HideyaTook over the protection of Bizen, Bichu and Mimasaka, and with the permission of Hideyoshi, built a castle in "Okayama" and called a merchant from Bizen Fukuoka to form a castle town. Hideya thenKeicho5 years(1600),Battle of SekigaharaThe U.S. Army, which had been one of the five great elders of the Toyotomi clan, was confiscated andHachijojimaWas washed away.
It is the victory sideHideaki KobayakawaHad 3 stones in 51 countries, but died without succession in 2 years and became disconnected, Keicho 8 (1603), was called the Western GeneralHimeji DomainFeudal lordTerumasa IkedaSecond son ofTadatsugu IkedaEntered Bizen 38 stones as a branch house. After Tadatsugu and Tadao,Tottori DomainFrom territory exchanged in Okayama with 31 stonesMitsumasa Ikeda(Grandchild of Terumasa) is BizenOkayama DomainAfter laying the foundation of the, the family of Mitsumasa was responsible for the feudal lord until the Meiji Restoration. Also, within the territory of the Ikeda familyElder OfJinyaAre located in various places,Iki family3万3,000石の虫明陣屋を筆頭に、池田家3万2,000石の天城陣屋、池田家2万2,000石の周匝(すさい)陣屋、日置(へき)家1万6,000石の金川陣屋、池田家1万4,000石の建部陣屋、土倉家1万1,000石の佐伯陣屋があった。城下町・岡山は発展を続け、第4代池田綱政の治世のHoei4 years(1707) Has a population of 3 (the total population including samurai and temples is estimated to be 635 to 4), making it one of the ten most economically powerful castle towns in Japan.the current Then, Gogoen, which is one of the Three Great Gardens of Japan (KorakuenIt was at this time that the) was created. When the financial situation of the Okayama clan deteriorated in the 19th century, the clan strengthened discrimination against the Buraku victims. as a result,Ansei3 years(1856) ).Astringent Izumi)There has occurred.
In BitchuMr. KobayakawaAfter the reform, the clan governing the country was not placed and the territory and the Daimyo territory/Hatamoto territory were complicated.Bitchu Matsuyama DomainBeginning withFoot guard-Nisese Domain-Niimi Domain,Okada Domain,Asao Domain・It is a branch of the Okayama domainOkayama Nitta Domain (Kamokata Domain)andOkayama Nitta Domain (Ikusaka Domain)Was established. Most of the current Ikasa areaBingo Fukuyama DomainIt is a territory and is treated as one with Bingo, and reclamation is promoted by Nitta development led by the Fukuyama domain. Also,ReplacementNarihajinya of the Yamazaki family (BakumatsuToNaruha DomainOf the replacement)Togawa family OfNaskawa JinyaThe Togawas areFlag bookEven asHayashima・Jinyas were set up in Obi, Senoo and Nakajima (Nakajo) respectively.Kurashiki TheHeaven(Direct control of the Shogunate)Iyo,SanukiThere was a shogunate camp that governs the affairs of neighboring countries, and it was said that its prosperity was more than Okayama.
MimasakaMoriyaIs packed with 18 stones. After being cut off by four generations,Echizen Matsudaira familyOf the soujisujiTsuyama Domain10 stones of the Miura familyKatsuyama Domain2 stones were established.
The end of the Edo periodSatsuma Domain,Choshu clanWhen the movement of the curtain byOutsideThe Okayama domain wasEmperorToRelative-Musical scoreThe Tsuyama clan and Bitchu Matsuyama clan that wereSakuha schoolDivided intoMeijiNew Year (1868)Boshin WarIs the lord of the timeKatsushika ItakuraWas in the old and middle-aged job,Morning enemyAs the Okayama domain attacked.
Modern-Pacific War
Meiji 47/14(18718/29), by the new Meiji governmentAbandoned DomainByOkayama DomainOkayama Prefecture inheritedBizen countryWas set as the range. Initially, 14 prefectures were established in the current Okayama prefecture area, but in December of the same year, Okayama prefecture,Fukatsu,Hojo PrefectureIt was reorganized into three prefectures. afterwards,1875(Meiji8 years) April 12ChinaとBingo countryOda prefecture (former Fukatsu prefecture) which corresponds to1876(9th year of Meiji) On April 4, 18 districts of Bingo countryHiroshimaTransfer toBeautiful landThe corresponding Hojo prefecture is also included. The boundary of Okayama Prefecture is after this1896(Meiji 29)Yoshino-gunIshii VillageTheHyogoSayo-gunTransfer to the countySankanmuraSakai-gun in Hyogo PrefectureEgawa VillageTransfer to. After the war1963(Showa 38),Wake-gunNissa Town(CurrentBizen) EasternFukuura districtHyogo Prefecture (excluding Terayama)Ako CityTransfer to, laterKasaokaThe transfer to Hiroshima Prefecture has started, but it has been blocked, and there have been no major changes until then.
The government office of the prefecture is located in Okayama City, and the railway network isSixth High School·old systemOkayama Medical UniversityCoupled with the establishment of educational institutions such as (the Ministry of Education will take over the Okayama Domain Medical Center)Sanyo regionHas developed as a base for.It also produced excellent human resources in the political and business world.especially,Freedom Civil Rights MovementThen.KatayamaLaterprime ministerBecomeDog breed,Kaichiro HiranumaMany activists and politicians, includingFirst lifeFounder'sKota YanoSent them to the world.
Prewar industryAgriculture:Is the mainKojima BayBy cultivating land to expand the rice cultivation area and improve productivity,Rush-CottonCultivationHilly areaAtFruit treeWhile cultivation takes place, in the northsericultureWas held actively. Facing the Seto Inland SeaKojimaIn the district (Kurashiki City)ShiodaDevelopment flourished from the late Edo period to the Meiji era, and the Nozaki family, a famous local family, made a fortune.
After the 1870s, silk mills were established one after another in the prefecture as modern industries.Kurashiki spinning(Abbreviation: Kurabo Industries) has grown into one of the leading yarn-making companies in Japan,Osamu SaburoBy Kurashiki Silk Weave (currentKuraray), a Chinese hydroelectric company that supports spinning (currentChina Electric Power) Was also established. The development of the textile industry of this era is nowKurashiki Ofjeans,School uniformIs the source of the rise of. Ohara is a business person,Ohara Museum of Art,Kurashiki Central Hospital, Establishment of laboratories for agriculture and social issues,Toshiji IshiiCurrently speaking, such as supporting the orphan care business ofMecenatI made a business.
1891(Meiji 24)Sanyo Railway(Current JR Sanyo Line) goes through Okayama to HiroshimaOnomichiIt has been opened until several private railway lines were opened (see the section on railways). Major ones of these laterNational railwayWas incorporated into.
1920(Taisho 9) In July, in the prefecturetyphoidOutbreak of.1,322 patients, 291 dead[19].
World War ILaterHeavy chemical industryHas developed,YasuharaThen.mineIs opened,TamanoThen.shipbuildingThe business is booming.
As the middle-class population increased in thickness due to economic development, secondary education and higher education were enhanced at the request. In particular, public and private girls' schools have been established one after another, and it has become a prefectural prefecture for girls' secondary education nationwide.
From such terrain,social welfareIn the field, we have produced many human resources with high foresight,Social workIt is sometimes said to be the birthplace of modern welfare business. Especially1917(TaishoWas established in the prefecture in 6 years)Jisei advisor system TheOsaka OfArea committee systemLined up withPublic welfare officerIt is said that this will lead to the system, and the above-mentioned Katayama submarine will be the first in Japan for the poor.Neighbor HouseHas been established. OtherSalvation ArmyAbolished atProstituteExercise and left a mark on improving women's rights and livesYamahei GunpeiAndChild independence support facilityBecame the pioneer ofHome schoolEstablishedKosuke Tomeoka,Okayama Hiroai Society HospitalEstablished and contributed to community medicineAlice Petty Adams, Japan's first orphanage (Orphanage) Made upToshiji IshiiEtc. started the activity in Okayama Prefecture. Therefore, Yamamuro, Toruoka, Adams and Ishii are called "Okayama four saints" because they have made great achievements in the history of social welfare.
HoweverSecond World WarOf the end of the war1945(Showa20 years)6Kurashiki City, where there was an aircraft factory inMizushimaDistrict and Okayama CityU.S. ForcesBy largeAir raidReceived. In Okayama City, air raids almost destroyed the center, killing more than 1,700 citizens.
After the war
After the war, large-scale reclamation projects such as Kojima Bay and Kasaoka Bay continue to be carried out, and huge agricultural and industrial areas appear in the waterfront.
またGovernor MikiThe 1960s,National comprehensive development planIn line with Mizushima area, large ships can enter the port and oilComplexTo createSteelmaking,petrochemistryandAutomobileWas invited to the factory. At the same time, Kasaoka CityBingo Industrial Development Special AreaSpecified toNippon Steel Fukuyama WorksSteel-related industries such as In this way, heavy industrialization proceeded mainly in the coastal areas of the southern part of the prefecture, and it has changed from an agricultural center to an industrial center. On the other hand,the 1970sAir pollution into the Seto Inland SeaOil spill,red tide, I was troubled by the deterioration of the water quality of Lake Kojima.
After the 1970sSanyo ShinkansenThe opening ofSeto Ohashi BridgeDue to the opening ofhighway・Railway network is the only airport managed by the prefecture with a runway of 3,000 metersOkayama AirportThe aviation network was opened by the opening ofTransportation hubHeightened its position as.
Population is increasing in the south, with Okayama and Kurashiki cities at 150 million.Metropolitan areaForming (Okayama metropolitan area). The population within a 2-hour drive from the Okayama Interchange is about 1,640 million, which is larger than that of Tokyo. The total production value in that range is about 97 trillion yen, which is larger than that of Canada.
21st century
In the 2000s, the site of a spinning factory was diverted.AEON MALL KurashikiSuburban / exurb-type shopping malls such as large and small were built in various parts of the prefecture.On the other hand, the shopping streetShutter streetAnd,DaieiOkayama storeMitsukoshiThe hollowing out of the central city area (doughnutization), which is symbolized by the successive withdrawal of large stores in the city center such as the Kurashiki shop, has become a serious problem.
December 2020, 12.The prefecture and the prefectural medical associationNew coronavirus infectionAnnounced against the rapid expansion of[20].
population
The population of Okayama Prefecture has consistently increased from 165 million after the war, reaching a maximum of about 2002 million in 195.However, since then, the number has consistently decreased throughout the prefecture. 2020CensusAccording to the report, the population growth rate of Okayama Prefecture is -1.8%, which is the lowest value in the census since 1925 with data.
Hiroshima cityThe second largest city in the Chugoku/Shikoku region, Okayama City (approximately 2 people), and Kurashiki City (approximately 72 people), the third largest city, are located in the southern part of the country.However,Okayama Cityと と も にOkayama metropolitan areaPlay the center ofKurashikiFinally started to decrease from 2019.on the other hand,General corporationThe rate of increase is increasing year by year.[21]In the area surrounded by the Kibi Plateau and the mountains of the Chinese Mountains, the population is aging and the population is declining significantly.In the whole prefecture1990The population has been almost flat since around (2).In social dynamics1998Since (10), the number of people who have moved out has decreased.2011(23)Great East Japan EarthquakeSince then, the number of immigrants has increased and it has changed at one time.[22][23]But,2013In (25), the society decreased again.
According to the "Rural Living Hope Area Ranking" released annually by the NPO Furusato Return Center, Okayama Prefecture2012Second place every (24),2013(25) ranked in 3rd place every time[24].
In the marital relationship, the age of first marriage of men and womenKagawaIt is also one of the fastest in Japan.
According to Okayama prefecture, in 2018Total fertility rateIs 1.53.
Okayama Prefecture Municipalities' Population, Area and Population Density (June 2022, 9)
*The order of municipalities isNational Local Government CodeOrder of
市町村
population
area
The population density
1
Okayama City
719,698
789.95km2
911 people/km2
2
Kurashiki
471,613
355.63km2
1,326 people/km2
3
Tsuyama
97,942
506.33km2
193 people/km2
4
Tamano-shi
54,453
103.58km2
526 people/km2
5
Kasaoka
44,497
136.24km2
327 people/km2
6
Ibara
37,313
243.54km2
153 people/km2
7
General corporation
69,183
211.90km2
326 people/km2
8
Takahashi
27,519
546.99km2
50 people/km2
9
Niimi City
26,940
793.29km2
34 people/km2
10
Bizen
30,950
258.14km2
120 people/km2
11
Setouchi City
35,508
125.45km2
283 people/km2
12
Akaban
42,114
209.36km2
201 people/km2
13
Maniwa
41,301
828.53km2
50 people/km2
14
Mimasaka
25,113
429.29km2
58 people/km2
15
Asaguchi City
32,185
66.46km2
484 people/km2
16
Wakimachi
13,194
144.21km2
91 people/km2
17
Hayashima Town
12,315
7.62km2
1,616 people/km2
18
Satosho Town
10,857
12.23km2
888 people/km2
19
Yakake
12,941
90.62km2
143 people/km2
20
Shinjo village
763
67.11km2
11 people/km2
21
Kagamino Town
11,778
419.68km2
28 people/km2
22
Shoo
10,698
54.05km2
198 people/km2
23
Nagi Town
5,480
69.52km2
79 people/km2
24
Nishiawakura Village
1,338
57.97km2
23 people/km2
25
Kumenami Town
4,340
78.65km2
55 people/km2
26
Misaki Town
12,546
232.17km2
54 people/km2
27
Kibichuo-cho
10,484
268.78km2
39 people/km2
Politics
Successive governors
(List publicly elected governors in particular)
| 代 | Name | Term of office |
| --- | --- | --- |
| 1 | Hiroyoshi Nishioka | 1947 (Showa 22) April 4-16 (Showa 1951) March 26 |
| 2 | Yukiharu Miki(4st term) | 1951 (Showa 26) April 5-3 (Showa 1964) March 39 |
| 3 | Takenori Kato(2st term) | 1964 (Showa 39) April 11-12 (Showa 1972) March 47 |
| 4 | Shiro Nagano(6st term) | November 1972, 47 (Showa 11)-November 12, 1996 |
| 5 | Masahiro Ishii(4st term) | November 1996, 8-November 11, 12 |
| 6 | Ryuta Ibaraki(3rd term) | November 2012, 24-Current position |
Prefectural assembly
Administrative agency
As the main office of the administrative agency of Okayama Prefecture,Okayama Prefectural OfficeIs located in Uchiyamashita, Kita-ku, the same city. Bizen/Mimasaka/Binchu prefectural offices are located in Okayama Prefecture, and regional offices are established as subordinate organizations. The Regional Development Bureau was once established, but it has been integrated and reorganized to the present day.
finance
2008(20) At the regular press conference on June 6, 2 (Heisei 2011), bond issuance restrictions based on the municipal financial soundness law newly enforced from 23 (Heisei 2009), etc. Managed by the countryFinancial revitalization groupDeclared a financial crisis as it could fall. Therefore, in order to resolve the structurally expected 400 billion yen shortage of financial resources,2008(20) "Okayama Prefecture Financial Structural Reform Plan (draft)" in August[25]Was announced. At that time, based on various opinions expressed by the municipalities and residents regarding the reduction of expenditures and the consolidation of prefectural facilities, the Okayama Prefectural Administrative and General Structural Reform 11 was formulated in November of the same year. The concrete framework of this outline is (2008) reduction of the number of staff, (1) restructuring of organizational structure, (2) awareness reform and personnel system of staff, (3) reduction of clerical work, (4)Public worksReduction, (6) Revenue securing, (7) Closure / transfer / consolidation of public facilities, (8) Transfer of office work / authority of municipalities, (9) Drastic review of affiliated organizations, (10) Effective These efforts cover 10 fields of construction of an administrative evaluation system.2012(24) Degree (Number of staff is2013By implementing this by (25), the goal is to solve the shortfall of 396 billion yen in general financial resources and establish a sustainable financial structure with a good balance between revenue and expenditure.In addition, as a goal of future financial management, "Make a budget according to your income"Do not increase the prefectural bond balance any more(Primary balanceTo be profitable)"Aim for the slimmest system compared to prefectures of the same size"Break away from financial management by emergency evacuation measures such as administrative reform promotion bonds"We will complete the reforms in the next four yearsIt is said that it will work on financial management in line with these five goals.
2007 (19)
2006 (18)
Standard financial scale 3,978 billion yen
General account revenue 6,975 billion yen
General account expenditure ¥6,951 billion
Fiscal strength index 0.49

II Group (Financial Power Index 0.4 or more, less than 0.5) 9th among 1 municipalities

Ordinary balance ratio 97.8% (Prefectural average: 92.8% Fiscal consolidation is progressing)
Real balance ratio 0.3
Personnel expenses per person, property expenses, etc. settlement amount 13 yen (prefectural average: 379 yen)
Real debt service ratio 17.8% (Prefectural average: 14.7% Limiting to issuance if 18% is exceeded)
Number of employees per population 100,000 1,237.10 (Prefectural average: 1,173.11)

Planned to reduce the total number of people in 2005 (17) by about 2010 compared to 22 (1,400)

Laspeyres index 96.2 (Prefectural average: 99.6)
Local bond balance
Municipal bonds for ordinary account, current amount ¥1 billion
Local bonds for special accounts other than the above, current amount of ¥1,092 billion

In addition to the above, there are outstanding debts related to debt guarantees for third sector (including foundations).
2005 (17)
Fiscal strength index 0.42

II Group (Financial Power Index 0.4 or more, less than 0.5) 8th among 8 municipalities
2004 (16)
Fiscal strength index 0.40

II Group (Financial Power Index 0.4 or more, less than 0.5) 10th among 10 municipalities
Economic and industrial
Most cities, towns and villages in the southern part of the prefecture where urbanization has advanced and industrial development is centered on Okayama City, excluding Ihara City, Kasaoka City and Satosho Town.Okayama metropolitan areaBelongs to.In the northern part of the prefecture, the mountains are wide and the population is relatively sparse.The Nishibi region in the southwestern part of the prefecture (however, Yakage town and Asakuchi city are not included and belong to the Okayama metropolitan area) is centered on Fukuyama city, Hiroshima prefecture.Fukuyama metropolitan area.
Primary industry
Agriculture:
In terms of agricultural production value,chicken(Eggs and broilers) accounted for the most with 23.7% of the total production value,RiceIs 22.8%,fruitIs 17.5%,VegetablesIs 15.3%[26].
Spread in southern OkayamaKojima BayReclamationCentered on the groundOkayama PlainAnd northernTsuyama BasinSince ancient times,riceRice cultivation has been the center of agricultural products until now,Koshihikari Rice,Asahi US,HinohikariAre cultivated. Also in the southOkayama CityNadasakiDistricteggplant,KurashikiOf the islandsLotus rootShipped to major cities includingflowers, Which is rare in JapanLeekAre being produced.
About 9% of domestic Muscat is produced in Okayama Prefecture,Meiji EraAfter that, Okayama CityTsudaka area・In hilly areas such as the Kabutani district, grapes and peaches温室Cultivation has started. In terms of shipping volume in all prefectures, grapes ranked 4th (West Japan 1st) and peaches 6th (WakayamaAlthough it is less than 2% of the total market share in Western Japan, second only to[27], Limited to some varieties,Muscat of Alexandria,New Pione,Black soybeanSakushu Black's production is one of the best in Japan[28], Is now a major local product of Okayama prefecture. Besides in the prefectureOkayama city Higashi-kuIn the year-end gift season, fruits such as (Atago pear) and (Year) are cultivated with the top share in the country, and they are blessed with high production technology and mild climate, and produce high quality products. In recent years, these agricultural productsChugoku,TaiwanAttempts have been made to export and sell overseas.
In livestock farmingChugoku MountainsMainly alongNiimi CityIn the Senya district, beef cattle such as "Senya beef"Wagyu beefAre bred. In dairy farming, Hiruzen Kogen (ManiwaIn)Jersey cowGrazing was carried out and thick milk containing a lot of fat was used.milkEtc. are shipped,Kibichuo-choLet's use milk of a variety that matches the climateYoshida FarmIs of high qualitycheeseIs producing.Other,Yamada apiaryCentered aroundBeekeepingHas also been done.

Long time agoRush,Konjac,tobaccoWas also active, but the production volume is gradually decreasing due to the change of industrial structure after the war. In the mountainous areas mainly in the north, young people have flown into urban areas andAgingbyDepopulationIs progressing, and the shortage of agricultural workers has become a problem.
Main varieties

Grape

Seto Giants (Momotaro grape)

Peach

pear

Black soybean
forestry
There are few national forests and privately owned forests account for 9%.Made of premium wood that prefers warm and dry climatesCypressprefers humid climatesCedaris less.Less than 7% of private forest area is considered to be cypress forest[29].The production volume of cypress logs isKochi,Ehime,KumamotoThere are many years that are ranked first in the top regulars alongside such as.
once preferred a similar climateRed pineThere are many, and even now it is designated as a prefectural tree.this is cooking,Salt making,Tatara steelmakingDue to excessive use of firewood inVegetation successionThis is the result of the decline of pine forests and the predominance of pine trees, and it is thought that this was a common sight not only in Okayama, but also in western Japan, where people have lived since ancient times.Such an environment is baked with red pine wood that burns at high temperaturesBizen wareSuch asChinaIt also affected culture.is a deadly contagious diseasePine wood nematode diseaseWith the spread of pine weevils, red pine forests have decreased since the 1970s and some have been converted to cypress forests.
Once lived in symbiosis with Japanese red pineMatsutake mushroomIt was also a large production area of ​​​​and produced more than 500 tons per year, but after 1960 the production volume decreased sharply[30]. Two major production areas since 2010NaganoとIwateHowever, there are many years when the national production volume is ranked 3rd.
Fishing industry
Seto Inland SeaIn Okayama Prefecture, which facesCoastal fisheryHas been done, and onceJapanese Spanish mackerel,ThailandMedium-sized fish were mainly caught, but from the Meiji eraShowaOf the Seto Inland Sea due to the impact of urbanization and the reduction of fishing grounds due to the reclamation projectWater pollutionOccurred, and the rich fishing grounds as before were lost.
However, even now, including Shimotsui Port in Kurashiki City,Japanese rockfish,Iidako(Ocellated octopus),FlounderIt is a good fishing ground such asSetouchi CityOku Town-Ushimado TownFor example, I used a complicated beachSeaweed,Oyster OfAquacultureIs being actively carried out.Oyster production is the second largest in Japan.As local dishes using seafood caught in the Seto Inland Sea, rose sushi (sold at ekiben as festival sushi), takomeshi,Mamakari(SappaPickled in vinegar) and so on.
In addition, BizenNissa TownAnd so onOkonomiyakiPut inOysterIs being promoted to Okayama prefecture and other prefectures as a new specialty, and there are also new initiatives to link fisheries resources to the wake of the town.
As a new initiative in recent yearsOkayama University of ScienceOn land in the study ofGrouperSeawater fish such as are also cultivated.[31]
Secondary industry
World War IIIt used to be an agricultural prefecture.In Okayama prefecture where there was no large portSecondary industryIs silk reeling such as Kurabo IndustriesspinningLight industry such as work was the center, but after the war, depending on the prefecture,Chugoku / Shikoku regionA policy that emphasized industrialization, which was behind other prefectures, was adopted.Mizushima Complex(Kurashiki City) land reclamationoilRefinery/MajorSteelmakingPlaceAutomobileAttracting factories, etc., has made rapid industrial progress. JFE Steel's Kurashiki ward and Fukuyama district (because it includes the Kasaoka city area) have two integrated iron and steel plants in the prefecture.
General corporationIndustrial parks have been located one after another in the inland areas, and the production of automobile-related parts and electronic equipment factories has been established. In addition, in Okayama City, there are market-oriented, light-industrial factories such as food and printing.OkanamiDistrict andSaidaiji TempleLocated in a district, Kurashiki cityKojimaIn the districtjeans,School uniformThe sewing industry is located in the area. Okayama Prefecture has the largest shipment of school uniforms nationwide.
To Kasaoka City in the western part of the prefectureJFE Steel West Japan WorksMany companies such as affiliated companies of Fukuyama Steel Works from Hiroshima Prefecture are expanding. The site of JFE Steel Fukuyama Works also extends over the area of ​​Kasaoka City.
the 1980sAfter that, in order to make the inland area such as Kibi Highlands a new industrial zonehighwayMaintenance ofOkayama AirportDevelopment such as suburban relocation of IT related companies and ICElectronic deviceThe attraction of factories was promoted by the prefecture. However, even now, decades after the development, there are not many factories located, and the business is not progressing as originally planned.
Although the prefecture has succeeded in transforming itself into an industrial prefecture by actively improving its hardware for industrialization, the debts increased by these projects are now putting pressure on the prefecture's finances.
Tertiary industry
In Okayama Prefecture in recent yearsTertiary industryHas features such as pharmaceuticals that utilize biotechnology and industries such as IT information and communications. Technology companies that support unique precision processing production, as well as food, health, medical, environment, welfare, and bio-related companies and research institutes are continuing to work on creating a new employment industry through industry-academia-government collaboration. In 15, the Okayama Information Highway, which was the first in Japan to connect a high-speed, large-capacity backbone optical fiber network to the whole area of ​​the prefecture in an 8-shape, and was also connected to the nationwide gigabit network, was established.Service industryAnd retail,Financial industryHeadquarters and offices are located in the southern part of the prefecture centering on Okayama city.
the 1960sUntilTraditionalIIndividualThe majority were managed retail stores. Urbanization since the 1970smotorizationNationwide and Chugoku/Shikoku regional scale due to the progress ofsupermarket,Convenience store, Such as electronics storesChain storeOpened many stores along the main road in the suburbs. While convenience for living has increased,City center OfHollowing outInvited.Bubble economyAfter the collapse of theLand priceDecline is progressing. High-rise to central city area in recent yearsApartmentConstruction of one after another. Also, opening new stores in central areas of retail storesRedevelopmentThe business is actively expanding.populationincrease of[22][23]Is also seen, and now land prices are rising again[32].
In Okayama City,Edo Period Ofcastle townDerived fromOmotemachiDistrict and1972(Showa 47)Sanyo ShinkansenDeveloped after openingJROkayama stationThe surrounding area is two major commercial areas.Okayama prefecture south metropolitan areaHas a population of 150 million and is one of the few regional cities with high growth potential. In OkayamaGovernment-designated cityWith the transition as a trigger, it is expected that revitalization such as redevelopment will continue.
Ibara City and Kasaoka City in the southwestern part of the prefecture during the Edo periodBingo Fukuyama DomainHistorically, it has a large sense of commercial unity with the eastern part of Hiroshima Prefecture, and has relatively little connection with other municipalities in the prefecture (such as Okayama City). These areas still belong to the Fukuyama metropolitan area even today, and many residents depend on Fukuyama for everyday shopping.
On the other hand, in other areas, withdrawal and closure of commercial facilities due to population outflow and depopulation accompanied by phenomena, and sponge-like phenomenon due to opening of large commercial facilities in the suburbs have been observed, and regional revitalization has become a major issue.
Major companies headquartered in Okayama Prefecture
Listed companies
| Company name | Head Office Location | Listed market |
| --- | --- | --- |
| alpha | Naka Ward, Okayama City | OUR STANDARD |
| EJ Holdings | Kita Ward, Okayama City | Prime |
| Wesco Holdings | Kita Ward, Okayama City | OUR STANDARD |
| Omotogumi | Kita Ward, Okayama City | OUR STANDARD |
| Okayama Prefecture Freight Forwarding | Kita Ward, Okayama City | OUR STANDARD |
| Okayama Paper | Minami Ward, Okayama City | OUR STANDARD |
| | Kita Ward, Okayama City | OUR STANDARD |
| KG information | Kita Ward, Okayama City | OUR STANDARD |
| Kurashiki spinning | Kurashiki | Prime |
| Kuraray | Kurashiki | Prime |
| Saint Marc Holdings | Kita Ward, Okayama City | Prime |
| Daikoku Tensan | Kurashiki | Prime |
| Takizawa Iron Works | Kita Ward, Okayama City | OUR STANDARD |
| | Kita Ward, Okayama City | Prime |
| Bank of China | Kita Ward, Okayama City | Prime |
| Tatoo | Kita Ward, Okayama City | OUR STANDARD |
| Tenmaya store | Kita Ward, Okayama City | OUR STANDARD |
| Tomato bank | Kita Ward, Okayama City | OUR STANDARD |
| Hagiwara industry | Kurashiki | Prime |
| Haruyama Holdings | Kita Ward, Okayama City | OUR STANDARD |
| Hallows | Hayashima-cho, Tsukubo-gun | Prime |
| Benesse Holdings | Kita Ward, Okayama City | Prime |
Including companies that have registered head offices in other prefectures[33].
Unlisted company
A major company founded in Okayama Prefecture with a base office
Major companies with bases in Okayama Prefecture
Products and services that originated in Okayama Prefecture
Life and transportation
Policemen
Okayama Prefectural PoliceIt is under the jurisdiction of the headquarters and has the following 22 police stations. The last few yearsMerger of municipalitiesWith the2006(18)4/1The area under the jurisdiction of the police department was reviewed. Also,2009From April 21, 4, the Okayama East Police Station was renamed Okayama Central Police Station and the Saidaiji Police Station was renamed Okayama East Police Station due to the transition of Okayama City to a designated city.
Transportation
Train
Train1891(Meiji 24)Sanyo RailwayStarting from the opening of the current JR Sanyo Main Line from Mitsuishi Station to Okayama Station,Chinese Railway-Saidaiji Railway-Katakami Railway-Shimotsui Electric RailwayEtc. opened one after another. On the other hand, after the war, many private railway lines were abolished due to the progress of motorization and the decrease in users.1972(Showa 47)National railwaySanyo ShinkansenShin-Osaka・Between Okayama and Okayama two years laterHakataThe space opens,1988In 63, the JR Seto Ohashi Line opened with the opening of the Seto Ohashi Bridge. Since then, JR Okayama stationHonshuとKyusyu,andSan'inとShikokuThe big one that connectsTerminalHas become. Currently, the following routes exist, and the number has decreased nationwide in Okayama City.TramIs also operating.
 Okayama stationToShinkansenFlower shapeNozomiAll trains stop.
West Japan Railway Company(JR West Japan)
Shikoku Passenger Railway(JR Shikoku)
道路
Located between the San'in region and Shikokustreet OfSanyo roadOkayama prefecture道路The network is well-developed, and in particular, the length of the expressway in 2007 (extension per 19 km² of area) was 1,000 km, ranking fifth in the country.
highway(Highway national highways and high-standard highways)
bus
Okayama prefecture is adjacentHiroshimaIt is also a prefecture with many bus operators.A large number of companies have entered the city of Okayama, and at one point there was a problem of fierce competition among businesses, but adjustments have been made and improvements have been made.Highway buses extend to Keihanshin, Sanin, Hiroshima, Tokyo, Fukuoka, Shikoku prefectures, etc.Ikasa Bus Company operates the Igasa Bus Company in the western part of the prefecture where the metropolitan area straddles the prefectural border, and Hokushin Bus operates a cross-border route that crosses the prefectural border, which is extremely rare in the rural areas.
Around Okayama City and Kurashiki City
Western prefecture

Igasa Bus Company(OldIgasa Railway(Nickname → Ikasa Bus), Kasaoka City, Ibara City, Fukuyama City, Hiroshima Prefecture, etc., Ryobi Group)
North swing bus(Yakage Town, Ihara City, Takahashi City, Fukuyama City, Hiroshima Prefecture, etc.)

Northern prefecture
aviation
The main airport in the prefecture is Okayama Airport. Located in Hiedoji, Kita-ku, Okayama, and managed by the prefectureThird-class airport, A quasi-international airport. On domestic flightsTokyo-Sapporo-NahaOn three international cities,Seoul,ShanghaiOperates daily,Beijing-DalianScheduled flights to. Of course, flights to Tokyo are areas where there is intense competition between aircraft and the Shinkansen in terms of distance and price, and because parking at the airport is free (some of them are charged)Second class airport OfHiroshima AirportAlthough it is largely drained, the number of users has been increasing in recent years, and it has earned high profits while other regional third-class airports are suffering from management problems. Since Hiroshima Airport is located in the center of Hiroshima Prefecture, the Igasa region in the western part of the prefecture is approximately halfway between Hiroshima Airport and Okayama Airport.1988Okanan Airfield, which was the main airport until the opening of Okayama Airport in 63 (Okayama CitySouth ward) Is currently operated as an airfield for small aircraft such as Cessna aircraft. Kasaoka Fureai Airport was opened as the first agricultural road airport in Japan, but there was no passenger service due to lack of use, and there are no regular flights now.
Harbor/Vessel
Until the Showa era, many passenger ships, including long-distance routes, called at the port, but due to the improvement of land transportation such as the Shinkansen and expressways, long-distance routes were completely abolished, and only short-distance routes connecting the islands of the Seto Inland Sea will survive.Uno Port TheTakamatsu PortHead toUtaka ferryArrives and departs,Shikoku regionAlthough it functioned as a gateway to, the Utaka Liaison Ship was abolished in 2019 (Heisei 31 / Reiwa XNUMXst year).
Medical and welfare
The end of the feudal era1870(Meiji 3), The Okayama Domain Medical Center was established by the domain doctors for the purpose of promoting Western medicine.Okayama Medical UniversityAfter that, it became the Okayama University School of Medicine.Also1970(Showa 45) Is privateKawasaki Medical SchoolOpened and now there are two medical schools in the prefecture.Okayama University Hospital,Kawasaki Medical School Hospital,Kurashiki Central Hospital,Heart Disease Center Sakakibara HospitalMajor hospitals in the prefecture equipped with large-scale and advanced equipment.Major medical institutions in the prefecture are unevenly distributed in Okayama City and Kurashiki City, with the northern and western parts of the prefecture.Medical disparityIs a problem.In Kasaoka City, where there is a serious shortage of doctors, the Fukuyama City side has refused to provide destination information because emergency patients are normally transported to medical institutions in Fukuyama City, Hiroshima Prefecture.[35]..On the other hand, in 2021New coronavirus infectionGovernor Hidehiko Yuzaki of Hiroshima Prefecture requested Okayama Prefecture to cooperate in accepting patients, saying that medical care is tight in the Bingo area including Ibara City and Kasaoka City on the prefectural border.[36]Medical cooperation across prefectural borders is progressing[37].
Disaster base hospitalIs "Okayama Prefecture Disaster Center Hospital"Licensed Nursery SchoolIs "Okayama Preschool ListSee.
Among the major clinical departments, the number of obstetrics and gynecology departments in the prefecture decreased from 1996 hospitals and 37 clinics in 39 to 2017 hospitals and 13 clinics in 24. In the northwestern part, there are conspicuous areas where it takes more than 60 minutes by car to the nearest delivery facility and areas where it takes more than 60 minutes to reach one of the perinatal maternal and child medical centers in case of emergency.[38]In the southwestern part of the prefecture, the hospital where obstetricians and gynecologists work has already disappeared from the west of the Takahashi River, and in the Ibara and Kasaoka areas, the central role of the regional delivery function is played by medical institutions in Fukuyama City, Hiroshima Prefecture, which transcends prefectural borders. Is[39]..However, in Kasaoka City, only one clinic is designated as a medical institution handling delivery.
Mass media
TV station
In Okayama prefecture, NHK andMutual radio access5 commercial TV stations are available for viewing. Headquarters are located in Okayama Prefecture, and two stations in Kagawa Prefecture, out of the five commercial stations, and have carried out mutual access since the 5s.
In Okayama Prefecture2006(18) From April 12Digital terrestrial broadcastingHas started in earnest. Okayama / Tamano City borderMt.Kinko transmitting stationIs the parent station, and there are 78 relay stations in the prefecture. Remote control numberRemote control key IDSee the Okayama prefecture part of the article.Television Tokyo Channel 12, Ltd.SystemTV setIs the only local city in Japan, so it is the same as the Kanto wide area except that there is no independent UHF station.However, with a cable TV contract, you can watch Sun TV, an independent UHF station in God. There are quasi-key stations or local stations that belong to NHK and 5 commercial broadcasting key stations in Hokkaido, the metropolitan area, the Chukyo area, the Kansai area, Fukuoka prefecture and Okayama, and Kagawa. be.
There are 78 TV relay stations in the prefecture, but not all stations are transmitting, but they differ from station to station.In Okayama prefecture, NHK General TV> RSK> OHK> RNC> KSB> TSC, with the smallest number of TSCs being installed at 25 locations.
TV broadcast
Channel number
Broadcasting station name
Broadcast series
Abbreviation
Remarks
1 · 2
NHK Okayama Broadcasting Station
NHK
NHK
6
RSK Sanyo Broadcasting
JNN
RSK
RSK HoldingsUnder the umbrella
7
TV set
TXN
TSC

Under Sanyo Shimbun

Due to the small number of relay stations, there are areas that cannot be received in mountainous areas (there are approximately 14,000 households that cannot view digital terrestrial broadcasting).

8
Okayama Broadcasting
FNN
OHK
The following two companies are headquartered in Takamatsu City, Kagawa Prefecture, but for the purpose of mutually complementing the broadcast target area, a transmission station (parent station) has been set up at Kinkoyama Transmission Station (boundary between Okayama City Minami Ward and Tamano City). ing. In addition, because of the high baseness of the business office, both companies have their headquarters (de facto branch office) in Okayama City.
4
Nishinippon broadcasting
NNN
RNC
Under Shikoku Shimbun
5
Seto Inland Sea Broadcasting
ANN
KSB
Radio stations
Prefectural broadcast
NHK Okayama Broadcasting Station --AM Radio XNUMXst Broadcast, XNUMXnd Broadcast, NHK-FM
Okayama FM Broadcasting(FM Okayama,JFNseries)
The parent station of the prefectural FM station and the FM complementary broadcasting station transmission station of RSK are also located on Mt. Kinko, like each digital TV station.
Community FM
■ インターネットSimulcast radio broadcasting in Japan is carried out at each broadcasting station, starting with the community broadcasting Tsuyama Community FM.Conducted by the prefectural commercial broadcastersradikoBoth RSK Sanyo Broadcasting and Okayama FM Broadcasting (FM Okayama) are participating in.
Cable tv station
News (Chinese)
In Okayama prefecture1889(Meiji 22) It is subscribed mainly to the first Sanyo Shimbun. Also,National newspaperEach newspaper is under the jurisdiction of the Osaka head office and has branch offices in the prefecture.Yomiuri, Mainichi, Nikkei, and Sankei newspapers have printing factories in the prefecture, and Asahi Shimbun has a system to transport from printing factories in Kagawa prefecture.However, none of the national newspapers sell evening editions in Okayama prefecture, only morning editions.Evening paperOkayama Nichinichi ShimbunAlso existed,2011(23)11/10Was discontinued with.
Local newspaper
National newspaper
Sports paper
Education
Edo PeriodToBizen countryRuledOkayama DomainIt is,Mitsumasa IkedaIs the1669(Kanbun9 years)Clan schoolHanabata Campus is the oldest public school in the worldSecluded schoolIn terms of education, advanced efforts have been made since ancient times. In particular, the Kabutani School is open to the lords of the other domain as well as the territory.Transhipment,ReformThe school territory was established to make the school independent so that it could survive the unforeseen circumstances. It can be seen that the Okayama domain emphasized education. Also recommended by the ShogunateZhu ZixuenotConfucianismLet's learn (Yomeigaku),Yori SanyoIt is known that celebrities also visited. In Okayama prefecture during the Edo periodTerakoyaThe number isNagano,Yamaguchi It was the 3rd place (1,031 schools) after the number one, and the number of private schools was 1st place (144 places).[28].
Meiji EraTo become and1870The Okayama Domain Medical Center was established in (Meiji 3),1900(Meiji 33)Sixth High SchoolBut,1922(Taisho 11th year) Inauguration of the Okayama Clan Medical MuseumOkayama Medical UniversityIs openedHigher educationThe enrollment rate at that time was one of the highest in Japan.
However,Girls' educationAbout in most areas until the beginning of the Meiji eraPrimary Education(So-called Ichii'sTerakoya,Mekoba and sewing place) No further education was given. At each of the above schoolsSecondary educationThe above was only for boys' education. As a result, secondary education for girls in Okayama, like in other parts of Japan, began after the Meiji era.キ リ ス ト 教Fields are being cultivated by believers and thinkers of the line. In Okayama Prefecture, that was the beginning1885(18th year of Meiji)TakahashiMukomachi)Shigeko FukunishiOpenedJunshou Girls' School(CurrentOkayama Prefectural Takahashi High School)[Note 2][40].. In addition, as a source of that, he was a childhood teacher in Fukunishi, and at the Gyurokusha of a private school, he was given Chinese studies regardless of gender.Yamada HoyaSome point out the existence of[40].. Starting with the establishment of Junshou Girls' School,1886(Meiji 19) Sanyo Eiwa Girls' School (currentSanyo Gakuen University) And Okayama Girls' School (currentNotre Dame Seishin University) Such asGirls' schoolWas opened.
Currently, there are three in Okayama PrefectureNational public universities, FifteenPrivate universitiesIs installed.2007(19) Currently, per 10 populationUniversity-Junior collegeThe number of installations is the 6th in the whole country[28].
2006Since 18, 15 four-year colleges and universities in the prefecture, mainly Okayama prefecture and Okayama Keizai Doyukai, will participate.University consortium OkayamaHas been started, and the revitalization of local communities through industry-academia-government collaborationTimeWe aim to create higher education that suits our needs.
National
public
private
public
private
private
National
In Okayama prefecture, which has many islands, the operation of public (school boats) can be seen.
Cross-border school
Culture/Sport
Outline
Centered around Okayama cityBizenArea (formerly BizenOkayama Domain) IsMitsumasa IkedaIt is said that respect for Confucianism has become a hometown, and it is said that the region is still enthusiastic about education even after modern times. Okayama (formerly known as Kibi) has been used for a long time, as it was said in the Kokin Wakashu collection as "Shinkinbuki Kibiki's Nakayama obi and the sound of the Hosoya River sound" Ancient timesKibiIt had an excellent iron technology that was inherited from the company. for that reasonHeian period OfOld Bizen schoolOriginated inFukuoka Senken(In the current Setouchi City Osafune Town)Fukuoka Ichimonji,Bizen ChosenAndYoshioka Hajime,National religionSect, Sadaji Aoe and others from BichuAoe schoolInfluential such asSwordsmithMany sects were born and flourished. Furthermore, the sword-making method of the five countries of Bizen, Mino, Sagami, Yamashiro, and Yamato is called "Gokaden", and the swords of Bizen and Minoden are outstandingly produced in large quantities among the five genres. It was In terms of quality, Bizen swords are the most common of all schools, and are designated as national treasures. Even today, swords are produced by swordsmiths in Bizen.
On the other handBizen ware TheSix old kilns in JapanIt is one of the ones developed from the Sue ware of the Kofun period and is baked without any glaze. In addition, rusticity and strength that nothing is painted on, flame and sparks, the taste of kiln change caused by the ashes of firewood,WabisabiFrom the appearance that embodiesSen no Rikyu,Furuta OribeIt was loved by tea masters. Since it was baked at a high temperature of 1250 degrees for about 2 weeks, it was said that it would not break even if it was thrown, and it was widely distributed to ordinary people other than tea masters, officials, and samurai.Kamakura PeriodThe works up to the early days are called "Kobizen" and are especially prized.Kinju Toyo such asHuman national treasureThere was also such an activity, and after the war, it got into the spotlight again and became famous nationwide.
TsuyamaCentered onBeauty workIn the area,EdoLateからBakumatsuOverUdagawa family,Minoh writerSuch asWestern studiesThe human resources of.
dialect
mainlyTokyo accent OfOkayama dialectIs used.The dialects in the prefecture are sometimes classified into three types, "Bizen Ben", "Bicchu Ben", and "Mimasaka Ben (Sakushu Ben, Tsuyama Ben)" for each old country, but they are distributed in opposition to each other. Is not always many.Kasaoka-IbaraEtc. are oldChinaIn AlthoughBingo Fukuyama DomainWas a territory, etc.historicA dialect common to the Hiroshima prefecture side from a backgroundFukuyama dialect-Bingo valve) Is used.[44]For this reason, in the prefecture, a unique event distribution is recognized only in the Igasa area due to the continuous distribution from Hiroshima prefecture.KurashikiThere are many differences such as vocabulary from Btsutyuu Ben.KasaokaUnique accents are used on Manabe Island and other places.[45]
Food culture:
local cuisine
It has been a region of agriculture since ancient times and is rich in agricultural and marine products. The main ones are as follows.
な ど
Local B-grade gourmet
な ど
Local sweets
な ど
Traditional crafts
Traditional crafts
Sports
Okayama PrefectureProfessional baseballとJ LeagueBoth baseball teams are headquarteredHyogoとHiroshimaSandwiched in, there is low interest in locally based sports.1995In (7)KurashikiWas based inKawasaki Steel Soccer Club(CurrentVISSEL KOBE) Was aiming to attract the J LeagueKobe CityFor many years, a professional sports team based in this prefecture could not be established, and it was sometimes ridiculed as "Professional sports barren land".[46]. But,2001(13) Women in Novembervolleyball-V LeagueBelongs toSeagulls Okayama CityMoved headquarters to[47].Mimasaka(CurrentMimasaka) Women's soccer clubOkayama Yugo BelleWas established. afterwards,2005In (17)Sunny Country Okayama National Athletic MeetWas held and interest in sports increased throughout the prefecture. As a soccer club aiming for the J League by taking advantage of the momentum of holding the national polityFagiano Okayama FCWas established and continued to achieve good results, from the Okayama prefecture league to the Chinese league,JFLAnd promoted one after another,2009From the (21) season, he was promoted to J2.In 2017, the Igasa region in the western part of the prefecture will be the home town.Fukuyama City FCWas formed.Sponsors for these civic clubsvolunteerThe circle of support is expanding, and professional sports are becoming familiar to the citizens of the prefecture.
Other,Women's marathonAbout the head office in Okayama cityTenmayaFrom Women's Athletics Club2000(12)Sydney OlympicsToYamaguchi EriBut,2004(16)Athens OlympicsToNaoko Sakamoto,further2008(20)Beijing OlympicsButNakamura YurikaHas participated. further,1992(4)Barcelona Olympic,1996(8)Atlanta OlympicsWon two medalsYuko ArimoriIs from Okayama prefecture,OlympicThe officials from Okayama prefecture have participated in 5 consecutive games[Note 3].
high school baseballIn1965(Showa 40)Selected High School Baseball TournamentWin theMasashi Hiramatsu,Hiroshi YagiProducedOkayama East Commercial High School,Senichi HoshinoProducedKurashiki Commercial High School,Kurashiki Technical High SchoolThere are ancient people such as. in recent years1999(11)National High School Baseball ChampionshipWon second place inOkayama University of Science,Kansai High SchoolSuch asPrivate schoolIs emerging.
Major sports teams based in Okayama Prefecture
Tourism
Tangible cultural property building
National treasure
Important traditional buildings preservation area
Historic Sites/Old Sites
Other landmarks
Parks, theme parks, etc.
Festivals and events
Important intangible folk cultural assets of the country
Prefectural designated important intangible folk cultural property
Festivals and events
Cultural facility
Museums
Convention concert
Sports Facilities
Okayama International Tourism Goodwill Ambassador
Foreign relations
Works set in Okayama Prefecture
person
Okayama Prefecture Honorary Citizens
The title of honorary citizens of Okayama Prefecture is based on the Okayama Prefecture Honorary Citizens Ordinance (Okayama Prefecture Ordinance No. 1981) established on March 56, 3 (Showa 25). "People who receive equal respect and pride" (Article 24 of the Ordinance)[48].. Target person "is person who lived in or lived in this prefecture and has outstanding achievement in improving social welfare, economic development or promotion of academic culture, and has contributed to the promotion of prefectural welfare, or It is a thing that raises the fame of the prefecture significantly, and the people of the prefecture admire it as pride of the region" (Article 2 of the Ordinance), and it is stipulated that the Governor of Okayama selects with the consent of the Okayama Prefectural Assembly (Article 2 of the Ordinance. (Item 2)[48].Honorary citizenA certificate of commendation, an emblem, and a souvenir will be given to those who are selected as (Article 3 of the Ordinance), as well as the courtesy and benefits stipulated by the Governor (Article 4 of the Ordinance).[48].
footnote
注 釈
Source
Related item
外部 リンク
Administration
Tourism
Map
Social Media