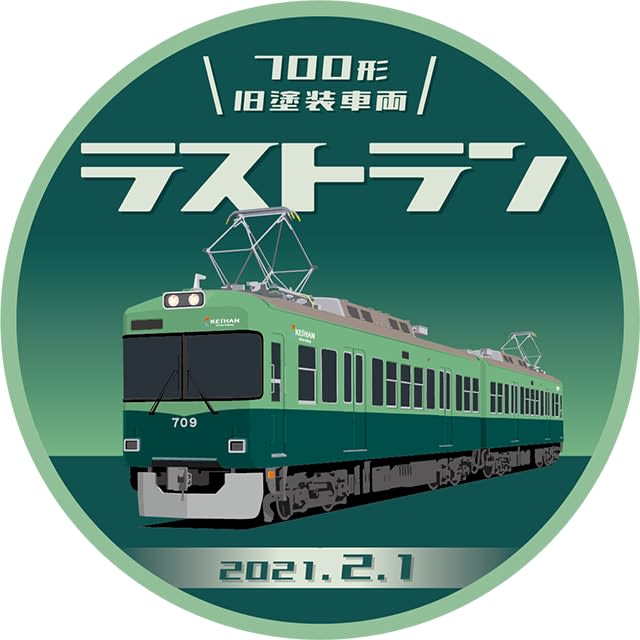 写真 
Keihan Otsu Line 700 type Old painted car with last run head mark, new Keihan general car color unified
 
If you write the contents roughly
Both are formats made at our own Nishikori rolling stock factory. 
Otsu City, Shiga Prefecture.The Keihan Electric Railway Ishiyama Sakamoto Line runs along the southern tip of Lake Biwa.On a route that moves according to the orbit method like a tram ... → Continue reading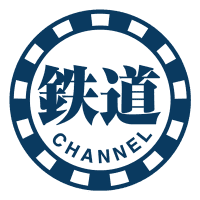 Rail channel
Train channels are always immersed in the train! This is a railway specialized channel for railway fans.
You can check the latest railway news you are interested in at once!
---
Wikipedia related words
If there is no explanation, there is no corresponding item on Wikipedia.
Depot
Depot(Sharyo Kichi) isRailway carA facility for staying, servicing, and arranging trains.In Japan, railroad vehicles are maintained by railway operators, but in Europe, most railroad vehicles are maintained by manufacturers.[1].
Japanese depot
Facility
The name of the depot isJRIn many cases, it is called a rail yard, and in other railway companies, it is often called a rail yard.In addition, there are also things called engine depots, drivers, garages, etc., depending on their roles and scales.Railway operatorThe name is also different depending on.Japan National RailwayIn the (JNR) era, passenger car wards, freight car wards, and passenger freight car wards that were in charge of both were located all over Japan.Non-electrifiedOf the sectionSmokelessA diesel railcar ward was also newly established at the promotion base.
Ministry of Land, Infrastructure, Transport and TourismAccording to the "Ministerial Ordinance that Establishes Technical Standards for Railways" established by, the place used exclusively for accommodating vehicles is called the garage, and it is used exclusively for replacing vehicles or composing trains. It is stipulated that the place where the train is located is called a marshalling yard.Furthermore, the garage will have sufficient facilities for vehicle inspection and repair.Therefore, it can be said that facilities called train wards and car inspection wards have the functions of a garage and a marshalling yard.In the case of JR, the vehicle factory is operated in-house, which is regarded as a form of garage.
In some cases, such as when a place cannot be secured on the company's own line, a depot may be set up on the line of mutual access (example:Tokyo subwayHibiya Line-Hanzomon Line,Osaka City High Speed ​​Electric OrbitSakaisuji Line).In addition, if the company's depot is not available due to various reasons, it may be possible to rent another company's depot, such as where to board.[Note 1][Note 2] .
The depot located away from the main line is dedicated to the main line.Drop lineIt is tied with.thisGarage lineAlso called.The garage line is not originally intended to operate as a passenger line, but there are cases where the garage line with a long extension distance is operated by passengers at the request of residents along the line.
Many depots accept group tours as social studies studies and tours.In the past, it was sometimes accepted on an individual basis, but since the 2000s, individual tours have become impossible from the perspective of crime prevention and safety.In addition, an event in which railway operators open their depots to the general public as part of their exchange measures with users and local residents (Train dayIt is often done before and after).
History of depot
1872年10/14(Meiji5年9/12)Japan's first railwayWith the opening of[2], Shinbashi locomotive garage, passenger garage, luggage garage (after that, the whole areaShiodome Freight StationBecomes)[2]And Yokohama locomotive depot / passenger garage (due to relocation, nowSakuragicho Station) Was established at the first depot in Japan.[2](Actually, the Yokohama locomotive garage is completed earlier[2]).
PrewarFrom the periodAfter the warWhen it comes to the depotWard facilitiesWas called (Kusetsubi)[2]..This is because vehicle bases such as electric engine districts, diesel engine districts, train districts, and diesel train districts (named at that time) were called "wards".[2]. afterwards,1962年Around (Showa 37), the Japanese National RailwaysMinistry of FinanceWhen applying for a budget (at that time)[2], Because it is difficult to understand with "ward equipment" or "ward / place equipment" (when a driver's office is installed)[2],DepotWas used, and this became a generic name[2].
Definition of name
The following names are examples.Depending on the railway company, the names different from the following may be used.
Factory, depot, etc.

Motive power depot, train ward, driving ward, etc.
Electric railroad line / detention line
It is a facility for detaining vehicles, and it does not have the functions of a vehicle inspection base or a motor vehicle crew base.Overnight stayOften used for such purposes.For convenience, these are also often referred to as "garages" in guidance broadcasts for general passengers.
European depot
In Europe, most of the maintenance of railway vehicles is done by the manufacturers.[1].
BritishUK Intercity Express ProgramIn (Intercity Express Program), the business entity, railway operator, vehicle delivery and maintenance are all separate companies.[3]..Instead of a business entity that has a project contract with the UK Department of Transportation providing rolling stock and maintenance services to the rail operator, the rail operator pays the business entity a vehicle leasing and maintenance fee.[3]..The delivery of rolling stock and its parts and rolling stock maintenance services are undertaken by the rolling stock manufacturers that have contracts with the business entities.[3].
Depot installation and equipment
Installation location of the depot
The location of the depot is the structure of the route, transportation demand, and vehicles.OperationIt is decided in consideration of the convenience of.It is generally desirable to install it near the starting point and ending point of the line, and near the station where there is a large step in transportation demand, but it requires a large amount of land and it is difficult to make a new location in an urban area. Due to changes in demand, etc., the layout is not always optimal.[4].
steam locomotiveIn the era, motive power depots were arranged along the route at intervals of about 100 kilometers.This is because steam locomotives require frequent refueling and inspection of fuel and water, and even long-distance trains were operated while changing locomotives at stations along the way.For this reason, the operation of locomotives and the operation of passenger cars and freight cars were independent, and the depots were also distinguished for locomotives and passenger freight cars.Steam locomotiveElectric locomotive,Diesel locomotiveReplaced by, againPower distribution methodAs the trains began to operate, the need for a large number of motive power depots diminished, and the intervals were expanded due to consolidation.In addition, since it is no longer necessary to distinguish between passenger cars and motor vehicles and place them at the depot, there is a tendency for them to be mixed and placed at the same depot.[5].
In the case of small-scale railways, the depot is often used as the base of operation, and a timetable based on the base is set up, but in the case of large-scale railways, many routes are based on large stations other than the base.
Only in all prefecturesYamanashiThere are no depots, including branch offices and police stations.Completed in Yamanashi prefectureFujikyu LineIs only for factories and electric railroad lines.
Main equipment of the depot
The following equipment is often installed for the detention, cleaning, and maintenance of vehicles, which is the main role of the depot.
Management office

Crew ward-Driving ward, conductor ward, etc.
Each inspection and repair department-parts workplace, electrical workplace, trolley workplace, inspection workplace, etc.

Entry line-A track for entering a depot.
Departure line-A line for departing from a depot.
Entry / exit ward line-A track for entry / exit wards such as depots.
Detention line-A track for detaining vehicles.
Pull-up line (shunting line)-A line that is pulled up for shunting.
Washing line-A track for cleaning vehicles.
Maintenance vehicle base-variousMaintenanceRailroad tracks for cars.
Test run line-A track used for test run of vehicles.
Demolition line-A track to be detained when dismantling a vehicle.
Inspection line-A track for vehicle inspection and repair (inspection).

Work inspection line-A line for performing work inspection.
Alternate inspection line (interchange inspection line) --A line for performing alternate inspection.
Temporary inspection line (temporary inspection line) --A line for conducting extraordinary inspections.
Rolling line-A track for rolling wheels.
Sections where passengers are open on the garage line
Japan
またTokyo Metro Marunouchi LineNakanosakaue Station - Nakano Fujimicho StationBetween (routesHonancho StationUp to)Osaka Metro Midosuji LineAbiko Station-Shinkanaoka StationBetween (routesNakamozu StationUp to) is a line laid to secure a garage, which is also a kind of garage line.
In the past, until the early 1980sShin-Keisei LineShin-Tsudanuma StationAdjacent to (currentlyAEON MALL Tsudanuma)Keisei Electric Railway Tsudanuma No. XNUMX FactoryBecause of the relationship, Shin-Tsudanuma on the Shin-Keusei Line-Keisei TsudanumaUntil 1987, it was treated as an inner line of Keisei Electric Railway.
As a form similar to these for route busesKyoto Municipal BusLine 205There is.Starting from Kujo garageKyoto Station,Kawaramachi Street,Kitaoji Dori,Nishioji Dori,Shichijo-doriCirculates counterclockwise and returns to Kyoto Station, and the system that ends in front of Kujo Shako Mae and Kyoto Station, Shichijo Dori, Nishioji Dori, Kitaoji Dori, Kawaramachi Dori that also starts in front of Kujo Shako Mae and circulates clockwise in Kyoto. It is a line that returns to the station and ends in front of Kujo Shako Mae.Unlike other circulation systems of Kyoto Municipal Bus, the Kujo garage outside the all-day circulation section is used as the first and last trains in both counterclockwise and clockwise directions, and operates in a racket-like manner from Kyoto Station.Since the number of passengers between Kyoto Station and Kujo garage is significantly smaller than that of the circulation section, the actual deadhead bus is becoming a passenger.
Taiwan
South Korea
References
Train timetable study group "Train timetable and operation management" Narishando Bookstore, 2008.ISBN 978-4-425-76151-7.
footnote
注 釈
Source
References
Railway Journal "Railway journalOctober 1983 issue "Ayumi of JNR Depot" pp.10-53
Related item