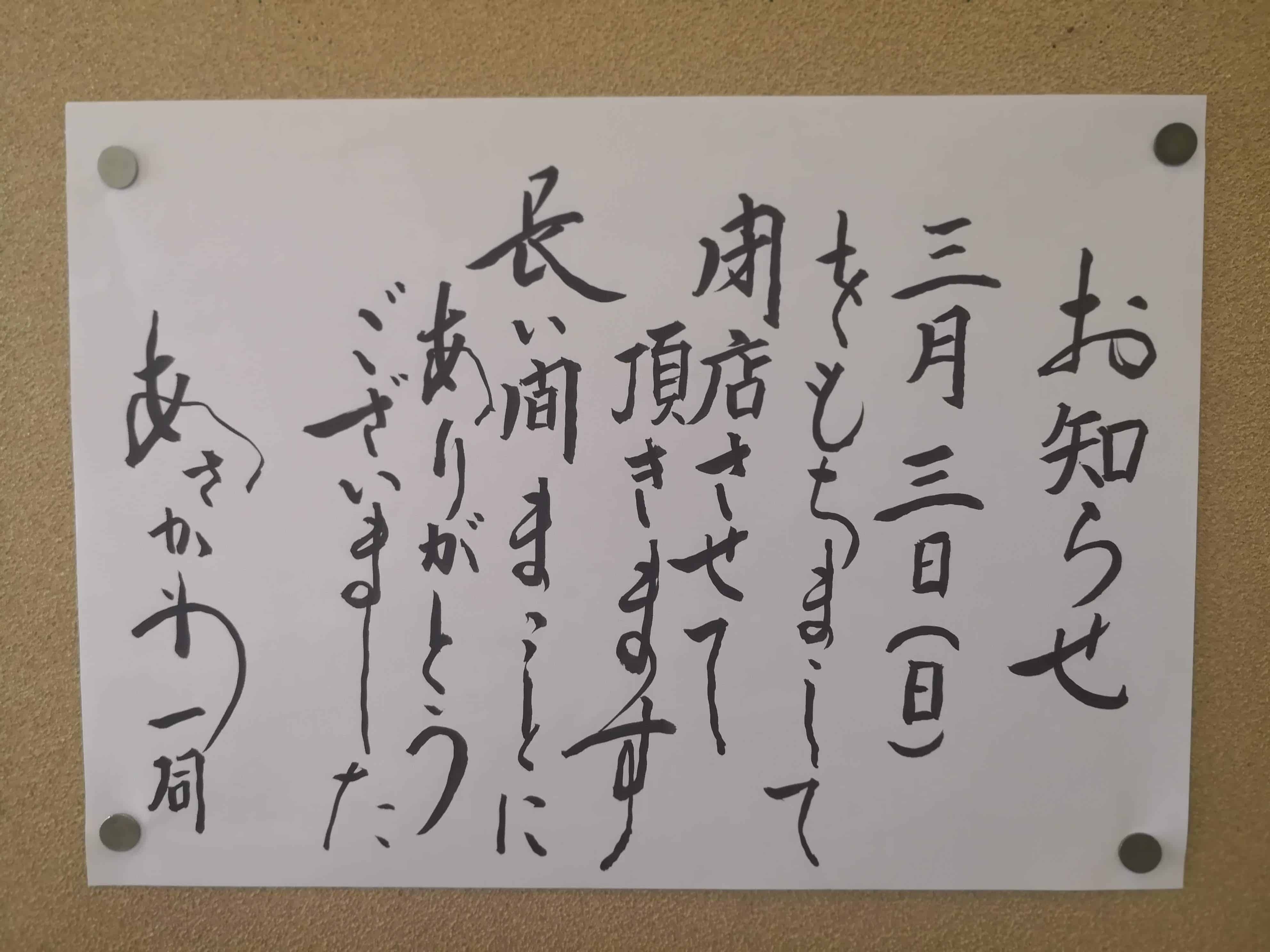 Leave the house early in the morning and go from Takao or Fujino's station to Mt.
Jinmayama→ Keishinyama → Shiroyama →Mt. Takaosan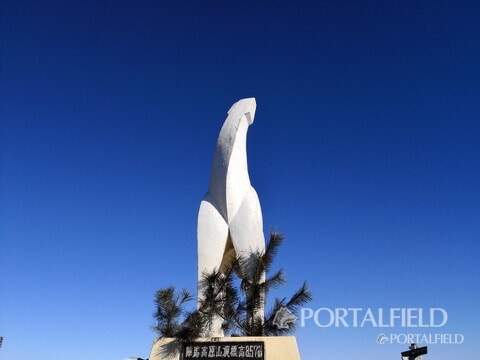 Approximately 20 kilometers in distance. Up-and-down is a popular vertical course where you can enjoy solid mountain walking though it is not so much.
PORTALFIELD staff also enjoy this course several times a year.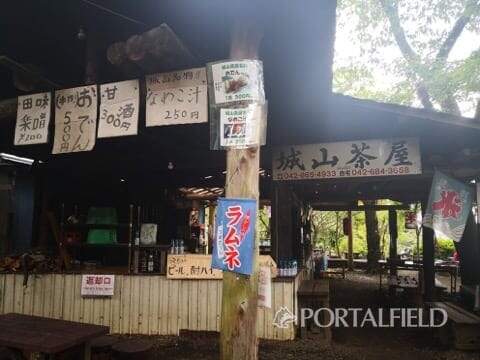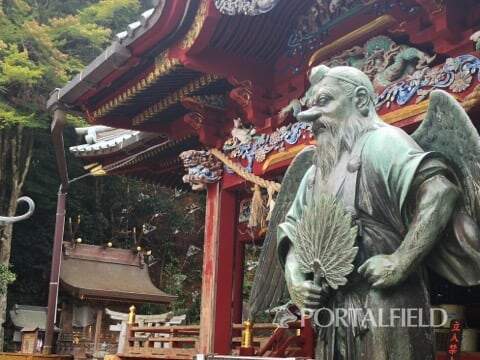 Among you, the final destination of this longitudinal run is not at Mt. Takaosan but at Takao station north exit"Restaurant Asakawa"I think many people said that.
Mr. "Asakawa" was closed while being deceived by a lot of people, XNUM X Year, XNUM X Month.
"Restaurant Asakawa"
Founded in 94. It is a long-established store that will receive XNUMX years this year.
? After the Emperor Taisho, there were so many people who worshiped at the Tama Imperial Palace (currently Musashi Mausoleum Cemetery) that the first store owner decided to open a store here.
At that time, the current "Takao Station" is called "Asakawa Station" and the name of the store is "Asakawa" as it is. From there, for four generations, 94 years, continued to operate here, has been loved by many people as a place for mountain climbers and local relaxation.
After a long walk, I welcomed you with a bright smile and welcomed you with a cold beer. It was a time of bliss.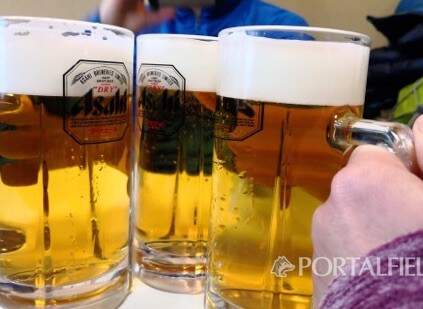 And the most exciting thing is the number of delicious dishes that are very warm.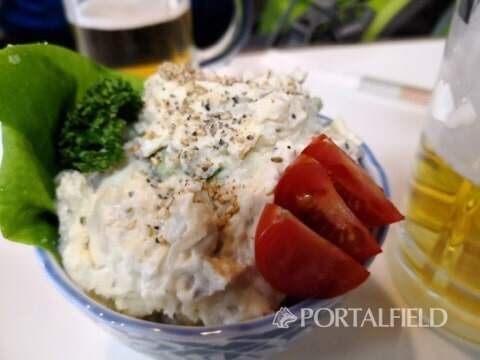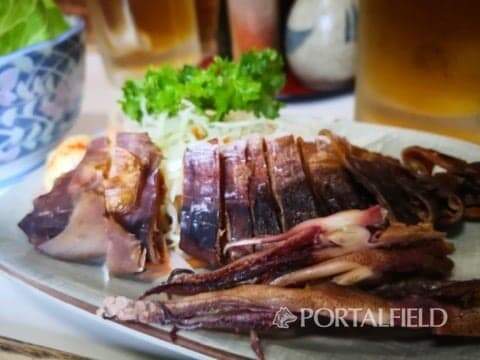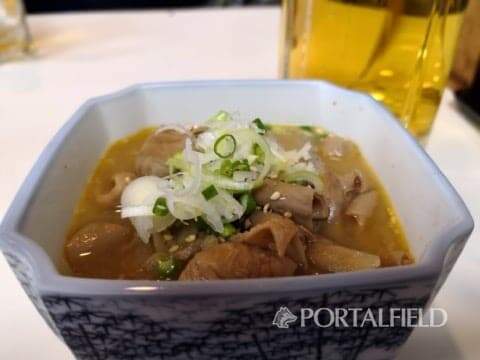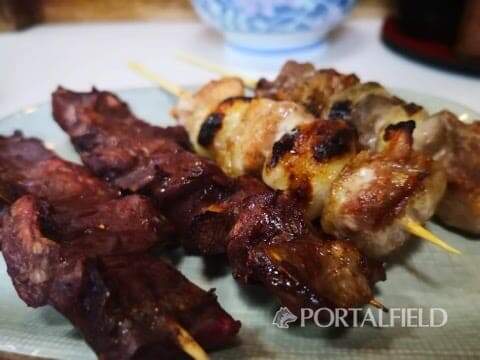 Hand-drawn menus are arranged in the shop. This is also a good atmosphere.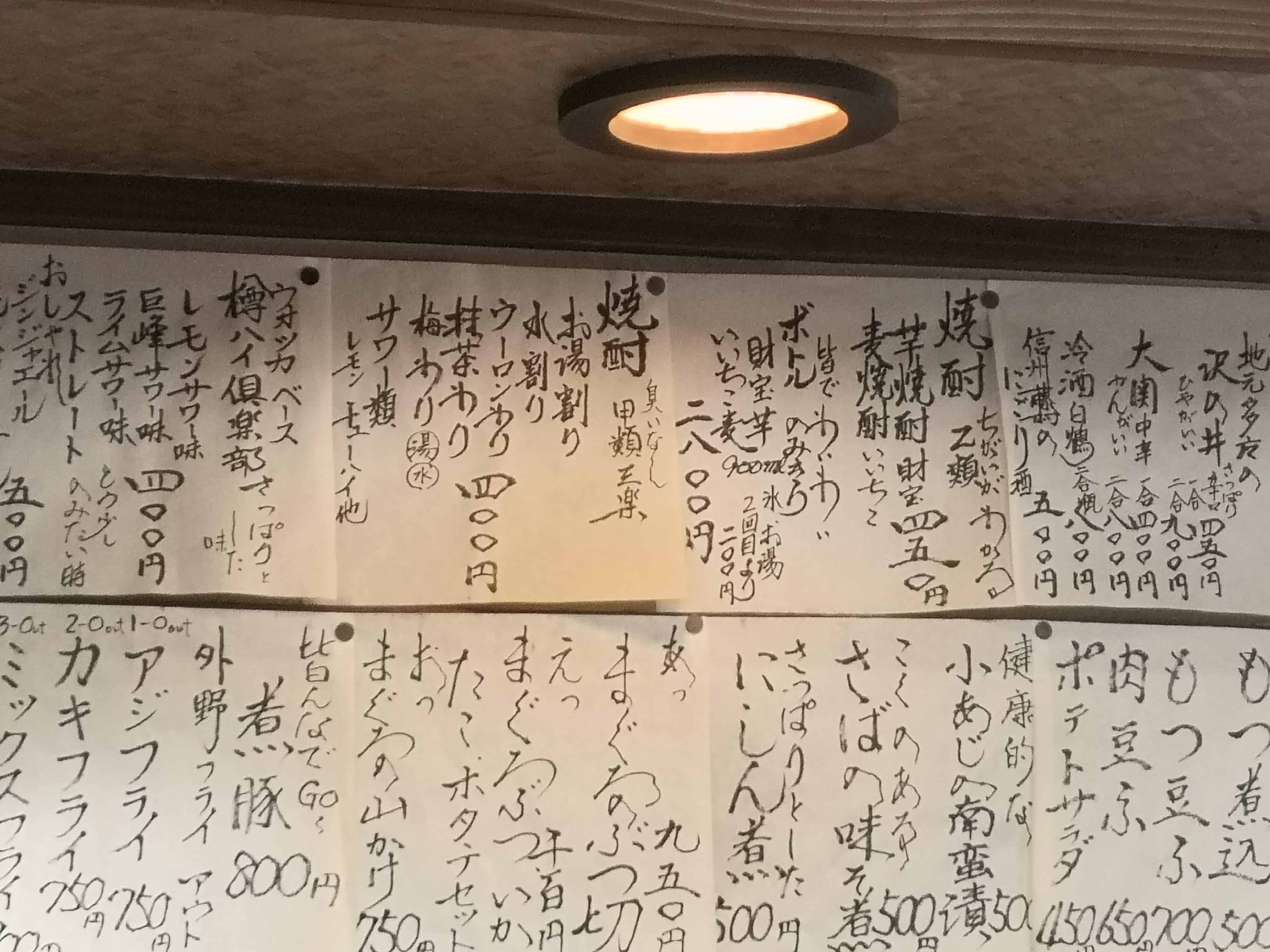 It is said that all the masterpieces pasted in the store, such as "Notice of closing store" introduced at the beginning, including these menus, are by the current master Yuji Hasegawa.
How to read the master's name "Yuji" is a bit rare, "Takaji" seems to read.
One of the pleasures of spending time with Asakawa is the small conversations and smiles with the people of the store.
Really, I am living and dealing straight with each customer, and I always thought when I came back to see you again.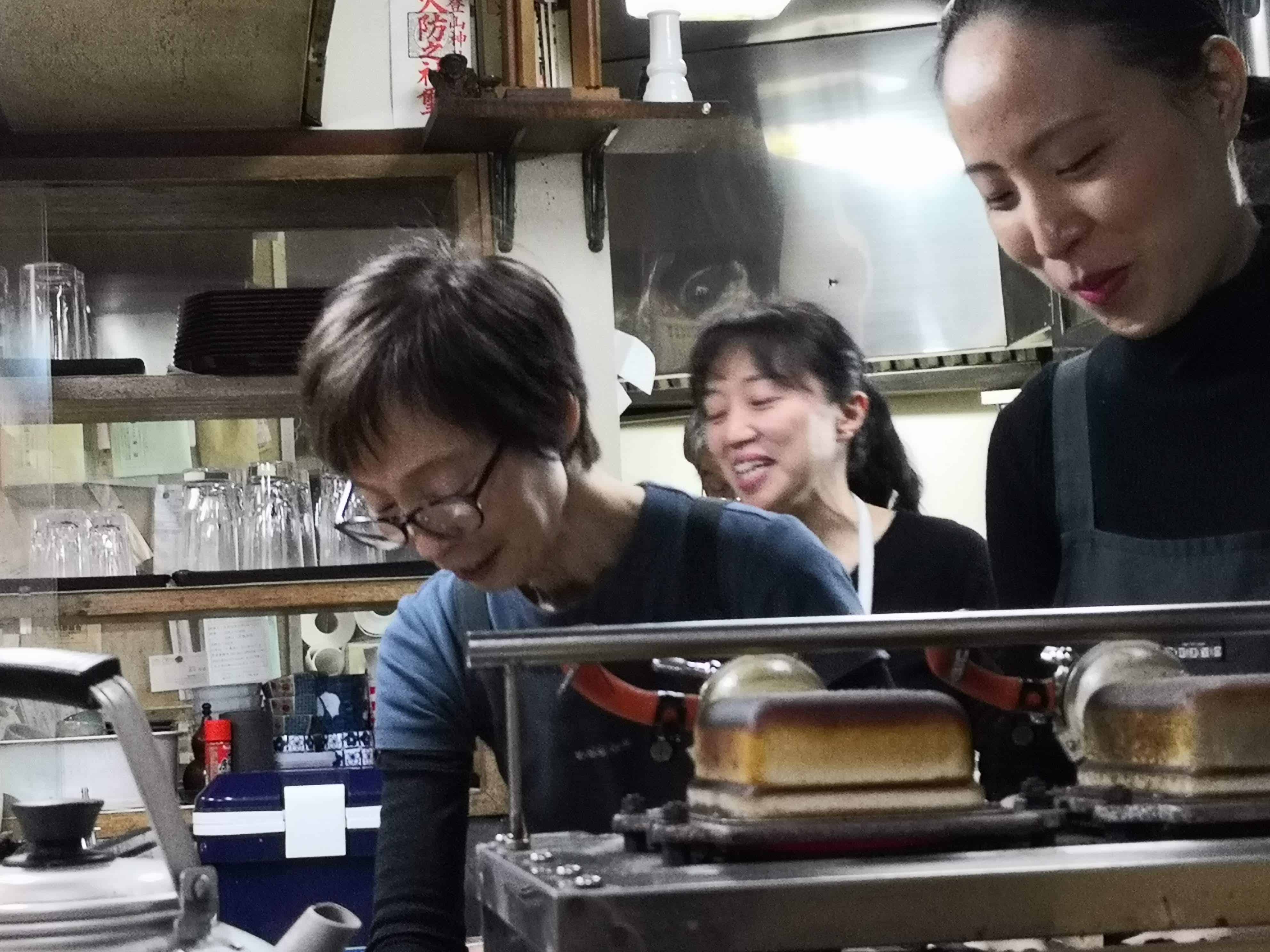 It is not a pity that such a wonderful place is gone.
The PORTALFIELD staff also went to the store the day before the store closed, getting information about closing the store.
Then there is the fact of a shock that is happy!
The current store's sales will end today, but will resume operations near the new store.
It was said that it will take some time for preparation, etc., but with the goal of the middle of April, the name of the store will be reopened with "Asakawa".
When a new store opens, we will notify you at PORTALFIELD.
Everyone, please wait a little while.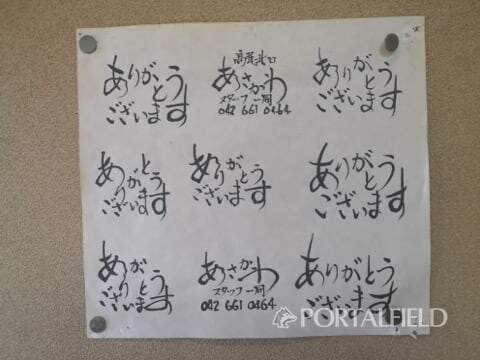 Even so, I also felt relieved that I could enjoy the time in Asakawa. There may be many same feelings as well.
I look forward to the opening of new shops.
Restaurant Asakawa
Location: 〒193-0844 Takaocho, Hachioji-shi, Tokyo 1209
(The new store will be close to the current store)
phone: 042-661-0464 (The new store has the same number)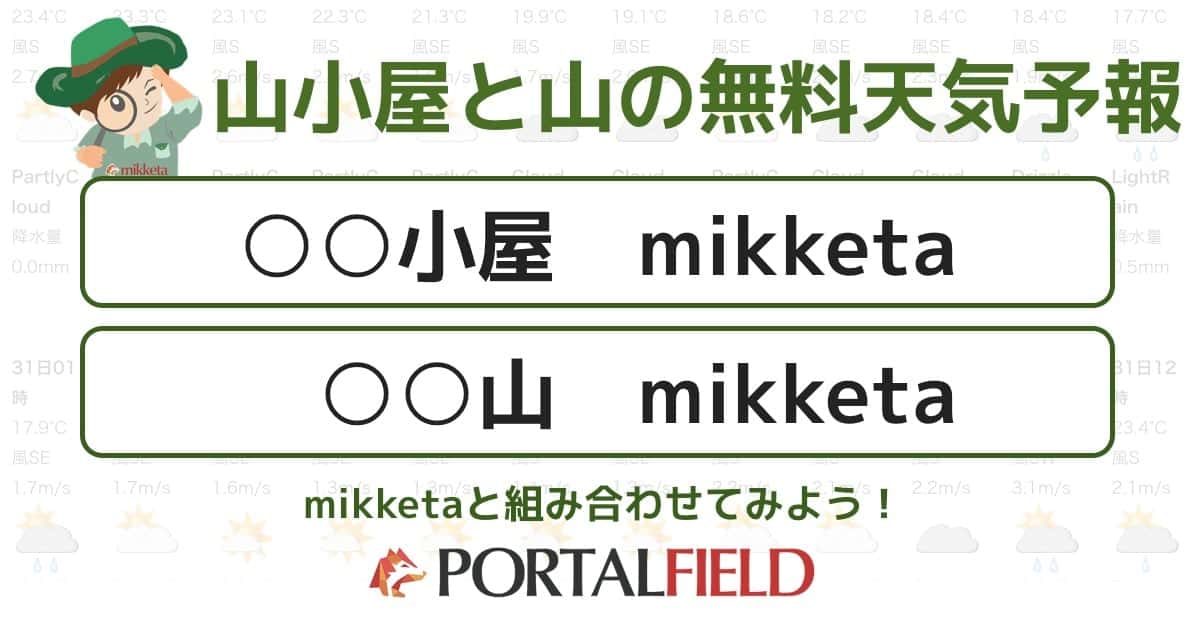 You can search with search engines such as Google.
Enter the "mountain hut" or "mountain name" mikketa you want to check.