It is a simple separate stove that can be stored very compactly with a lock mechanism that opens and fixes the legs and trivet.
The preheat pipe placed along the burner head promotes the vaporization of gas by the heat of combustion and realizes stable combustion.
● Legs and trivets with a lock function.
● Equipped with a preheat pipe that realizes stable combustion even at low temperatures.
● Palm size of 8.7 x 4.0 x 8.3 cm at the time of delivery.
● Built-in gas preheat mechanism
● Nylon staff bag included ● Gas cartridge sold separately * Piezoelectric ignition device is not equipped.
Output: 2.8KW / 2400kcal (hourly) When using T gas
Gas consumption: 155g / h
Burning time: Approximately 70 minutes (when using IP-250 gas) Trivet diameter: 156 mm
Storage size: 8.7 x 4.0 x 8.3 cm Body weight: 195 g
Accessories: Nylon staff bag included, built-in gas preheat mechanism, gas cartridge sold separately
Note: Piezoelectric igniter is not equipped
PORTALFIELD
Expert review
lightweight
Compact
Separate type

The lightness of the luxurious full carbon specification is outstanding.
Also, the unique locking mechanism is secure and always comfortable.
Unlike aluminum, it does not rust even if you leave it after it gets wet.
For winter mountains
In the pot
this

Always use this stove when placing a slightly larger pot.
It is stable and easy to cook.
The stove doesn't work well in the mountain line and camping where you cook your own meals!It's important when it comes to that.If this is the case, you can use it with confidence.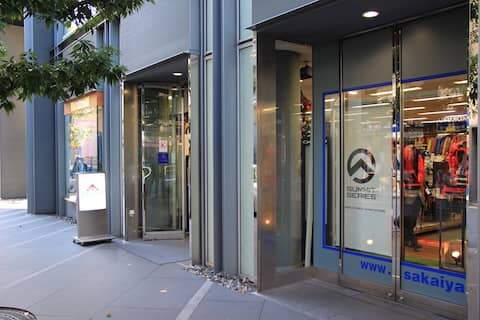 This product is also available at Sakaiya Sports Echo Plaza. (Please pardon if out of stock)
It is safe because you can purchase while comparing various products while receiving advice from experts who are rich in product knowledge.
The size and weight of the product, the sense of size at the time of storage, etc. can be actually checked for the hand, so those who are concerned should check at Echo Plaza!
About Sakaiya Sports Echo Plaza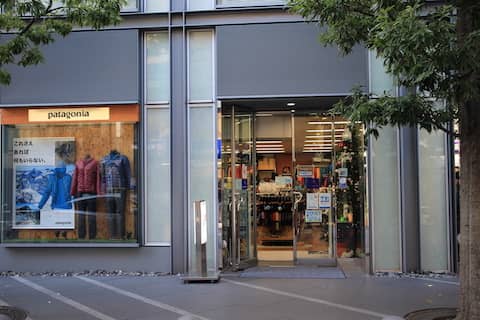 | | |
| --- | --- |
| Store name | Sakaiya Sports Echo Plaza |
| Address | 101-0051 Showa Building 2F, Kanda Jimbocho, Chiyoda-ku, Tokyo |
| Phone Number | 03-3262-0583 |
| FAX Number | 03-3262-0486 |
| Business hours | 11: 00-20: 00 24 hours a day, except the first day of the year |
| Handling product | Backpack, Shruff, Trekking Accessories, Clock, Compass, GPS, Hat, Gloves |
Directions & Parking
● For customers coming to the store by public transportation
・ From JR Chuo Sobu Line "Aqueduct Station" East Exit, walk 10 minutes.
・ From the subway Hanzomon Line, Mita Line, Shinjuku Line "Jimbocho Station" 4 exit, walk 7 minutes.● For customers coming to the store by car
There is no parking lot in our shop. Please use the coin parking near you.
 Store Infomation
"Echo Plaza" is a proposal shop of Sakaiya that provides information on the latest trends in outdoor products, as if it were echoing in the mountains.
In a wide space of about 280m2, we have developed big items such as Shack Pack with 550 items or more, as well as goods such as shuffling, camping equipment, GPS and lights.